Zingy Raw Courgette Salad
Serves 4-6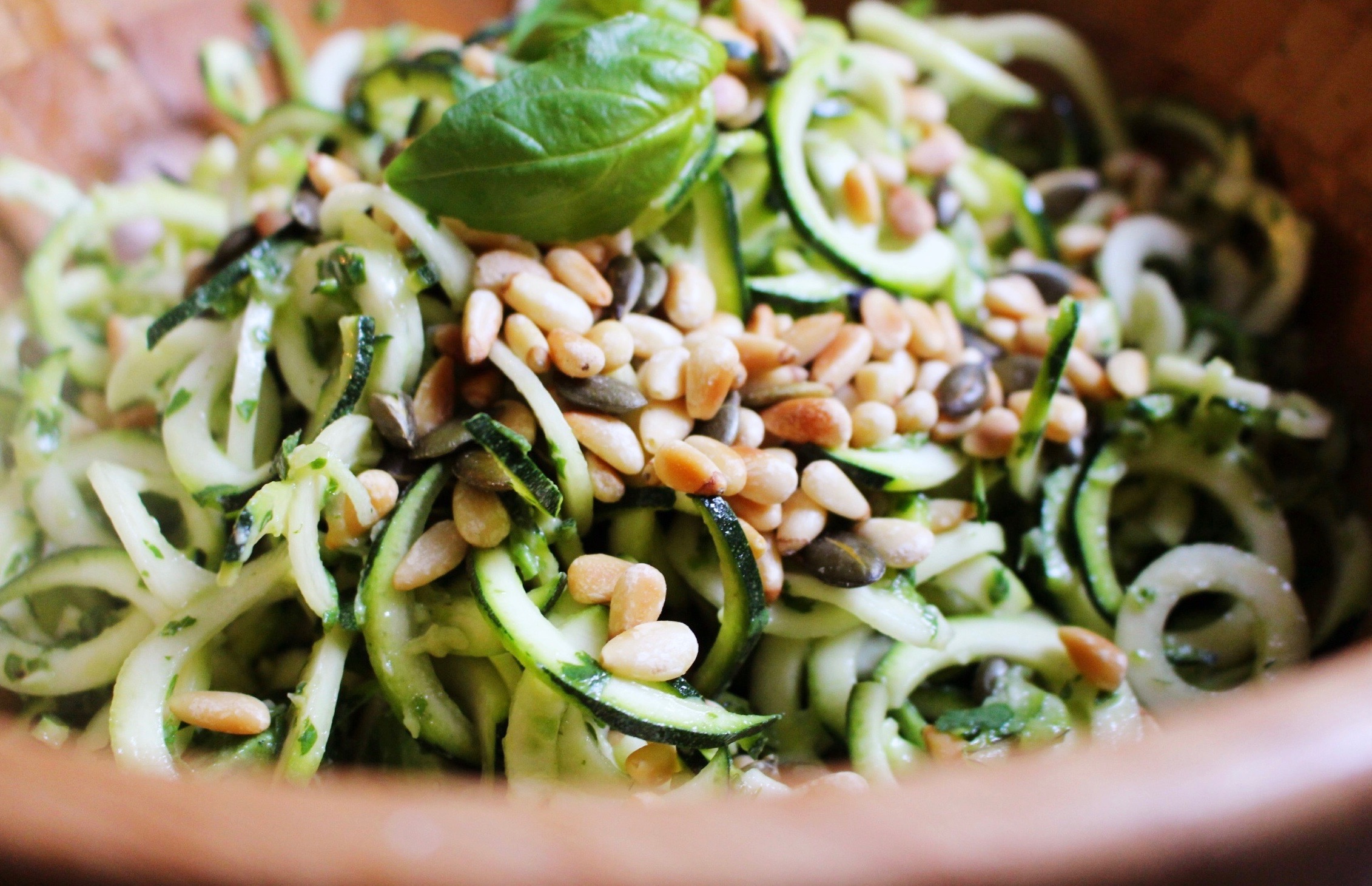 Ingredients
400g of Courgette
1 Avocado
Handful of Pumpkin Seeds
1 Portion of my Paleo Pesto (don't add the pine nuts, keep them aside for the end)!
This is one of my favourite summery salads. Whether it's a sunny July day or it's cold and wintery and you just need a bit of freshness and zing, it hits the spot. It's so refreshing and punchy and really nice and light despite all of it's flavour. It goes with anything and is great in a lunchbox too.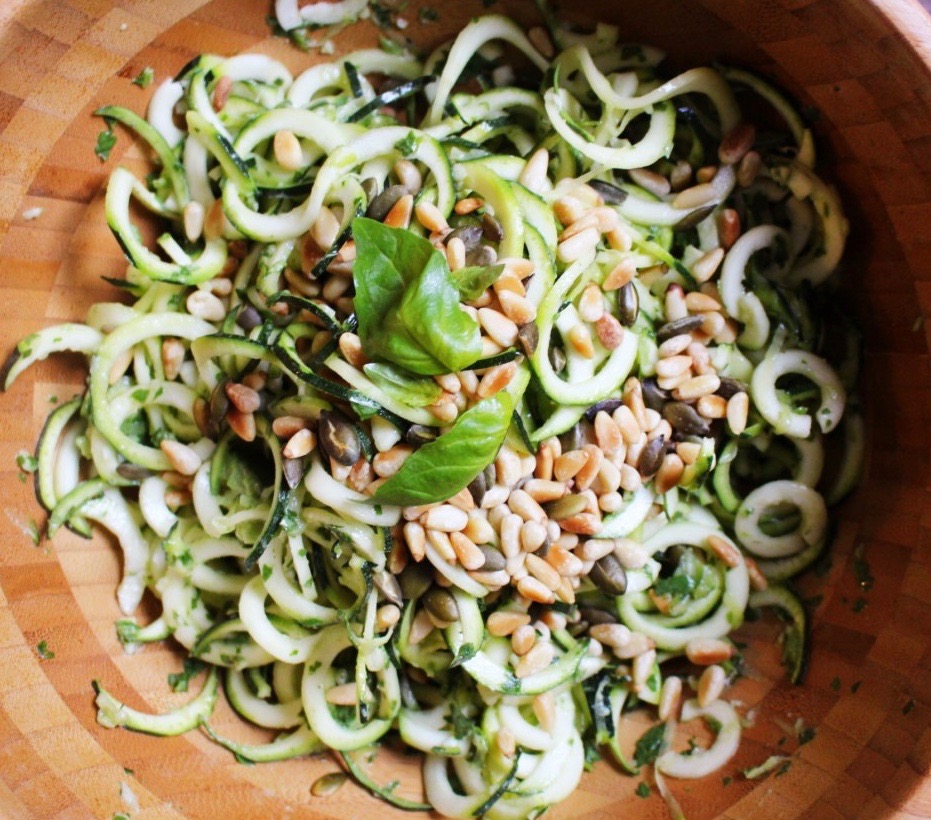 Spiralize your courgettes and add them to a large bowl.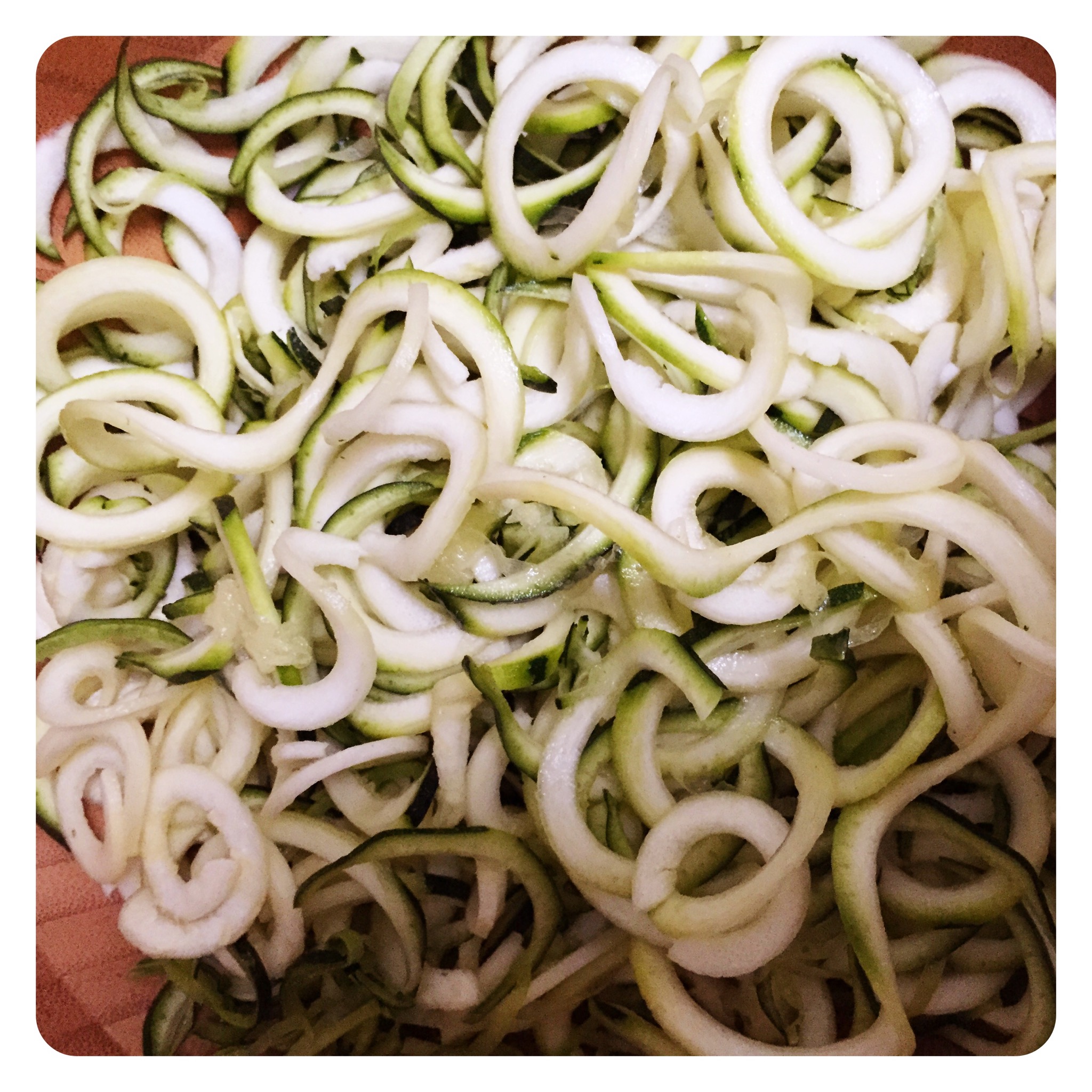 Slice the avocado into chunks and add it in on top.
Prepare the pesto (with the lemon juice!), minus the pine nuts, in your food processor and then pour it over the courgettes, tossing everything together.
Add the pine nuts and the pumpkin seeds to a pan on medium heat and let them toast away for a few minutes until they're plump and browned. Then sprinkle them in on top of everything and serve!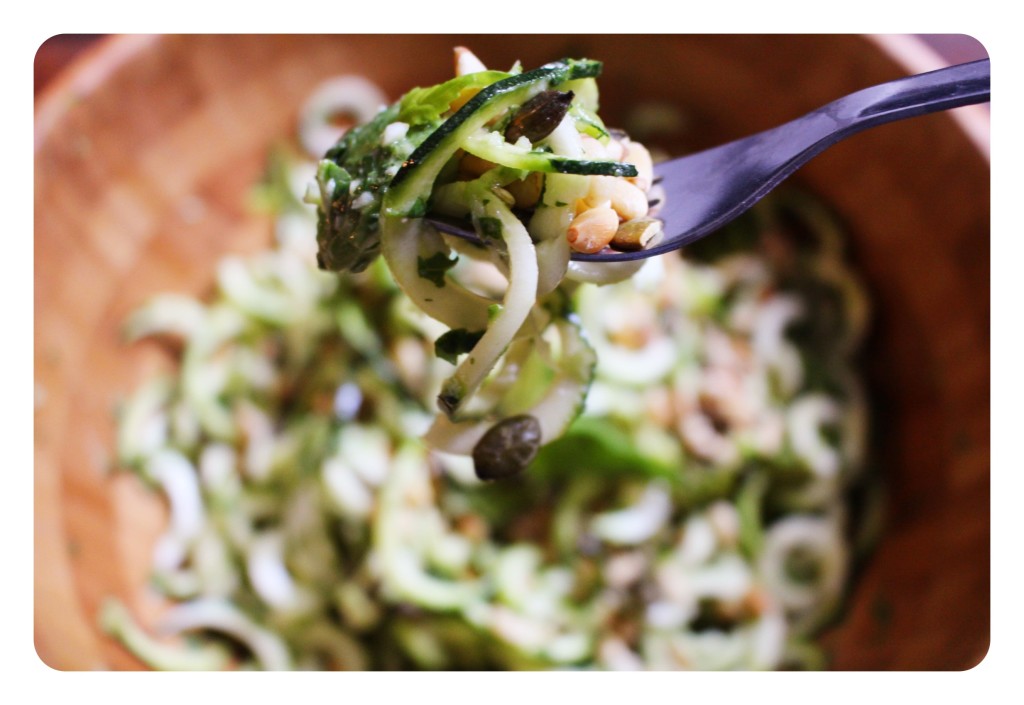 This recipe is Gluten Free, Dairy Free, Vegan & Paleo.