Quinoa Seed Salad
Serves 2 as Main, 4-6 as side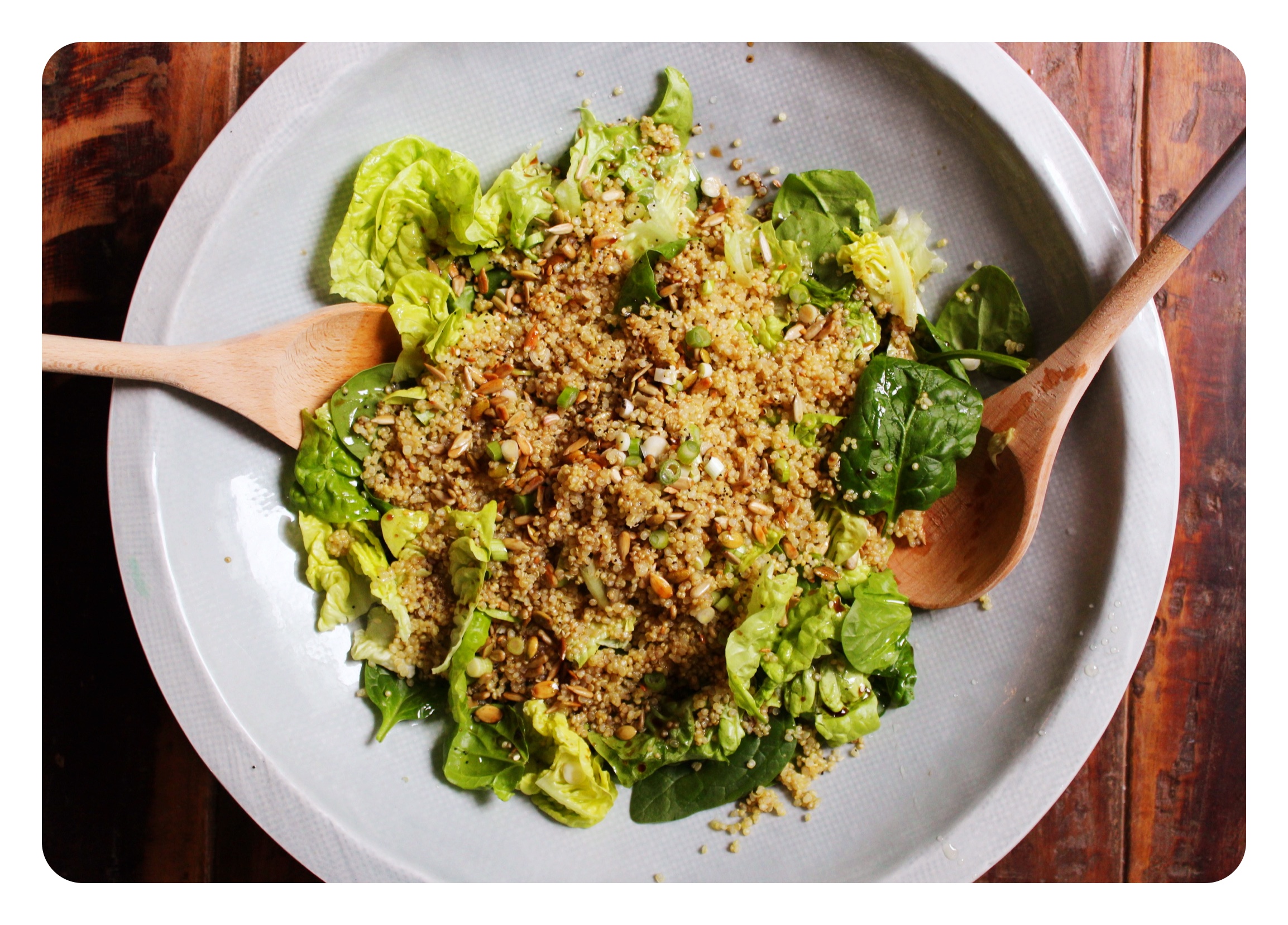 Ingredients
2 Cups of Cooled Quinoa, Cooked in (Veg/Chicken Stock)
100g of Spinach
100g of Cos Lettuce
3 Tablespoons of Mixed Seeds (Pumpkin, Sunflower, Sesame, Chia etc)
2 Spring Onions
Balsamic Vinegar
Olive Oil
This salad is so gorgeous and is quickly becoming a household favourite at home. We have it with everything! It's great for using up left over quinoa and is ready in a matter of minutes. It's the perfect lunch or light dinner and makes a delicious lunchbox filler on the go. You can serve it as a side or it makes a great main as it is, with some chicken or my favourite way to have it- topped with a poached egg.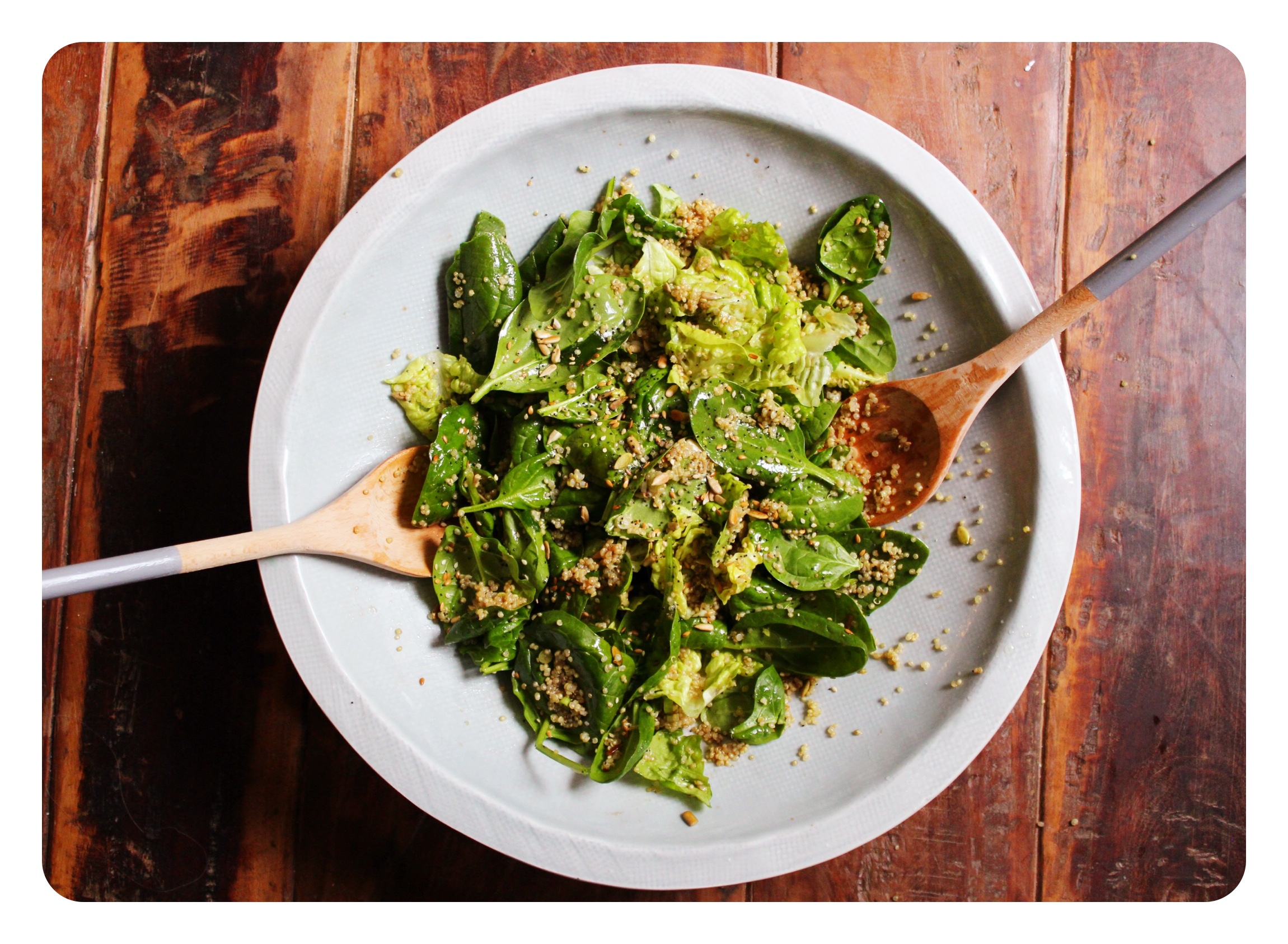 Add the spinach and lettuce to a large bowl. Add your seeds to a pan on medium heat and toast for a few minutes.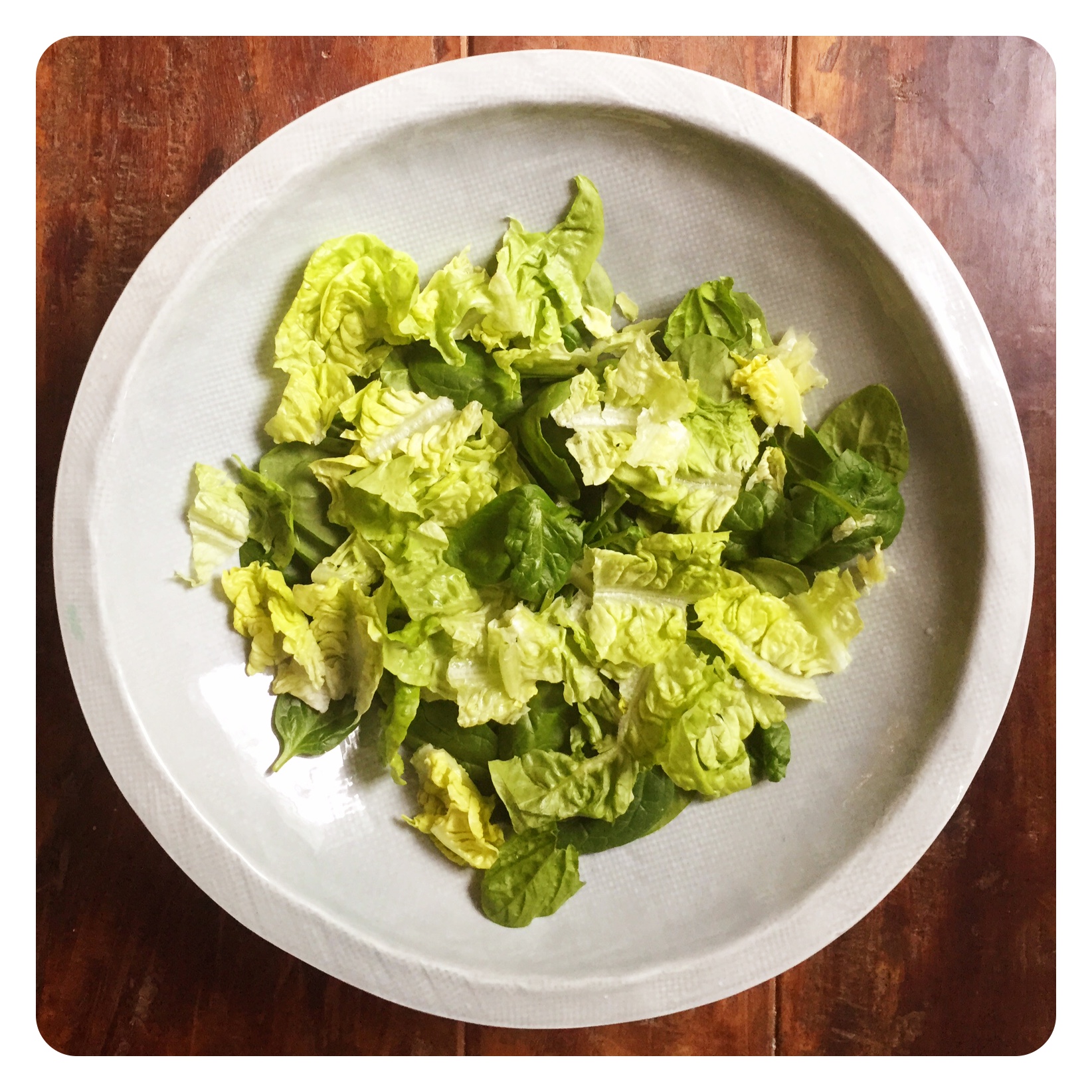 Add the quinoa, toasted seeds and spring onions to your bowl.
Drizzle with olive oil and balsamic vinegar to your liking. You can serve tossed or with a nice mountain of quinoa in the middle!
This recipe is Gluten Free, Dairy Free & Vegan.