Hazelnut Coffee Bark
Serves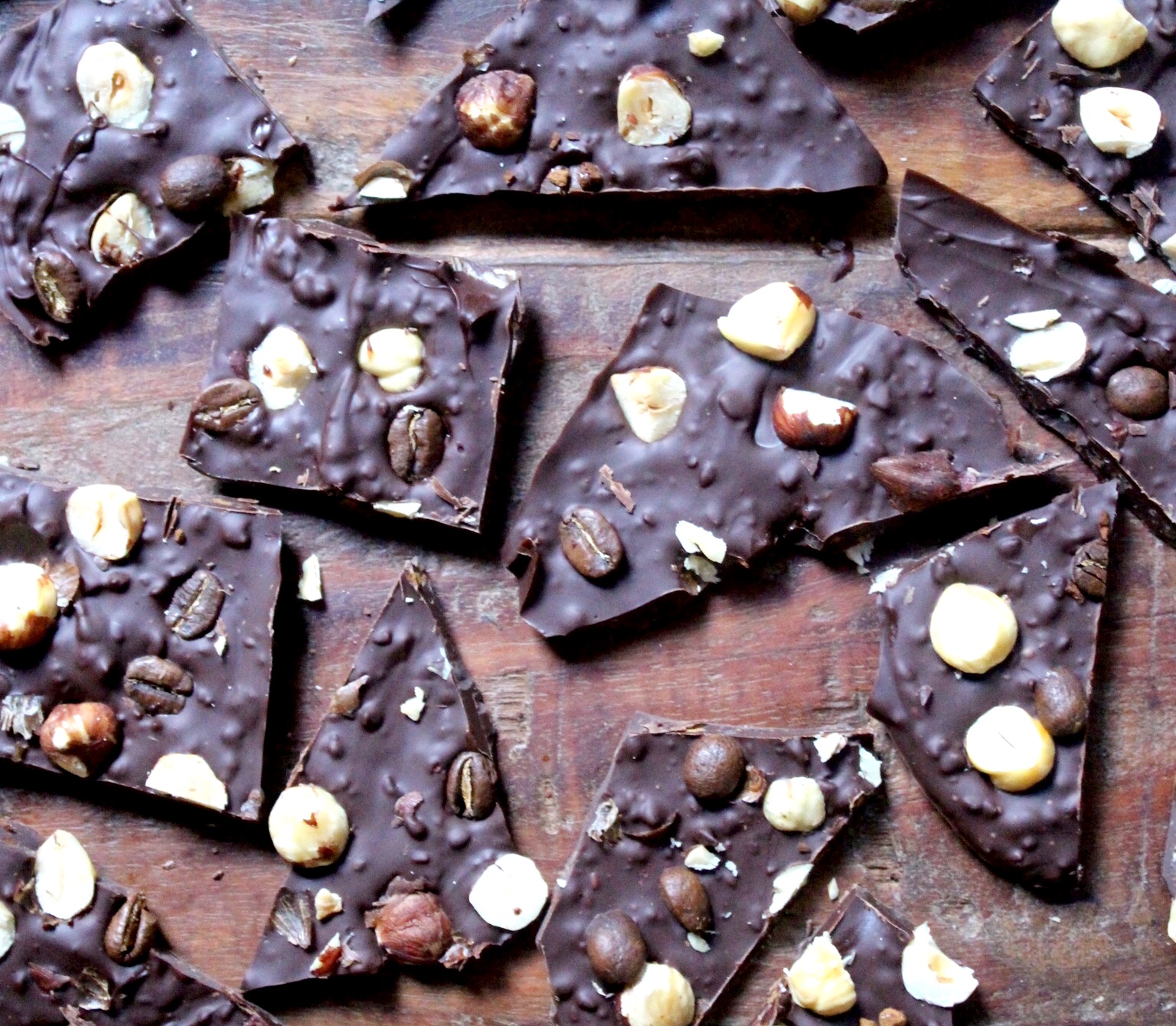 Ingredients
For the Chocolate:
200g of Cacao Butter
1/4 Cup of Honey/Maple Syrup (60ml)
1/4 Cup of Cacao Powder (25g)
2 Teaspoons of Instant Coffee
For the Crunch:
1/4 Cup of Hazelnuts (35g)
1-2 Tablespoons of Whole Coffee Beans
Coffee lovers and chocaholics rejoice -this might just be the most perfect treat. I'm not a huge coffee drinker by any means but I'm very picky when I do have it. I really appreciate a great coffee. My absolute favourite is Hawaiian hazelnut coffee, which I used to smuggle home when visiting my beautiful great grandmother who lived there. I made some the other day and it was even better than I remembered, making me realise just how incredible the flavours taste together. Add in chocolate and it was pretty much a no brainer. I use roasted hazelnuts and a combination of regular instant coffee and whole beans to make this amazing treat. The instant coffee adds a surprisingly great texture, almost like tiny crispy clusters and paired with the crunch of the hazelnuts and coffee beans it's heaven. If you don't want to make the homemade chocolate, use your favourite dark chocolate.
Roast the hazelnuts at 180'C for about 13 minutes until they are fragrant and delicious. While they're cooking make (or melt if using regular dark chocolate) your chocolate. Melt the cacao butter, slowly on low heat. Then stir in your cacao powder and sweetener. When everything is melted together give it a really good whisk and take it off the heat.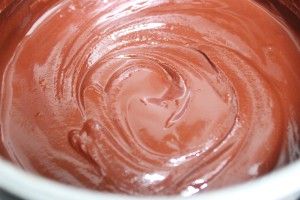 Sprinkle in the instant coffee and stir it so it's mixed in evenly.
Pour it into your blender, blend on high and then pour the chocolate mixture really quickly into a baking tin lined with parchment paper. Spread it out evenly.
Take the hazelnuts out and give them a rough chop.
Sprinkle the hazelnuts and coffee beans over the top and press them gently into the chocolate.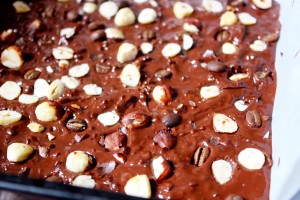 Pop it in the fridge until hard and then serve!