Summer Cherry Bark
Makes 20 Servings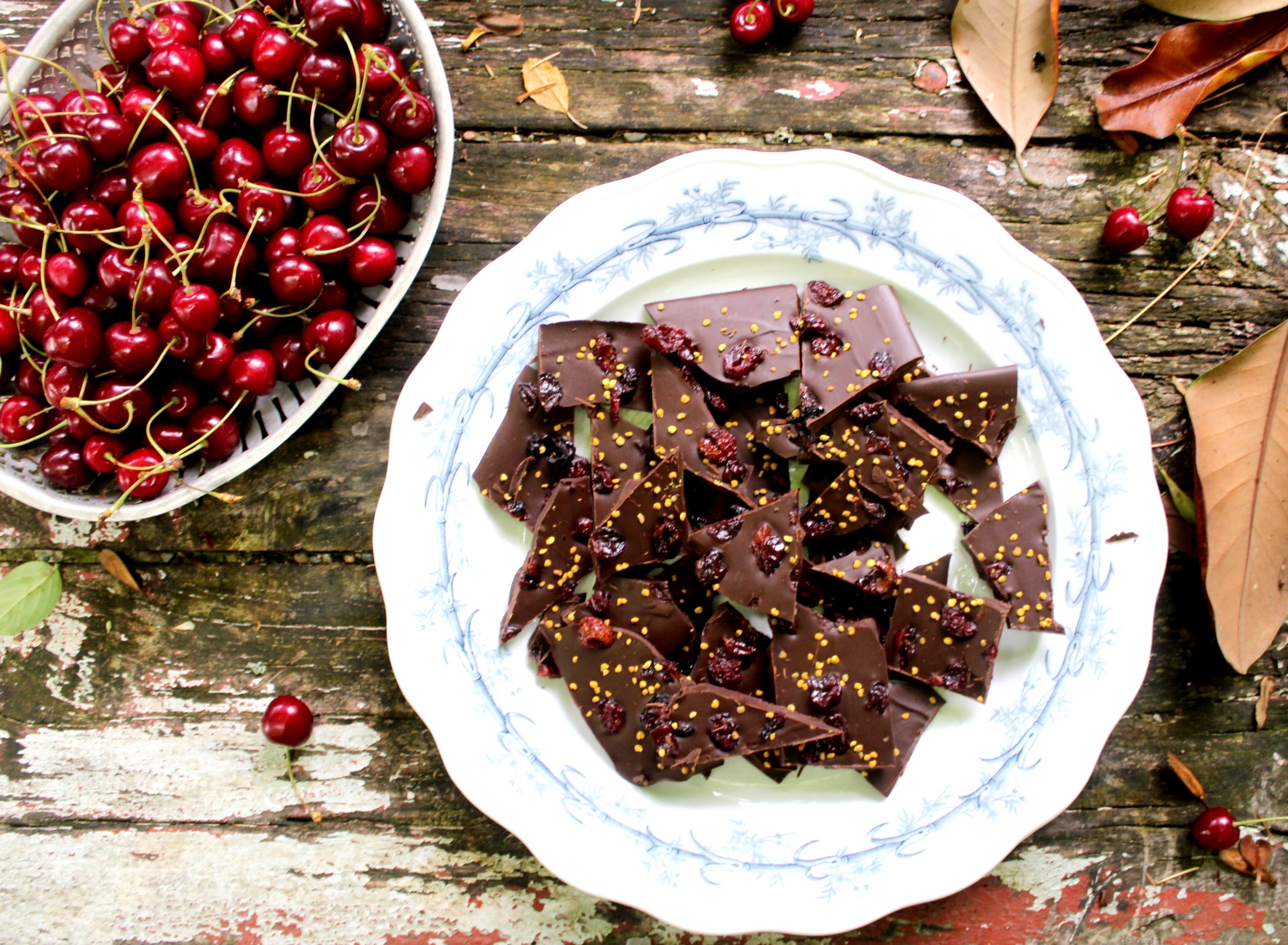 Ingredients
1/4 Cup of Dried Cherries (35g)
1 Tablespoon of Bee Pollen
For the Chocolate:
200g of Cacao Butter
1/4 Cup of Cacao Powder (25g)
1/4 Cup of Maple Syrup/Honey (60ml)
This is absolutely stunning. It's gorgeously rich and deliciously chewy, not too mention how beautiful it is with the dark red clusters and golden speckles. Cherries are the perfect balance of sweet and tart and they taste incredible with dark chocolate, whether you make your own or melt down your favourite kind. I made this while in France and used amazing fresh cherries that we dried in the oven (pit cherries and cook at 100'C for 3-4 hours), which made it extra special.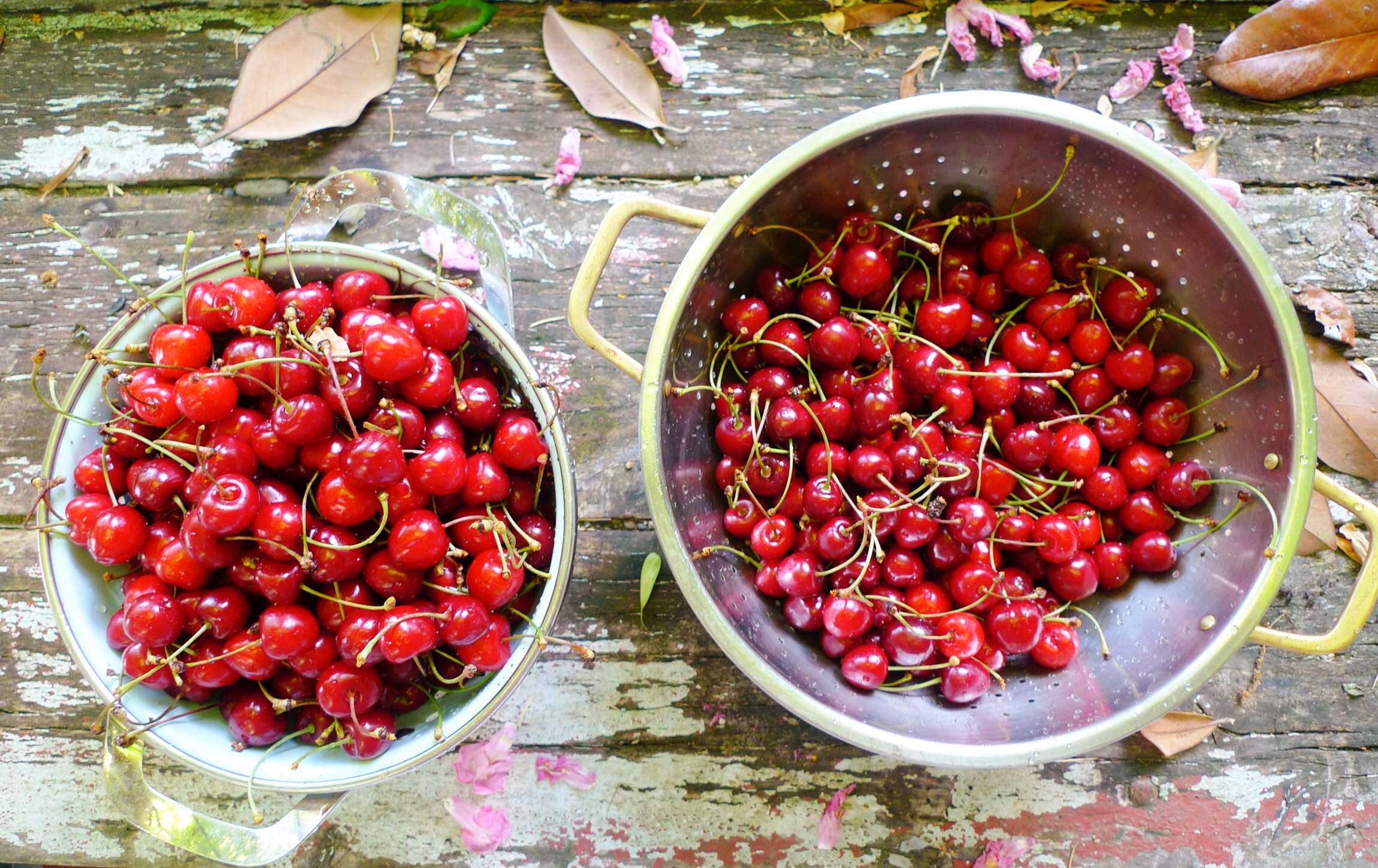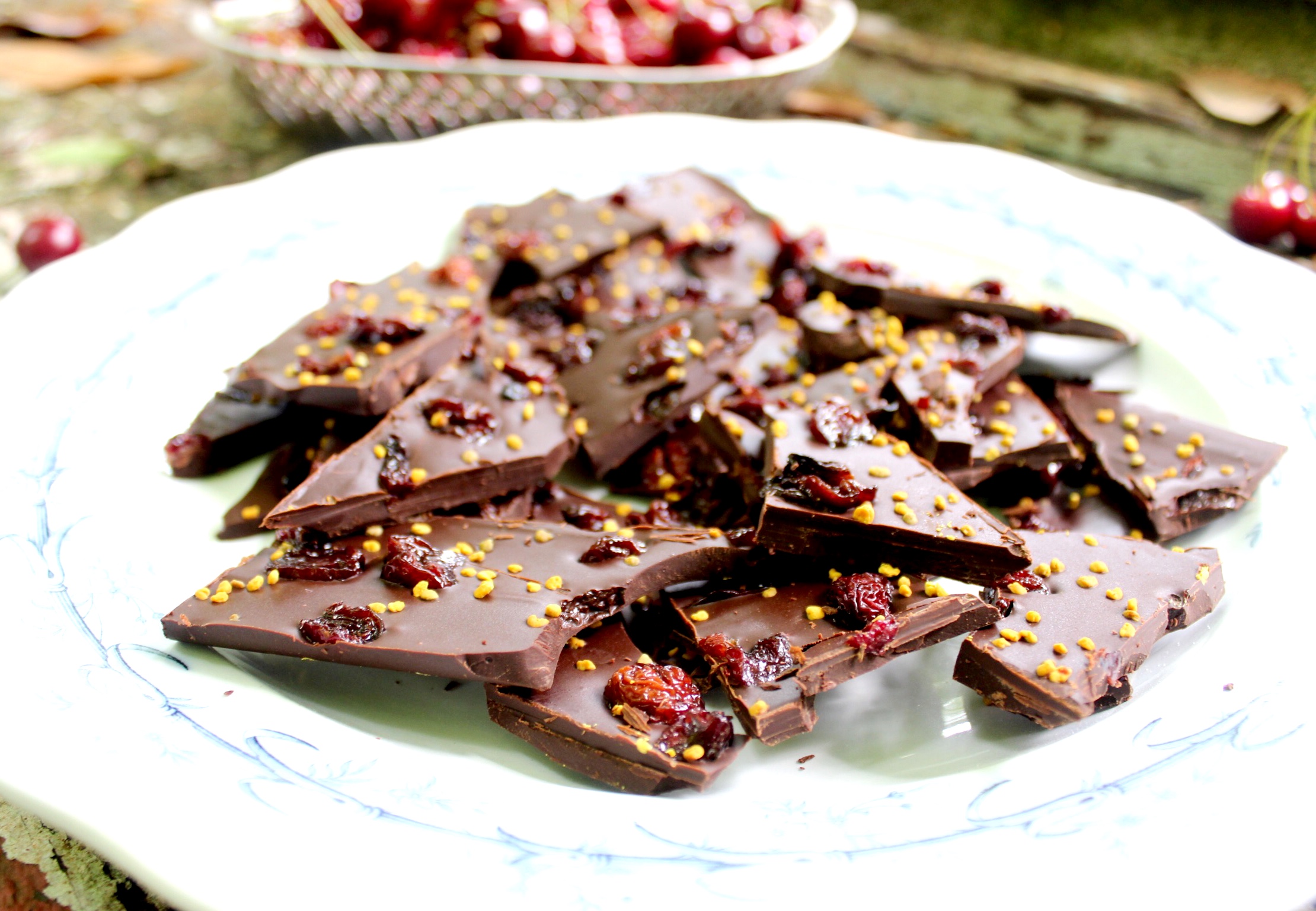 To make your chocolate, melt the cacao butter, slowly on low heat. Then stir in your cacao powder and sweetener. When everything is melted together give it a really good whisk and take it off the heat. If you're using regular dark chocolate instead, simply melt it.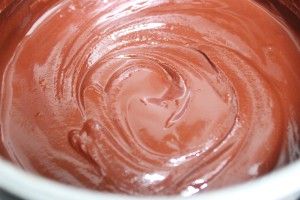 Line a baking tin with parchment paper and pour the chocolate in, spreading it out evenly.
Sprinkle the dried cherries evenly all over, followed by the bee pollen and then refrigerate for a couple of hours until set.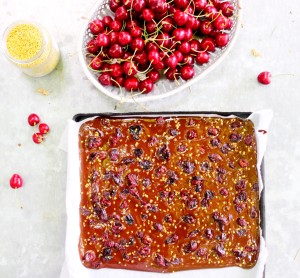 Chop it into chunks and serve!