Antioxidant Amazeballs
Makes 6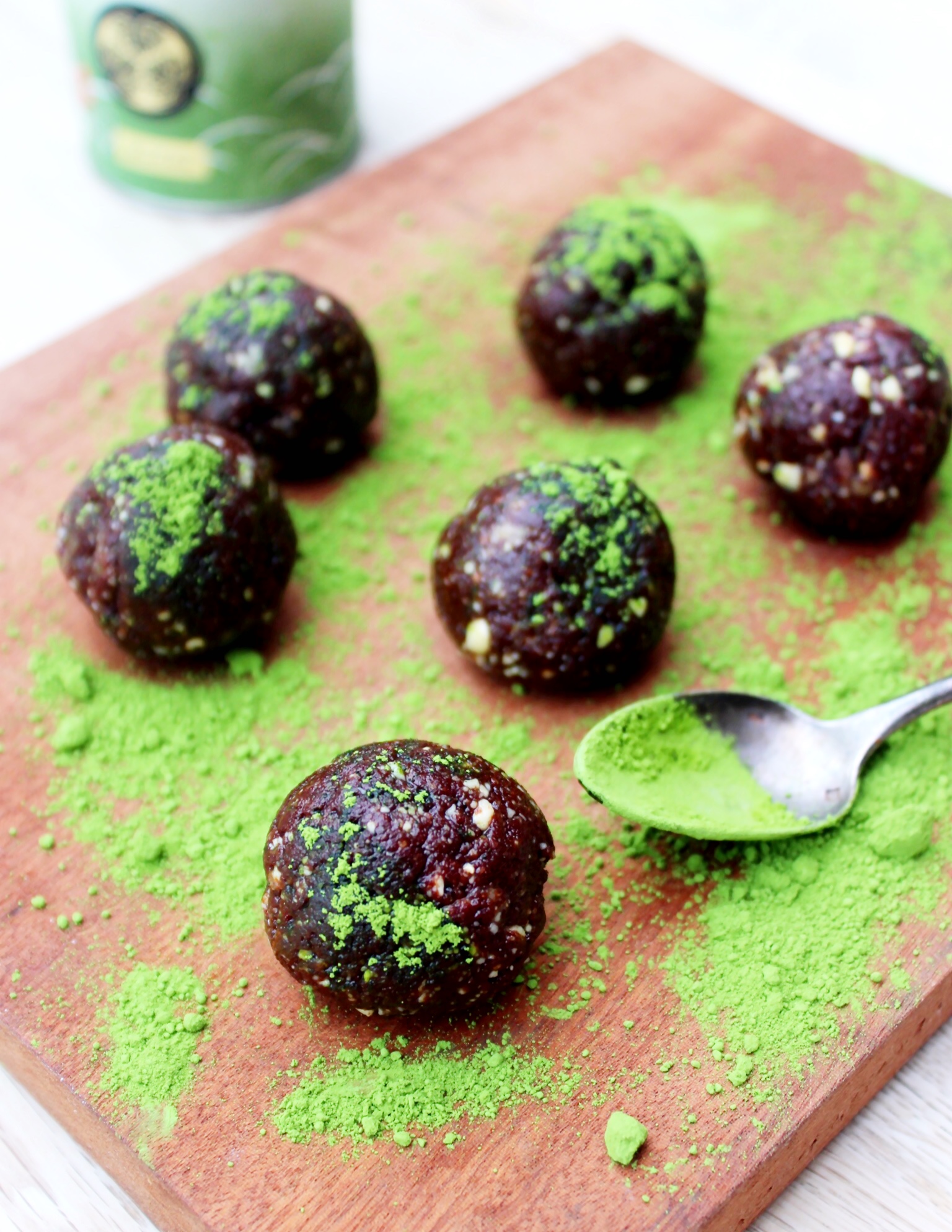 Ingredients
1 Cup of Almonds/Cashews (150g)
2 Tablespoons of Cacao Powder
1 Tablespoon of Ground Chia Seeds
3 Tablespoons of Water
1-2 Tablespoons of Maple Syrup/Honey
1 Tablespoon of Matcha Powder
These are pretty amazing as the name suggests. They're wonderfully chewy and made of just nuts and raw cacao powder, bound together with chia seeds and a little bit of maple syrup and then generously rolled in matcha powder. Cacao powder, chia seeds and matcha are all extremely rich in antioxidants meaning these powerful little balls are just bursting with them. Antioxidants help the body fight against disease and premature ageing and the added energy boost from the matcha powder will give you that extra push to get through a long day.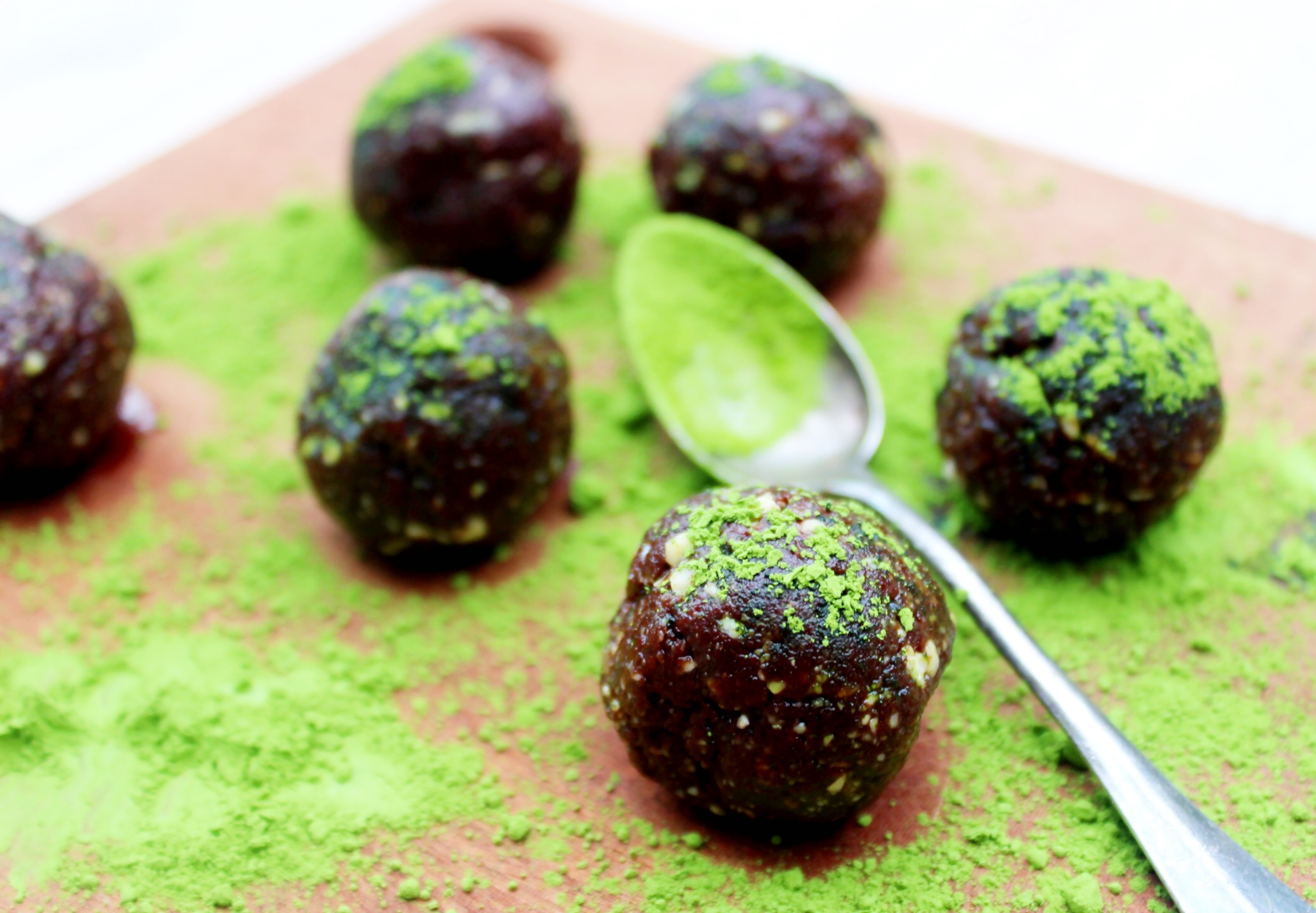 Preheat the oven to 180'C. Roast the nuts for about 8 minutes until golden.
Add the ground chia seeds to a bowl with three tablespoons of water. Stir together really well then set aside.
Add the roasted nuts to your food processor and blend until you have a fine flour. Add in the cacao powder and blend until combined.
Stir the chia mixture once more, it should be gloopy and smooth (like the texture of a raw egg). Add it to the food processor with 1 tablespoon of maple syrup/honey and blend until you have a sticky paste. Taste it for sweetness – if needed, add one more tablespoon of maple syrup and blend again.
Use your hands to roll the mixture into balls. Scatter the matcha powder out on a clean surface and roll the balls in it. At first they will be speckled bright green but they will absorb most of the colour and turn an intense dark green colour.
Store in an airtight container for up to a week.
SaveSave
SaveSave
SaveSave