Dark Salted Caramel Chocolates
Makes 20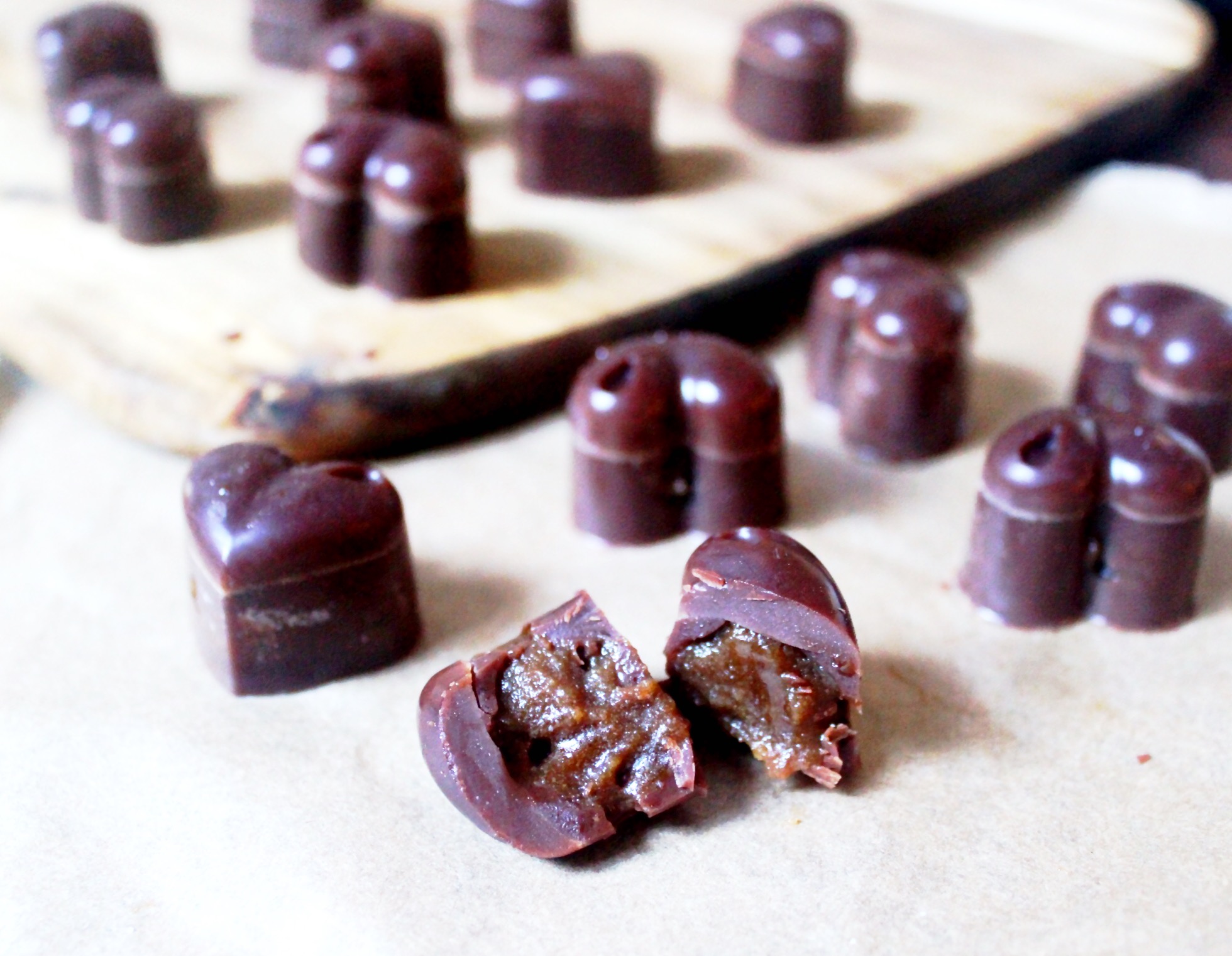 Ingredients
For the Chocolate:
100g of Cacao Butter
3 Tablespoons of Cacao Powder
3 Tablespoons of Maple Syrup/Honey
For the Caramel:
1 Can of Coconut Milk (Cold - refrigerated)
2 Tablespoons of Coconut Oil
3/4 Cup of Coconut Sugar (110g)
2 Tablespoons of Water
Good Pinch of Coarse Salt
These are the best homemade gift for Valentine's Day. The caramel filling is unbeatable. It's sticky and runny when the chocolates are at room temperature and gorgeously fudgey if you've just taken them out of the fridge- both ways equally delicious! You should have a little leftover caramel after making these so you can keep it in the fridge for other treats. If your Valentine is more of a white chocolate person, try that version here!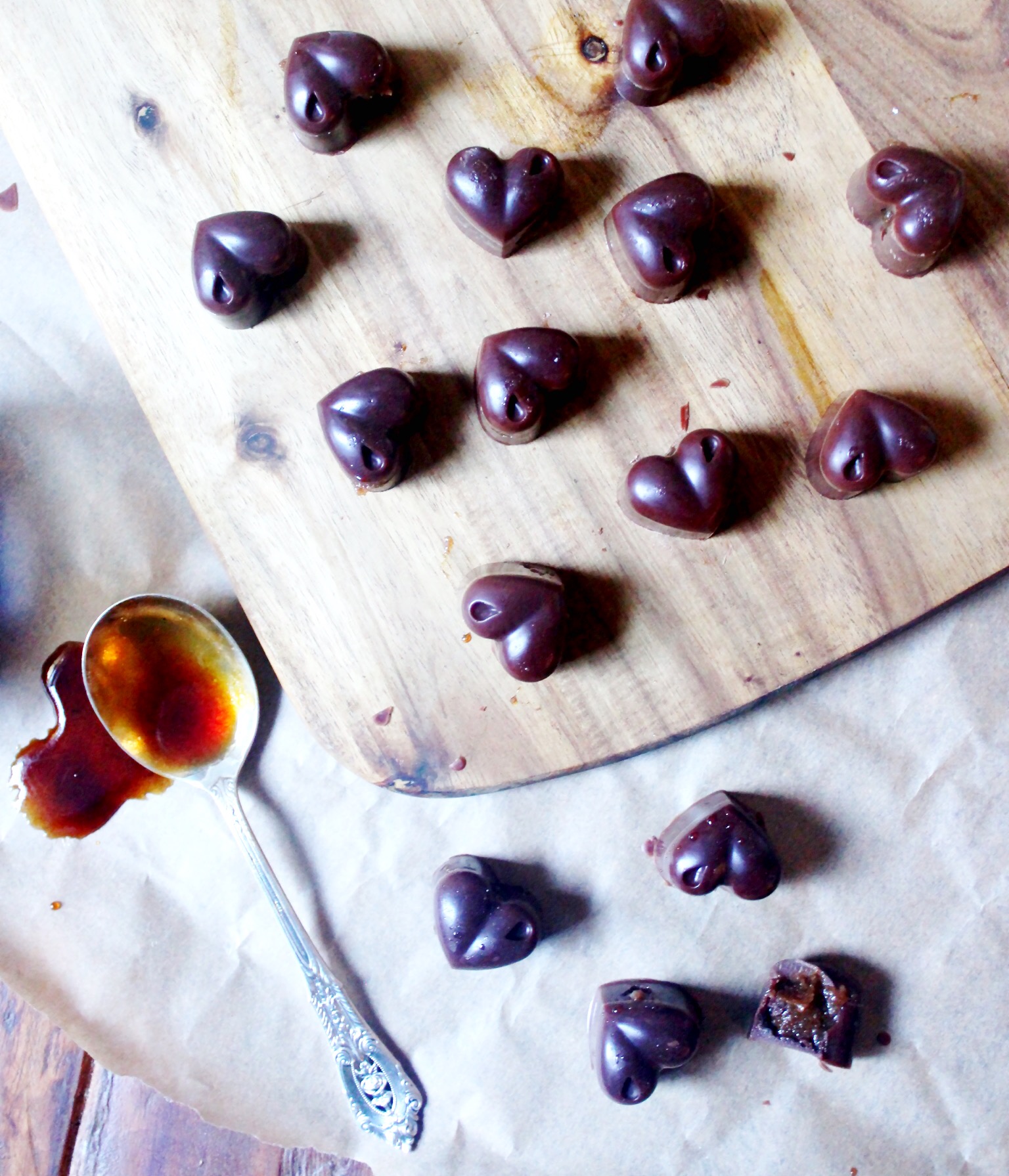 Start with the caramel. Scoop the coconut cream from the top of the cold can of coconut milk, don't use any of the coconut water. Add 1/2 a cup of it to a pot on medium heat with the coconut oil. Let it all melt together, then pour it into a bowl and set aside.
Add the water and coconut sugar to the pot and cook on medium heat, stirring gently until all of the sugar is dissolved.
Carefully stir in the coconut mixture and bring it to a simmer (adjust heat if needed). Let it bubble and simmer, stirring frequently, for 8-10 minutes, then take it off the heat. Pour it in to a bowl and pop it in the freezer to cool and  thicken.
To make the chocolate, slowly melt the cacao butter in a small saucepan, just until melted, don't let it bubble. Pour it into your blender and add in the cacao powder and maple syrup.
Get your chocolate mould ready. Blitz the mixture on high for about 20 seconds until well combined. Straight away pour the mixture quickly into your mould (to fill each one about 1/3 of the way up) and pop it in the freezer. If you don't do this straight after blending, the mixture will separate. Leave them in the freezer to set for about 15 minutes. Leave the rest of the melted chocolate in the blender .
Take the chocolates and caramel out of the freezer and spoon a little caramel into each. Blitz the melted chocolate again and then pour another teaspoon of it onto each to fill the mould.
Pop them in the fridge for about half an hour until set, then serve. Store in an airtight container in the fridge and take out a few minutes before serving.