Quinoa Stuffing
Serves 12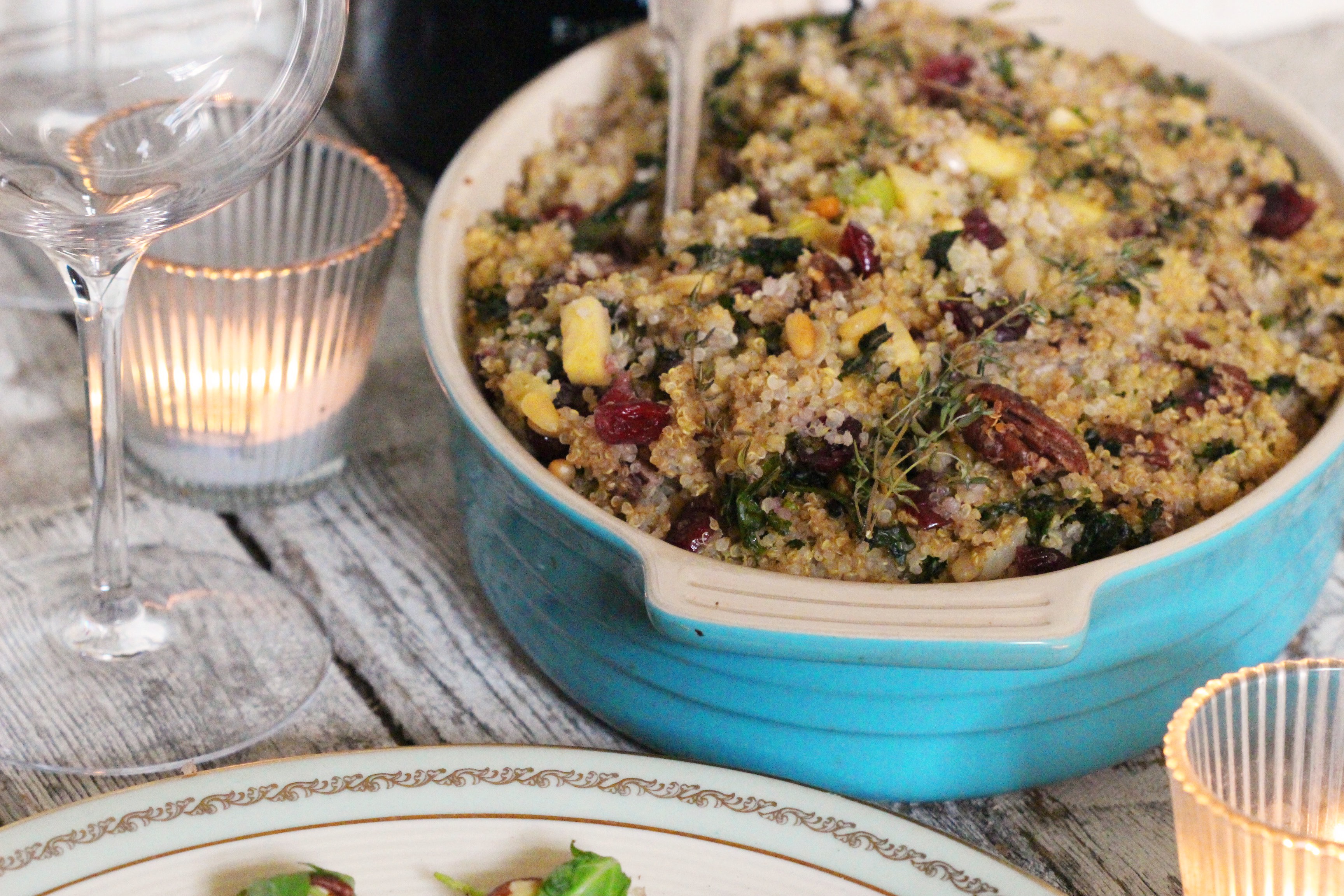 Ingredients
2 Cups of Quinoa (340g)
5 Cups of Stock (1.5- 2L)
1 Tablespoon of Olive Oil
3 Stalks of Celery
1 White Onion
2 Apples, Peeled
2 Cloves of Garlic
75g of Kale
Large Handful of Thyme
Large Handful of Sage
1/2 Cup of Pine Nuts (75g)
3/4 Cup of Pecans (75g)
1/2 Cup of Dried Cranberries (75g)
Coarse Salt & Pepper
This is such a delicious twist on the regular stuffing. I've kept it vegan so it's baked on its own but you can of course use it to stuff your turkey too. The fresh herbs, apple, pecans and cranberries give this such beautiful winter flavour and loads of texture. It's a pleasure to make as your kitchen fills with the best Christmasy smells. You can make the whole mixture 1-2 days in advance and then just top it with a little stock before baking on the day.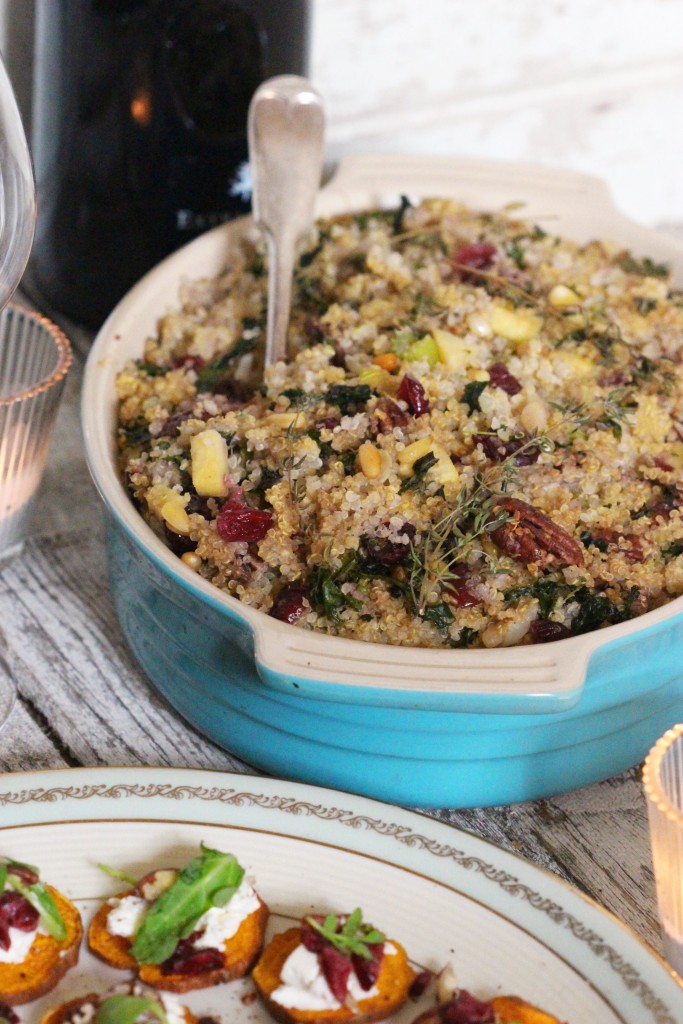 Preheat the oven to 200'C. Add the quinoa and 1L of stock to a saucepan on medium heat. Pop the lid on and let it simmer for about 22 minutes until all of the liquid has been absorbed. Then take it off the heat and leave it to steam with the lid on while you make the rest.
Dice the onion and celery and chop the apple into cubes. Add the olive oil to a pan on medium heat. Add in the onion, celery and apple and cook for about 5 minutes until starting to soften.
Mince the garlic and chop the kale. Pick the thyme leaves from their stalks and finely chop the sage. Add the herbs to the pan with the garlic and kale and toss well. Cook for another minute or two, tossing regularly.
Add the cooked quinoa and celery mixture to a large bowl. Stir in the pine nuts, cranberries and pecans and season with salt and pepper to taste. Spread the mixture out into a casserole dish. Pour 500ml of stock evenly over the top. Cover with tinfoil and bake for 20 minutes. Then remove the tinfoil and bake for another 10-15 minutes until starting to crisp. You can add amore stock towards the end, depending on how you like it.