Pine Nut & Cinnamon Granola
Makes 8 Servings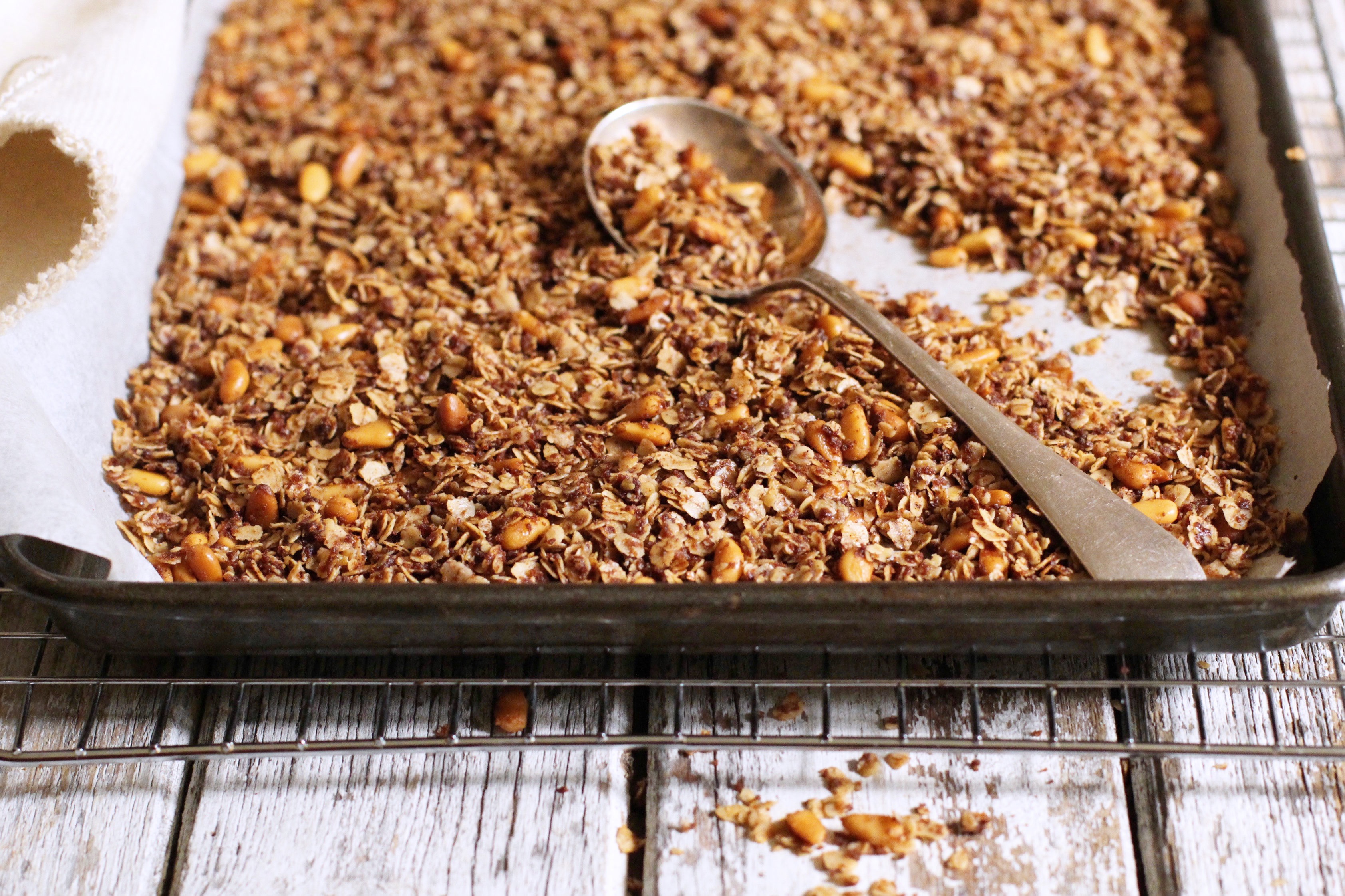 Ingredients
2 Cups of Gluten Free Oats (200g)
1/2 Cup of Pine Nuts (70g)
1/2 Cup of Coconut Sugar (75g)
1 Tablespoon of Cinnamon
1/2 Cup of Melted Coconut Oil (125ml)
I'm having  a little pine nut obsession at the moment. When they're toasted they just taste so good in everything, sweet or savoury. This is a really simple granola, it doesn't have a million ingredients and it can be thrown together in a few minutes- minimalist and irresistible.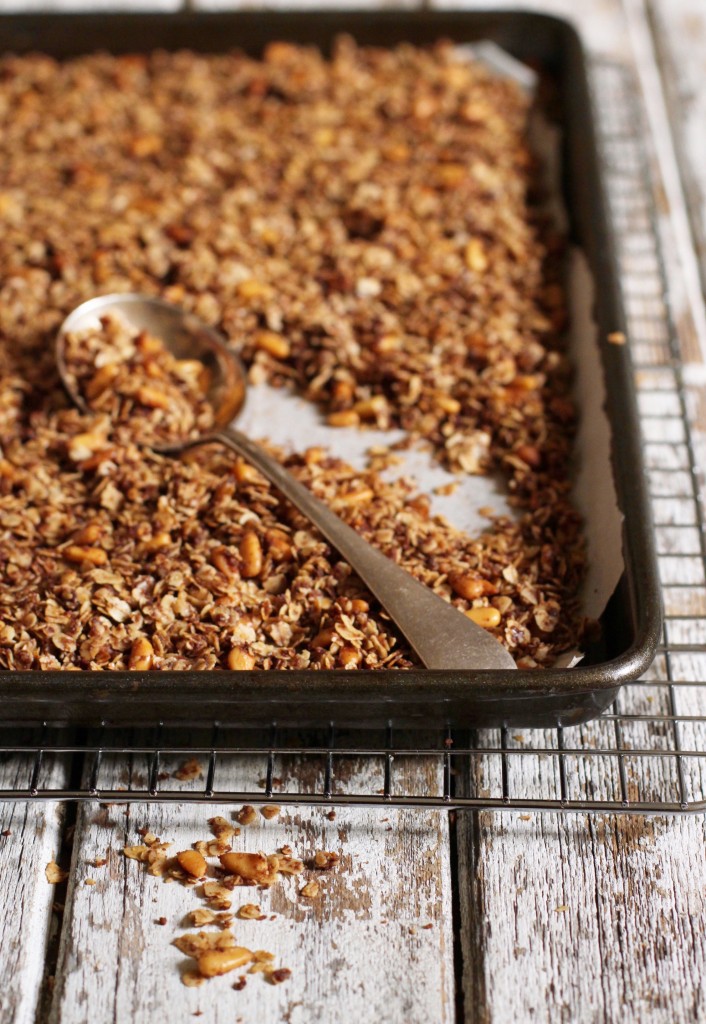 Preheat the oven to 180'C.
Combine the oats, pine nuts, coconut sugar and cinnamon in a large bowl and mix well.
Stir in the melted coconut oil and mix well.
Spread the mixture out on a baking sheet lined with parchment paper. Bake for about 20-23 minutes, tossing twice in the middle.
Leave to cool completely on a wire rack before storing in an airtight jar or container.