Raspberry Sorbet
Serves 4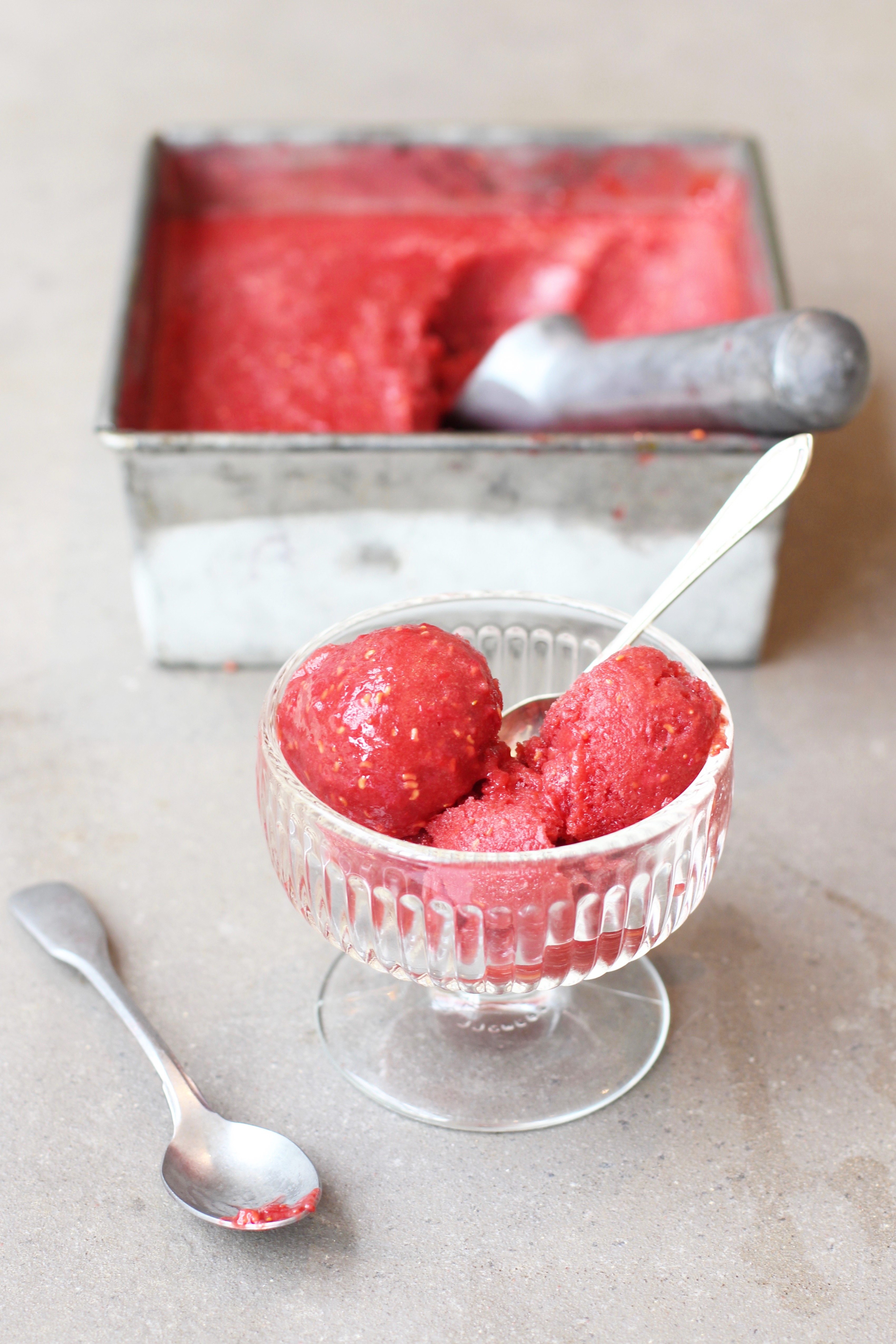 Ingredients
500g of Fresh Raspberries
200ml of Water
2/3 Cup of Coconut Sugar (100g)
Juice of 1/2 Lemon
This is such a refreshing, summery dessert and there's just four simple ingredients. I don't use an ice cream maker to churn it, I just mix it once in the middle to stop it getting too icy. You can use a mixture of berries if you like, raspberries give it the brightest pink colour.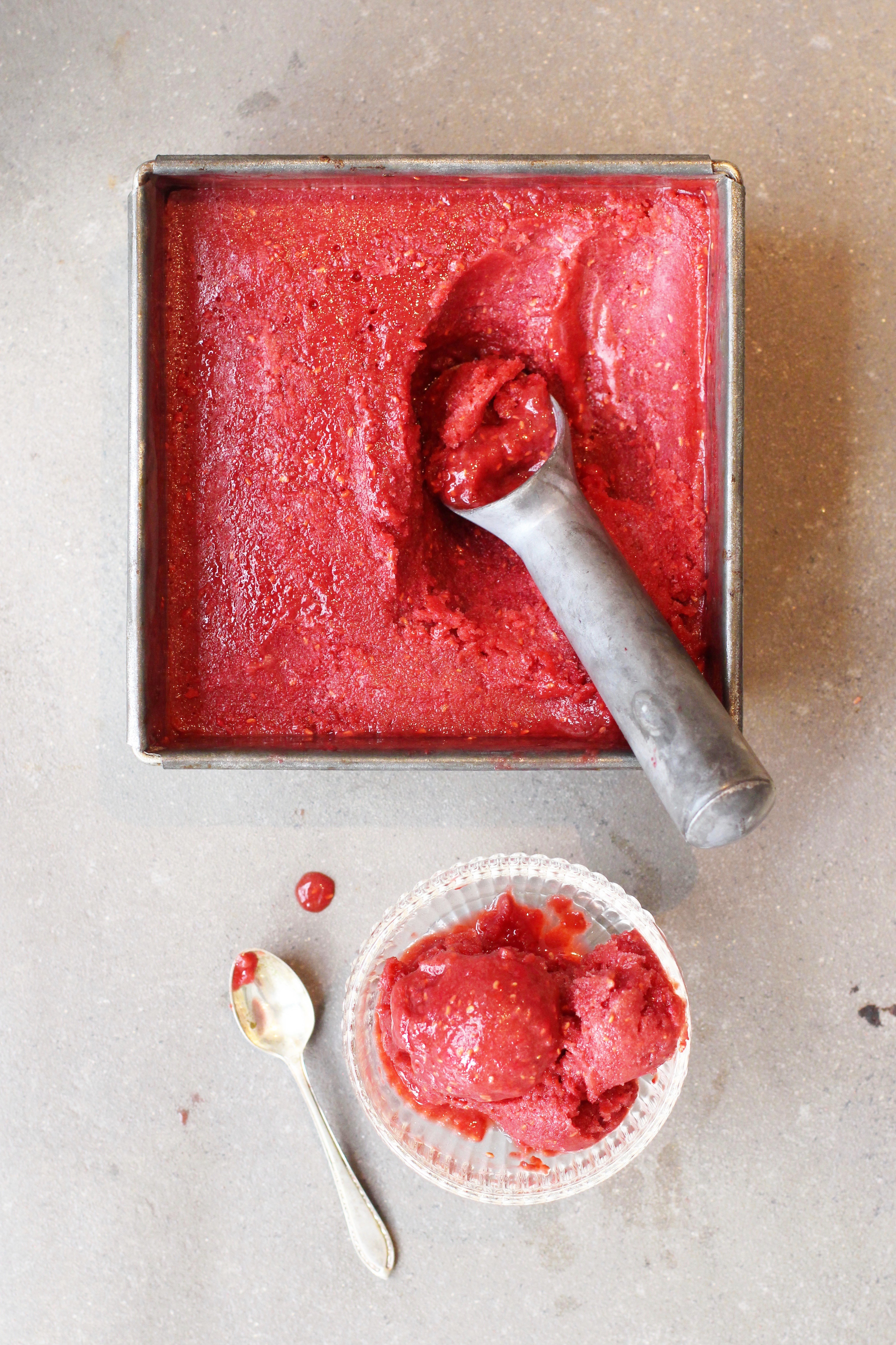 Add the coconut sugar and half the water to a saucepan on medium heat. Stir until the sugar is dissolved, then take it off the heat and set it aside to cool.
Add the raspberries and half the water to your blender. Blend on high until smooth.
Pour the cooled syrup into the blender with the lemon juice and blend together well.
Pour the mixture into your container and pop it in the freezer.
About an hour in, use a fork to stir the mixture well, scraping any frozen bits from the sides and bottom to make sure it's mixed evenly. This stops crystals forming. Pop it back in the freezer until set, about 5 hours. Scoop and serve!