Plant Power Lunchbox
Serves 2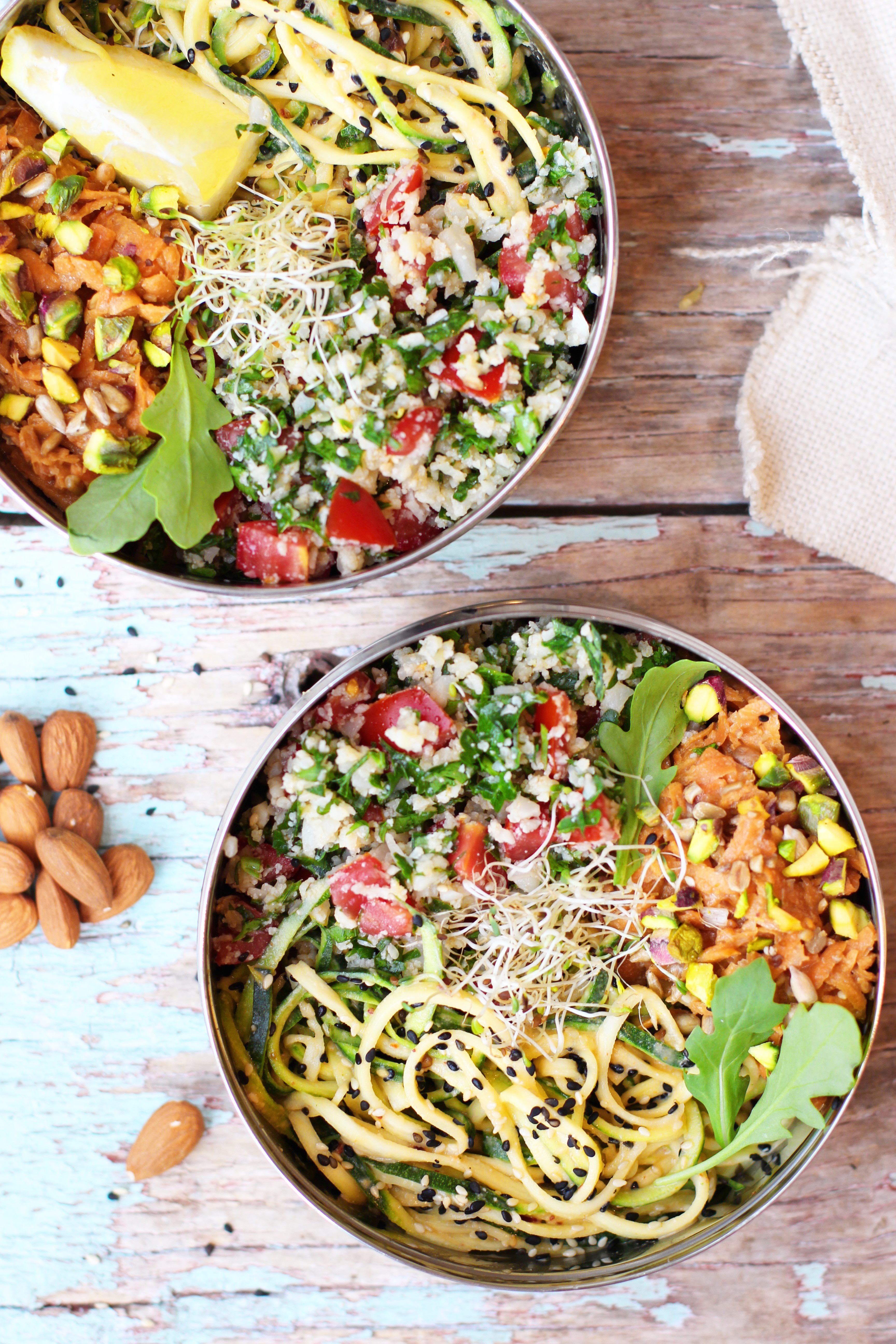 Ingredients
For the Cauliflower Tabbouleh:
200g of Cauliflower
75g of Cherry Tomatoes
25g of Parsley
2 Tablespoons of Olive Oil
Juice of 1 Lemon
Sea Salt & Pepper
For the Tahini Carrot Salad:
250g of Carrots
1 Tablespoon of Tahini
2 Tablespoons of Balsamic Vinegar
2 Tablespoon of Olive Oil
1 Teaspoon of Honey or Maple Syrup
2 Tablespoons of Pistachios
For the Miso Courgette Noodles:
200g of Courgette
1 Tablespoon of Tahini
1 Tablespoon of Miso Paste
3 Tablespoons of Sushi Vinegar
1 Tablespoon of Sesame Oil
1 Teaspoon of Chili Oil
1 Tablespoon of Sesame Seeds
I've been eating almost entirely plant based lately and this is the kind of thing I've been loving for lunch. Three fast, simple salads with so much flavour and gorgeous textures.  There's enough in here for 2 good portions of each salad so you can make them ahead of time and mix and match for the next two days or serve up two bowls right away for you and a friend.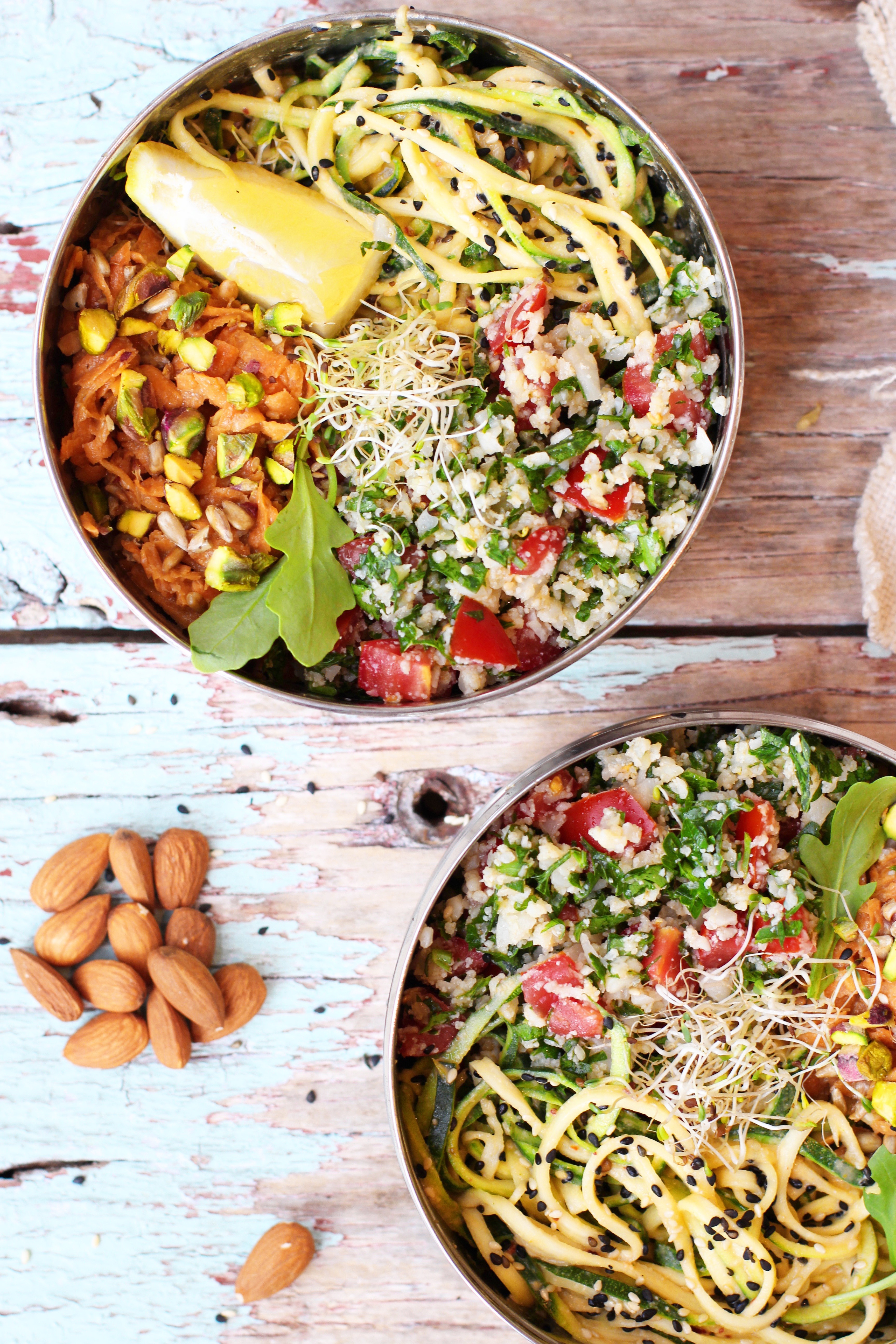 For the cauliflower tabbouleh, use a food processor to blitz the cauliflower into a fine rice. Chop the cherry tomatoes into small chunks and add them to a large bowl with the cauliflower. Finely chop the parsley and toss it all together with the lemon juice, olive oil and a pinch of sea salt.
For the carrot slaw, grate the carrots into a large bowl. Roast the pistachios at 180'C for about 8 minutes, until golden. Combine the tahini, olive oil, balsamic and honey and whisk until smooth. Toss the dressing through the carrots. Finely chop the roasted pistachios and sprinkle them on top.
For the miso courgette noodles, spiralize the courgettes into a bowl. Whisk together the tahini, miso paste, sushi vinegar, chili oil and sesame oil. Toast the sesame seeds on a frying pan on medium heat until golden. Toss the courgettes in the dressing and seeds.