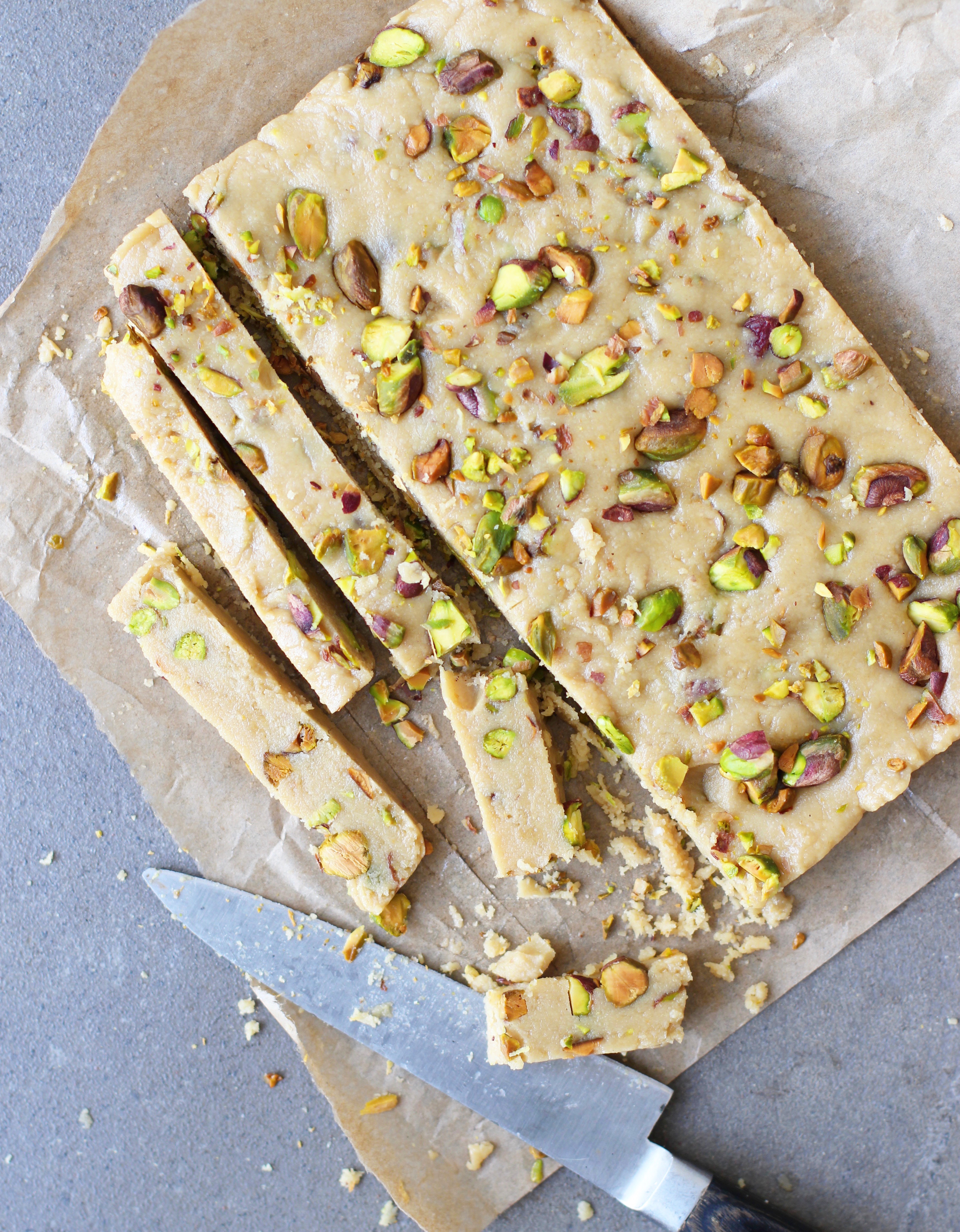 Ingredients
85g of Pistachios
1/2 Cup of Maple Syrup (125ml)
1 Cup of Light Tahini (270g)
I first had halva in Chelsea Market in New York. The second I saw it I knew I would love it, sweet tahini goodness with added nuts or chocolate- how could I not. It's the most simple treat and in my opinion, pretty impossible to beat. The key is to let the sweetener get really hot before adding in the tahini, it makes the texture much chewier. You can of course experiment with different nuts but pistachios are a classic.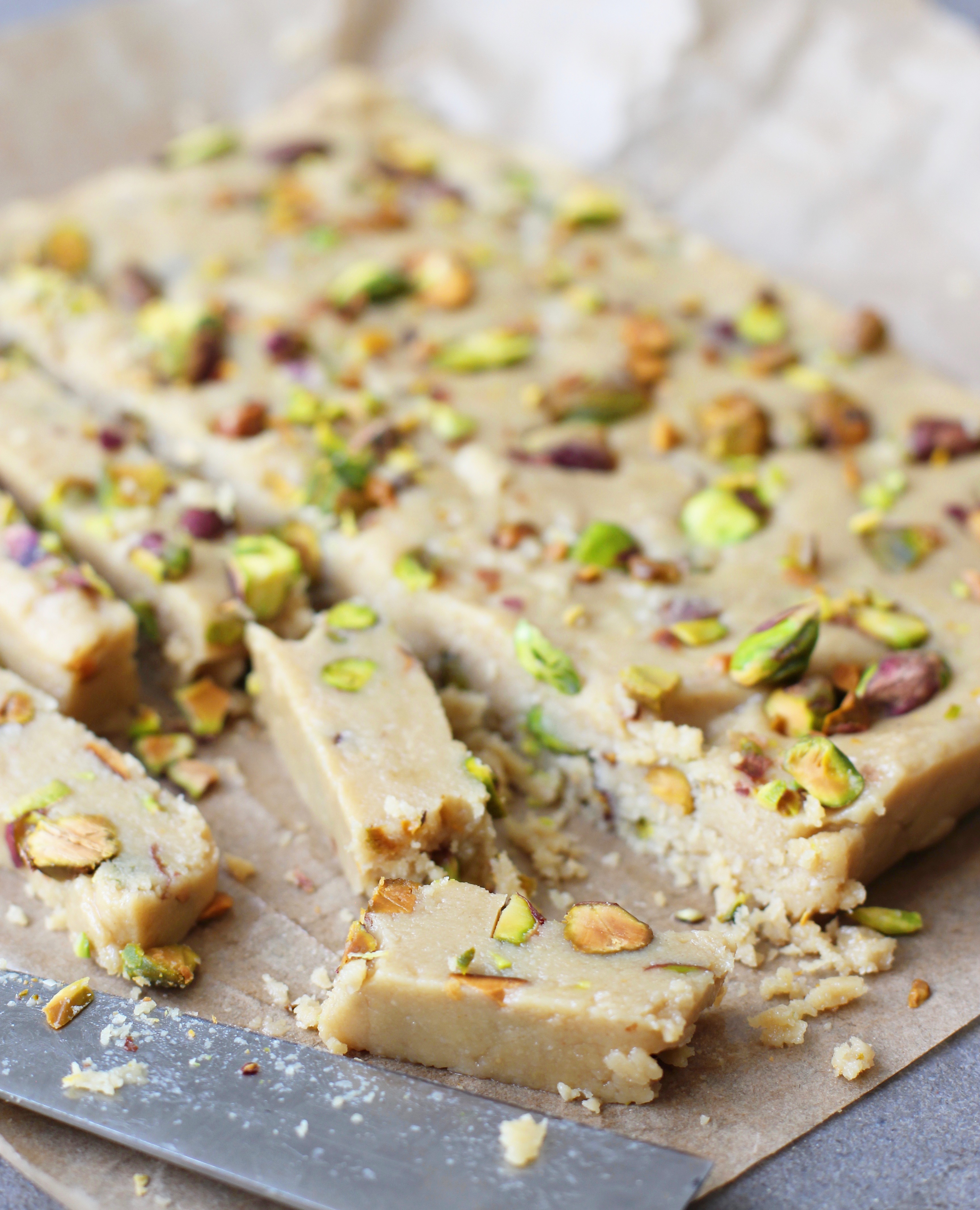 Preheat the oven to 180'C. When it's hot, add the pistachios on a roasting tray and roast for about 8 minutes unti l golden.
Add the maple syrup to a medium saucepan on high heat. Bring it to a boil and let it bubble vigorously for 2-3 minutes.
Remove it from the heat and whish in the tahini until smooth and stiff.
Roughly chop the pistachios and stir them into the mixture.
Line a small baking tin with parchment paper and spread the mixture out evenly. Pop it in the freezer for about 3 hours to set. Then chop and serve.