Oh My Greens Bowl
Oh My Greens Bowl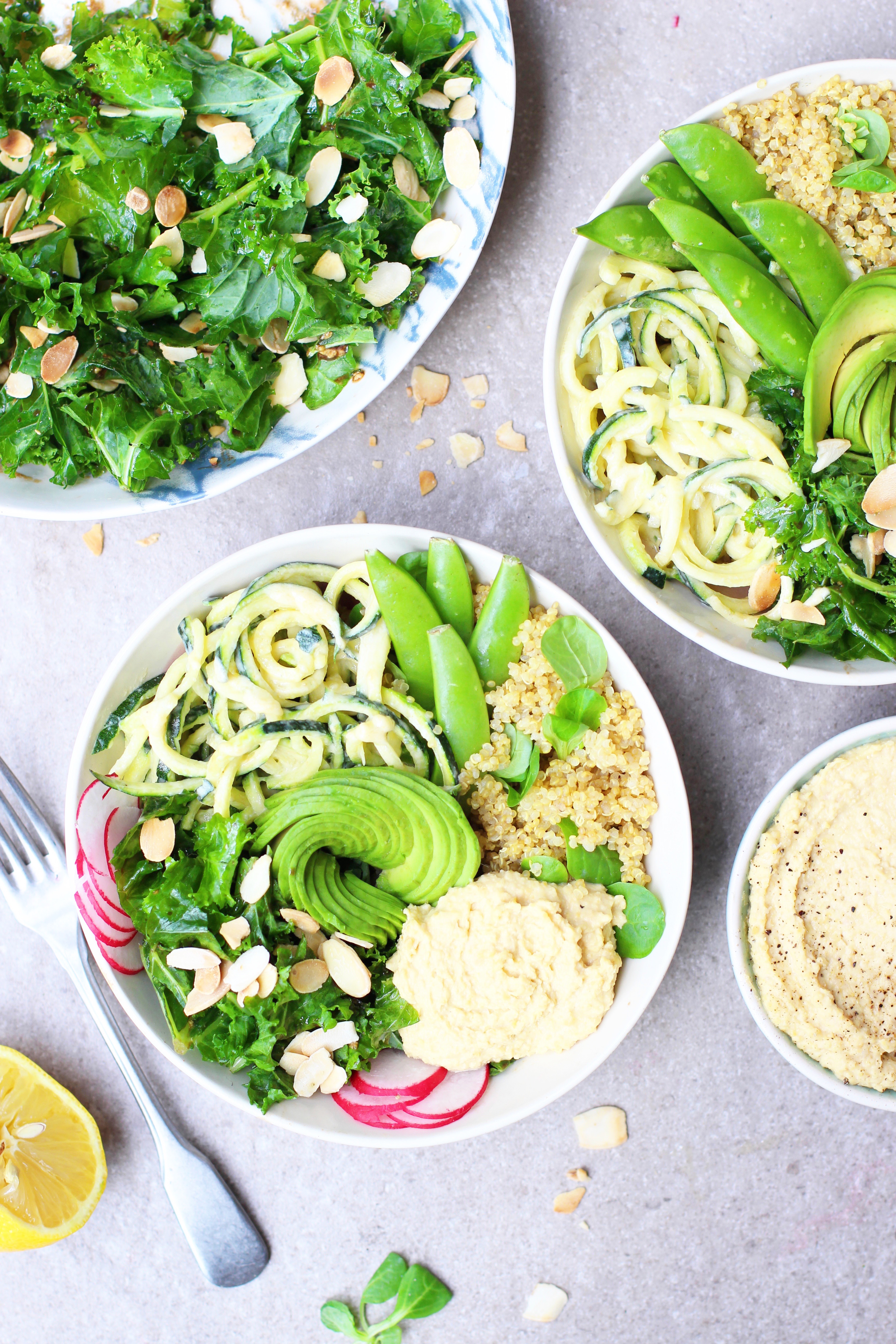 Ingredients
For the Quinoa:
1/2 Cup of Uncooked Quinoa (85g)
1 Cup of Stock (250ml)
Handful of Watercress
Juice of 1/2 Lemon
For the Tahini Courgetti:
1 Courgette
1 Tablespoon of Tahini
1 Tablespoon of Lemon Juice
1 Tablespoon of Olive Oil
1 Tablespoon of Water
For the Kale Salad:
75g of Kale
1 Tablespoon of Olive Oil
2 Tablespoons of Balsamic Vinegar
1 Teaspoon of Dijon Mustard
20g of Flaked Almonds
Extras:
Avocado
Sugar Snap Peas
Radishes
I've just gotten back from my wedding and honeymoon. It really was the most amazing month of my life and I'm so sad that it's over but I am so excited to be back in my kitchen. After four weeks of inhaling food and wine all I'm craving is greens, zingy lemony flavours and loads of crunch. My friends joke that my blood must be green because I eat so well but it most certainly doesn't feel that way right now! Hopefully this will help get me back to myself 🙂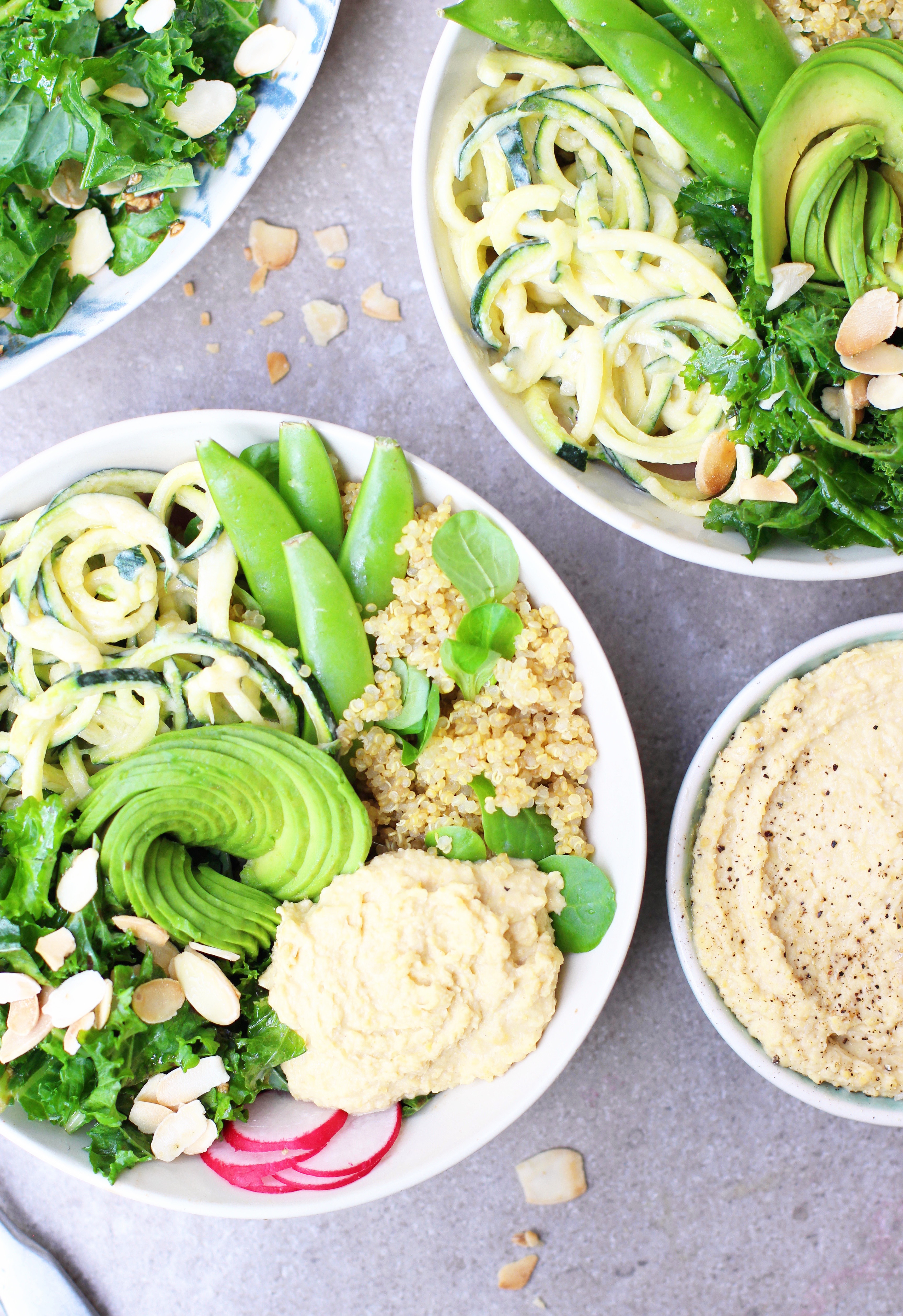 Add the quinoa and stock to a small saucepan on medium heat. Bring it to a simmer and then pop the lid on. Leave it to simmer for about 10 minutes until all of the liquid has been absorbed. Then remove it from the heat, fluff it with a fork and pop the lid back on. Set it aside to steam while you make the rest.
Spiralize the courgette and add it to a large bowl. Whisk together the tahini, lemon juice, olive oil and water until smooth. Toss the courgetti in the dressing.
Add the flaked almonds to a pan on medium heat and toast until golden. Remove the stalks from the kale and add it to a bowl. Drizzle over the olive oil and massage it into the leaves until they soften a little. Whisk together the balsamic and dijon and toss the leaves in it. Sprinkle the almonds on top.
When the quinoa has cooled a little, add the watercress to it along with the lemon juice and toss.
Add some of each to your bowl along with any extras (hummus and avocado are a must in my opinion!) and tuck in.