Chestnut Buckwheat Risotto
Serves 4-6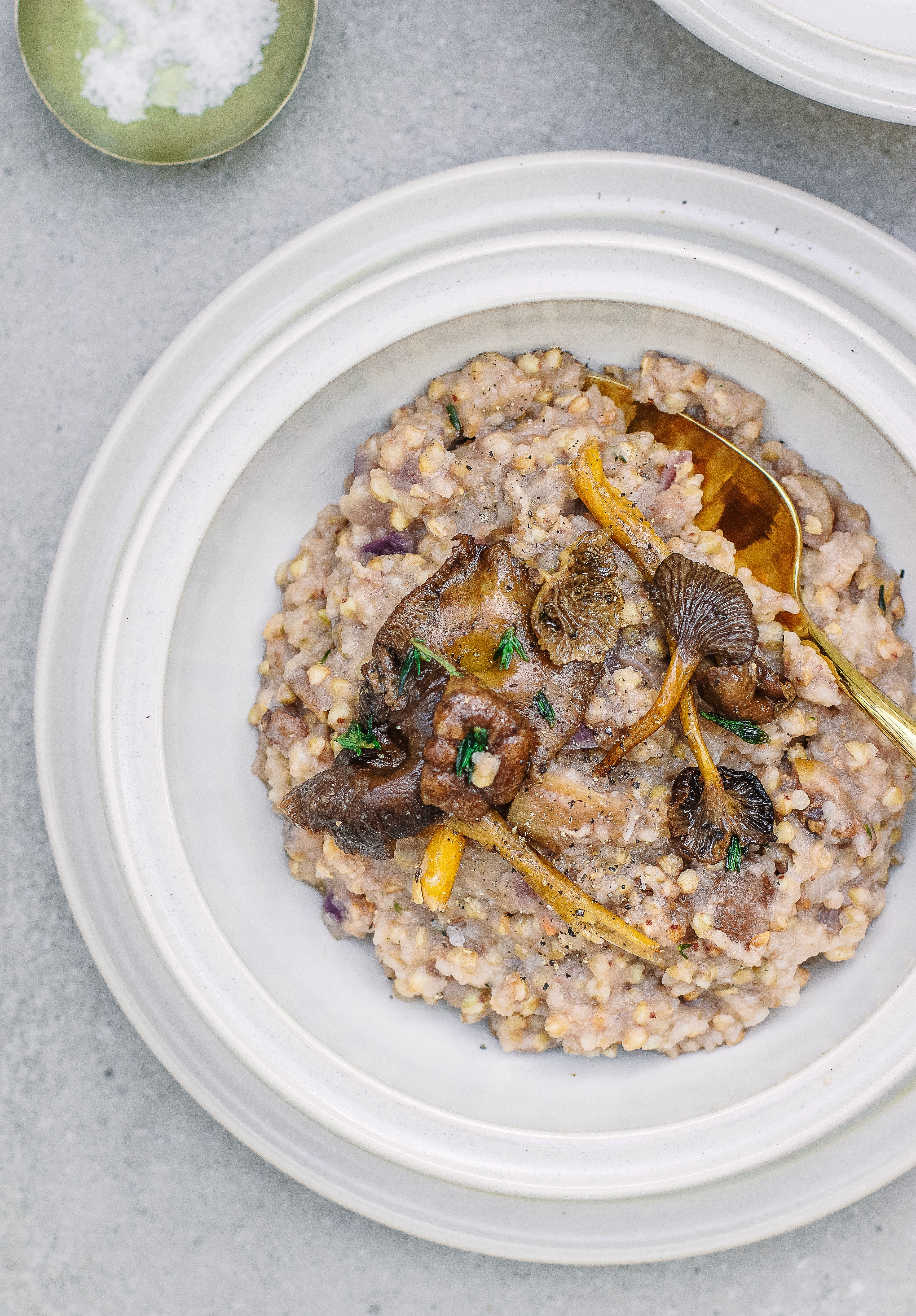 Ingredients
4 Tablespoons of Olive Oil
1 Onion, Diced
2 Cloves of Garlic, Minced
10g of Fresh Thyme
1 Cup of Buckwheat Groats (180g)
1/4 Cups of Cooked Chestnuts (150g)
4 Cups of Stock (1L)
1/2 Cup of Unsweetened Almond Milk (125ml)
100g of Wild Mushrooms (I use Chanterelle)
This is such a gorgeous main course if you're eating veggie this Christmas. The chestnuts add a lovely richness and make it extra festive. I buy the chestnuts already prepared and cooked and use pretty wild mushrooms.
Add 3 tablespoons of the olive oil to a large pan on a medium heat and add in the onion, garlic and the leaves of most of the thyme. Cook until the onion is soft and translucent.
Add the buckwheat and chestnuts to the pan and stir.
Pour in about a quarter of the stock and let everything simmer until the liquid is almost all absorbed. Then keep repeating in similar amounts until
 all of the stock is used up. When almost all of the liquid is absorbed, add in the almond milk and stir well.
While the buckwheat is cooking, add a tablespoon of olive oil to a pan on a medium heat. add the remaining thyme leavesnd mushrooms to the pan and sauté for about 3 minutes. Season with salt and pepper. Unless the mushrooms are very large there is no need to chop them.
Cook your risotto until your desired wetness and then place the mushrooms on top and serve with salt and pepper.
SaveSaveSaveSave
SaveSave