Cookie Dough Cups
Makes 5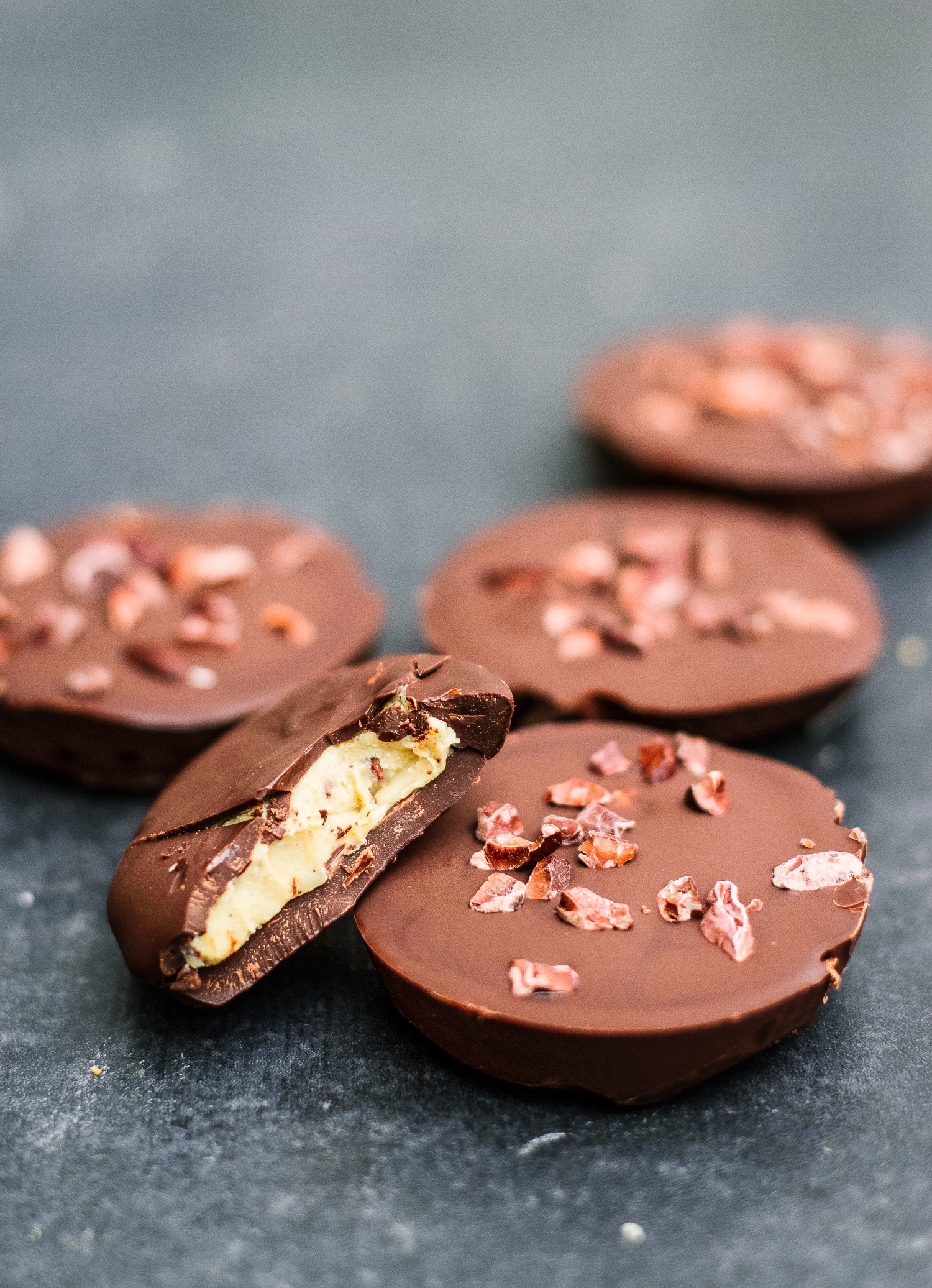 These cookie dough cups are Tom's favourite treat at the moment- I have to have mine before he gets home or he eats the whole batch. If you have the cookie dough cashew butter made already in the fridge (which I often do) then they're as simple as melting some chocolate. Otherwise, it's a great excuse to make a jar, you'll only use about a third of it which means you'll have loads left over.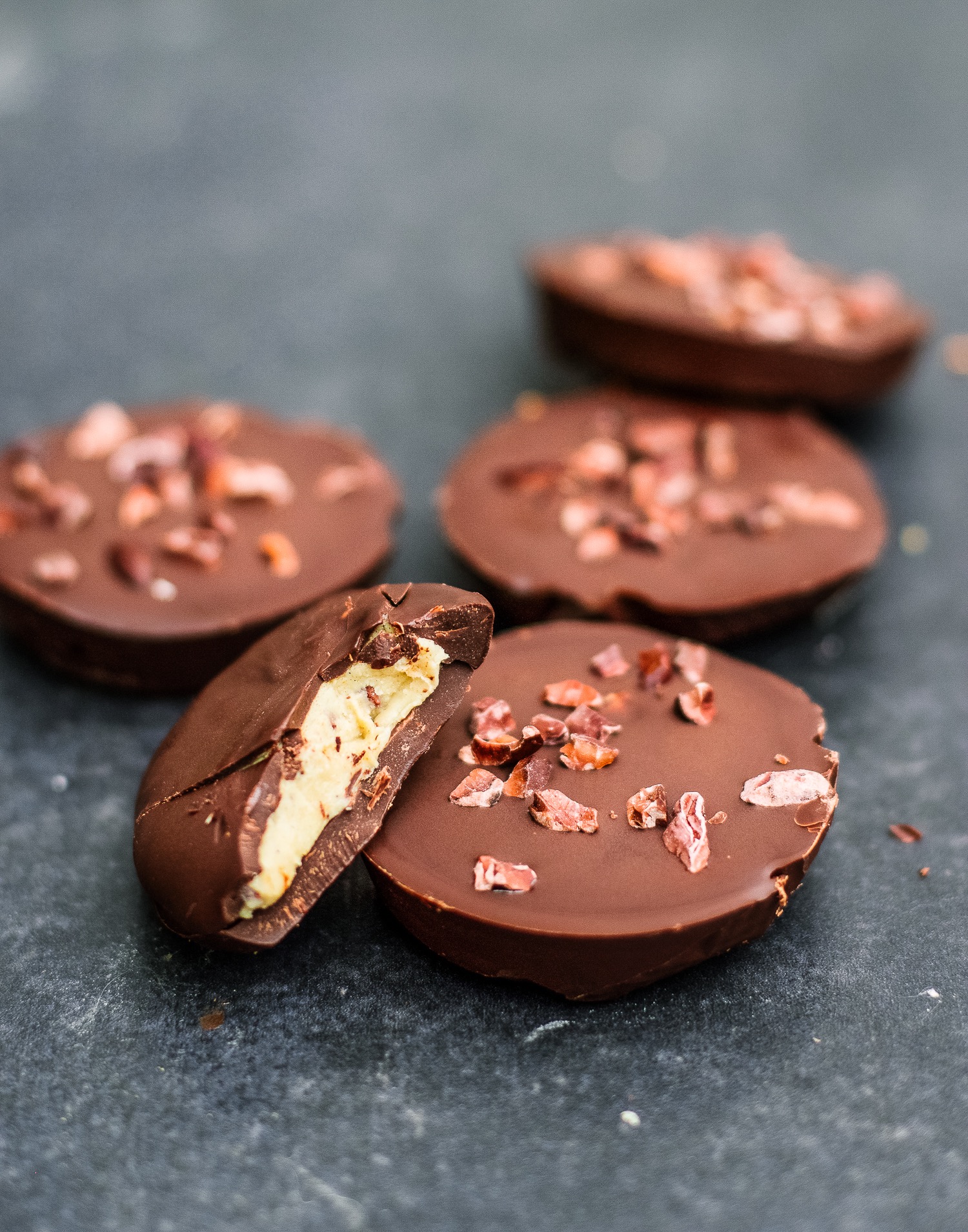 Melt the chocolate. Line five slots of a cupcake tin with baking paper and pour about a tablespoon of chocolate into each. Pop them in the freezer for about 10 minutes to set.
Add a teaspoon of cookie dough cashew butter to the centre each and press it down so the top is flat.
Cover each one with melted chocolate and then a sprinkle of cacao nibs and pop them back in the freezer until set.
Store in the fridge.
SaveSaveSaveSave
SaveSaveSaveSave