Chocolate Cashew Protein Bars
Makes 8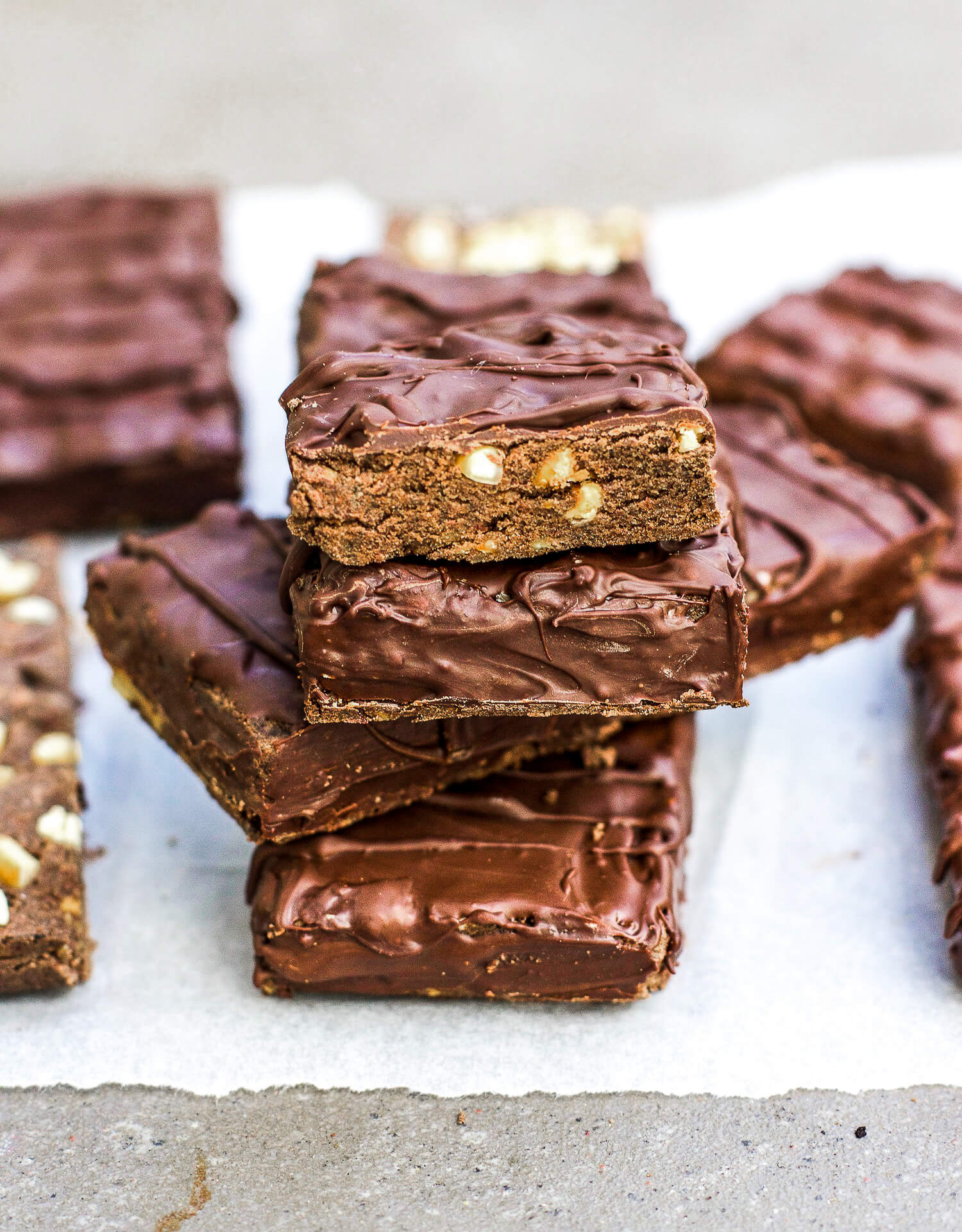 Ingredients
40g of Cashews
130g of Chocolate Protein Powder (I use Form Nutrition)
170g of Cashew Butter
100-180ml of Nut Milk
150g of Dark Chocolate
1 Teaspoon of Coconut Oil
These Chocolate Cashew Protein Bars have a rich chocolatey flavour and the crunch of roasted cashews. I only use really high quality plant based protein powders so make sure you pick one that you're happy with.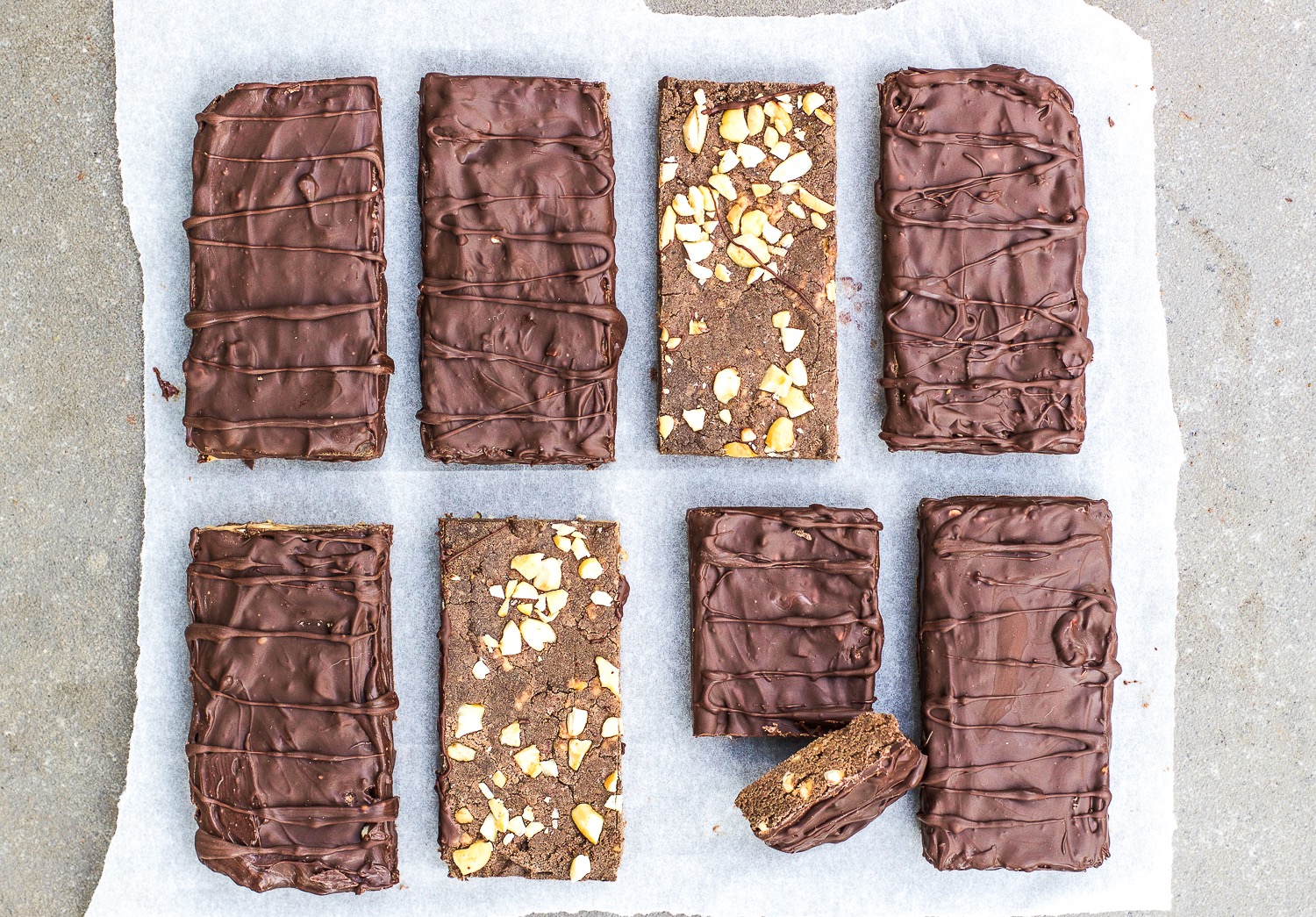 Preheat the oven to 180'C.
Add the cashews to a roasting tray and pop them in the oven at 180'C for about 8 minutes, until golden. Set them aside.
Add the protein, cashew butter and 100ml of nut milk to your food processor and blend on high until well combined. Drizzle in any extra nut milk gradually while blending, depending on the type of protein you are using you will need different amounts- you should have a crumbly paste that's kind of squishy when you squeeze it. You don't want it to be wet so add it gradually.
Line a small baking tin with parchment paper and press the mixture really firmly into it. Roughly chop the cashews and sprinkle them evenly on top. Use your palm and the back of a spoon to really, really press them in so that the top is as smooth as possible for the chocolate layer.
Pop the tray in the freezer for an hour.
Slowly melt the chocolate and coconut oil and whisk together until smooth. Take the tray out of the freezer and slice into bars. Dip each one in the dark chocolate to coat and then pop them in the fridge to set.
SaveSaveSaveSave
SaveSave
SaveSave