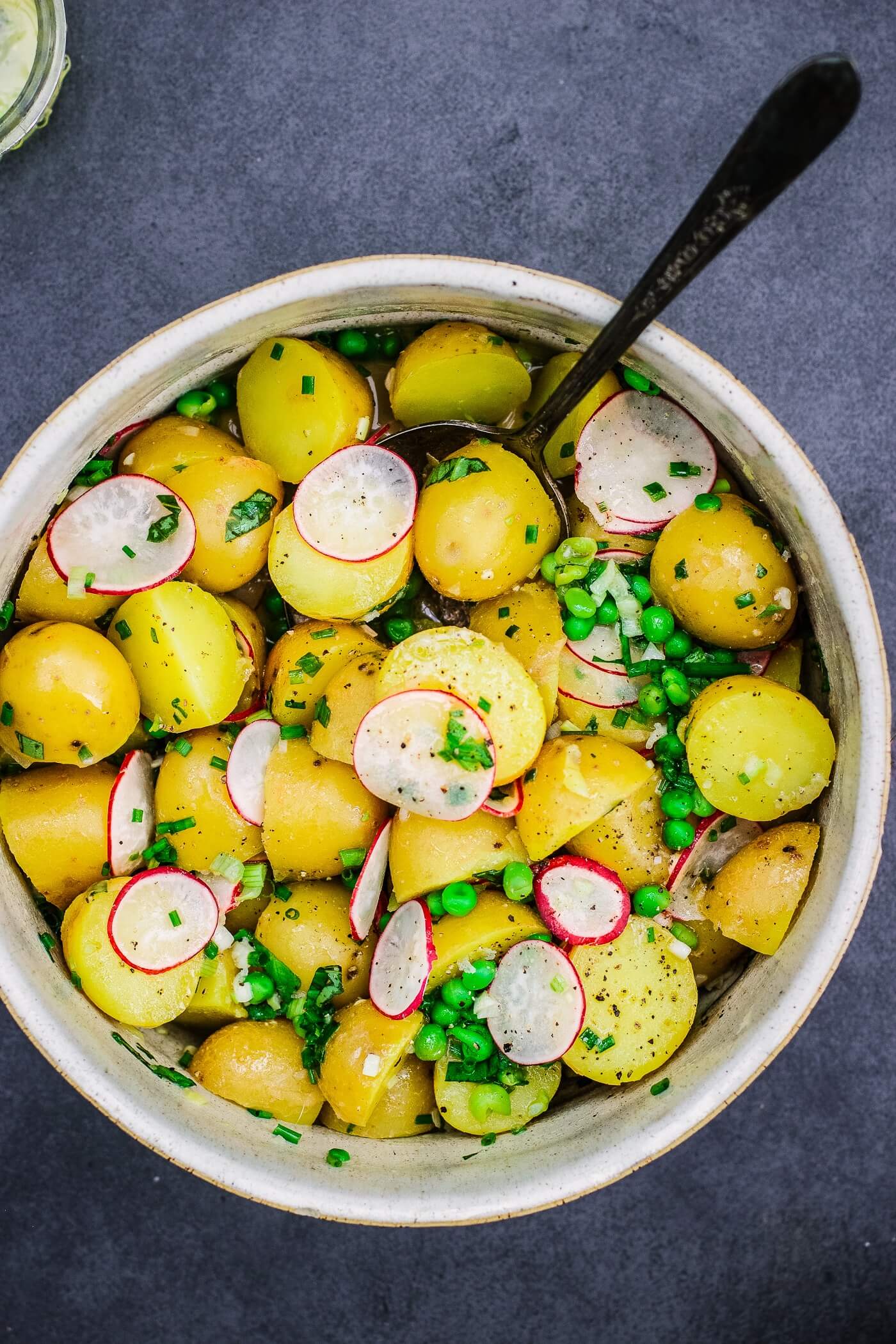 Ingredients
750g of New Potatoes
75g of Peas, Fresh or Frozen
4 Radishes
Handful of Fresh Chives
Small Handful of Basil
For the Dressing:
3 Tablespoons of Olive Oil
3 Tablespoons of Lemon Juice
3 Tablespoons of Apple Cider Vinegar
1 Teaspoon of Dijon Mustard
1 Shallot or 3 Spring Onions, Very Finely Diced
Sea Salt & Pepper
This is my dream potato salad- lemony, with perfectly soft potatoes, fresh herbs and a little bite form the radishes. It's so easy and is perfect for picnics, parties or just a side dish for a summery dinner. The vinaigrette is heaven and the peas and radishes add gorgeous colour and texture.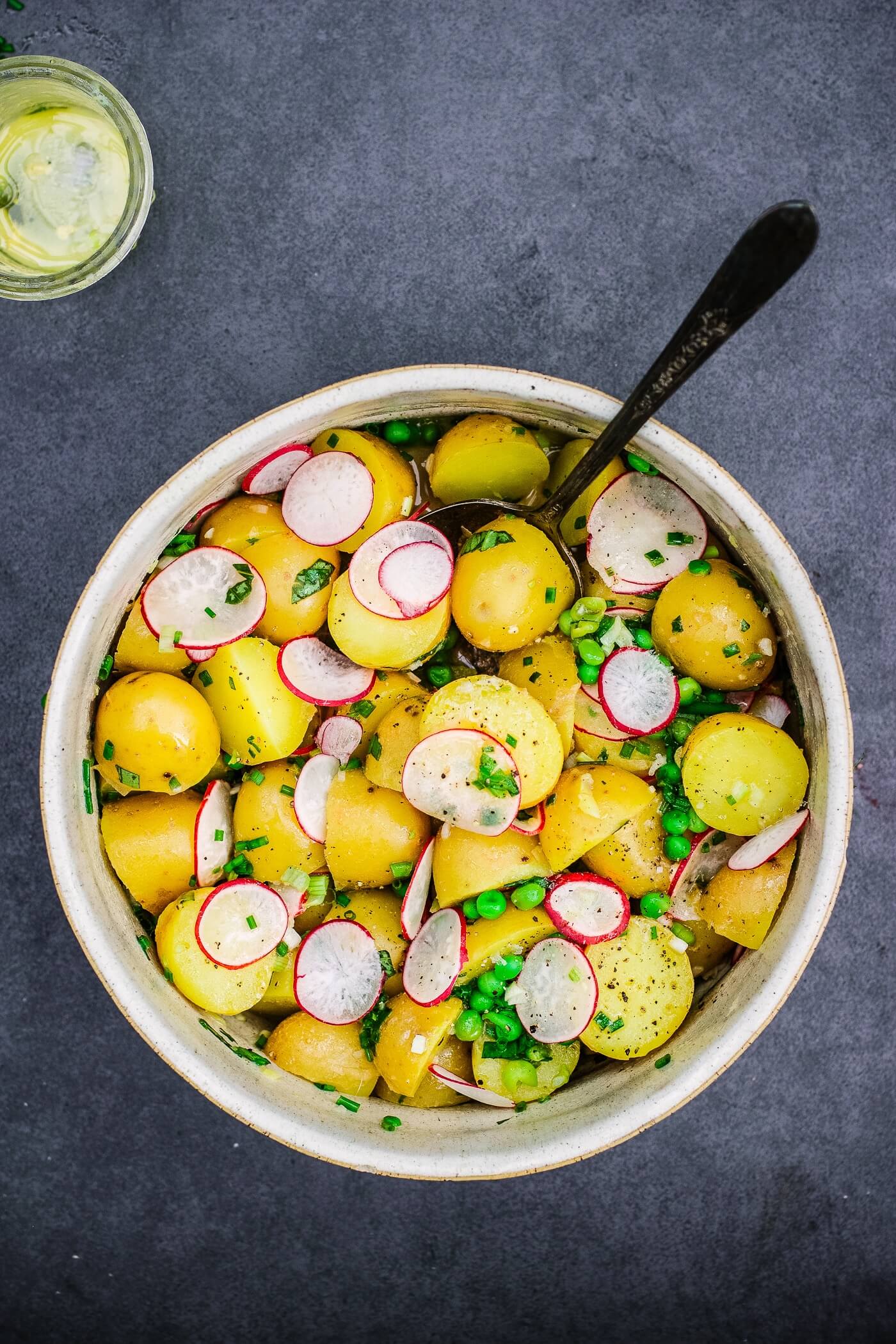 Add the potatoes to a pot of boiling water and boil for about 15 minutes, until tender. If using frozen peas, add these in for the last 45 seconds. Drain them and set them aside to cool.
Finely chop the herbs and use a mandolin to grate the radish into super thin discs. Add them to a large bowl.
Whisk together all of the dressing ingredients. Taste, and season with sea salt and pepper.
When the potatoes are cool, chop any big ones and then add them all to the bowl.
Pour over the dressing and toss well.
SaveSave