Beetroot Fritters
Makes 6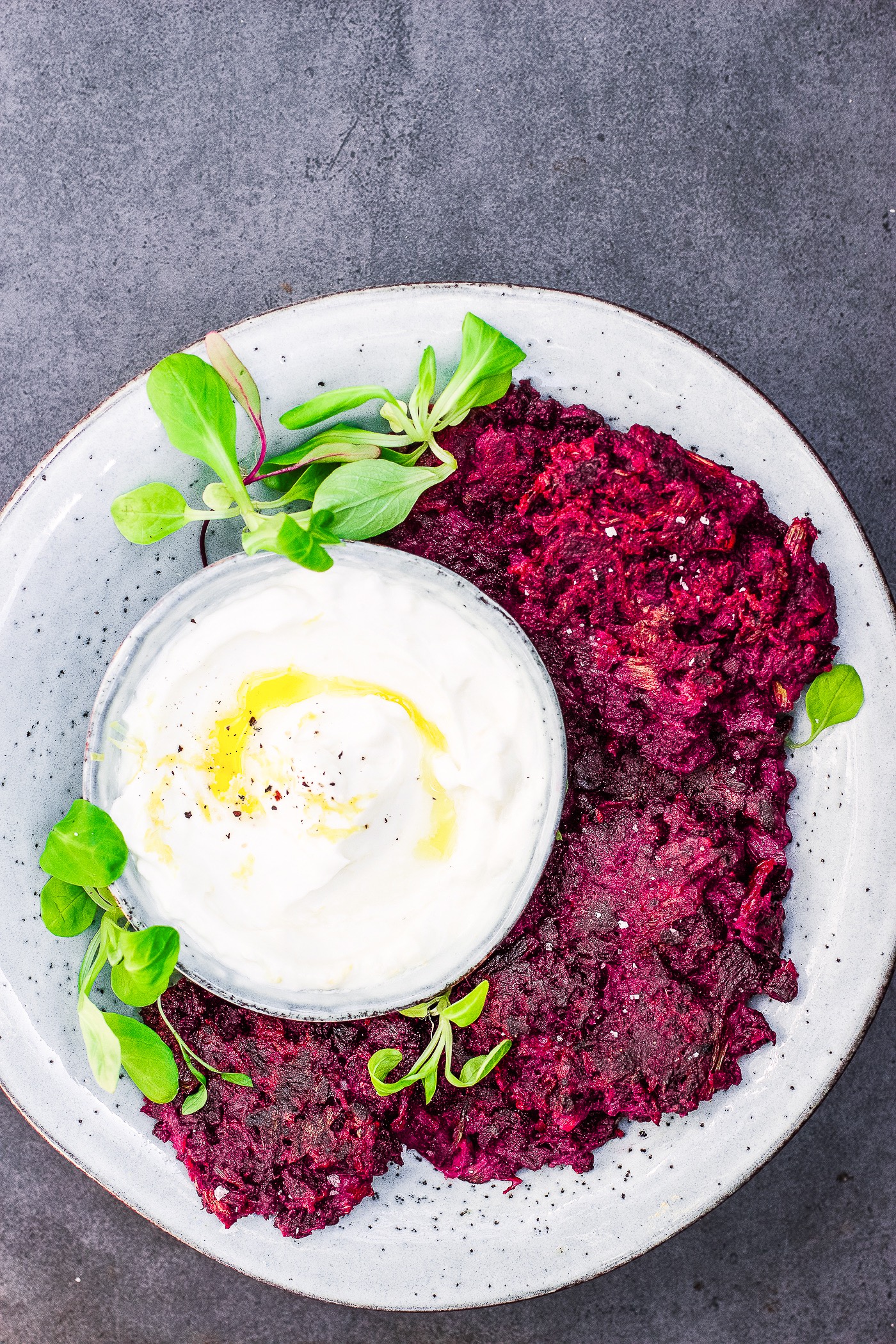 Ingredients
3 Raw Beetroots, Peeled
1/4 Cup (30g) of Chickpea/Gram Flour
1/2 Teaspoon of Cumin
90ml of Water
3 Spring Onions
2 Tablespoons of Olive Oil
For the Yoghurt:
3/4 Cup of Coconut Yoghurt or Greek Yoghurt (180g)
2 Tablespoons of Olive Oil
Juice and Zest of 1 Lemon
2 Cloves of Garlic, Minced
Sea Salt & Pepper
These beetroot fritters are so quick and such a crowd pleaser. They work for breakfast, lunch or dinner and with loads of different sauce or dips. This lemon yoghurt is my go-to every Summer- you can dollop or drizzle it on top of the fritters before serving or have it as a dip.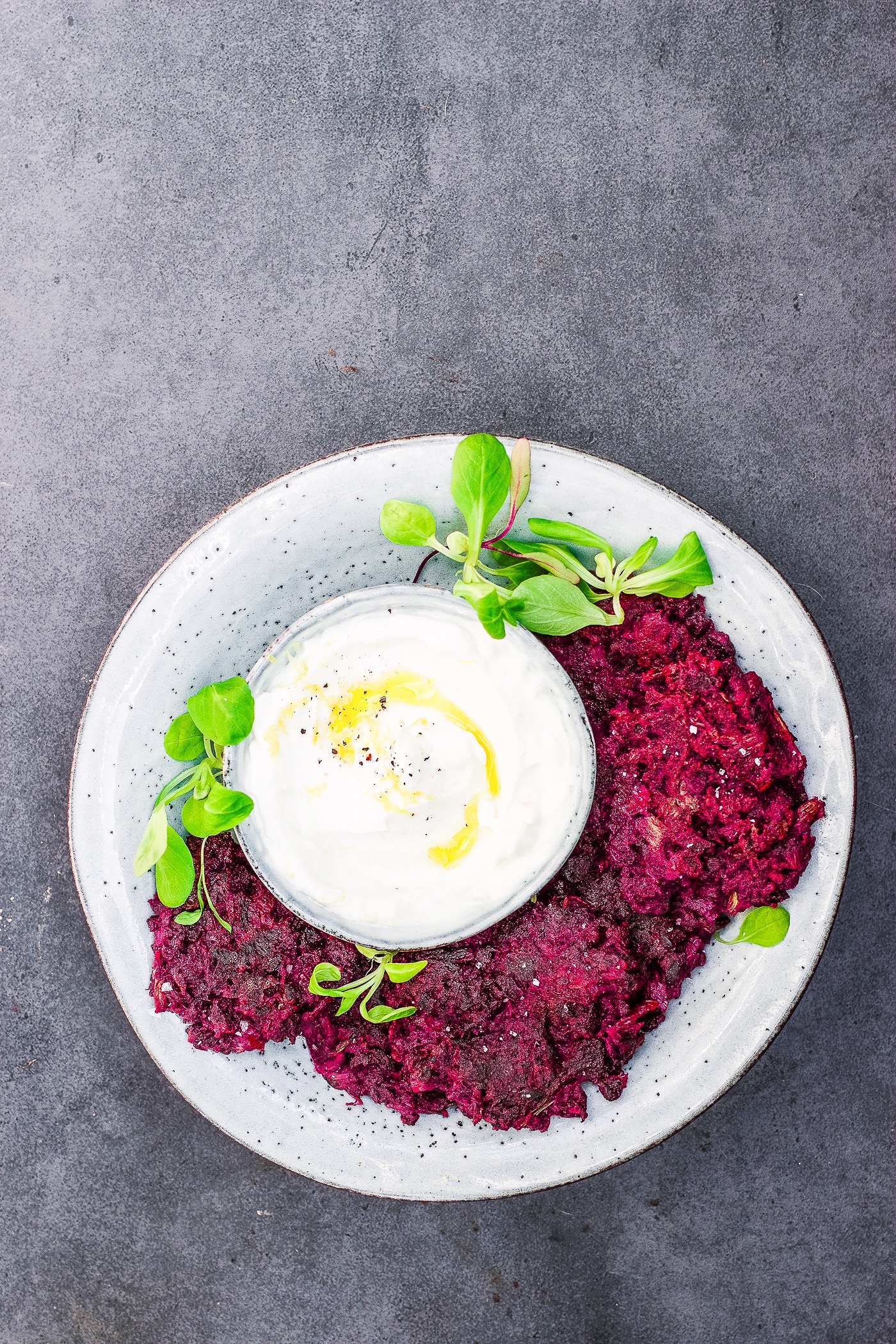 Pulse or grate the beetroot in your food processor until finely chopped.
In a large bowl, mix together the chickpea flour, cumin and a pinch of sea salt. Then whisk in the water.
Slice the spring onion and add it to the bowl along with the beetroot. Mix well.
In a medium bowl, mix together all of the yoghurt ingredients and set it aside.
Heat some olive oil in a non stick pan on medium high heat. When it's hot, slowly add spoonfuls of the mixture to the pan. Use the spoon to shape them as they hit the pan.
Cook for about 3 minutes each side, until crisp.
Serve hot with the cooling yoghurt as a dip or drizzle.
SaveSaveSaveSave
SaveSave