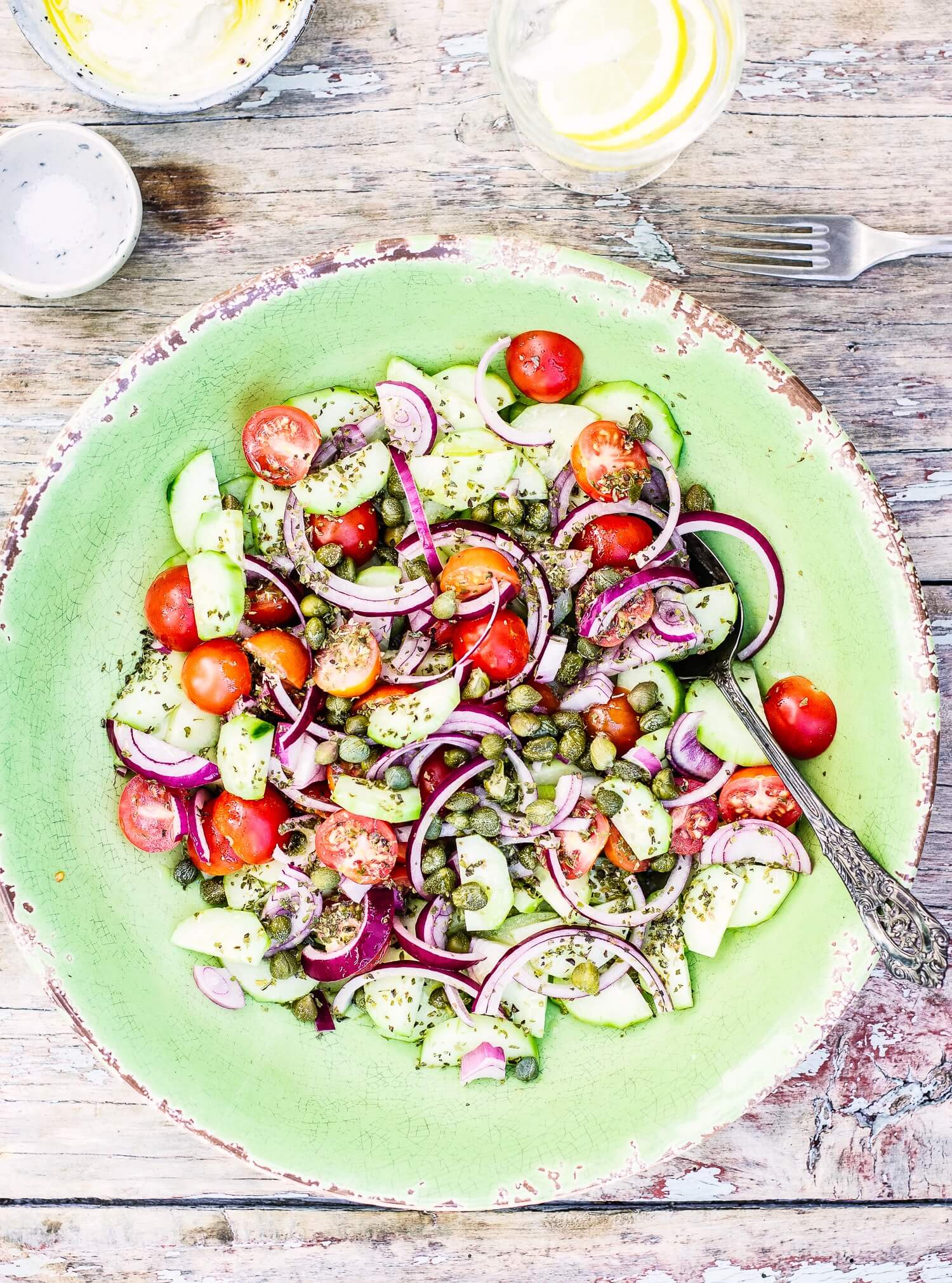 Ingredients
1 Large Cucumber
200g of Cherry Tomatoes or 2 Tomatoes
1 Large Red Onion
1 Tablespoon of Oregano
3 Tablespoons of Olive Oil
3 Tablespoons of Red Wine Vinegar
3 Tablespoons of Capers
Optional: Olives
A good Greek salad is one of my favourite tastes in the world. It used to remind me of holidays as a kid and now it tastes like my honeymoon. In Greece, they vary a little- sometimes they have peppers,  sometimes they have olives, but the ones I like best always have beautiful capers on top. If you want to add feta absolutely do, but since I've stopped eating dairy I leave it out and I hardly miss it at all.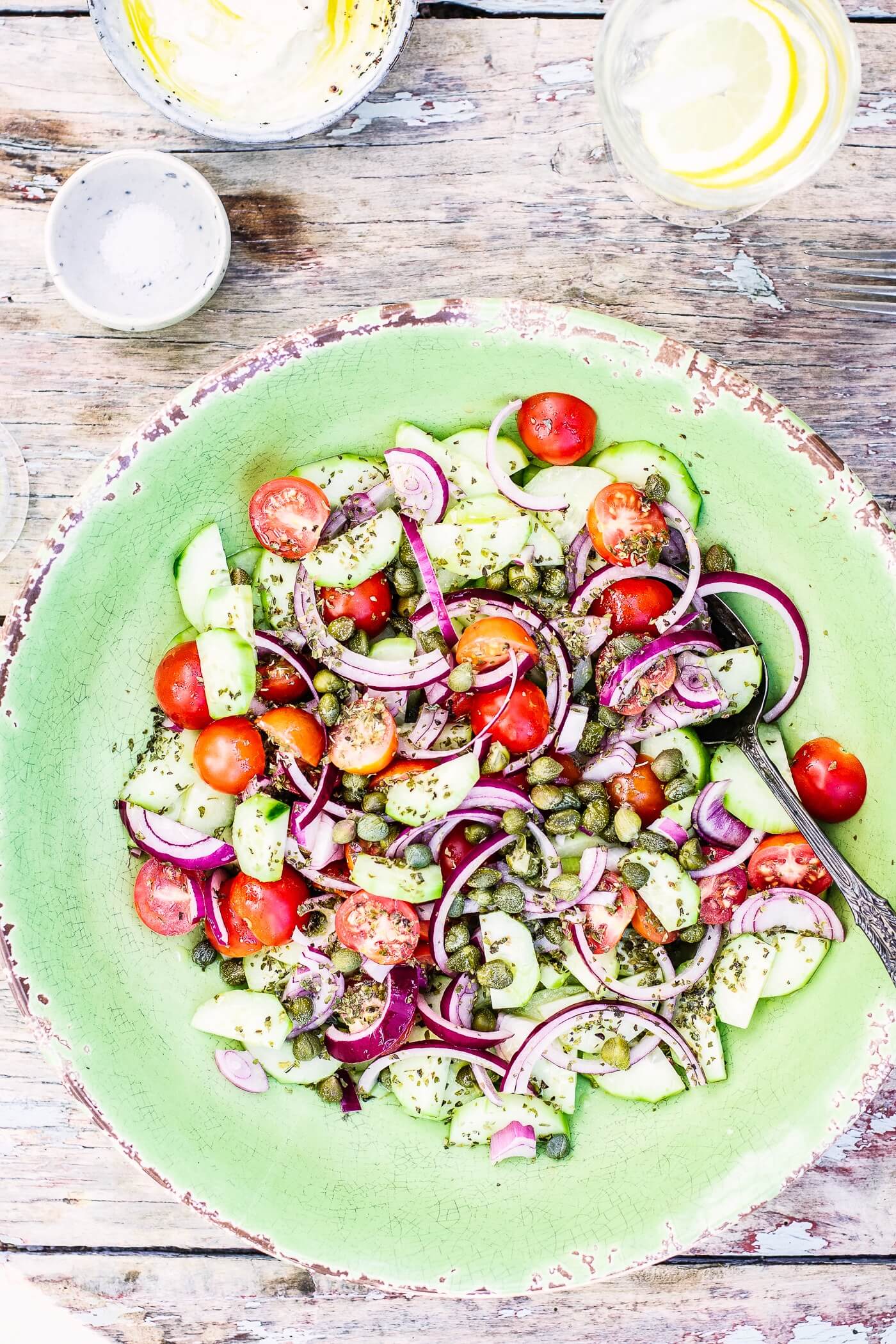 Peel the cucumber and cut it in half lengthways, then slice it into half discs. Add it to a large bowl.
Slice the cherry tomatoes in half and add them in too. Slice the onion into half rings and pile them on top.
 Sprinkle the oregano evenly all over. Then drizzle over the olive oil and vinegar.
Pile the capers on top and serve.