Summer Butter Beans
Serves 4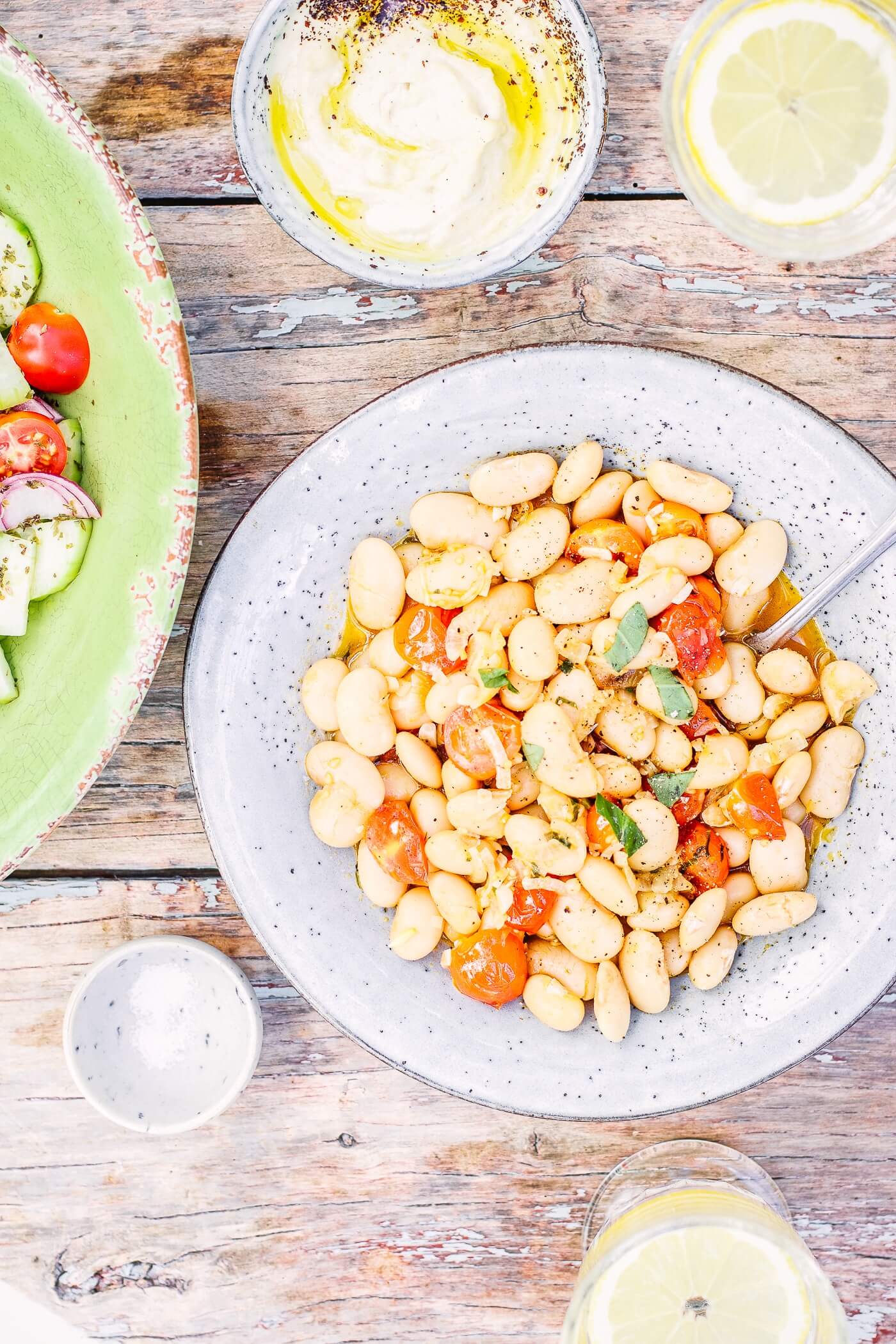 Ingredients
3 Tablespoons of Olive Oil
3 Cloves of Garlic, Minced
2 Shallots, Diced
Large Handful of Fresh Basil
200g of Cherry Tomatoes, Halved
1/2 Cup of Stock (125ml)
1 Tin of Butter Beans (240g Drained Weight) or Cooked Butter Beans
Sea Salt & Pepper
These summer butter beans are such a gorgeous warm addition to a table full of salads. They have so much flavour and the sauce is perfect for dipping some sourdough in. They taste great reheated the next day or turn leftovers into a salad.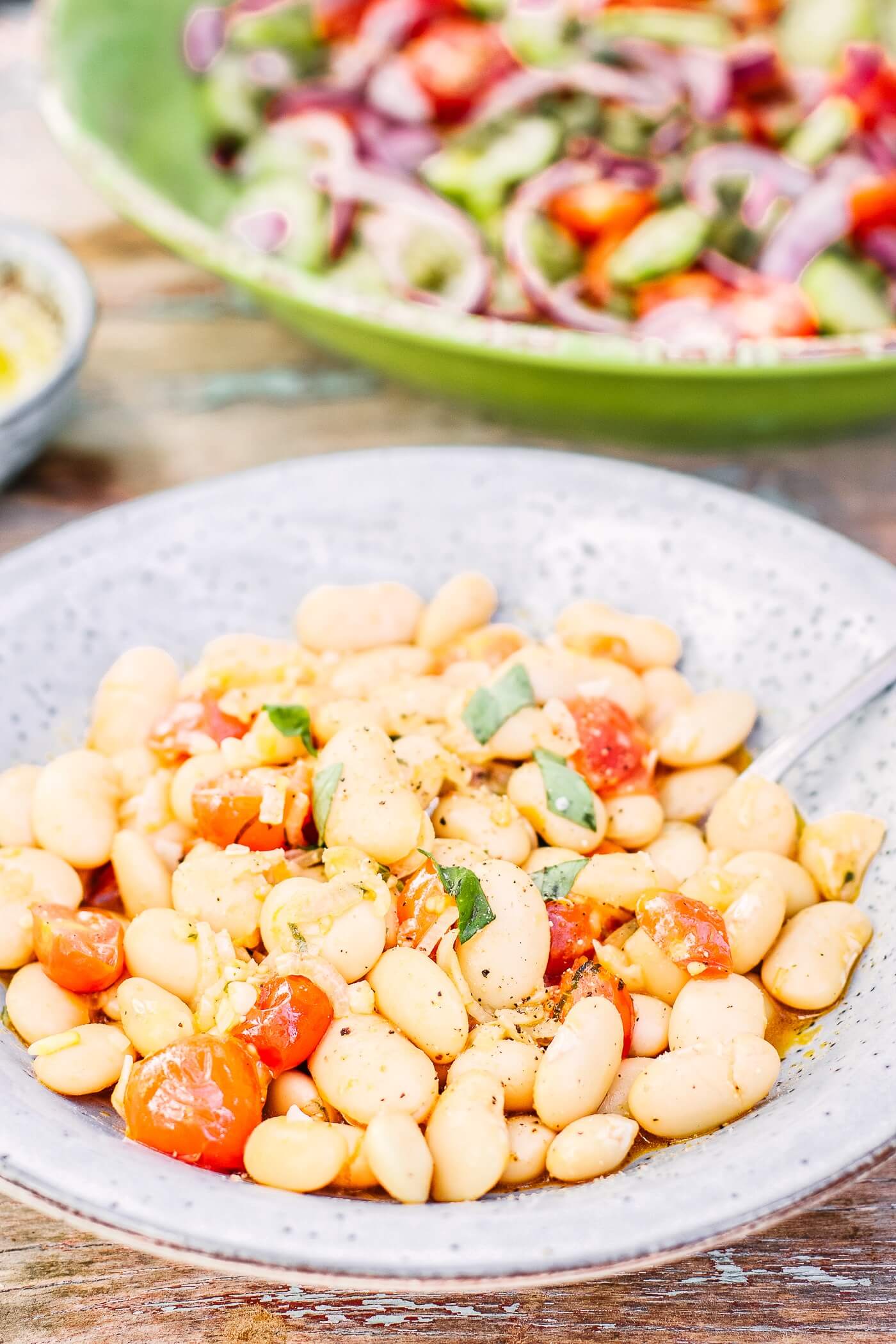 Drain and rinse the beans and set them aside.
Add the olive oil to a pan on medium heat. Add in the garlic and shallots and cook for about 2 minutesuntil starting to soften.
Finely chop the basil and add it to the pan with the tomatoes. Cook for a few minutes, stirring often, just until the tomatoes are starting to soften.
Pour in the stock and let it all simmer for 3-4 minutes.
Add the butter beans. Cook for a few minutes until heated through. Season well with salt and pepper and serve with some more fresh basil sprinkled on top.
SaveSave