Smoky Chickpea Aubergines
Serves 4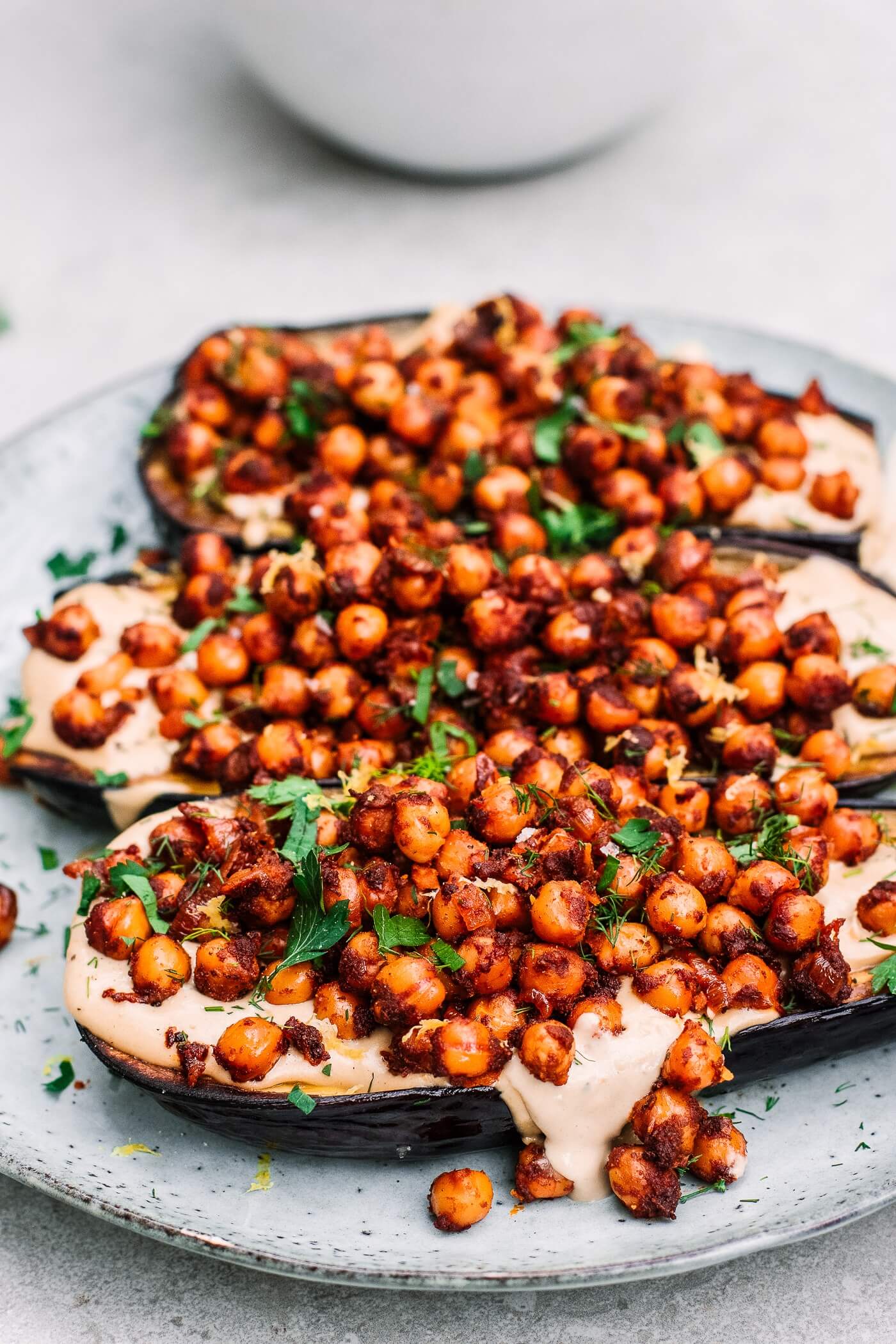 Ingredients
2 Aubergines
4 Cloves of Garlic
1 White Onion or 2 Shallots
2 Teaspoons of Smoked Paprika
1 Teaspoon of Cumin
4 Tablespoons of Olive Oil
2 Tablespoons of Tomato Purée
1 x 400g Tin of Chickpeas
Fresh Dill & Coriander
For the Sauce:
3 Tablespoons of Tahini
Zest of Juice of 1/2 Lemon
75ml of Water
Sea Salt & Pepper
If anyone ever tells you that vegetable mains aren't as good, make them this Smoky Chickpea & Aubergine dish. It has so much flavour with very little effort and it goes with anything. Leftovers are delicious hot or cold and it's heaven with some greek salad and hummus.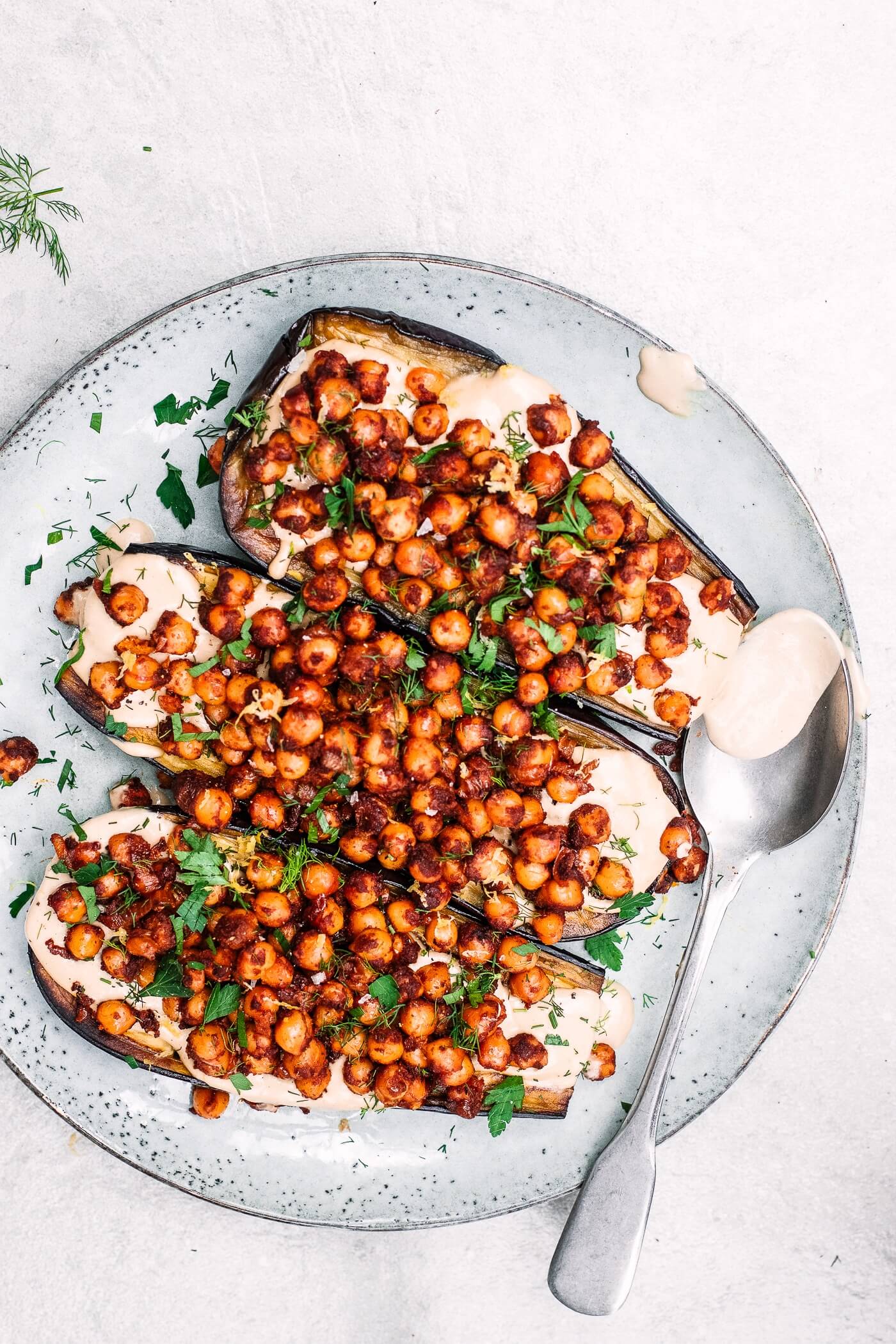 Preheat the oven to 200'C.
Slice the aubergines in half lengthways and drizzle olive oil over them, use your hands to coat them evenly. Place them on a roasting tray skin side up. Add two of the garlic cloves, still in their skin. Season with salt and pepper and roast for about 20 minutes until the aubergine skins are starting to char.
Mince the rest of the garlic and dice the onion. Add 2 tablespoons of olive oil to a large pan on medium heat. Add in the spices and let them sizzle for a minute. Add in the onions and cook for a few minutes until starting to soften. Then add in the garlic and toss well.
Drain and rinse the chickpeas. stir the tomato puree into the pan and then add the chickpeas.Cook, tossing often, for about 5 minutes.
Flip the aubergines and remove the garlic and set it aside. Cook the aubergines for another 10 minutes or so, until completely tender.
While they're cooking, squeeze the garlic from its skin and add it to a bowl with the tahini, lemon zest and juice and water. Mix well until smooth and season with salt and pepper.
Score the aubergine flesh and serve them with the sauce generously poured over them and the chickpeas piled on top. Garnish with chopped dill and coriander.