Sourdough Stuffing
Serves 8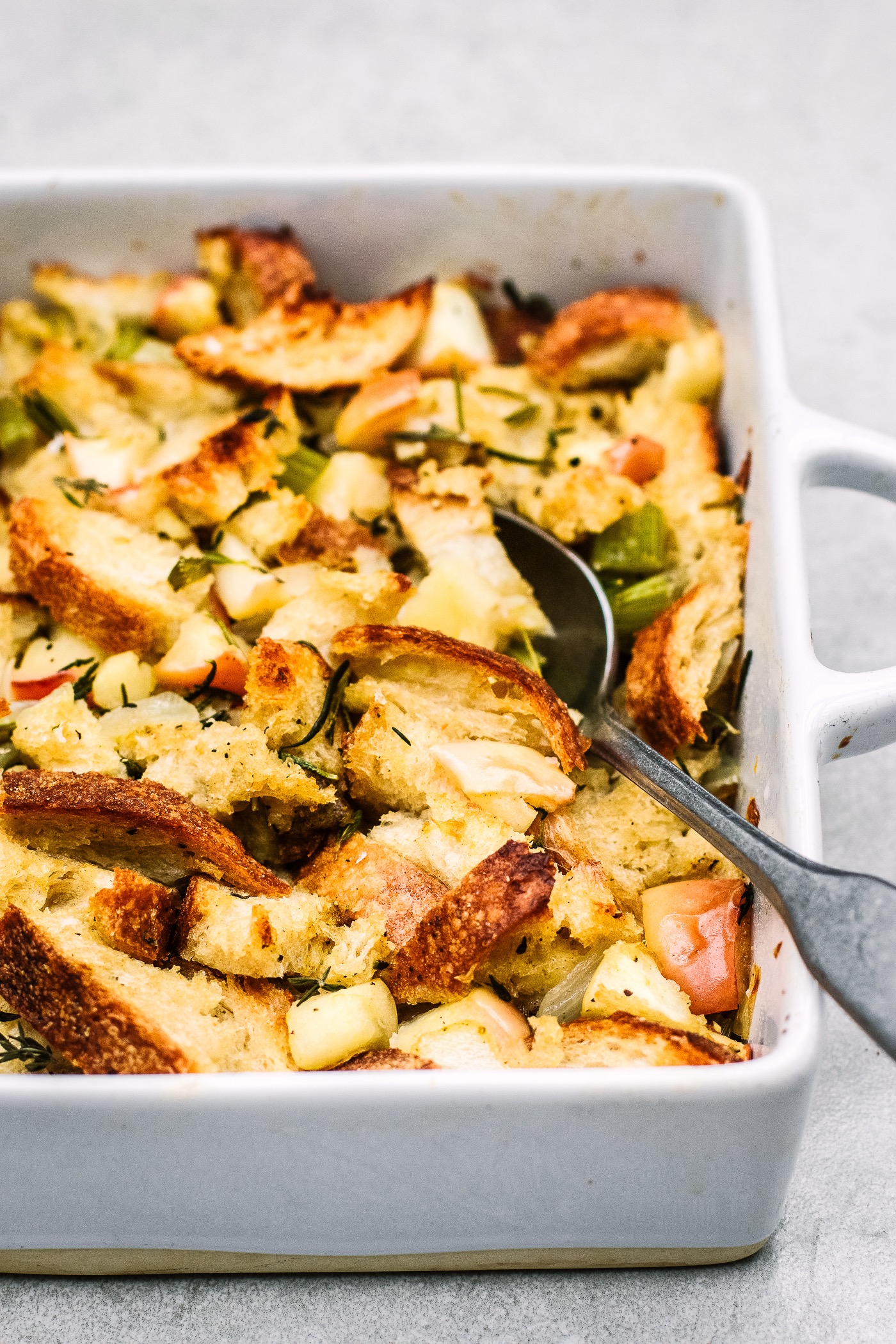 Ingredients
3 Tablespoons of Olive Oil
1 White Onion
3 Stalks of Celery
Handful of Fresh Thyme
Handful of Fresh Rosemary
2 Apples
3 Cloves Garlic
400ml of Stock
1 Loaf of Stale Sourdough
Sea Salt & Pepper
This is the most amazing stuffing. I tear the bread rather than grinding it to a crumb and it makes pillowy bites that will convert you forever. The sourdough flavour really comes out and it's complimented perfectly by the festive herbs. It's amazing will all the trimmings, especially my Vegan Gravy.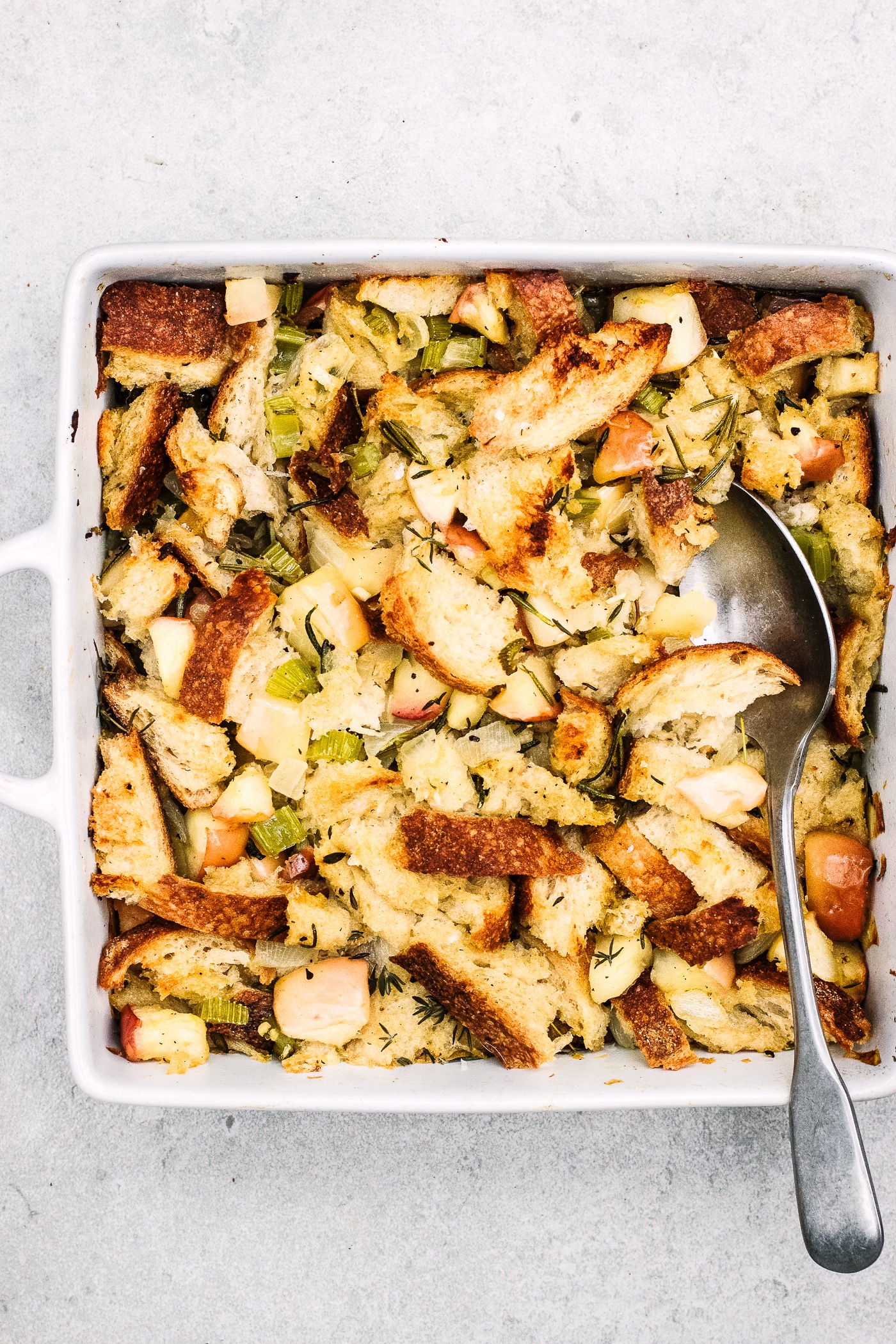 Preheat oven to 180'C.
Dice the onion and celery and mince the garlic. Chop the apps into small cubes.
Add the olive oil to a large pan on medium heat. Add the onions and celery and cook for about five minutes until starting to soften.
Finely chop most of the herbs and add them to the pan with the garlic and apples.
Season generously with salt and pepper and cook for another few minutes.
Pour in the stock and let it simmer gently.
Tear the bread into bite size pieces and add it to your casserole dish. Pile on enough to fill the dish. Sprinkle over the rest of the herbs.
Pour the stock mixture from the pan over the bread. Mix well and bake uncovered at 180'C for about 45-50 minutes.