Morning After Home Fries
Serves 4-6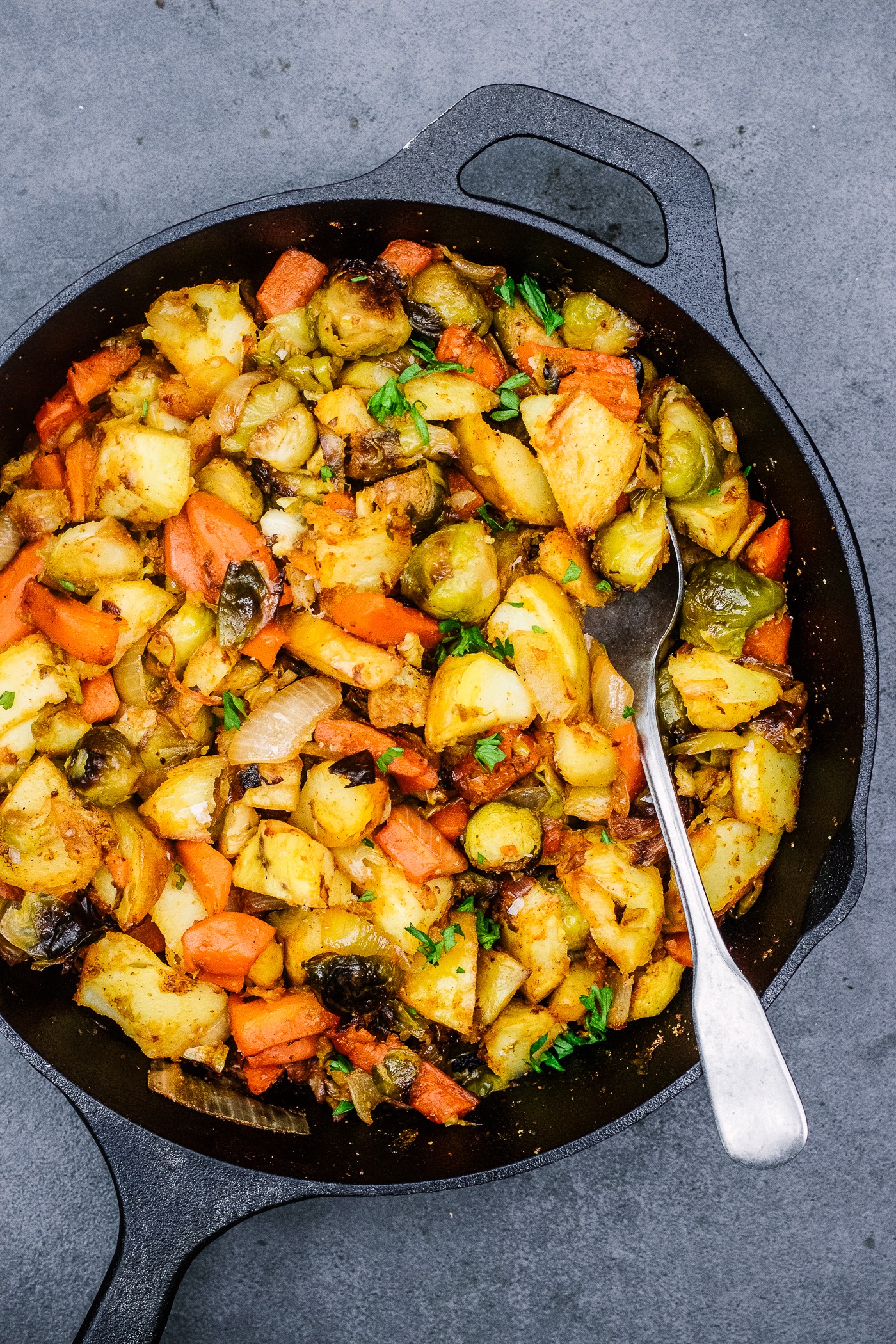 Ingredients
1 White Onion
2 Tablespoons of Olive Oil
300g of Leftover Roast Potatoes
200g of Leftover Brussel Sprouts
200g of Leftover Carrots
1 Teaspoon of Garlic Powder
1 Teaspoon of Smoked Paprika
Sea Salt & Pepper
If you've ever had breakfast in an American diner you'll know that home fries are pretty hard to beat. These ones use up any leftover veg from Christmas dinner and are ready in under 10 minutes. Don't get hung up on how much of each vegetable, the below is just a guide, use whatever you have left over.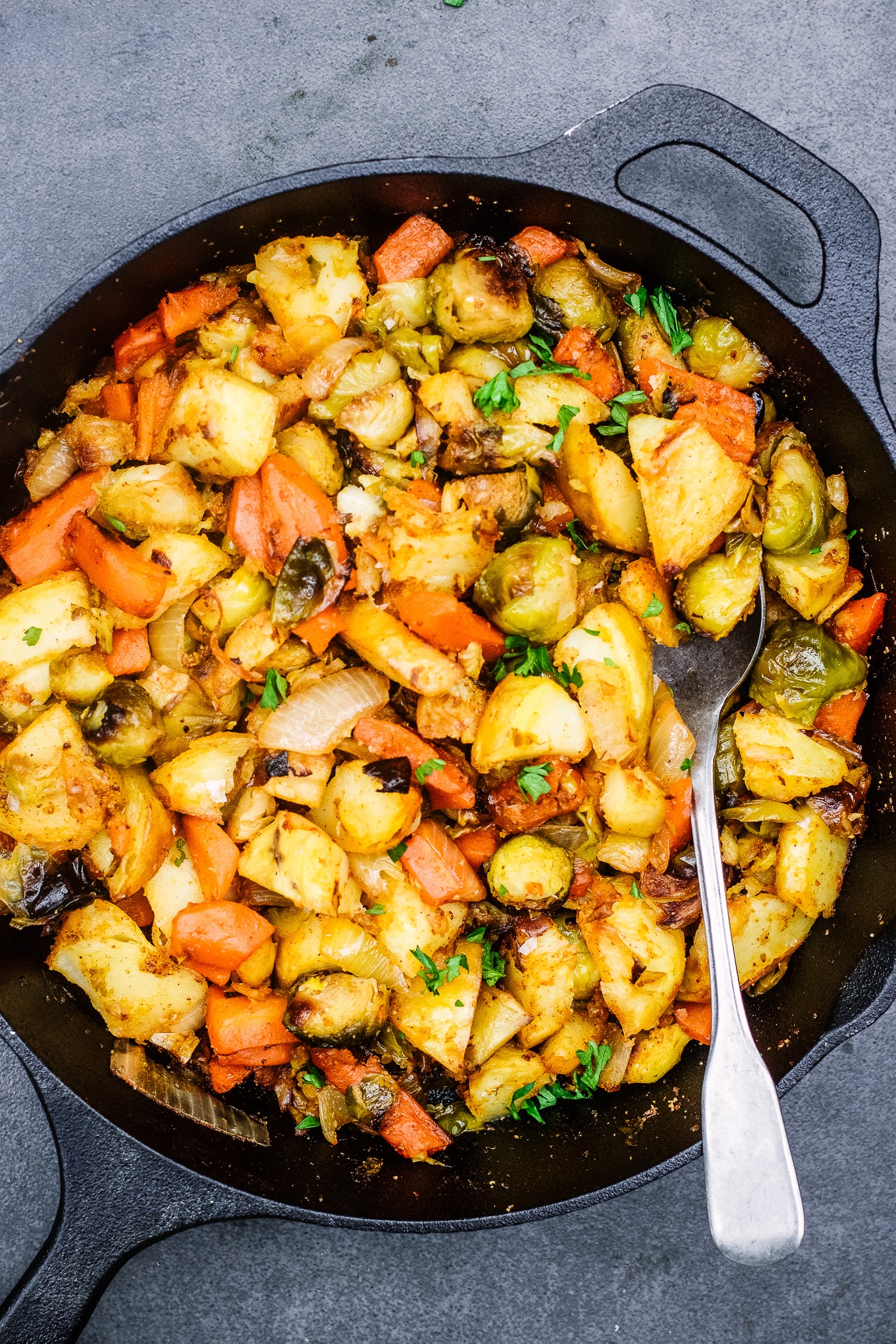 Slice the onion. Add the olive oil to a large pan on medium heat. Add the onions and cook for a few minutes until starting to soften.
While they're cooking, roughly chop all of the veg into chunks- I do this really roughly, with pieces of all different sizes.
Add the garlic powder and paprika to the pan with the onions and toss well.
Add all of the veg and toss.  Cook for about 5 minutes, stirring often, until heated through and starting to crisp.
Season with salt and pepper and serve.