Charred Broccoli w/ Tahini & Garlic
Serves 4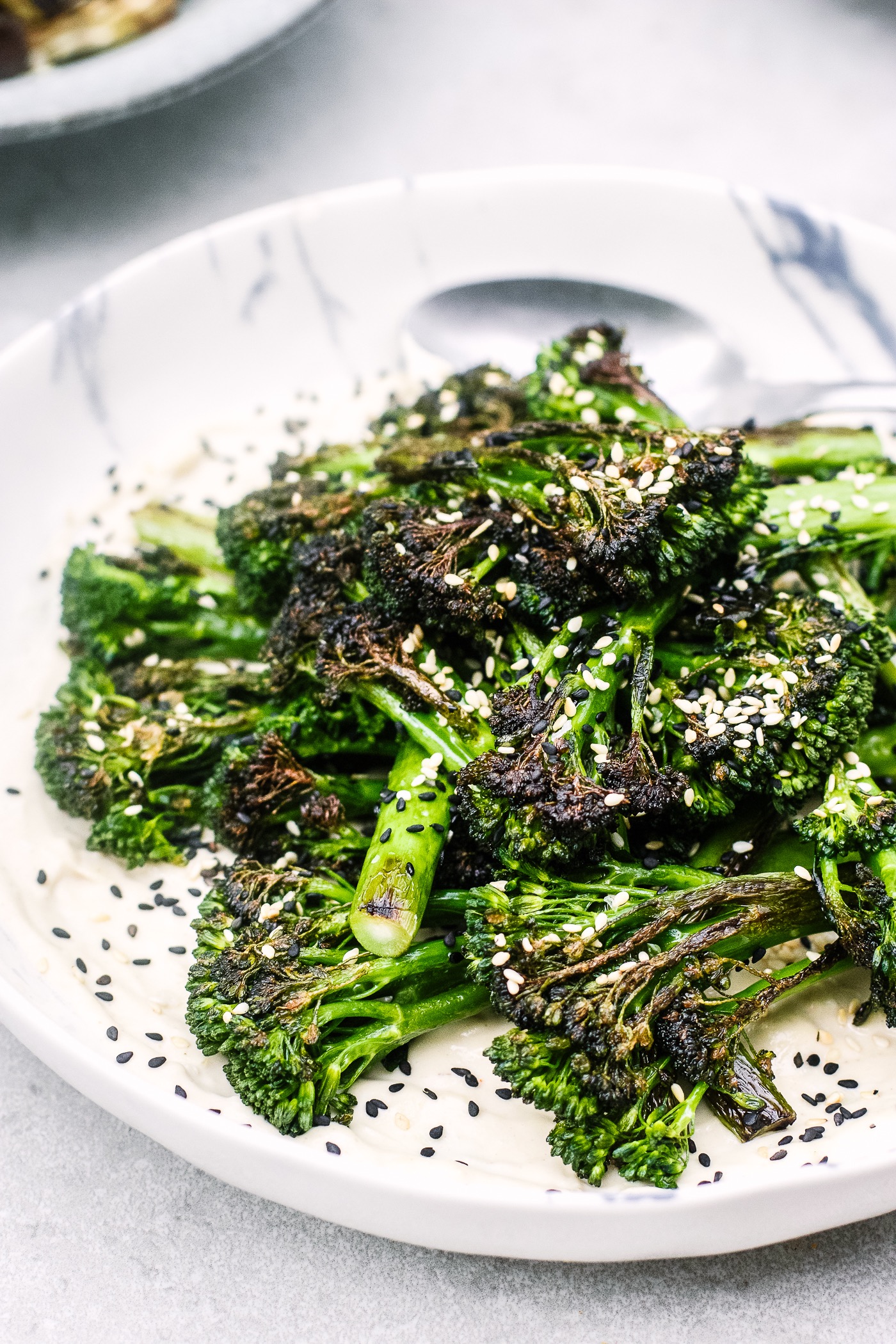 Ingredients
2 Tablespoons of Olive Oil
300g of Tenderstem Broccoli
1 Clove of Garlic, Minced
2 Tablespoons of Runny Tahini
1 Tablespoon of Fresh Lemon Juice
3 Tablespoons of Water
Sea Salt & Pepper
1 Tablespoon of Sesame Seeds
This is my favourite thing at the moment. I'm guessing I make it about twice a week, it's just so good and so easy. The hot, crispy broccoli is insane with the creamy tahini, prepare to lick the plate clean.  
Add the olive oil to a large frying pan on medium high heat and swirl it around. Trim the ends off the broccoli and then add it to the pan. Arrange it so that there is no overlapping.
Cook for a few minutes each side, until charred and crisp- don't flip it until it is.
While the broccoli is cooking, use a fork to whisk together the tahini, lemon juice and minced garlic (it will be quite stiff). Add the water and keep whisking until it's smooth and creamy.
In another pan, toast the sesame seeds.
Swirl the tahini sauce around the bottom of a bowl or plate. Pile the hot, crispy broccoli on top of the sauce, season with salt and pepper and sprinkle with toasted sesame seeds.