Loaded Guacamole
Serves 6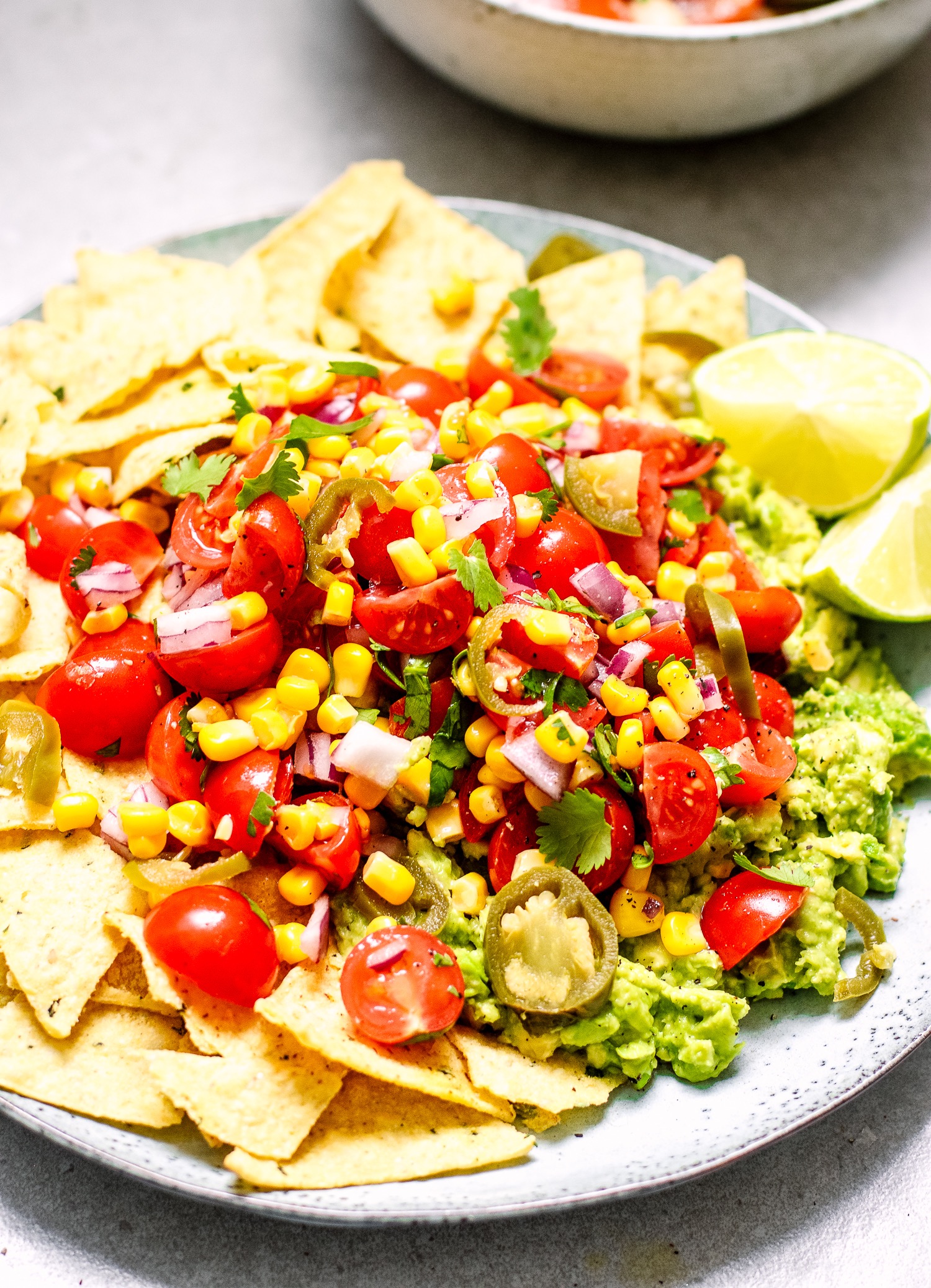 Ingredients
2 Cloves of Garlic
3 Ripe Avocados
2 Limes
200g of Cherry Tomatoes
1 Red Onion
100g of Sweetcorn
10g of Coriander
150g of Corn Tortilla Chips
Jalapeños
This is a great one for when you're having friends over- everybody loves guacamole and you can leave it out for sharing.
Finely mince the garlic and add it to a medium bowl. Scoop the avocado into the bowl.
Add the juice of 1 lime and a generous sprinkling of salt and pepper. Mash it all together with a fork.
Quarter the cherry tomatoes and add them to another bowl. Dice the onion and add it in. Drain and rinse the sweetcorn and add it in too.
Finely chop the coriander and add it to the bowl with the tomatoes and sweetcorn. Squeeze over the juice of a lime and season with salt and pepper. Toss well.
Just before serving, scatter the tortilla chips on to a large plate. Pile on the guacamole, followed by the tomato and corn salsa.
Sprinkle over some jalapenos and a little more coriander and serve with extra chips on the side.