Simple Summer Pasta Salad
Serves 6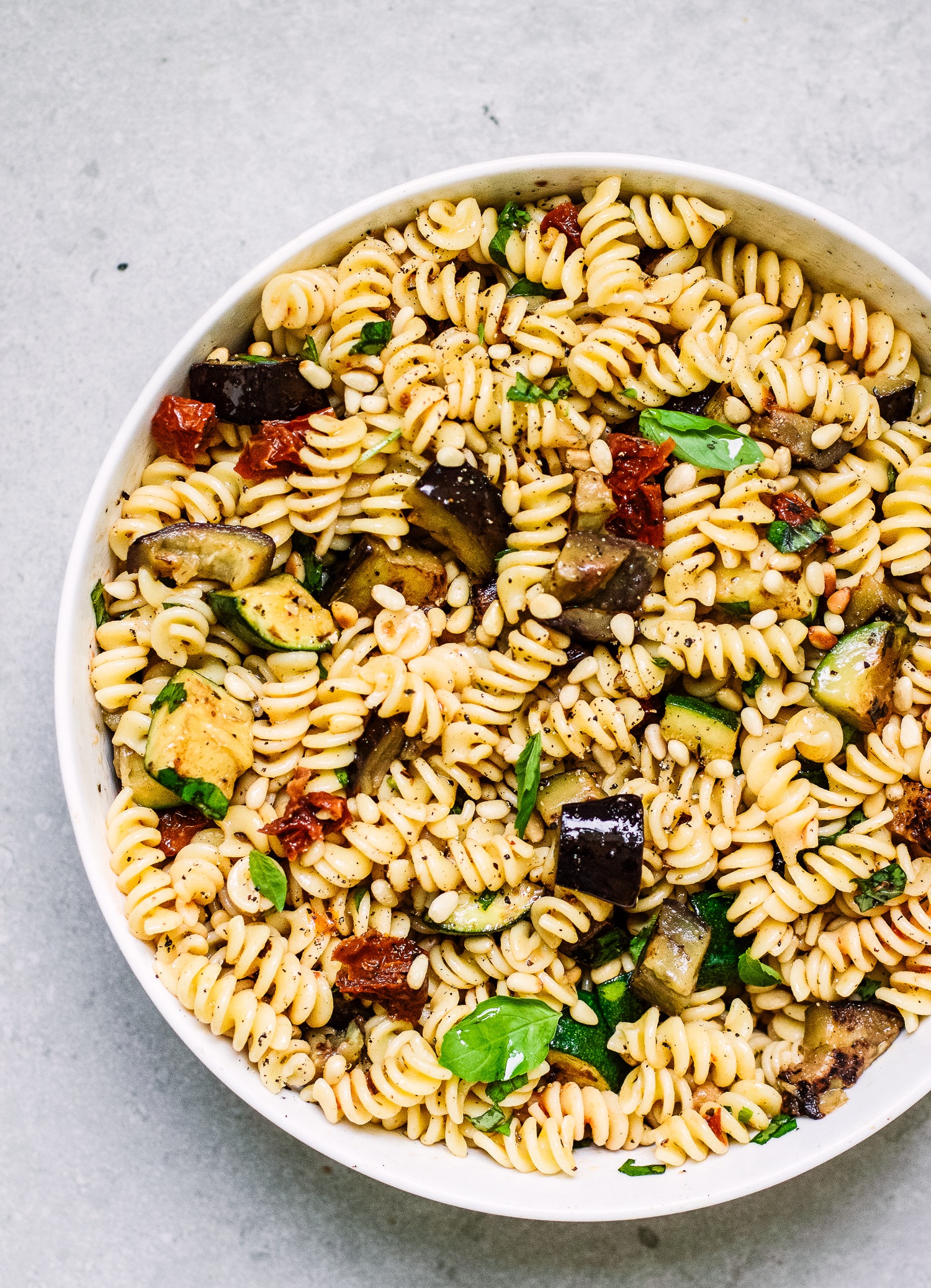 Ingredients
500g of Fusilli Pasta
1 Courgette
1 Aubergine
75ml of Olive Oil
1 Teaspoon of Oregano
25g of Pine Nuts
60g of Sun Dried Tomatoes
1 Lemon
10g of Tomato Paste
5g of Fresh Basil
This is such a gorgeous pasta salad for summer get-togethers. Oily roast veg, fresh basil, sun dried tomatoes and toasted pine nuts add so much flavour and texture.
Cook the pasta according to the packet instructions, drain it and set it aside to cool. You can run cold water over it to speed up the cooling.
Chop the aubergine and courgette into bite sized chunks. Add two tablespoons of olive oil to a large pan on medium-high heat. Sprinkle in the oregano and then add the veg and cook for about 10 minutes, tossing often, until tender and starting to brown.
Add the veg to a large bowl and season well with salt and pepper.
Add the pine nuts to the pan and toast just until golden.
Chop the sun dried tomatoes into small pieces and add them to the bowl along with the pine nuts.
Add the cold pasta to the bowl. Whisk together about 3 tablespoons of olive oil (it also works really well here to use the oil from the sundried tomatoes here), the juice of the lemon and the tomato paste until smooth.
Finely chop the basil and add it to the bowl. Drizzle over the dressing and toss well. Taste and season again as needed.