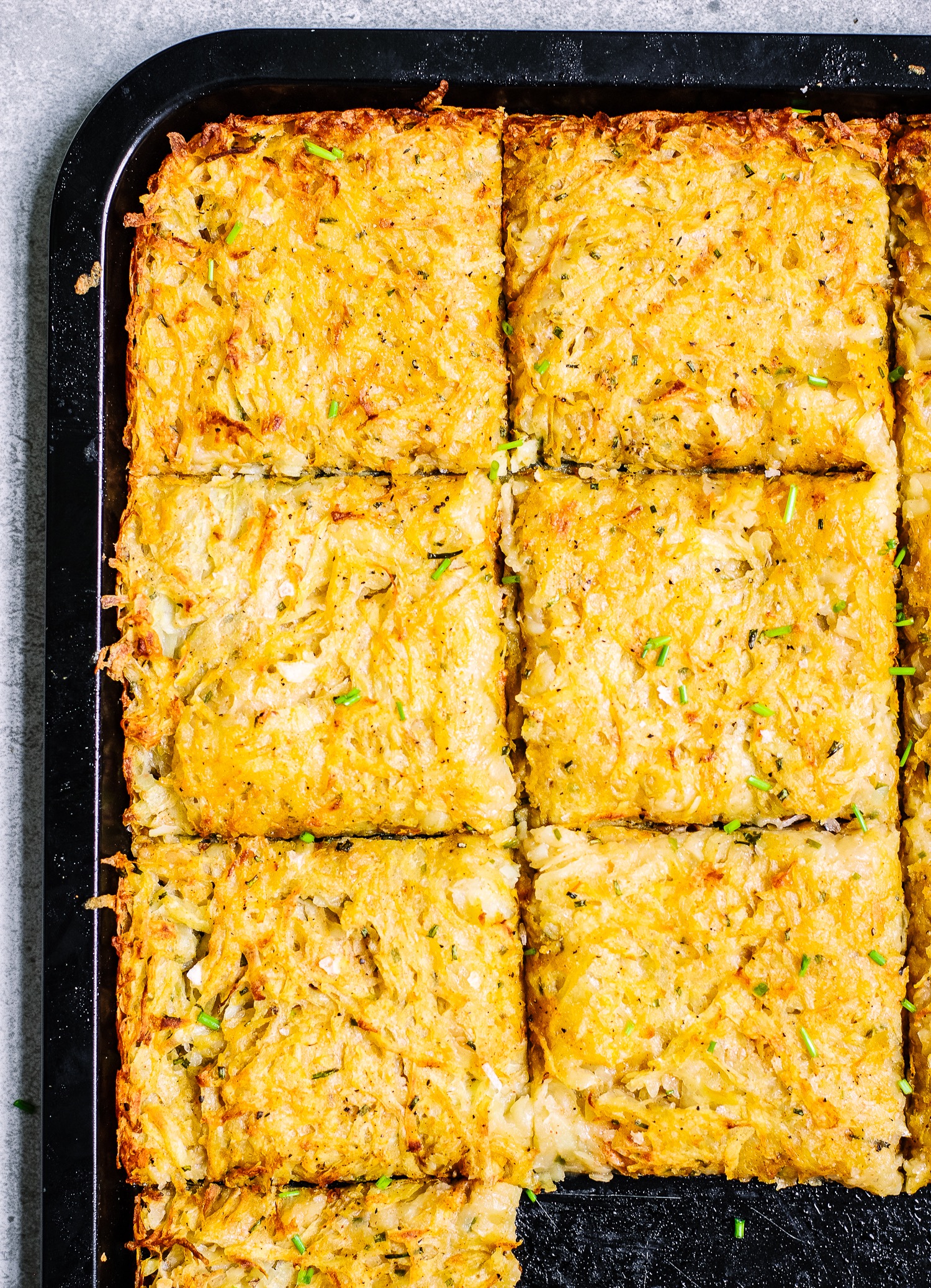 Ingredients
1.5kg of Potatoes
80ml of Olive Oil
1 Teaspoon of Paprika
10g of Nutritional Yeast
Handful of Chives
These are hash browns the way the Americans do it- golden shreds of potatoes tray baked, crispy on top and tender and fluffy in the middle. They're seriously crowd pleasing and perfect for feeding a big group.
Preheat the oven to 200'C.
Peel the potatoes and grate them into a large bowl.
Rinse the potatoes with cold water and drain them. Squeeze off as much excess moisture as possible and pat them dry. Add them back to the bowl.
Chop the chives and add them to the bowl.
Mix together the olive oil, paprika, nutritional yeast and a good pinch of sea salt and pepper.
Pour the oil over the potatoes and mix well.
Spread the potatoes out to fill a roasting tray. Use your hands to smooth them out, making sure it's tightly packed. You want it to be about 2cm thick.
Bake for about 35-40 minutes until nice and crispy all over.
Slice and serve.