Tahini Wedge Salad
Serves 6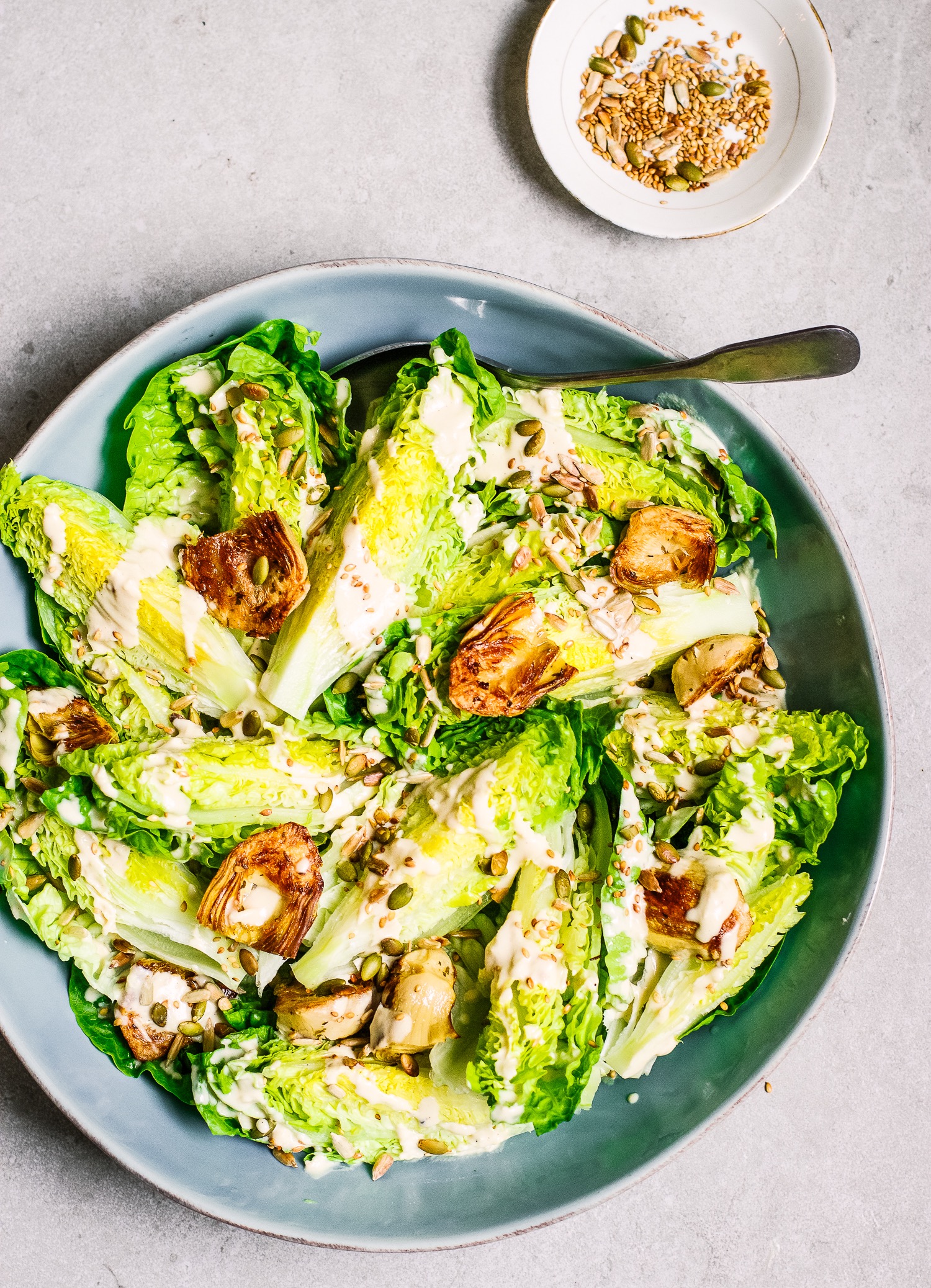 Ingredients
For the salad:
1 Garlic Clove
50g of Tahini
Juice of 1 Lemon
60ml of Water
1 Teaspoon of Nutritional Yeast
For the salad:
3 Heads of Baby Gem Lettuce
250g of Artichoke Hearts (Jarred)
35g of Mixed Seeds
This salad looks gorgeous and tastes even better. Irresistible fried artichoke hearts, crisp wedges of bright lettuce, creamy tahini dressing and crunchy toasted seeds- simple but perfectly paired.
Mince the garlic. Add all of the dressing ingredients to a bowl and whisk until completely smooth.
Slice the baby gem into wedges and arrange them on a large serving plate or bowl.
In a large pan on medium high heat, fry the artichoke hearts for a few minutes on each side until crisp and charred.
In another small pan, toast the seeds until crunchy and golden.
Scatter the crispy artichokes over the salad, drizzle over the dressing and sprinkle on the seeds.