Chocolate Chip Ice Cream Sandwiches
Makes 4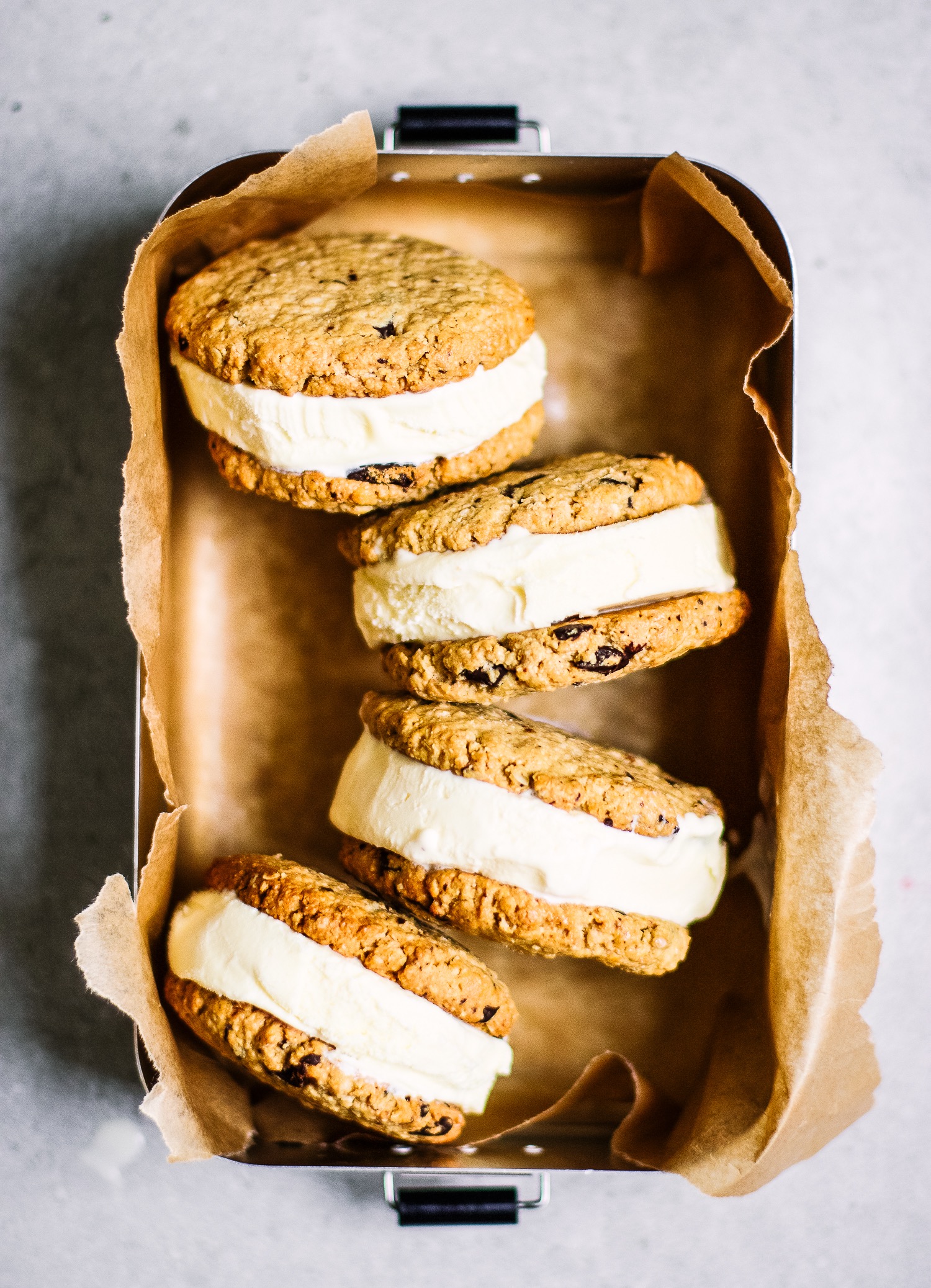 Ingredients
170g of Nut Butter
45ml of Melted Coconut Oil
60ml of Maple Syrup
100g of Gluten Free Oat Flour
75g of Gluten Free Oats
1 Teaspoon of Baking Powder
50g of Dark Chocolate
500ml of Vegan Ice Cream
These are the way to my husband's heart, they're the best thing to hide in the freezer and perfect for kids and grown-ups.
Preheat the oven to 180'C.
Use an electric mixer to whisk together the nut butter melted coconut oil and maple syrup until smooth.
In a separate bowl, mix together the gluten free oats, oat flour, baking powder and a pinch of sea salt.
While mixing, add the dry ingredients into the wet.
Chop the chocolate and mix it into the dough.
Roll about 2 tablespoons of dough into a ball for each cookies and flatten them out on a lined baking sheet. I make them roughly the size of the ice cream lid.
Bake for 10-12 minutes until golden, then set the try aside to cool for about 30 minutes on a wire rack.
When the cookies have cooled for about 15 minutes, take the ice cream out of the freezer to thaw.
When it's softened a little, turn the tub on its side and use a sharp knife to cut through the tub in to slices. Peel the tub off each piece and and sandwich it between two cookies.
Eat straight away or freeze for later. Remove from the freezer 5-10 minutes before eating.