Vanilla Cake w/ Chocolate Ganache
Serves 12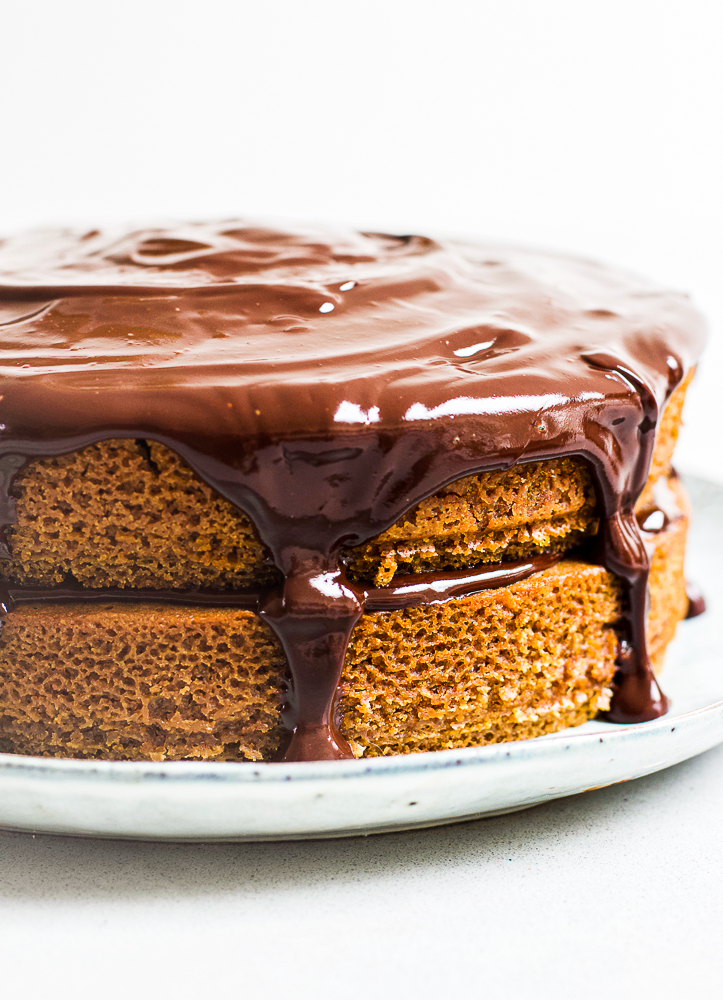 Ingredients
For the cakes:
550ml of Oat Milk
1.5 tablespoons of Apple Cider Vinegar
1 teaspoon of vanilla essence
345g of Flour (plain or gluten free)
275g of Coconut Sugar
1 teaspoon of Baking Soda
1 tablespoon of Baking Powder
180ml of Melted Coconut Oil
For the Ganache:
270g of Dark Chocolate Chips
125ml of Oat Milk
Any excuse to celebrate and you'll find me in the kitchen making this. My go-to fluffy vanilla sponge drowned in two layers of silky, drippy chocolate ganache. You can prep the cakes up to a day in advance but wait til the last minute before serving to pour over the ganache.
Preheat the oven to 180'C and grease two 20cm spring form cake tins with a little coconut oil.
In a medium bowl, combine the oat milk and vinegar and set it aside.
In a large bowl, mix together the flour, coconut sugar, a pinch of sea salt and the baking powder and baking soda.
While mixing, pour the melted coconut oil and vanilla essence into the dry ingredients. When that's incorporated, gradually add the milk while continuing to mix. Mix just until well combined.
Divide the batter evenly between your cake tins, if you want to be precise there should be about 640g of batter in each tin.
Bake the cakes for about 36-40 minutes until golden all over and a cake tester comes out clean.
Let them cool for 15 minutes before removing them from their tins and allowing them to cool completely on cooling racks.
A few minutes before you are ready to serve the cake, make the ganache
Heat the oat milk in a saucepan on medium heat until gently simmering, then turn off the heat.
Add the dark chocolate to a medium bowl and pour the hot oat milk in on top. Add a little pinch of sea salt and stir gently until smooth and glossy.
Spread some of the ganache out over the top of one cake, then place the other one on top and spoon the ganache into the middle. Use a spoon to swirl it outwards, letting it drip over the edges. Serve while the ganache is still drippy.