Grain Free Maple Pecan Granola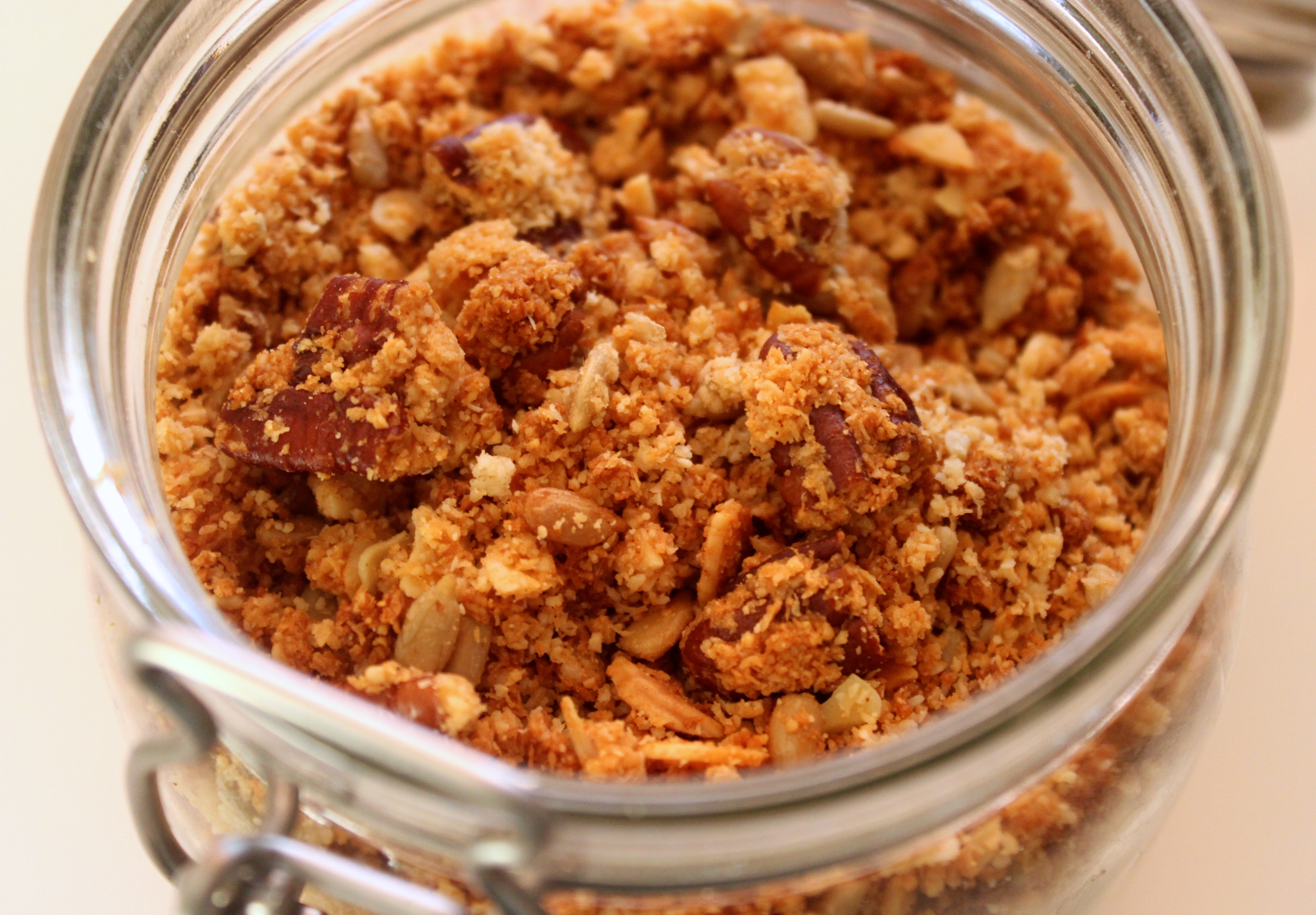 Ingredients
1 Cup of Ground Almonds (120g)
1/2 Cup of Desiccated Coconut (45g)
1 Cup of Flaked Almonds (100g)
1 Cup of Pumpkin or Sunflower Seeds 150g)
1 Cup of Pecans, roughly chopped (100g)
1 1/2 Teaspoons of Cinnamon
1/4 Cup of Melted Coconut Oil (60ml)
1/4 Cup of Maple Syrup (60ml)
This is my favourite grain free granola. Maple syrup gives it the most amazing crispiness and as the pecans toast they become even more flavourful and crunchy. If I'm having something sweet for breakfast this is one of my top choices, it's also up there with one of my favourite snacks- a handful straight from the jar is perfect for afternoon munching. If grain free granola is your thing, you'll also love my Coconut Almond flavour.
Start by roughly chopping your pecans .
 Then add the pecans, along with all other dry ingredients, to a large bowl and combine.
Drizzle in the melted coconut oil, followed by the maple syrup and mix.
Spread the mixture out in a thin layer on a baking sheet lined with parchment paper and bake at 180'C for about 20-25 minutes until golden and crisp. Toss once in the middle. Leave it to cool completely before breaking it up into clusters. Store in an airtight container.