Caramel Squares
Makes 8-10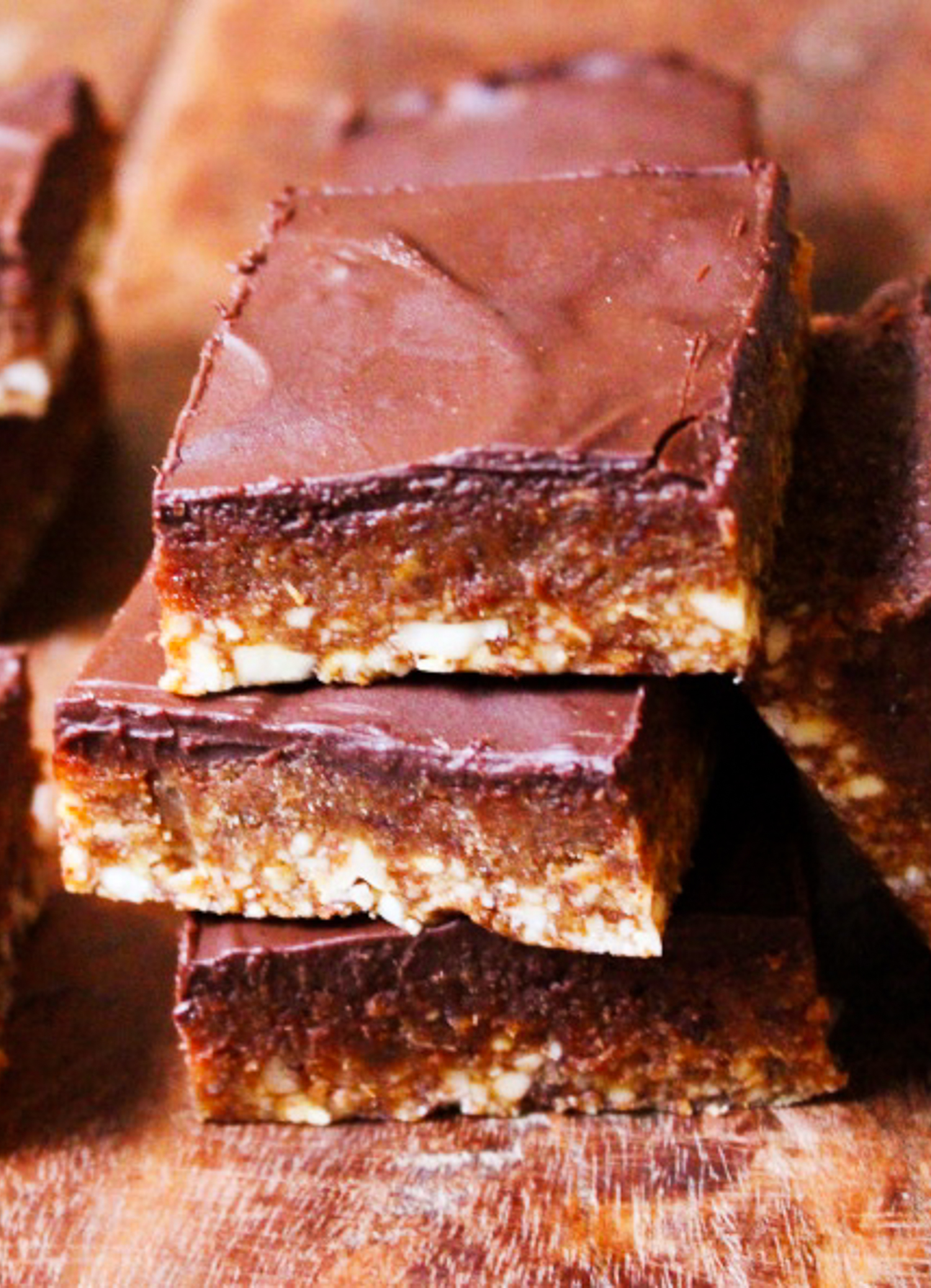 Ingredients
For the base:
1 Cup of Dates (150g)
1 Cup of Cashews (150g)
For the caramel:
1 Cup of Dates (150g)
1/2 Cup of Almond Butter (130g)
1/4 Cup of Coconut Oil, Melted (60ml)
Coarse Salt
For the top layer:
150g of Dark Chocolate (min 70%)
These are one of my favourite raw treats. They're so perfectly chewy and rich and they're such a crowd pleaser. Definitely my go to treat for all occasions (and all cravings!)
 Firstly, place the dates in a bowl and pour hot water over them. Leave them to soak for a few minutes while you get all your ingredients together and then drain them.
To make the base, place the cashews in the food processor and blend until you have a coarse flour. Then drain the dates and add half of them to the food processor. Blend until you have a sticky, crumbly paste.
Press the mixture evenly into your baking tin. Then put it in the fridge while you make the caramel.
To make the caramel blend the rest of the dates by themselves until as smooth as your food processor will allow. Then add in the almond butter and melted coconut oil and blend to combine. You should get a thick glossy mixture.
Pour this over the base layer and place in the freezer for about an hour.
To finish, melt the chocolate and pour it over the caramel layer and freeze for about 20 minutes.
Slice and enjoy! Store in the fridge.