Chocolate Chip Banana Bread
Makes 1 loaf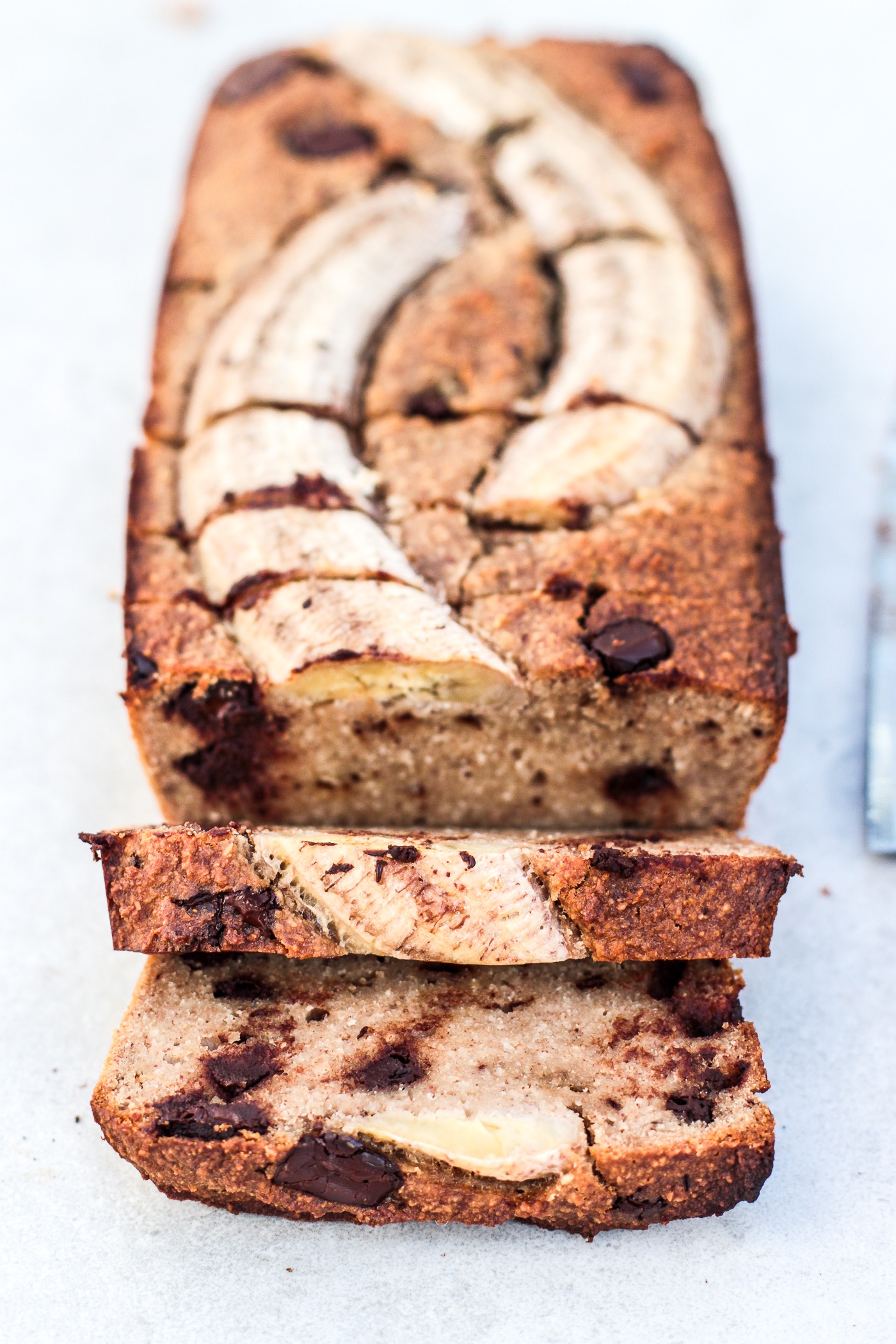 Ingredients
270g of Ground Almonds
1 Teaspoon of Baking Powder
1/2 Teaspoon of Cinnamon
3 Bananas
1 Teaspoon of Vanilla Essence
75ml of Maple Syrup
60ml of Melted Coconut Oil
1 Tin of Chickpeas
75g of Dark Chocolate
I've always loved banana bread. My mom used to always make the most amazing buttery banana bread that oozed with dark chocolate and it's one of my favourite tastes. This is my grain free version, it's crumbly, oozing with gooey chocolate chips and bursting with mushy banana flavour. If you like it, give my Blueberry Banana Bread a go.
Preheat the oven to 170'C.
Combine the ground almonds, baking powder and cinnamon in a large bowl.
Add 3 bananas to a blender with the vanilla extract, maple syrup melted coconut oil and 80ml of chickpea water from the tin (keep the chickpeas for something else). Blend until smooth.
Add the wet mixture to the dry ingredients and mix well. Chop the chocolate in to chunks and mix them in.
Spread the mixture out into a 1lb loaf tin. If you want to, cut another banana in half lengthways and press it into the mixture.
Bake for about 60-65 minutes until golden brown and a knife inserted into the middle comes out clean. Let it cool completely on a wire rack before removing from the tin and slicing.