Coconut Dream Bars
Makes 16 bars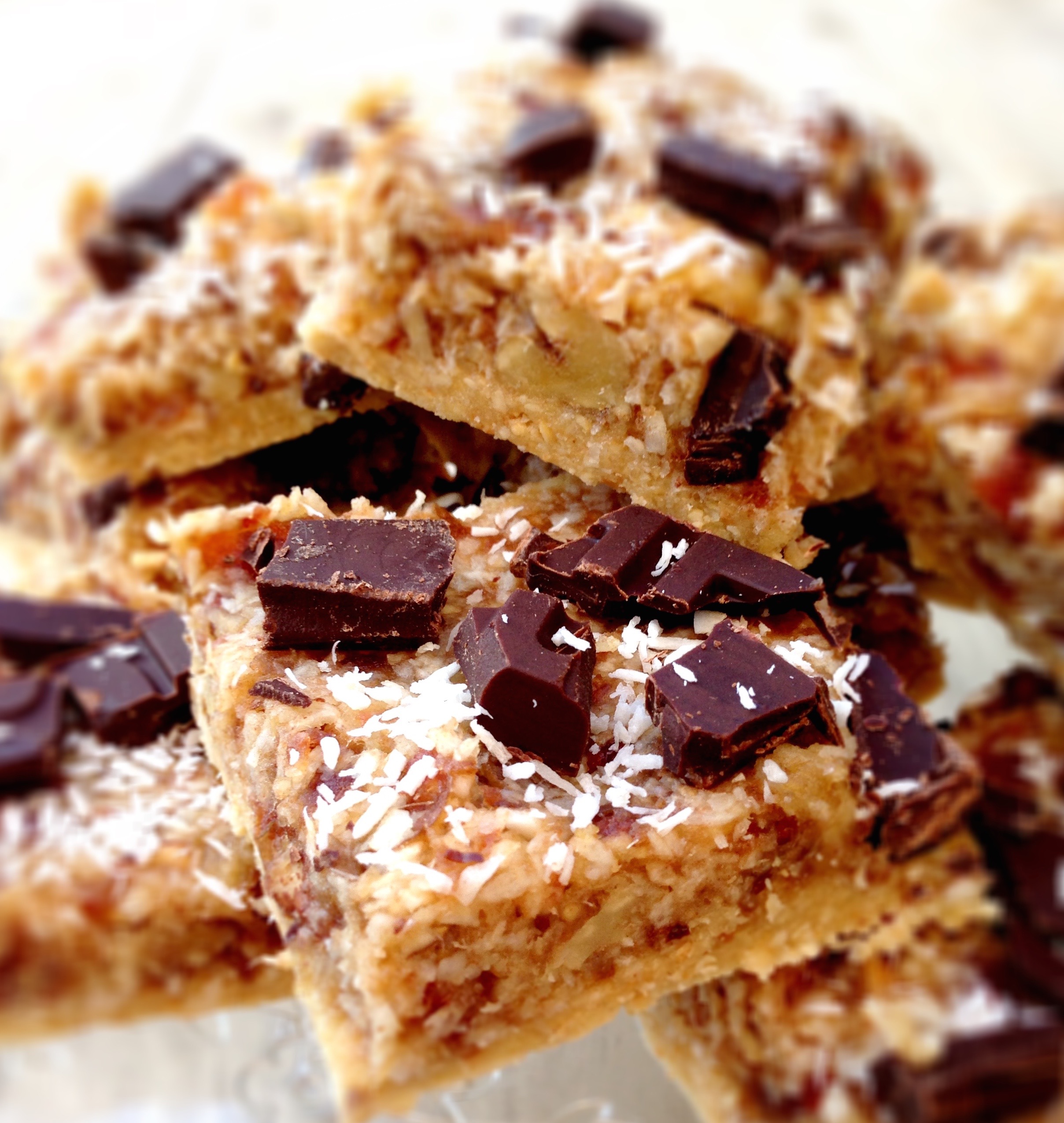 Ingredients
For the Crust:
2 Cups of Cashews (300g)
1/4 Cup of Maple Syrup/Honey (60ml)
1 Tablespoon of Melted Coconut Oil
Pinch of Coarse Salt
For the Filling:
1& 1/2 Cups of Dates (225g)
1 Cup of Desiccated Coconut (90g)
1 Cup of Pecans/Walnuts (100g)
1 Handful of Cacao Nibs/Dark Chocolate Chips
Real southern dream bars are quite literally THE dream- thick caramel, a buttery crust and crunchy nuts make them perfection in every bite. Unfortunately they're far from food for you so I couldn't wait to come up with a more nutritious alternative. This version, in all they're stickiness and crunch, are everything I'd hoped for! They're insanely delicious and full of fibre, magnesium, calcium and healthy fats so they tick the nutrition boxes as well as winning on taste.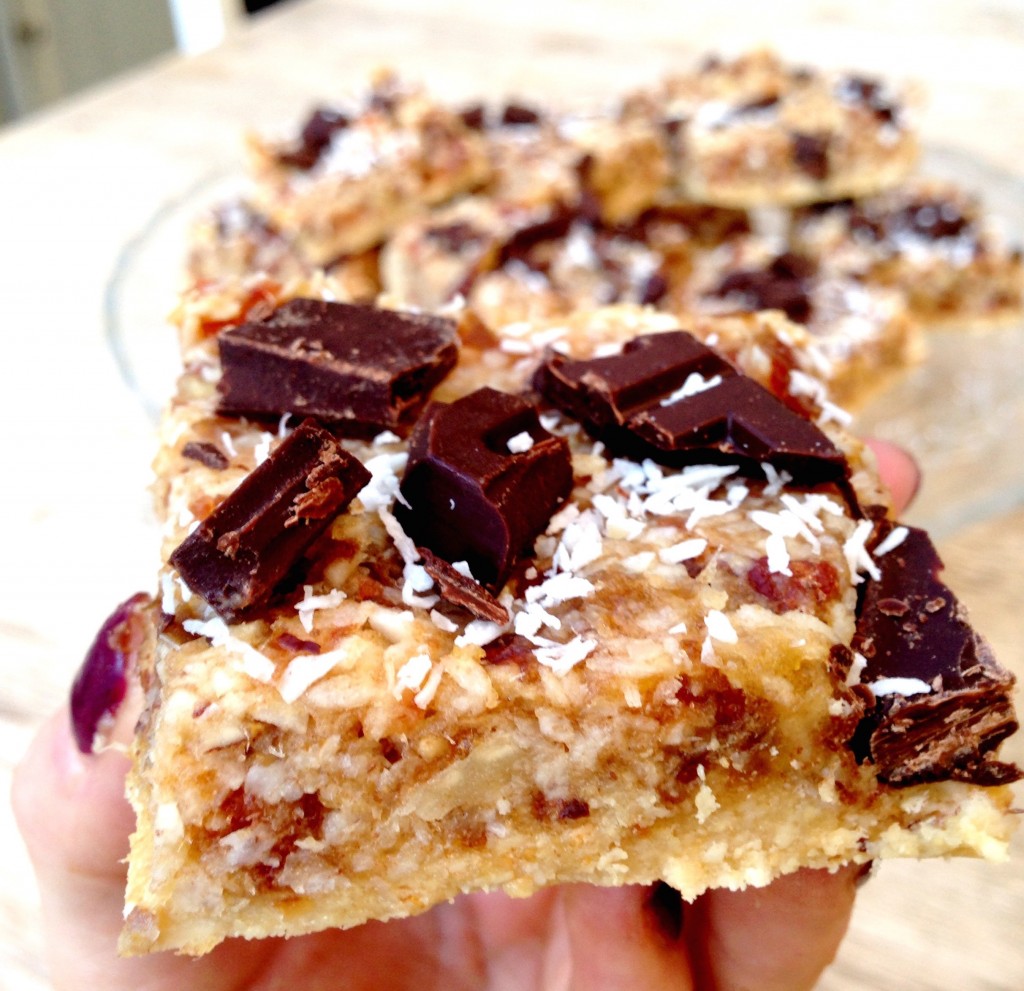 Preheat the oven to 180'C. Pour 125ml of boiling water over your dates and leave them to soak as you start the rest.
Roast your cashews for about 8 mins at 180'C.
Place them in a food processor and blend until you have a flour.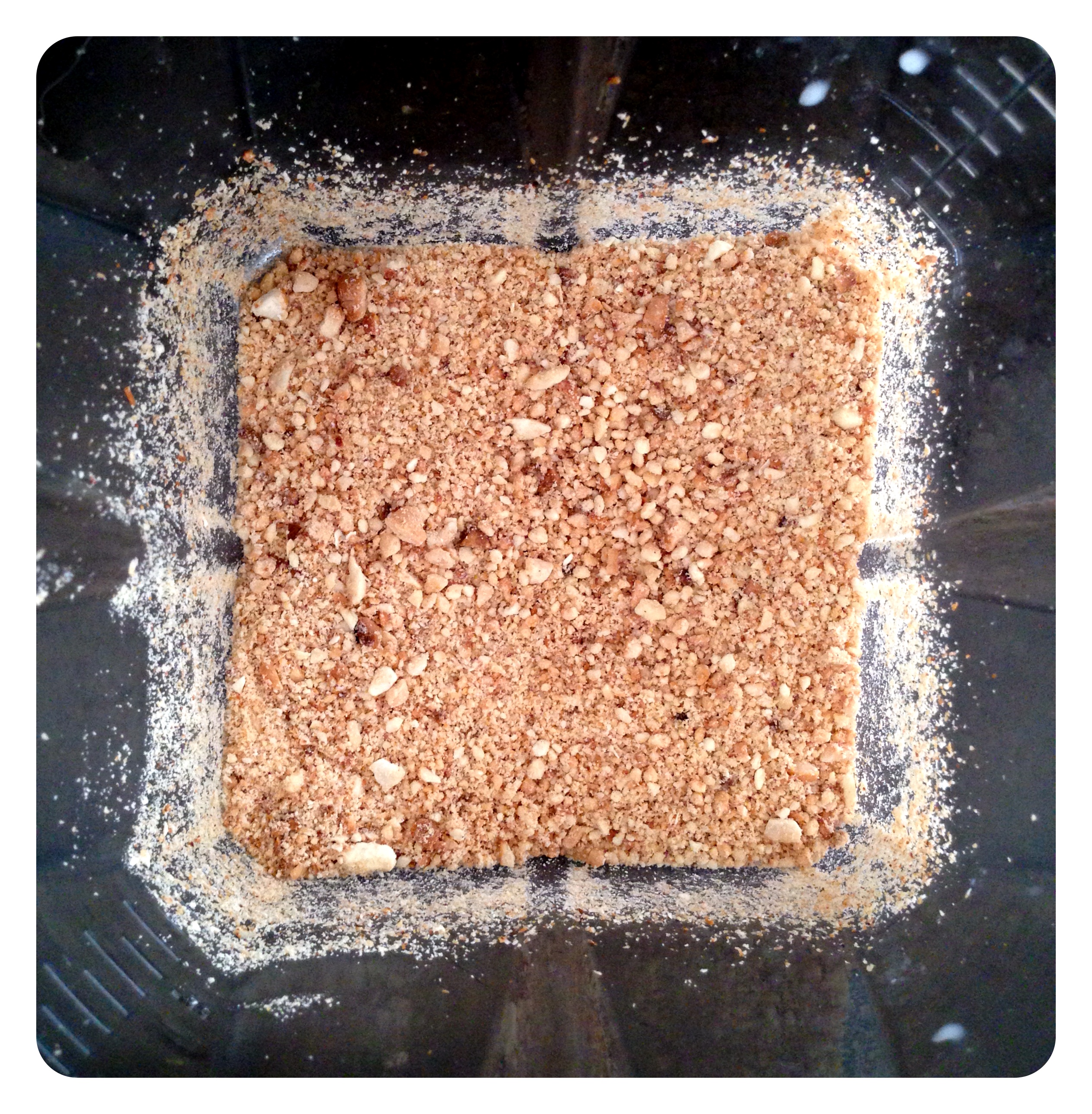 Add in the honey and coconut oil and blend until it all comes together.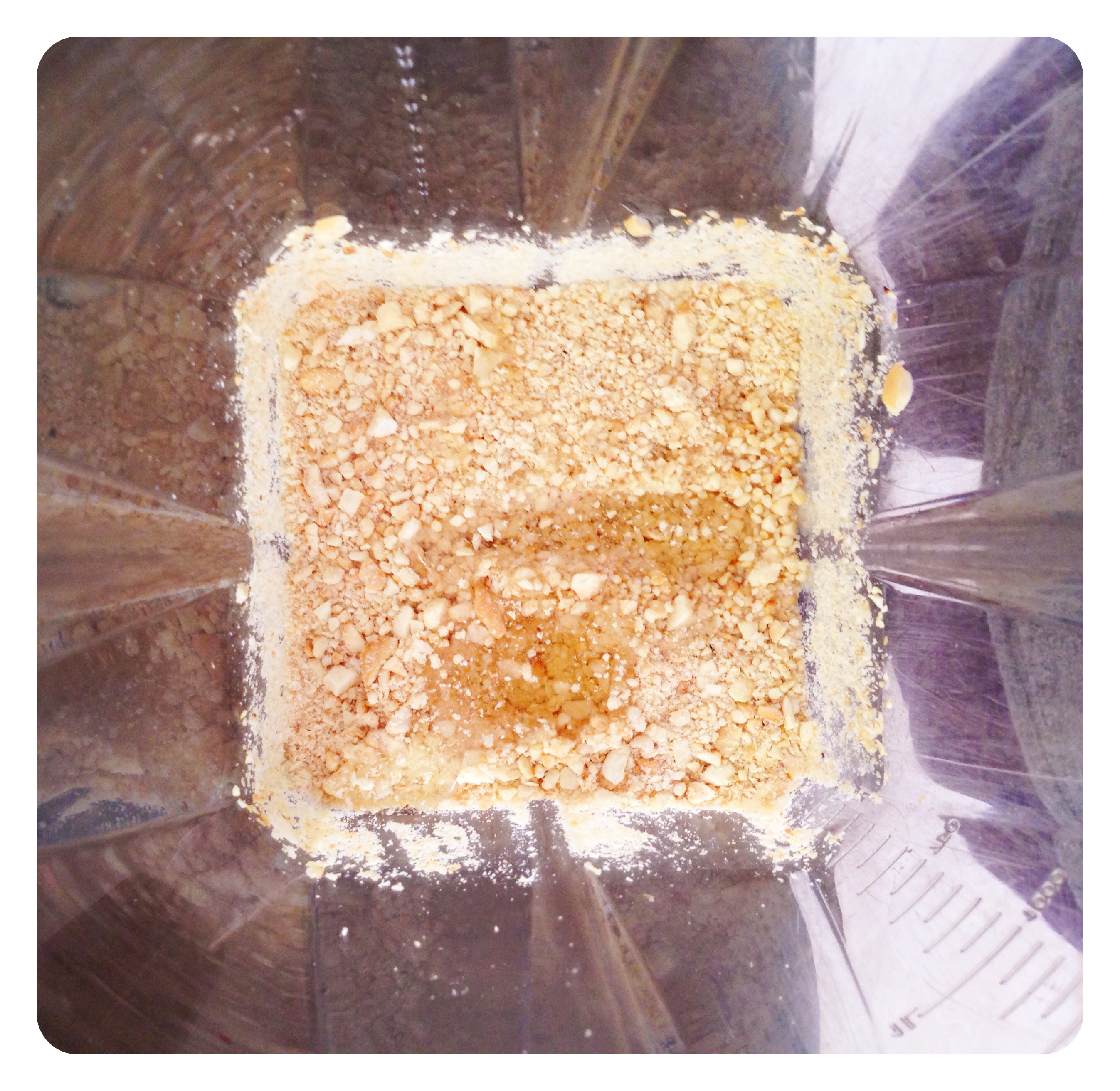 Press it firmly into your baking tin and pop it in the freezer while you make the filling.
Roughly chop the pecans and then combine them with the coconut.
Pour the dates and their soaking water into the food processor and blend until smooth and thick.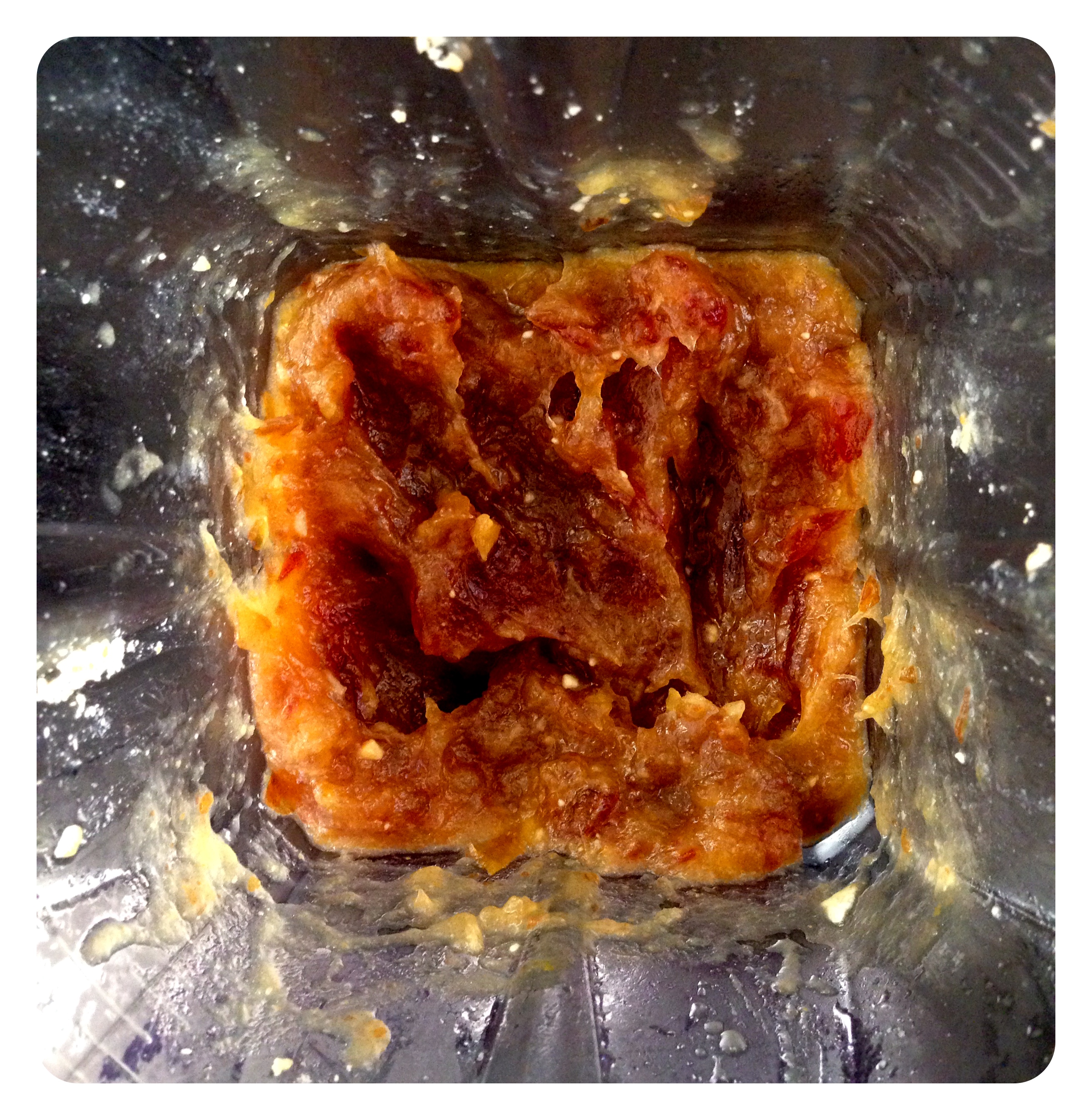 Combine the pecans, coconut and dates in a bowl.
Take the crust out and spread the date mixture evenly over the top.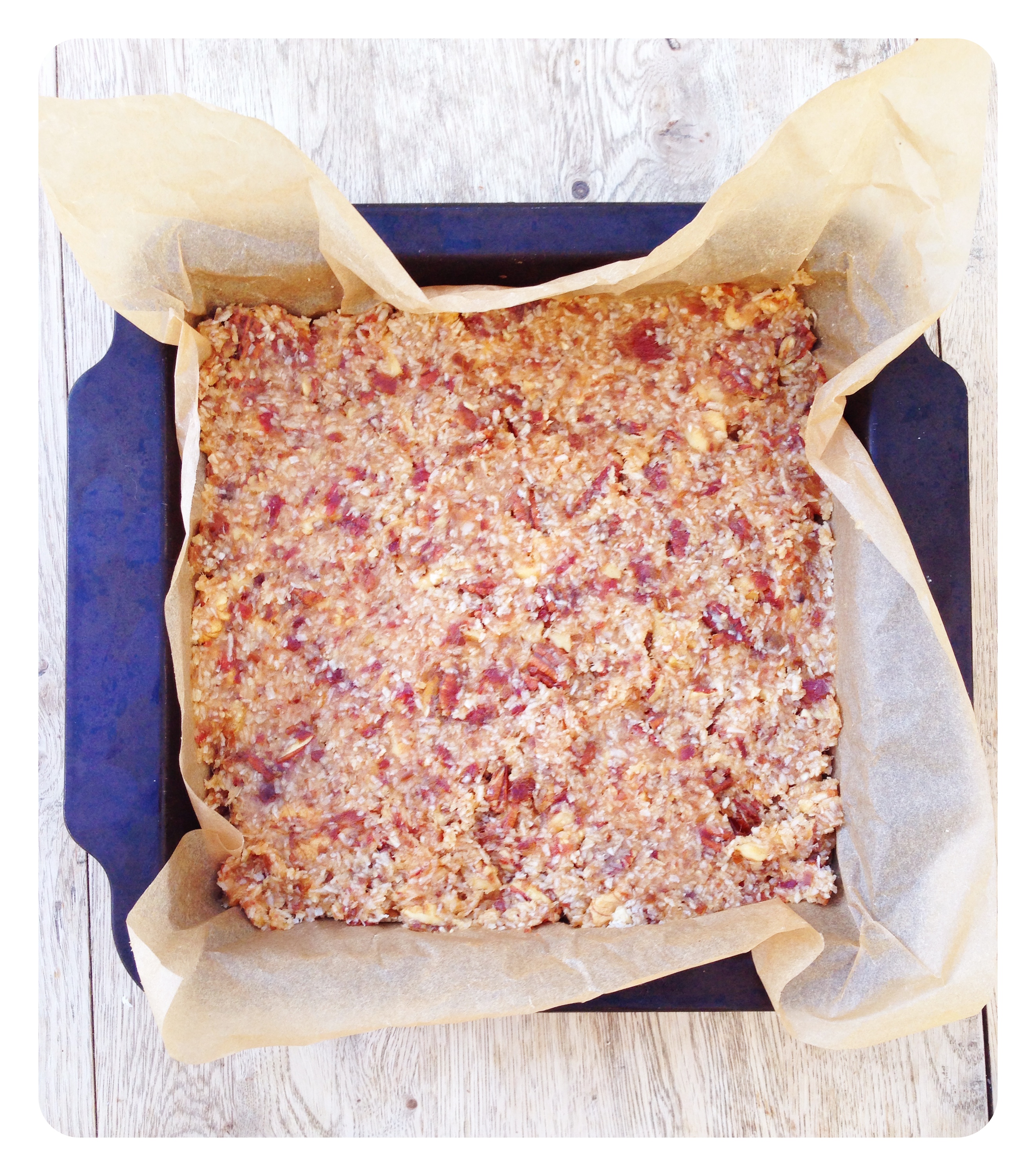 Next, scatter the chocolate all over the top. I also sprinkled it with some more coconut which looks gorgeous. You can also add more nuts to the top if you like!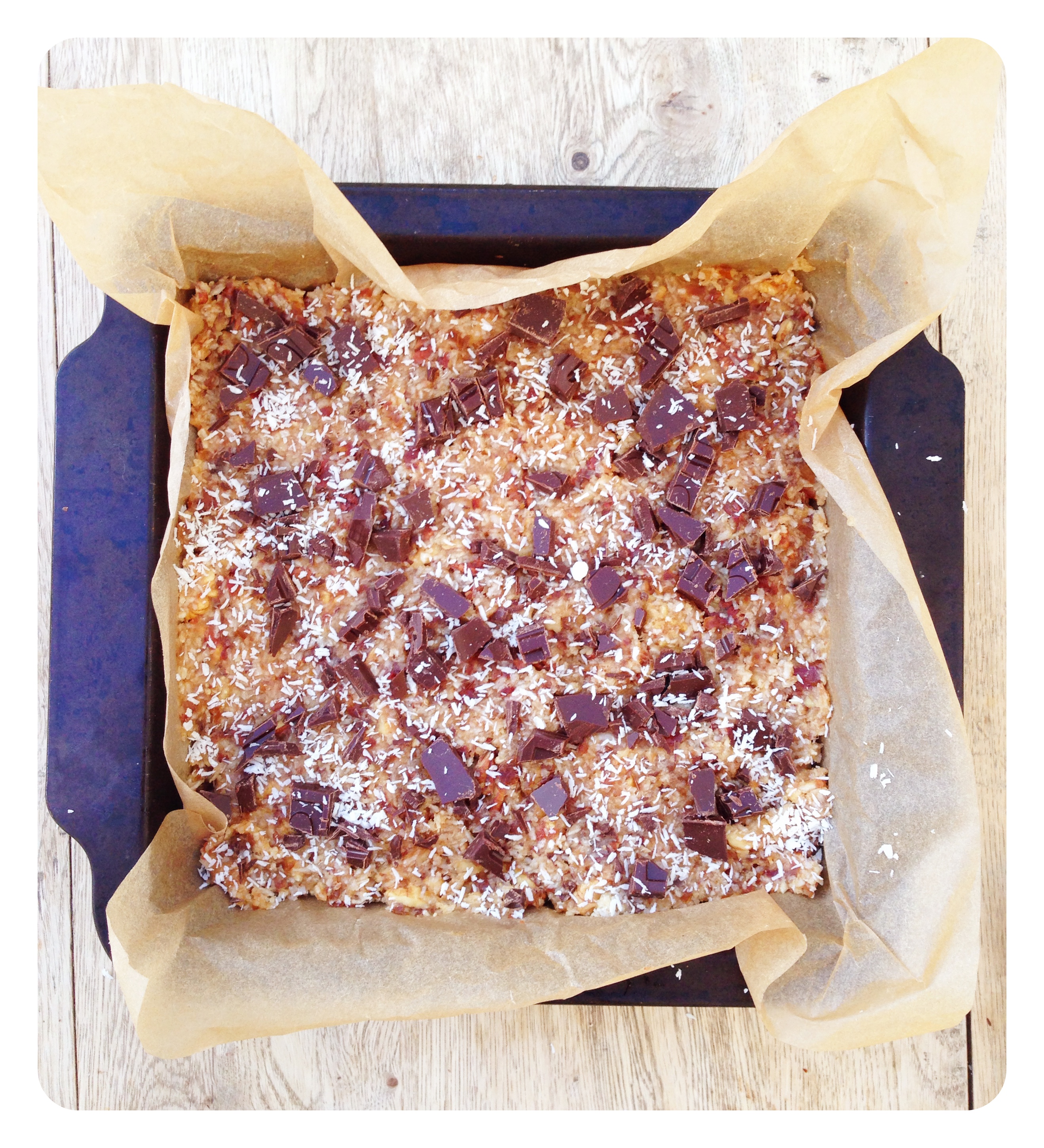 Pop them in the freezer for about 20 minutes just to let them set and make it easier to cut. Then cut them into slices and serve. Store them in the fridge to keep them nice and chewy, they'll last perfectly for a few days.