Berry Cream Bars
Makes 16 Bars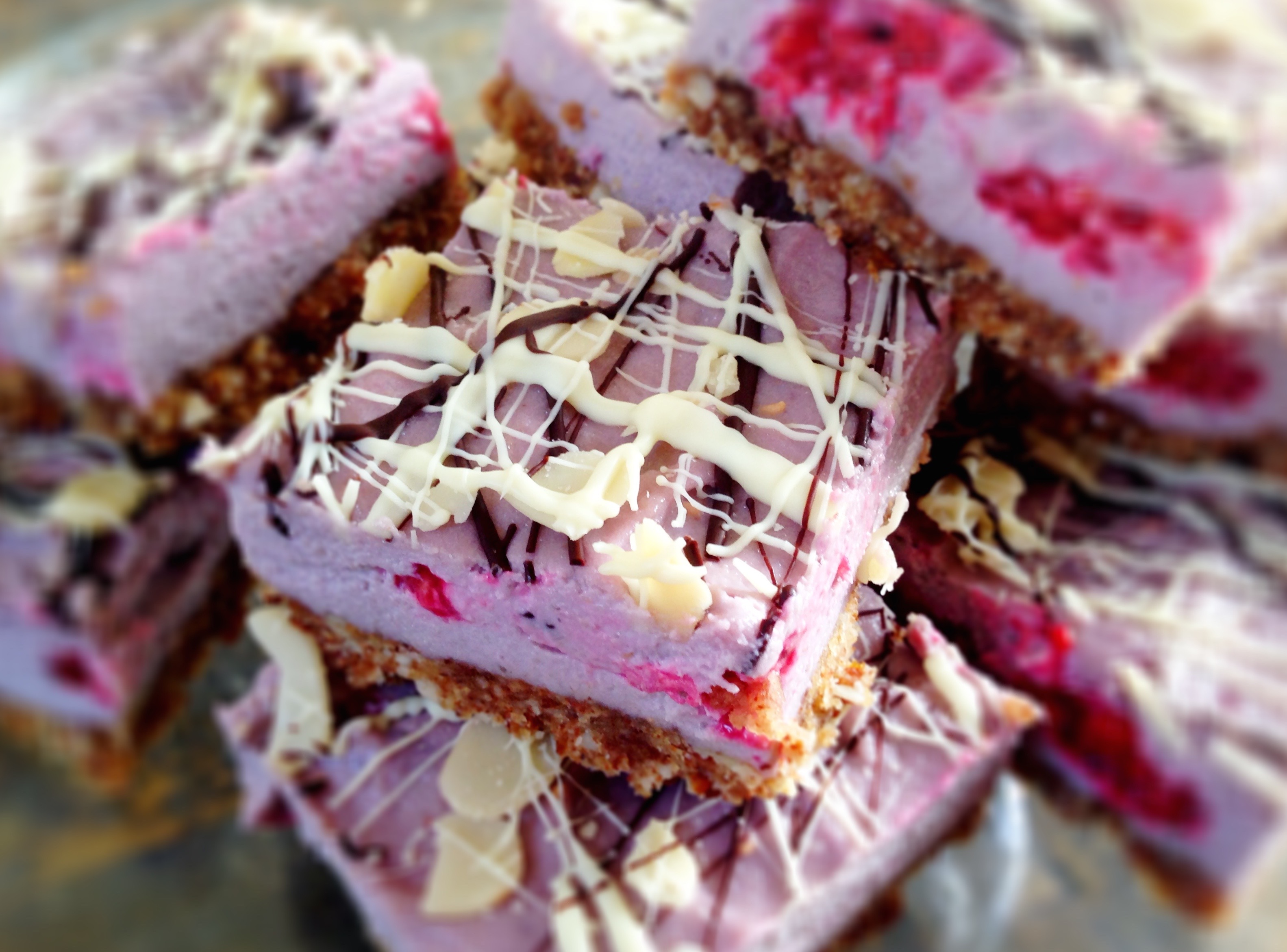 Ingredients
For the Crust:
2 Cups of Almonds (300g)
8 Large Dates
For the Filling:
3 Cups of Cashews (soaked overnight) (450g)
1/2 Cup of Honey/Maple Syrup (125ml)
1/2 Cup of Melted Coconut Oil (125ml)
1 Cup of Raspberries or Strawberries
These bars are a beautiful soft pink colour and are so pretty they're a treat just to look at. The simple base is full of flavour from just roasted almonds and sticky dates and the filling is made of soaked cashews blended with fresh raspberries. Soft and creamy and gorgeously light, this is beautiful dessert any time of year. The recipe works perfectly in a cake shape too.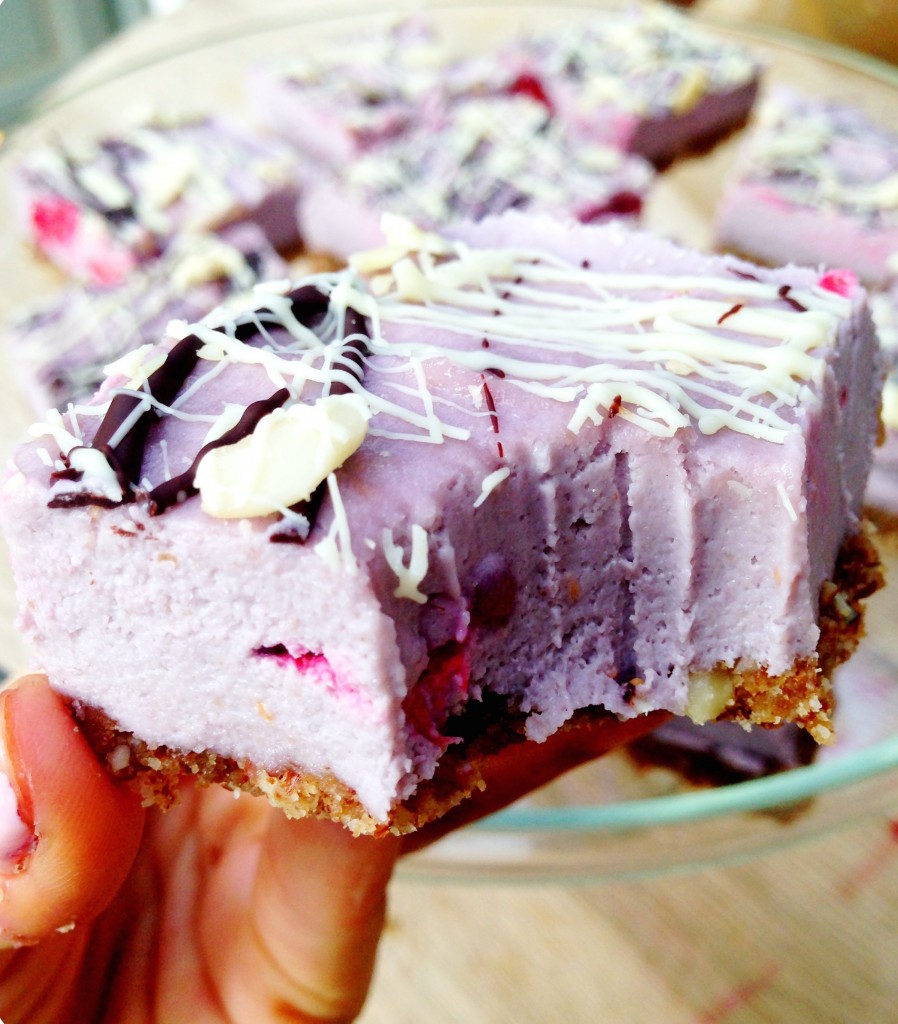 Put the dates in a bowl and pour boiling water over them. Dry roast the almonds at 180'C for about 8 minutes.
Add the roasted almonds to the food processor and blend until you have a course almond flour, then pour it into a bowl and set it aside.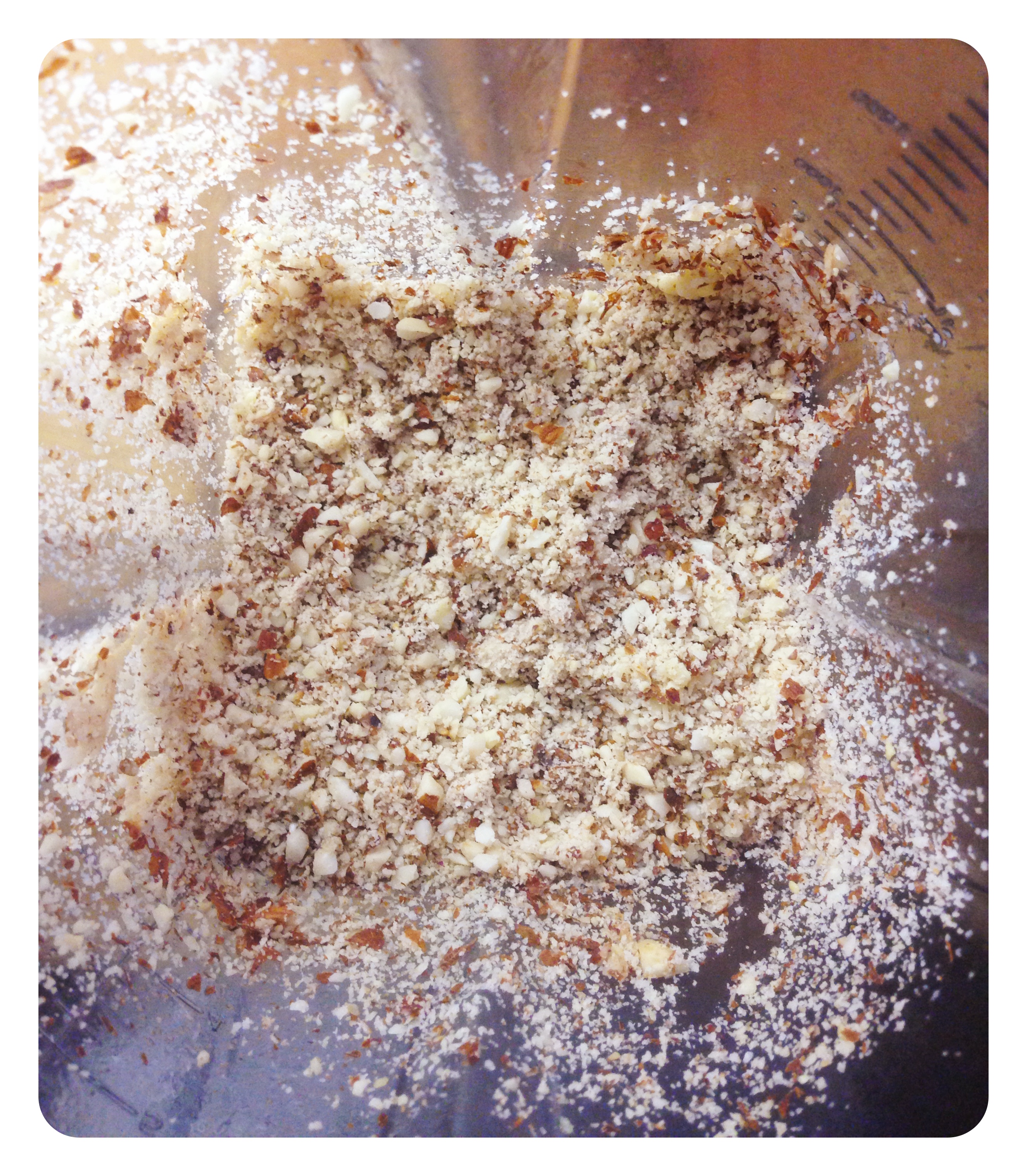 Add the dates and four teaspoons of the water they were soaking in to the food processor and blend until smooth.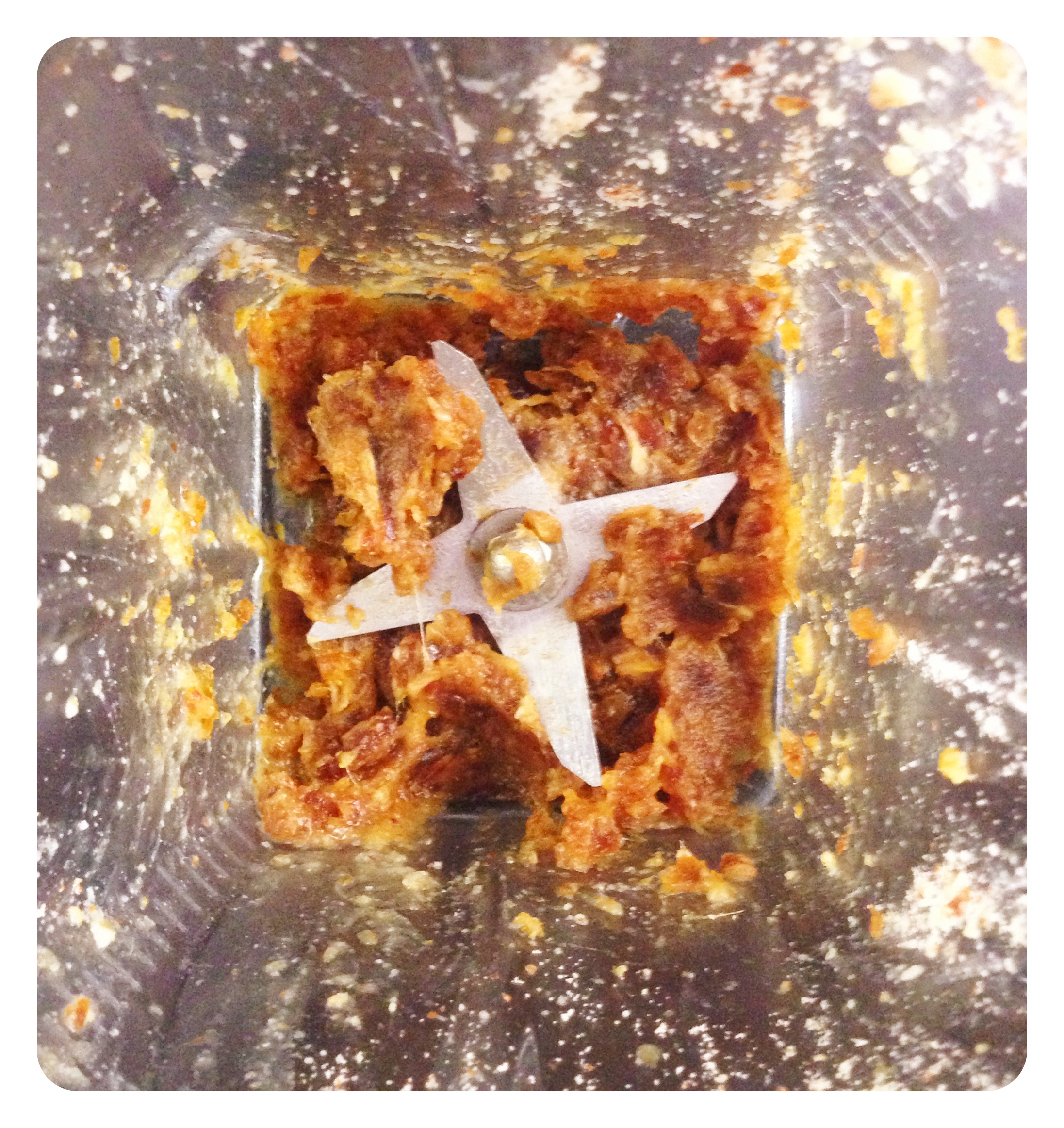 Add back in the almond flour and blitz until well combined. You'll have to stop the blender and scrape down the sides a couple of times.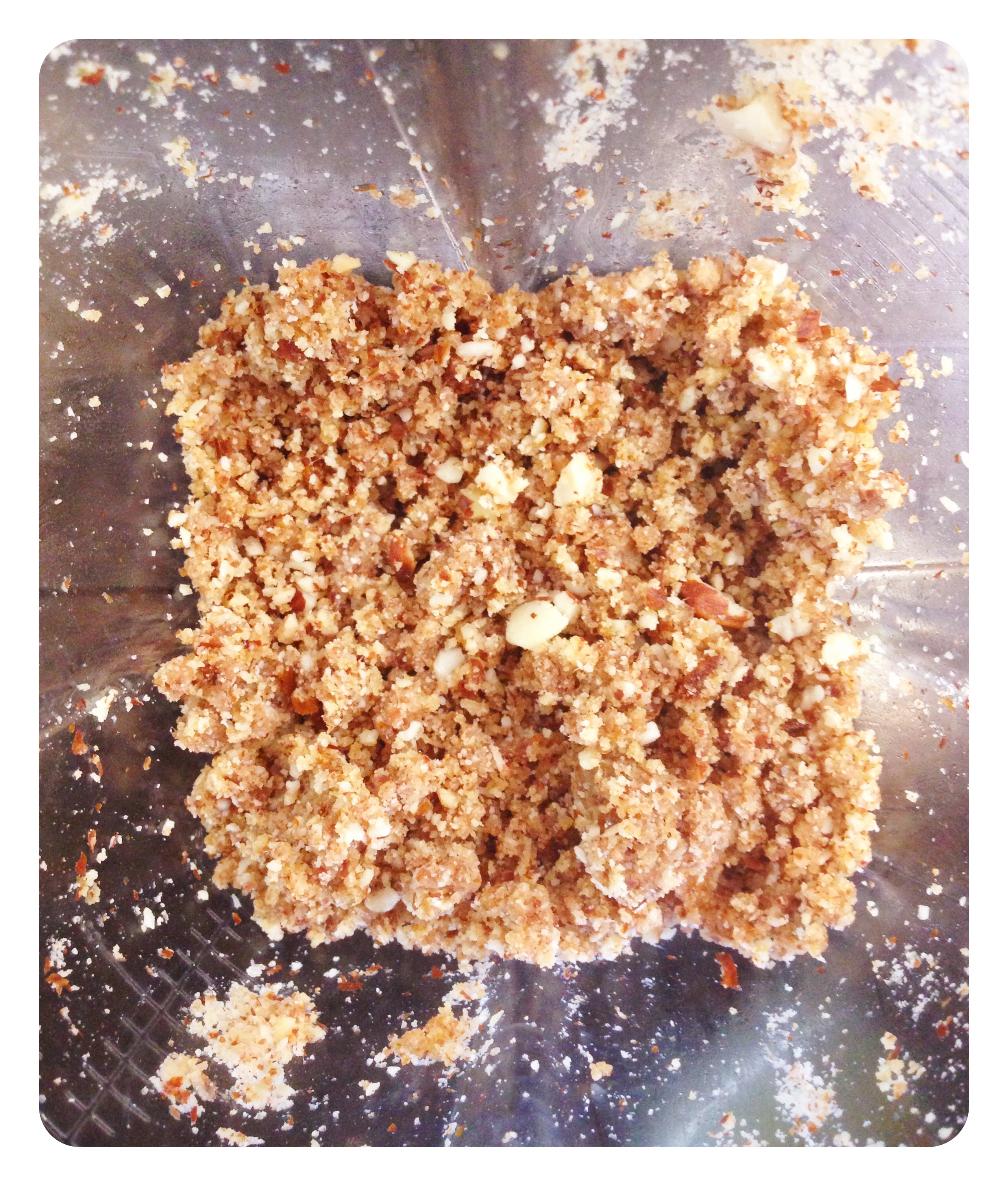 Press the mixture into a baking tin lined with parchment paper.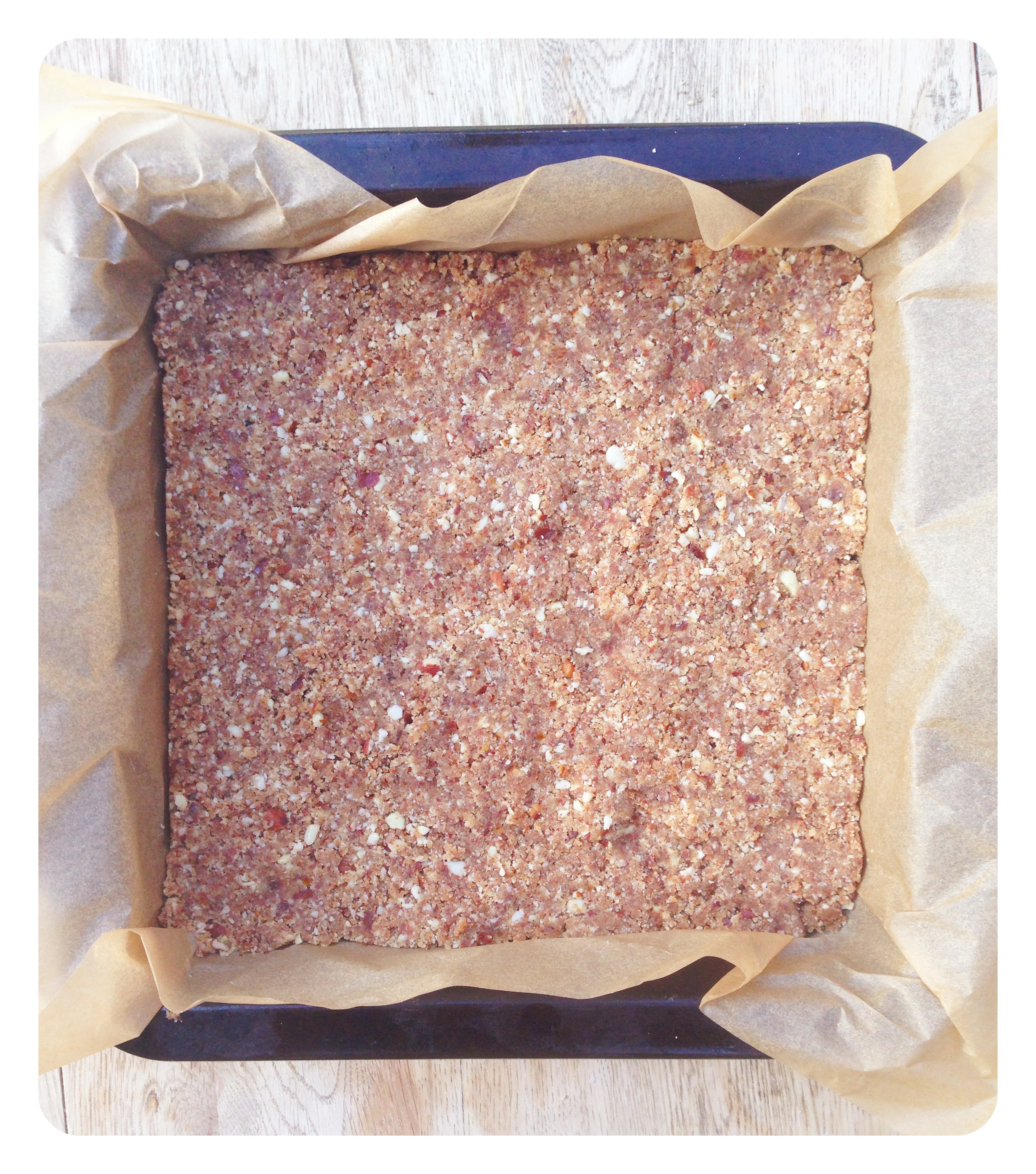 Blend half of the soaked cashews until they're smooth and creamy. Put these aside and do the same with the other half. You can do this altogether but it's hard to achieve the same creaminess with so many in there at once!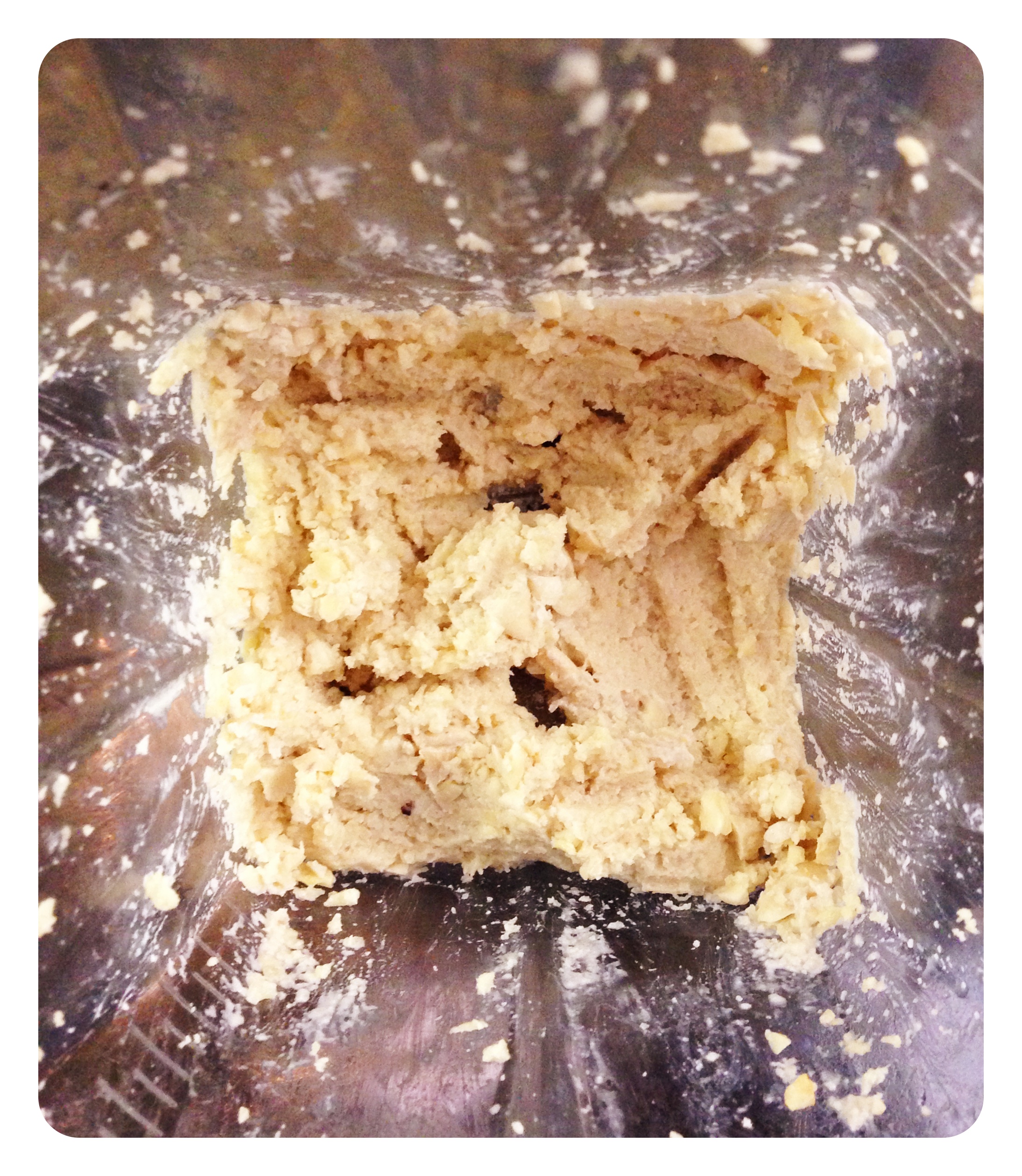 Then add them all in together and add the melted coconut oil, and maple syrup and blitz until combined. You should get a thick, silky mixture.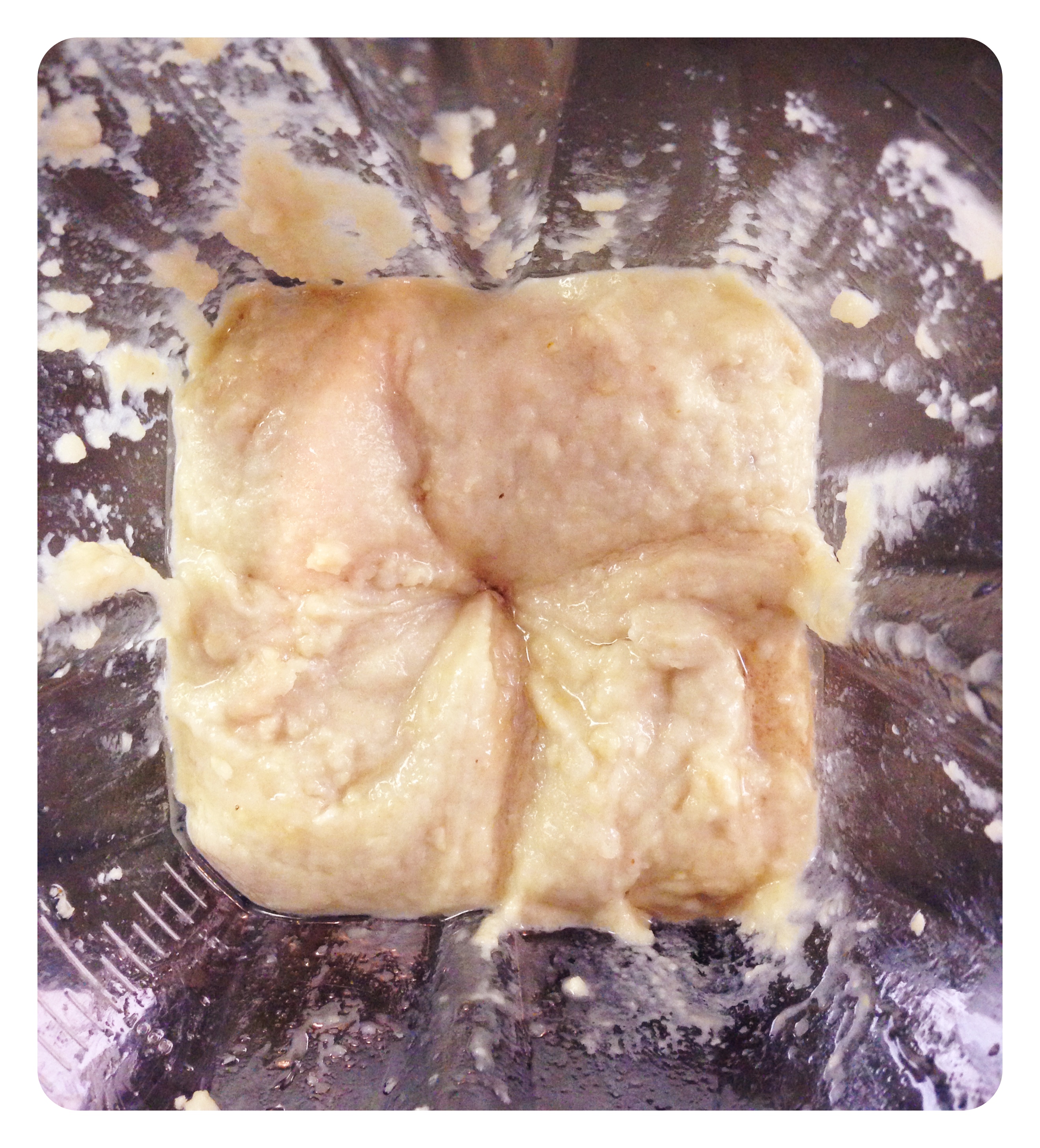 Add in about half of your berries and blend until it's all combined. You should get a lovely pale pink colour. You can keep adding berries until you get the colour you want.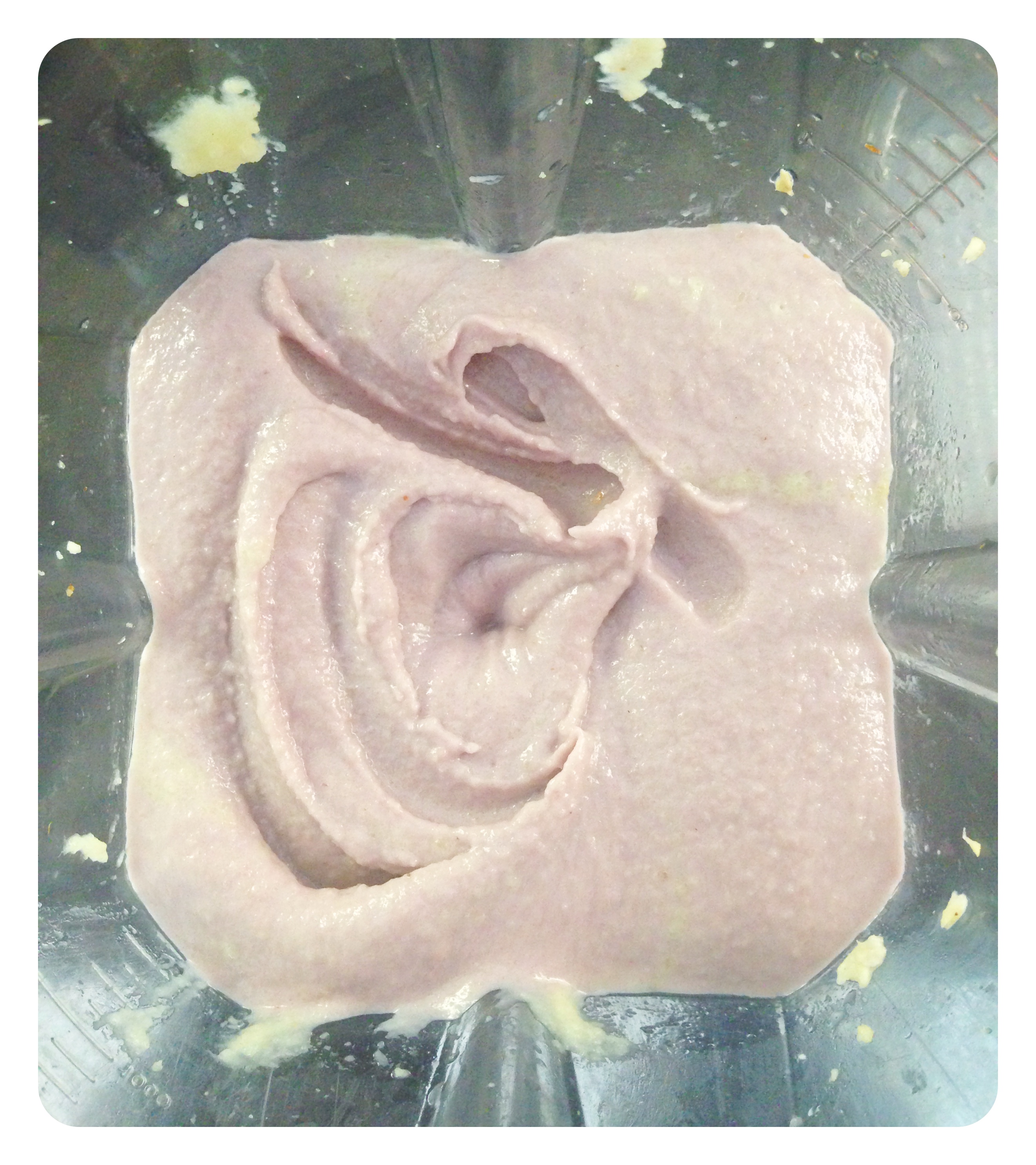 Spread half of the mixture in a thin layer out over the crust.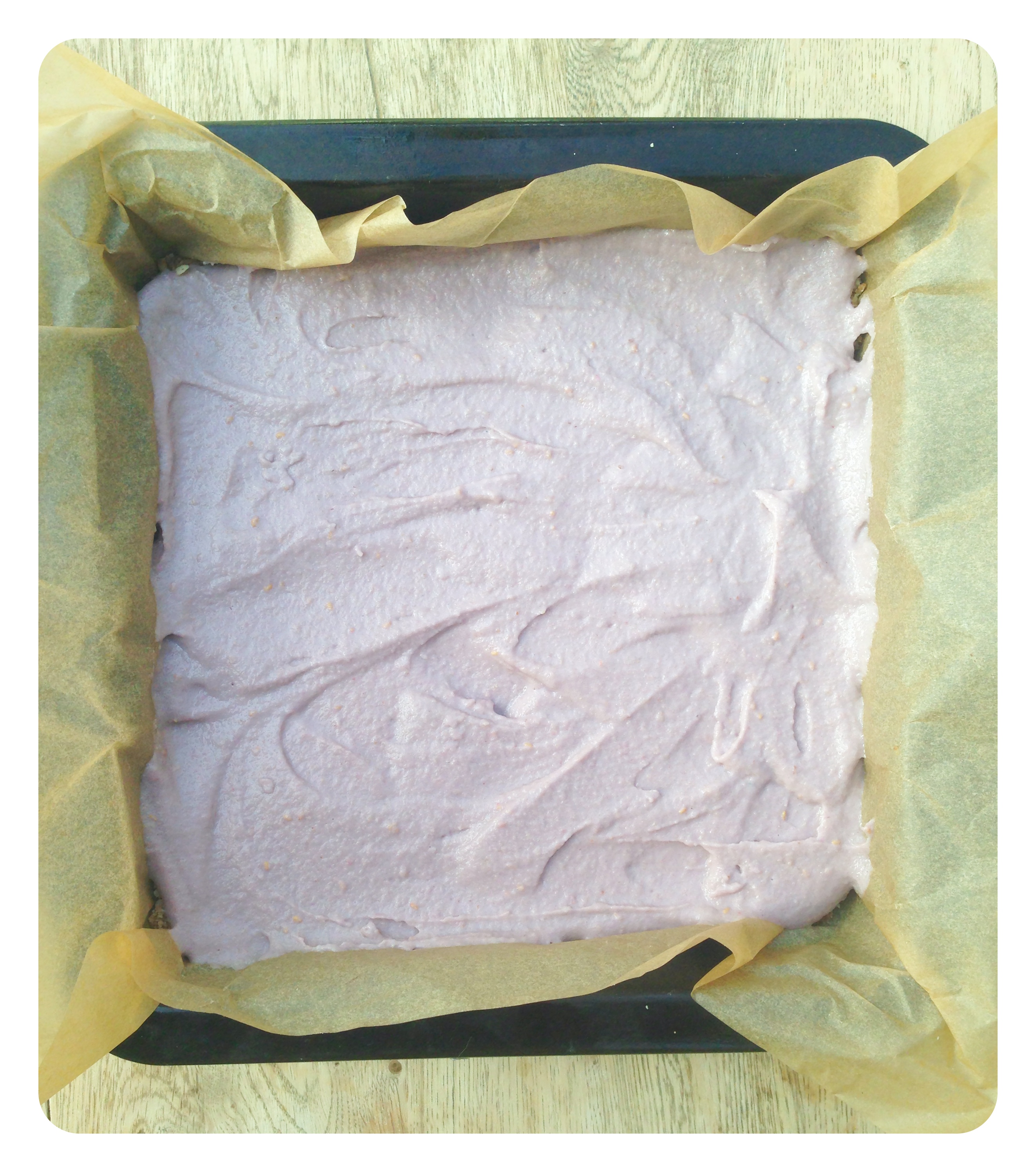 Scatter the remaining berries on top. I used my hands to rip the raspberries into smaller pieces.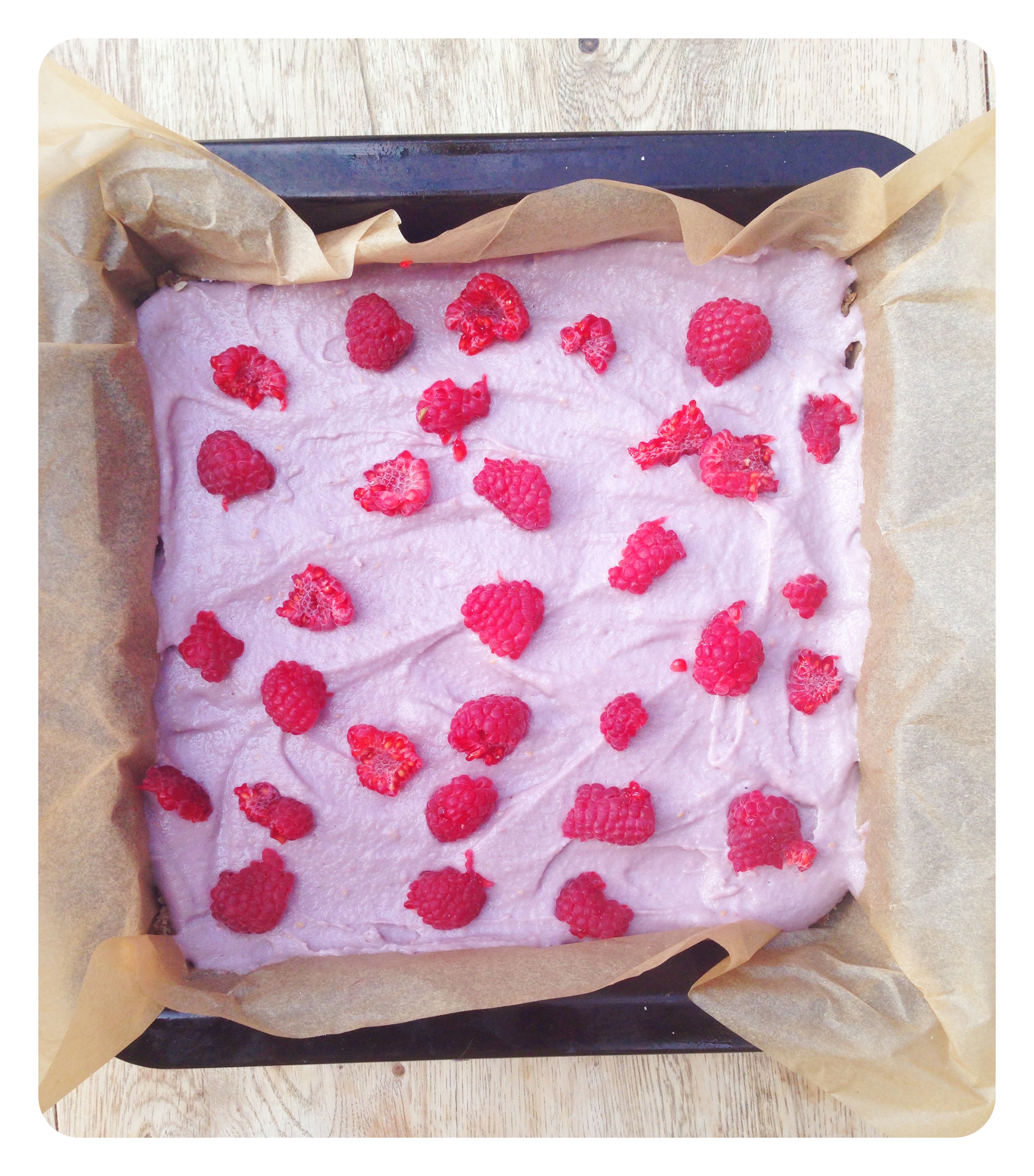 Spread the remaining mixture out over the top and pop it in the freezer for about 2 hours or until its set.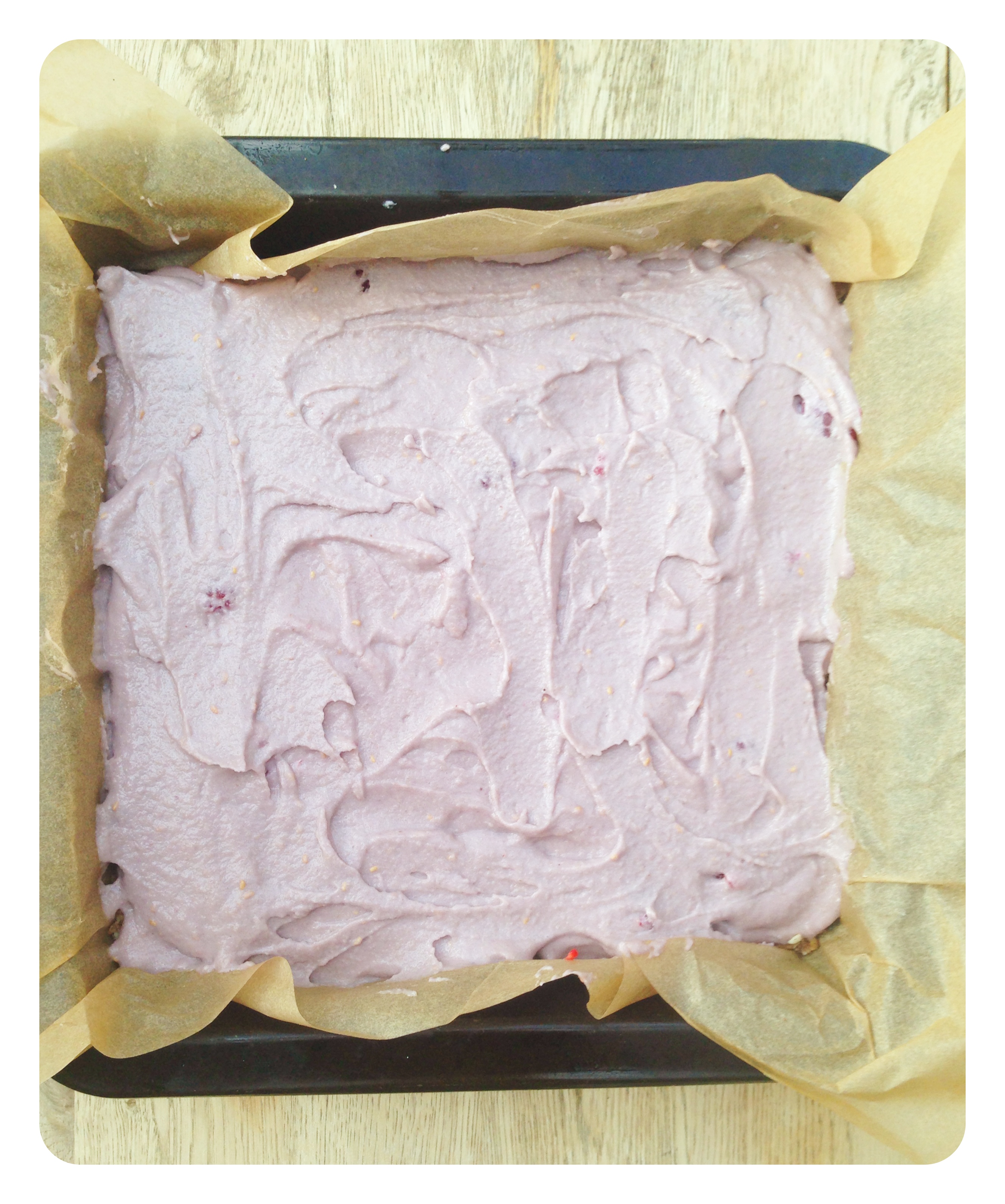 Take out of the freezer and decorate however you like and then slice. I melted some homemade chocolate and drizzled it over the top with some flaked almonds! Store in the fridge.