Superfood Chocolate Bark
Makes 20 servings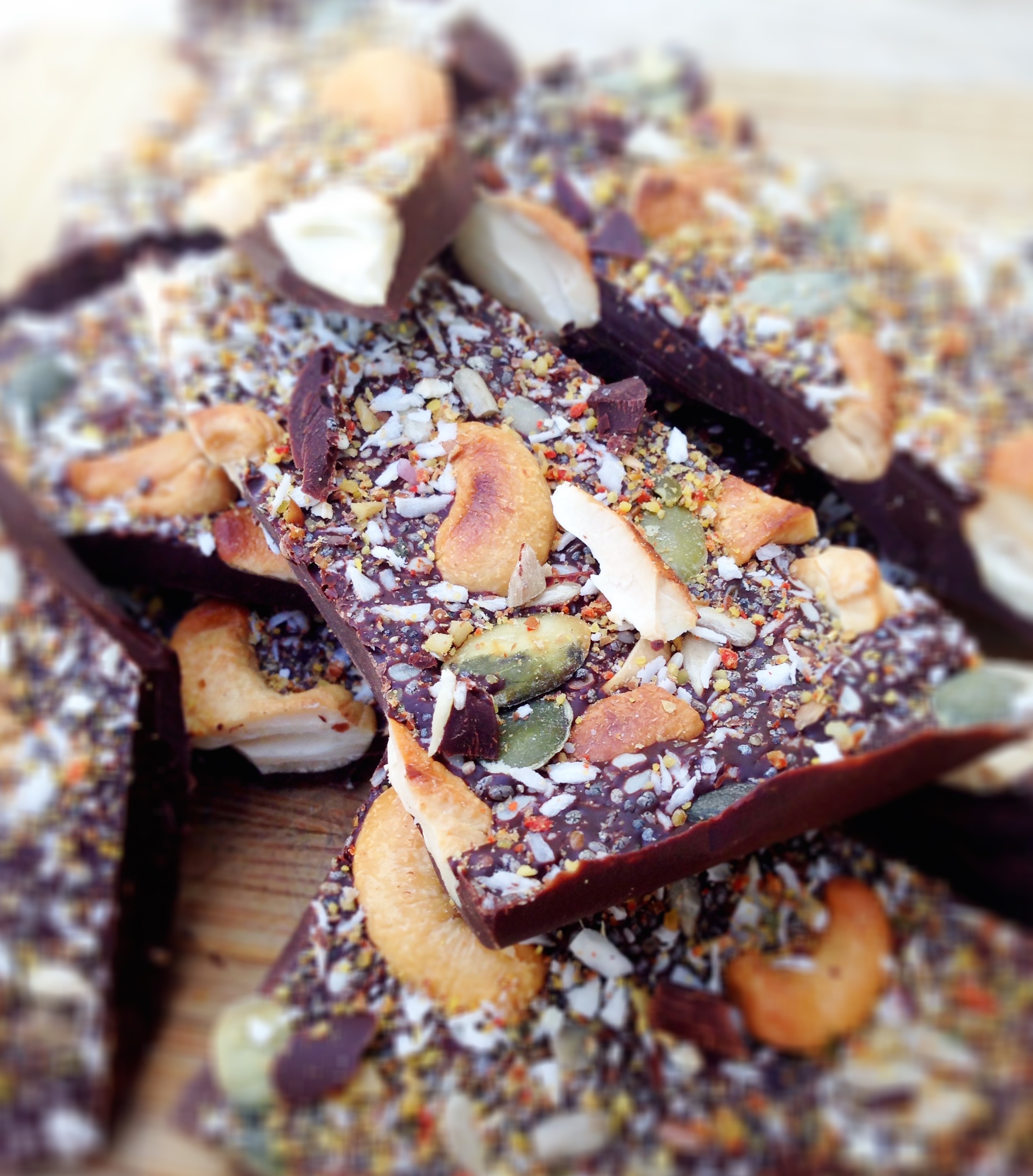 Ingredients
1/4 Cup of Cashews (35g)
1 Tablespoon of Sunflower/Pumpkin Seeds
1 Tablespoon of Chia Seeds
1 Tablespoon of Ground Flax Seed
1 Tablespoon of Desiccated Coconut
200g of Cacao Butter
1/4 Cup of Maple Syrup/Honey (60ml)
1/4 Cup of Cacao Powder (25g)
Optional: Goji Berries, Flaked Coconut, Banana Chips, Other Nuts etc
If you're going to have chocolate (which I am, always), this is the way to have it. It only takes a few minutes to prepare and is so worth it. Crunchy and rich with all the antioxidants, fibre, protein and healthy fats from the nuts and seeds you really can't go wrong! I like to make this in a big batch and keep it for those after dinner cravings.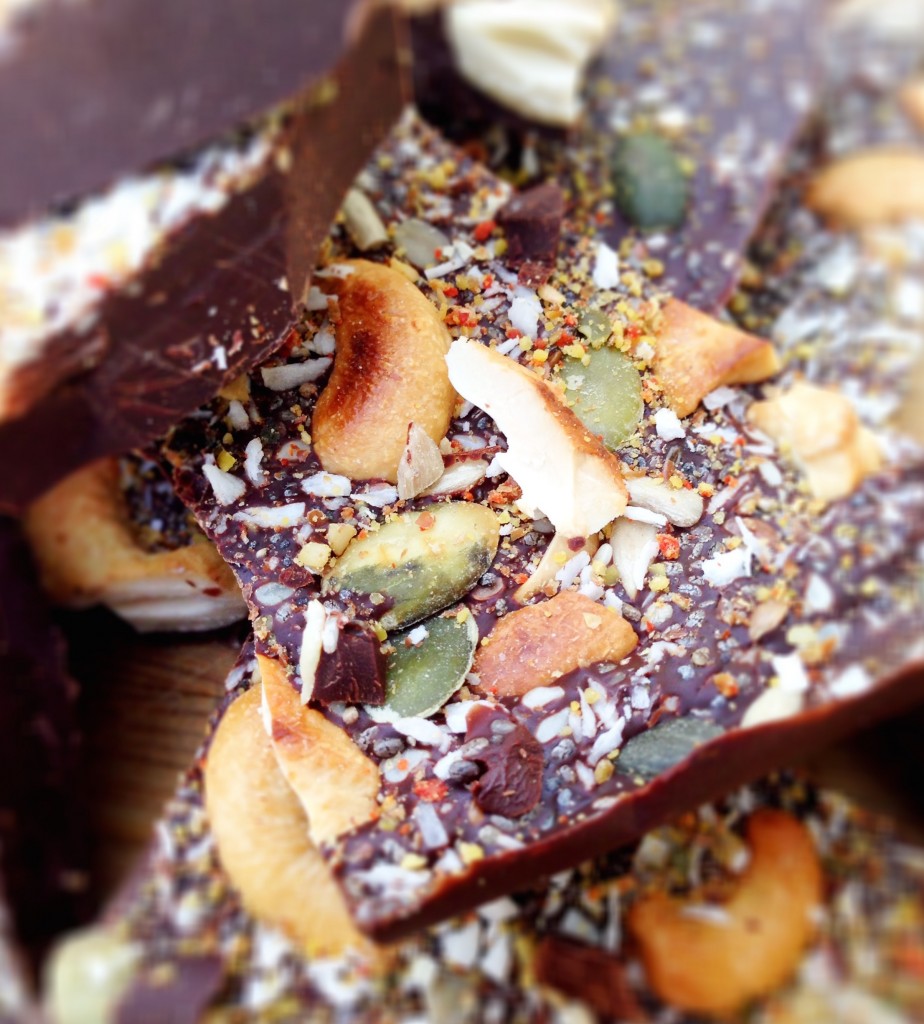 Preheat the oven to 180'C.
To make your chocolate, melt the cacao butter, slowly on low heat. Then stir in your cacao powder and sweetener. When everything is melted together give it a really good whisk and take it off the heat. If you're using regular dark chocolate instead, simply melt it.
Scatter your nuts and seeds out on a roasting tray and roast at 180'C for about 8 minutes until toasted and golden.
Line a baking tin with parchment paper. Whisk the chocolate once more, then pour it all in to the baking tin and spread it evenly.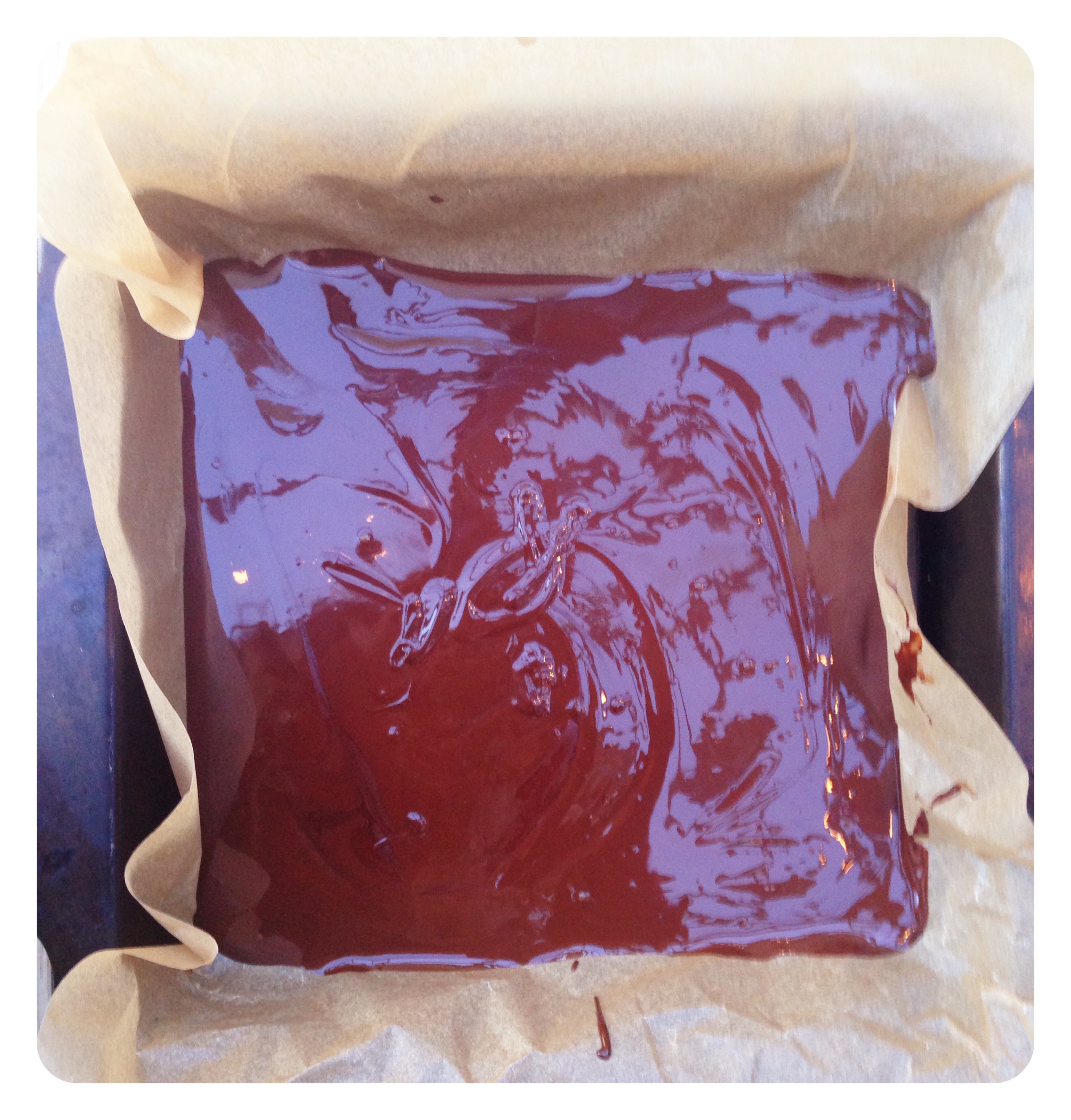 Scatter the roasted cashews and seeds and the desiccated coconut over the top and pop it in the freezer for about 30 minutes until set. Snap or chop it into chunks before serving. Store it in the fridge to keep it nice and cold or in a cold dry cupboard.