Cinnamon Raisin Oat Bars
Makes 9 Bars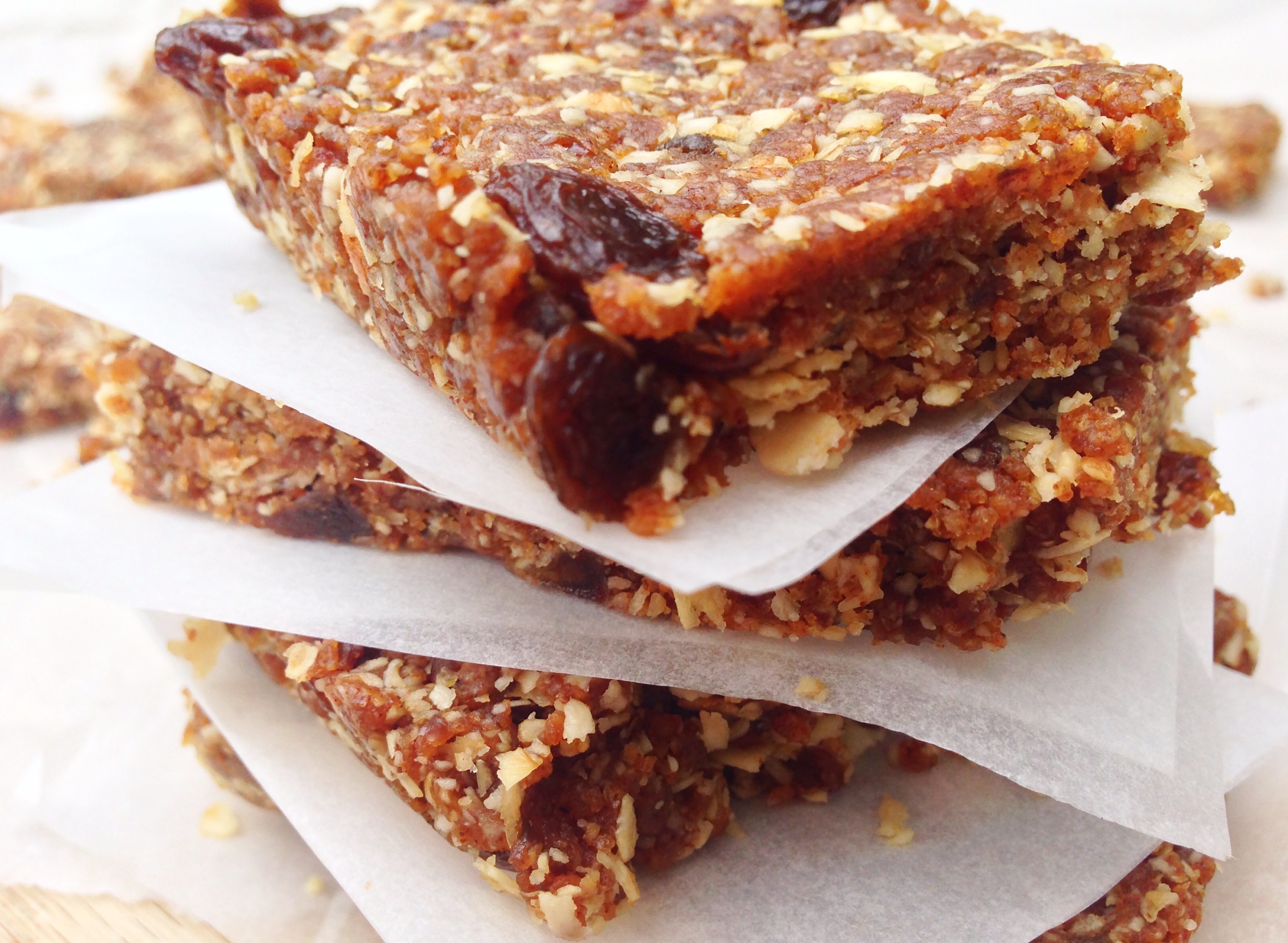 Ingredients
1/2 Cup of Dates, Pitted (75g)
170g of Almond Butter
1 and 3/4 Cups of Gluten Free Oats (175g)
1/2 Cup of Raisins (75g)
2 Teaspoons of Cinnamon
These are very similar to my Almond Butter Oat Bars, minus the chocolate and with a few additions! They make a great treat on the go and they're so comforting with a cup of tea.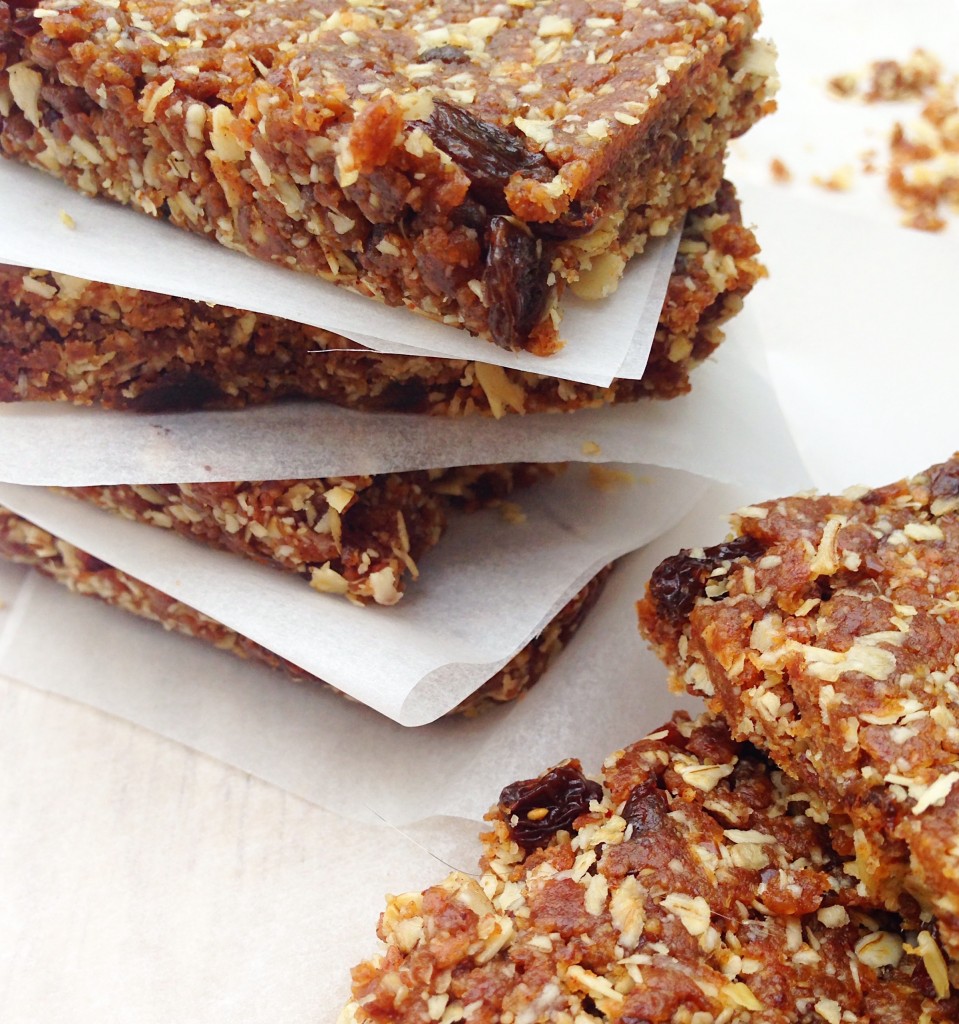 To start, pour boiling water over the dates and leave them to soak for about 10 minutes.
Add the dates to the food processor with 6 tablespoons of the water they were soaking in and the almond butter. Blitz them until you have a delicious whippy caramel.
Combine the oats and cinnamon and mix well. Add them to your food processor with the almond butter mixture and blend until combined. Roughly chop the raising and mix them in.
Press the mixture very firmly into a baking tin lined with parchment paper. Pop them in the fridge for about an hour and then slice into bars.