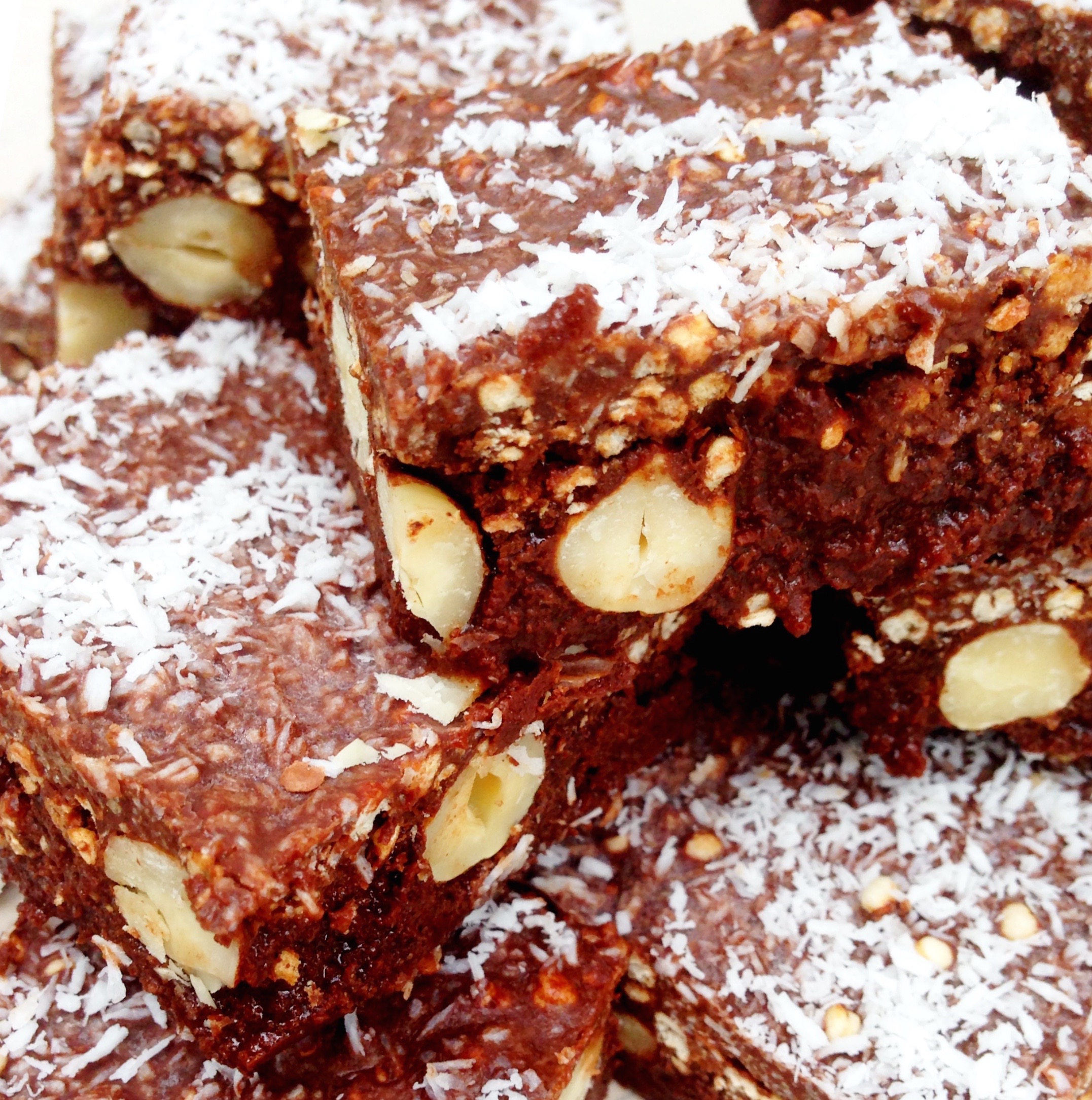 Ingredients
1/4 Cup of Cacao Powder (25g)
1/4 Cup of Melted Coconut Oil (60ml)
1/2 Cup of Honey/Maple Syrup (125ml)
1/2 Cup of Almond Butter (125g)
1/4 Cup of Hazelnuts (35g)
1/4 Cup of Quinoa Pops (5g)
2 Tablespoons of Desiccated Coconut
Optional: Any other nuts, dried fruits etc
I never get tired of nuts and I never get tired of chocolate- ever. With that in mind, and a half empty packet of quinoa pops in my cupboard, this chewy, crunchy treat was born. You can add in whatever you like to the basic raw chocolate/fudge mixture and play around with different combinations depending on your tastes.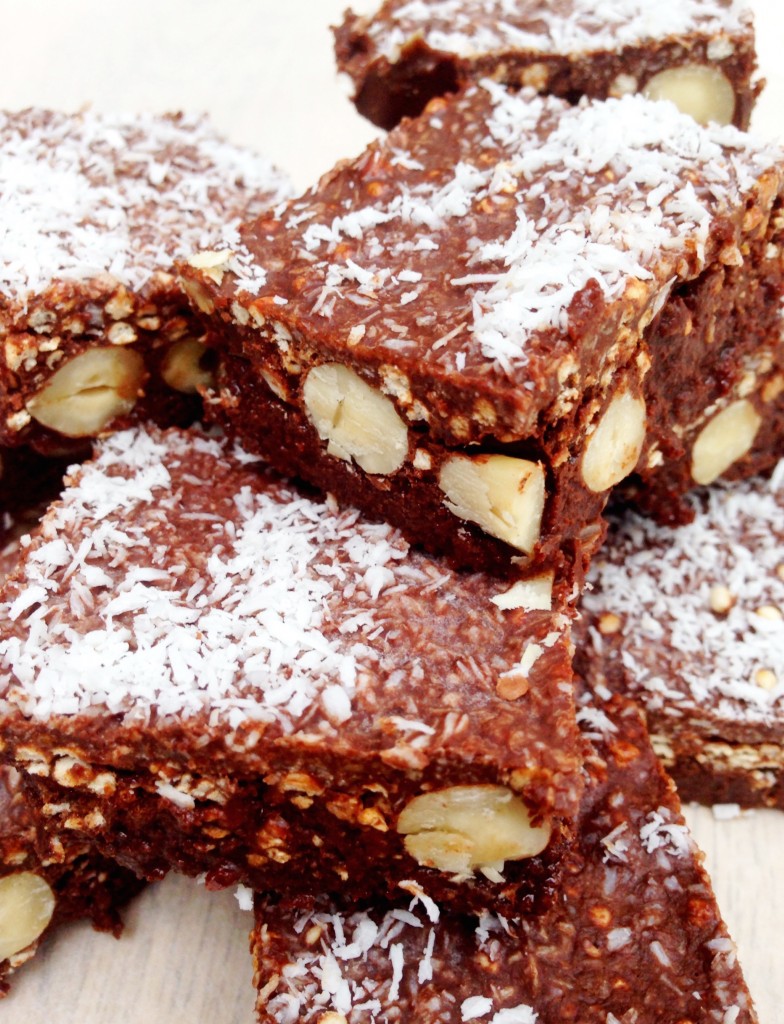 Firstly, dry roast the hazelnuts at 180'C for about 10 minutes. Add the cacao powder, coconut oil, almond butter and sweetener to a large bowl and mix. Mix in the quinoa pops
Pour the mixture into a baking tin lined with parchment paper.
Add in the hazelnuts, pushing them down a bit so that they sit evenly throughout the mixture. Sprinkle the top with the coconut and you're done!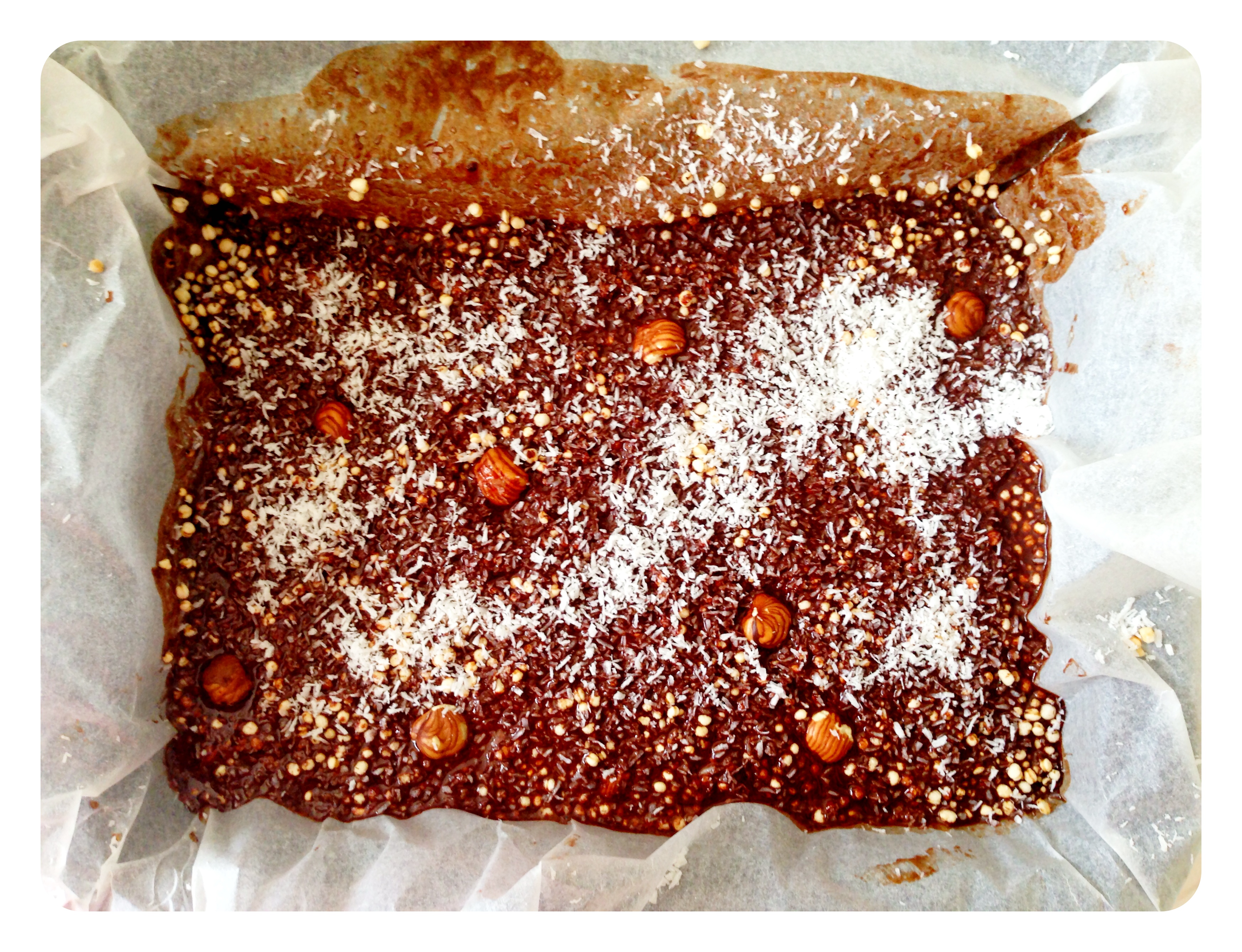 Pop it in the freezer for about 20 minutes and then slice into little cubes and enjoy!