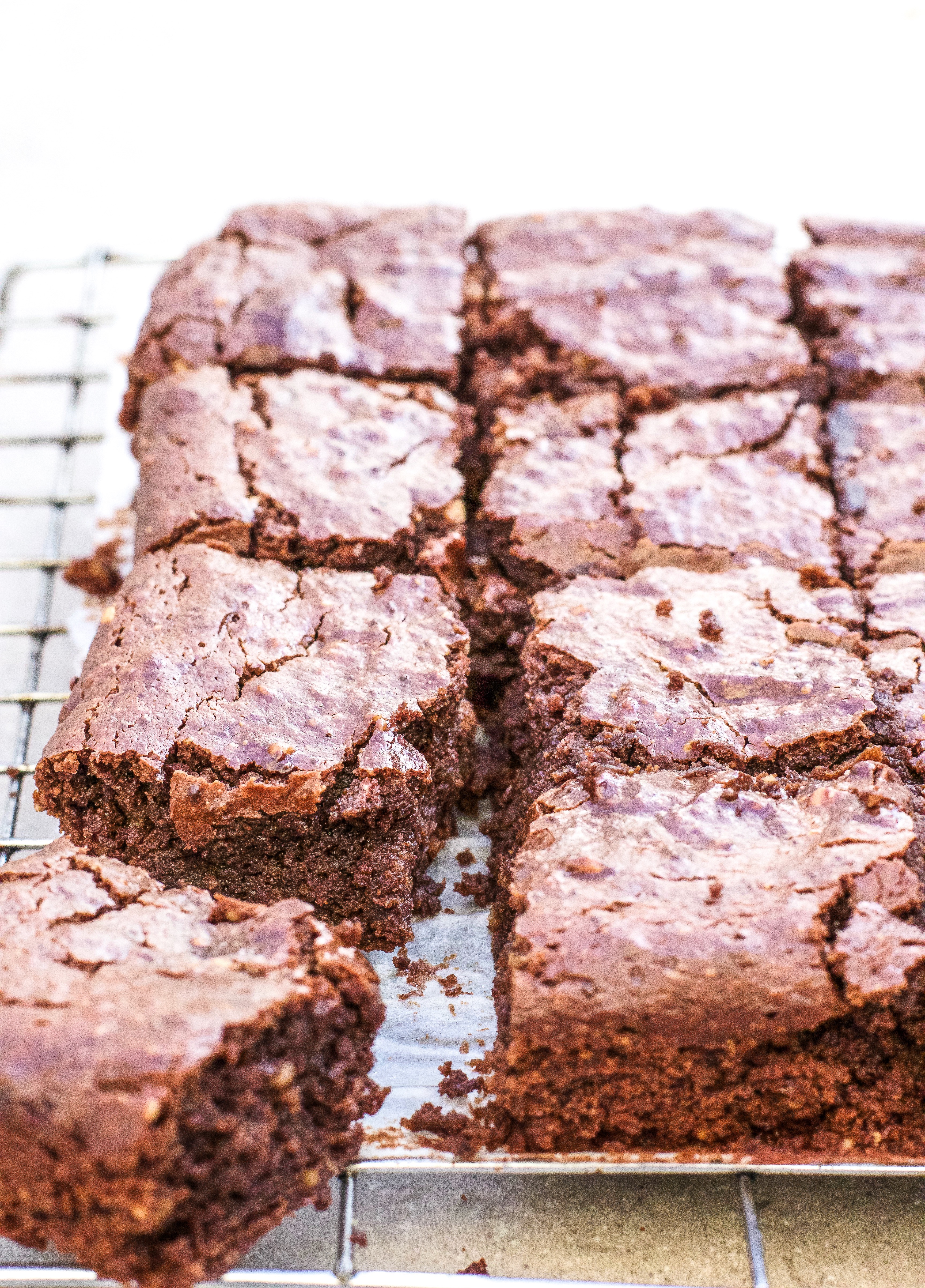 Ingredients
1 Tablespoon of Ground Flaxseed
2 Tins of Chickpeas
1 Teaspoon of Vanilla Essence
105g of Coconut Sugar (3/4 Cups)
340g of Cashew or Almond Butter (1.5 Cups)
50g of Cacao Powder (1/2 Cup)
1 Teaspoon of Baking Powder
Big Pinch of Coarse Salt
These are everything you could ever want in a brownie- fudgey rich and totally irresistible.
Preheat the oven to 180'C.
Add 175ml of chickpea water (keep the chickpeas for something else), the vanilla, coconut sugar and flaxseed to a small saucepan on medium heat. Whisk until the sugar is completely dissolved.
Add the mixture to a large bowl with the nut butter and whisk until smooth using an electric mixer.
Add in the cacao powder, baking powder and salt and mix thoroughly. It will be a thick mixture.
Line a baking tin with parchment paper and pour in the mixture, spreading it around evenly. If it's very sticky, use a damp spoon to smooth it out.
Bake at 180'C for about 25 minutes- I like them fudgey. Leave them to cool for about half an hour before slicing.