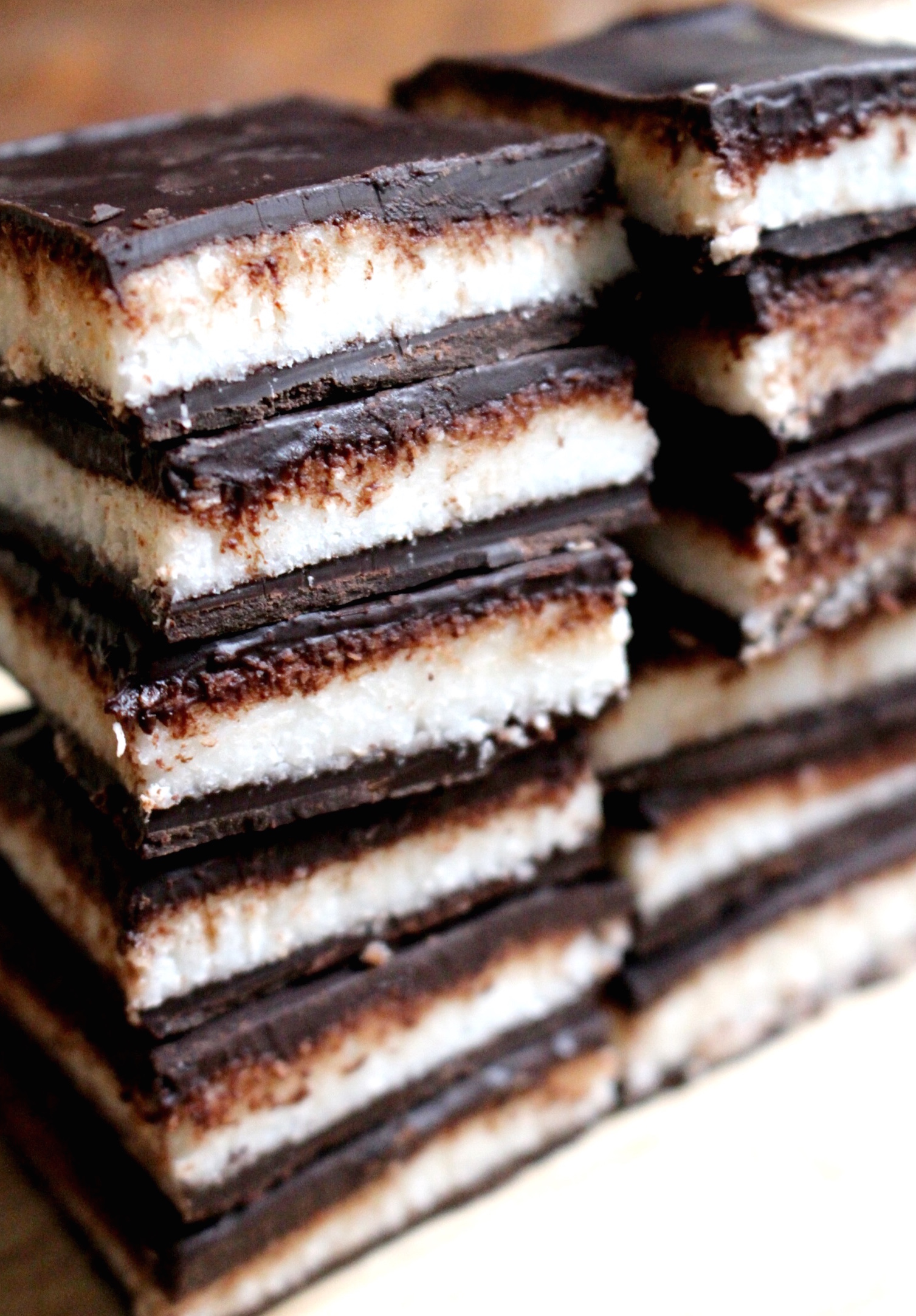 Ingredients
2 Cups of Desiccated Coconut (180g)
2 Tablespoons of Melted Coconut Oil
2 Tablespoons of Honey/Maple Syrup
1/4 Cup of Coconut Milk or Almond Milk (60ml)
200g of Dark Chocolate (70%+)
1-2 Teaspoons of Peppermint Extract
These are so easy to make, but they're a little bit slow. The good thing is that the slow part requires no work from you (just your blender!) so they're the perfect thing to make on a lazy Sunday. There's just something so appetising about a snappy square of dark chocolate and filled with this minty filling it's heaven.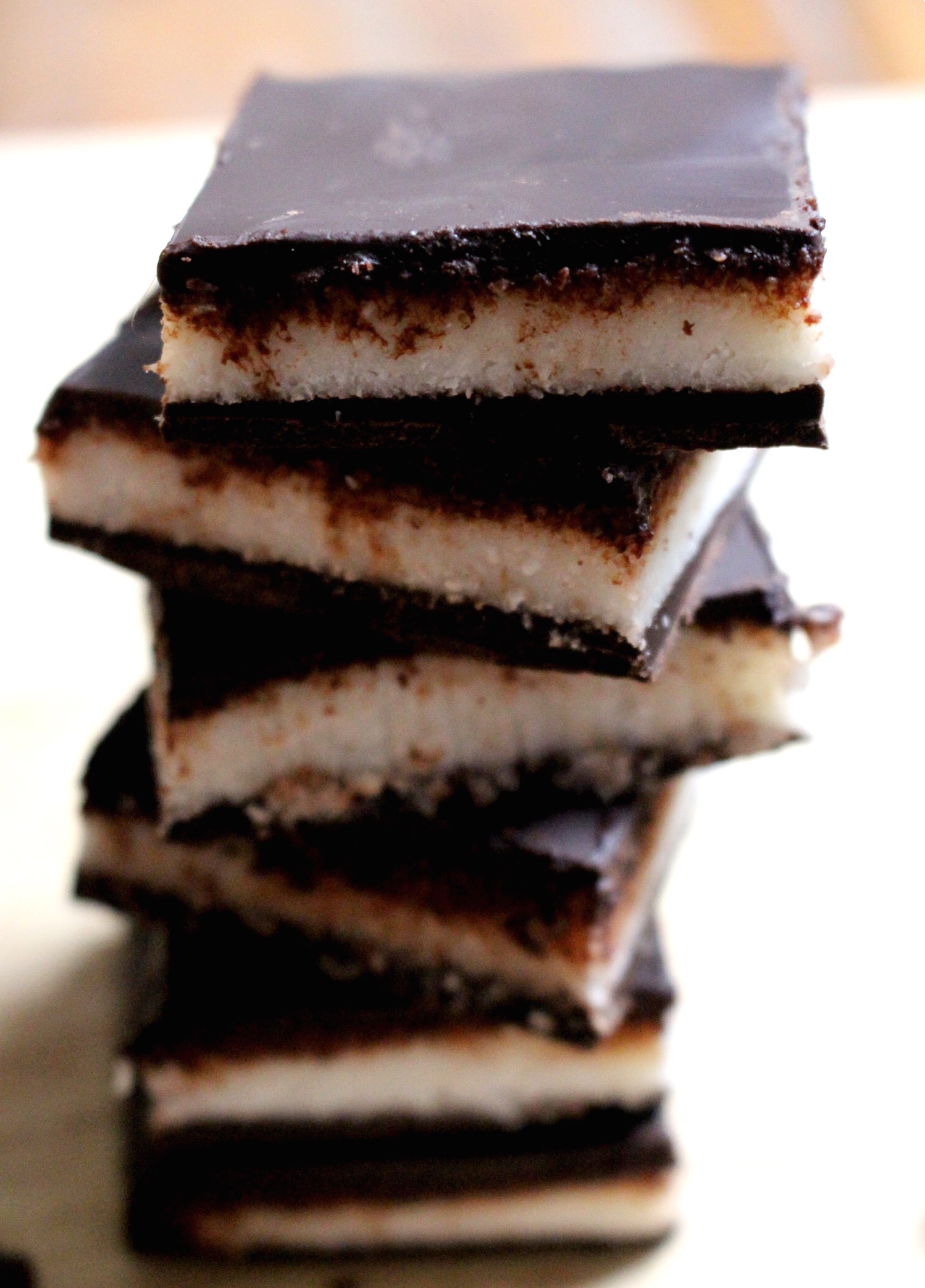 First, melt your chocolate. Pour half of it into a baking tin lined with parchment paper in a thin layer. Pick up the tin and tilt it so that the chocolate spreads out evenly. Pop it in the fridge to harden while you start the filling.
Add the coconut, melted coconut oil and sweetener to your food processor. Here's the boring bit- depending on how powerful your machine is this part can take anywhere from 3 to 15 minutes. Turn the blender on high, if you know yours isn't the strongest then sit back, relax and leave it for about 5 minutes before even checking. If you have a Vitamix or something similar it should only take a few minutes. You're looking for a texture somewhere between coconut flour and coconut cream. The creamier the better.
When that part's finally over, add in the coconut/almond milk and 1 teaspoon of peppermint extract and keep blending. The mixture should start to clump together into a squishy-ish ball. Taste it and see if it's minty enough for you, if not, add in another half teaspoon of peppermint extract and blitz it to combine.
Take the chocolate out of the fridge and spread the mint mixture out evenly on top of it. I use my hands.
Pour the other half of the chocolate over it, again tilting the pan to spread it out. If you use a spoon you might catch some of the filling and they'll come out lumpy.
Pop them in the fridge just long enough to harden and then slice and enjoy!