Super Snack Bars
Makes 12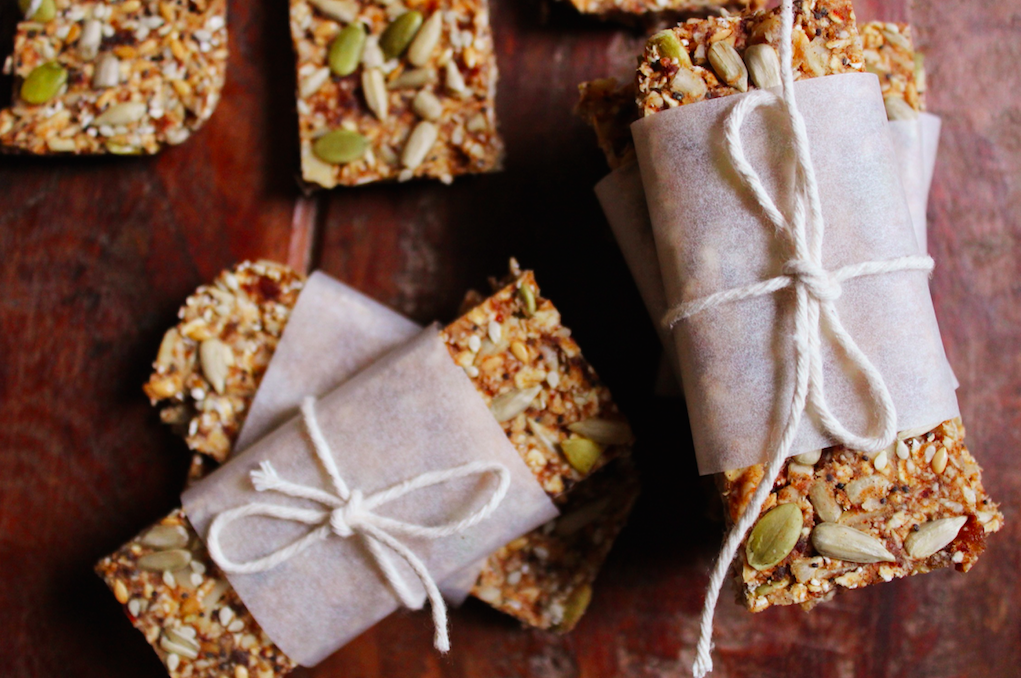 Ingredients
1 Cup of Gluten Free Oats
1/2 Cup of Sliced Almonds
1/4 Cup of Seeds (Pumpkin, Sunflower, Chia, Sesame etc)
1 Teaspoon of Cinnamon
1 Cup of Dates
1/4 Cup of Melted Coconut Oil
These super snack bars are perfect for grabbing breakfast on the go or beating that afternoon slump. Packed full of oats and super seeds they're just what you need to get you through the day, not to mention that they're absolutely delicious.They're extremely moreish so you may have to keep them under lock and key!
Add your dates to a bowl and pour boiling water over them. Let them soak for a few minutes. While they're soaking, combine the oats, sliced almonds, seeds and cinnamon in a large bowl.
Add the dates and 2 tablespoons of their soaking water to your food processor and blitz on high until they are well broken up into a paste. Add in the melted coconut oil and blend some more until you have a lovely smooth(ish!) mixture.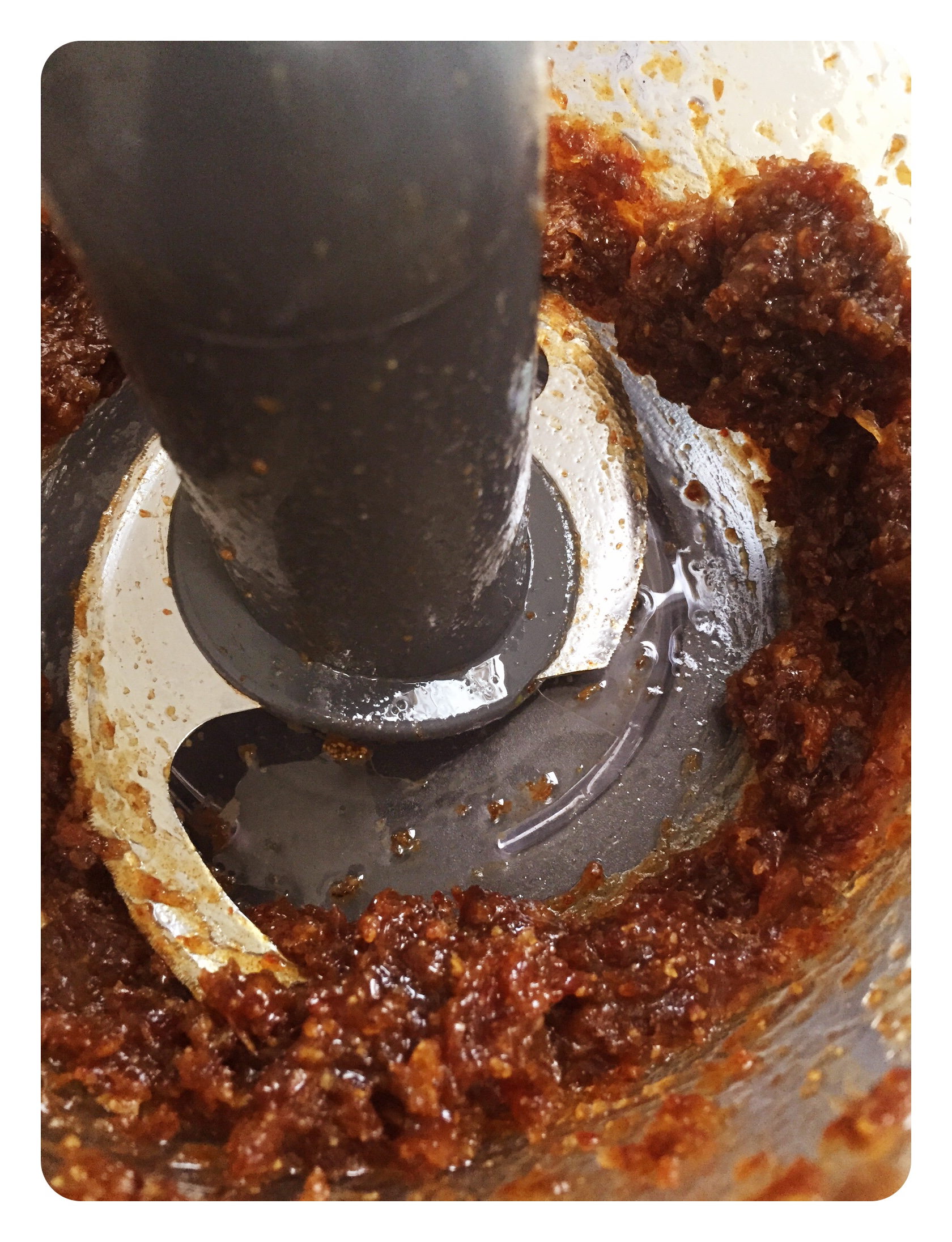 Pour the date mixture in to the bowl with the dry ingredients and mix thoroughly.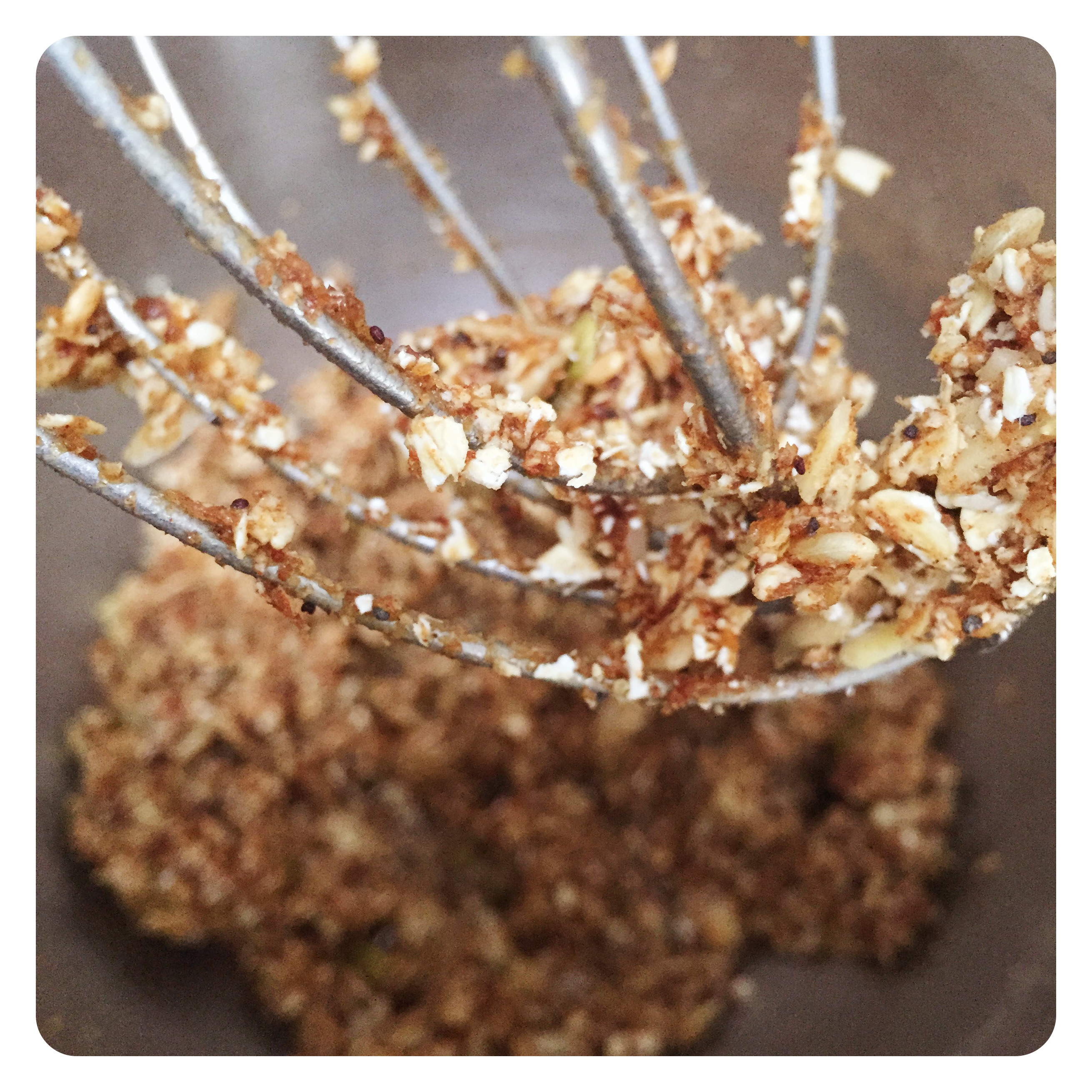 Spread the mixture out into a small tin lined with parchment paper and pop in the freezer for about an hour. Take out, slice and serve!