Sesame Crunch Kale Salad
Serves 4-6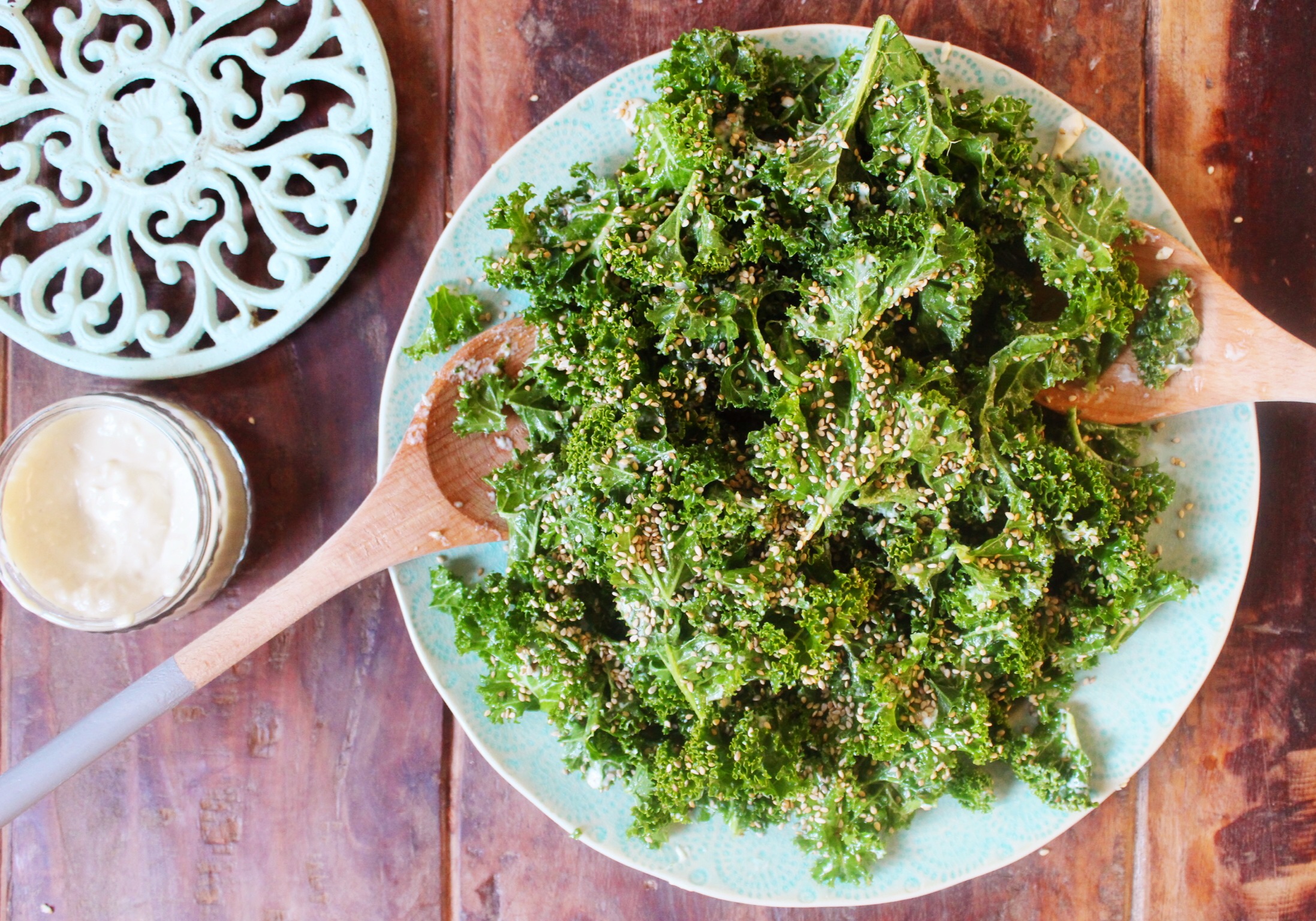 Ingredients
200g of Kale
3 Tablespoons of Sesame Seeds
For the Tahini Dressing:
3 Tablespoons of Tahini
2 Tablespoons of Olive Oil
Juice of 2 Lemons
2 Cloves of Garlic
3 Tablespoons of Water
Pinch of Coarse Salt
This is such a delicious twist on your everyday salad. The creamy nuttiness of the tahini dressing with the silky massaged kale and crunchy sesame seeds is like a little holiday for your tastebuds! This salad is amazing as a side or throw some gorgeous grilled steak on top for a sensational main.
Tear all the stalks from the kale and add it to a large bowl. Drizzle it with a little bit of olive oil, about a teaspoon. Use your hands to massage the kale, rubbing and squeezing it for about 5 minutes. You'll notice the colour and texture of the kale change as you massage it (you can see this in the picture below, massaged kale on the left!)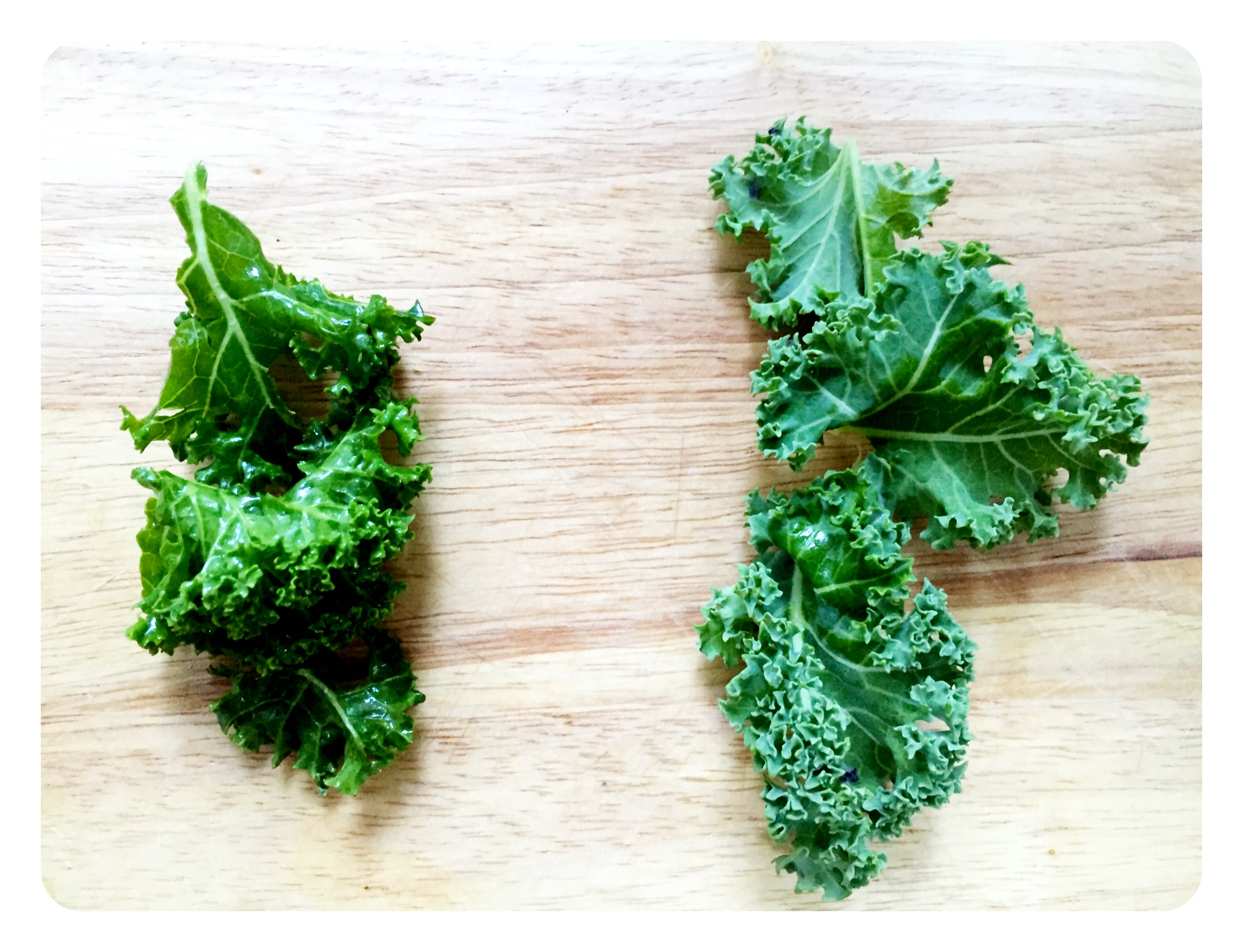 Set the massaged kale aside and add all of the dressing ingredients to your food processor and blitz until you have a smooth, creamy dressing.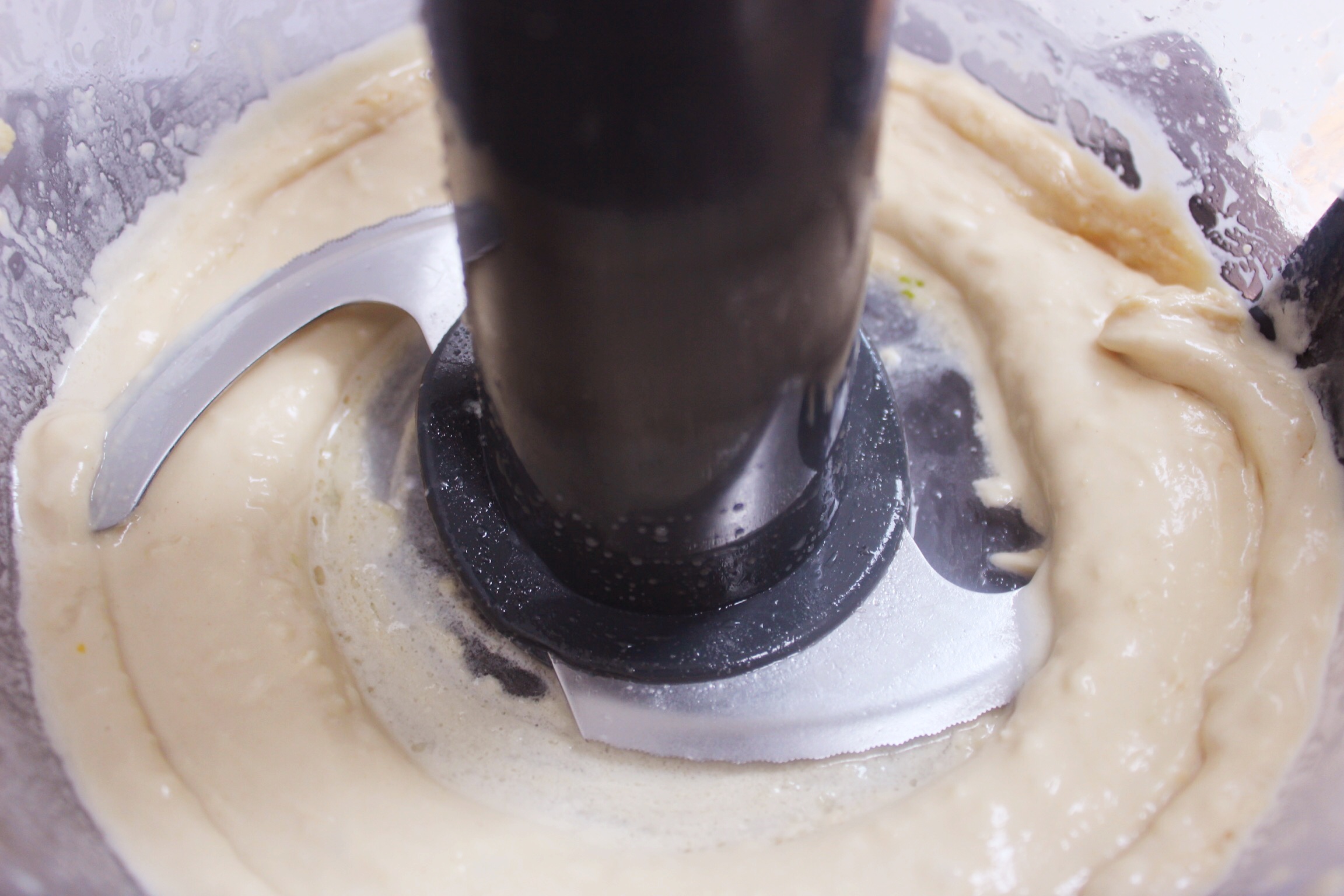 Add the sesame seeds to a pan on medium heat and toast until their nice and golden, tossing them regularly. Toss the kale in the dressing, sprinkle generously with the sesame seeds and dig in.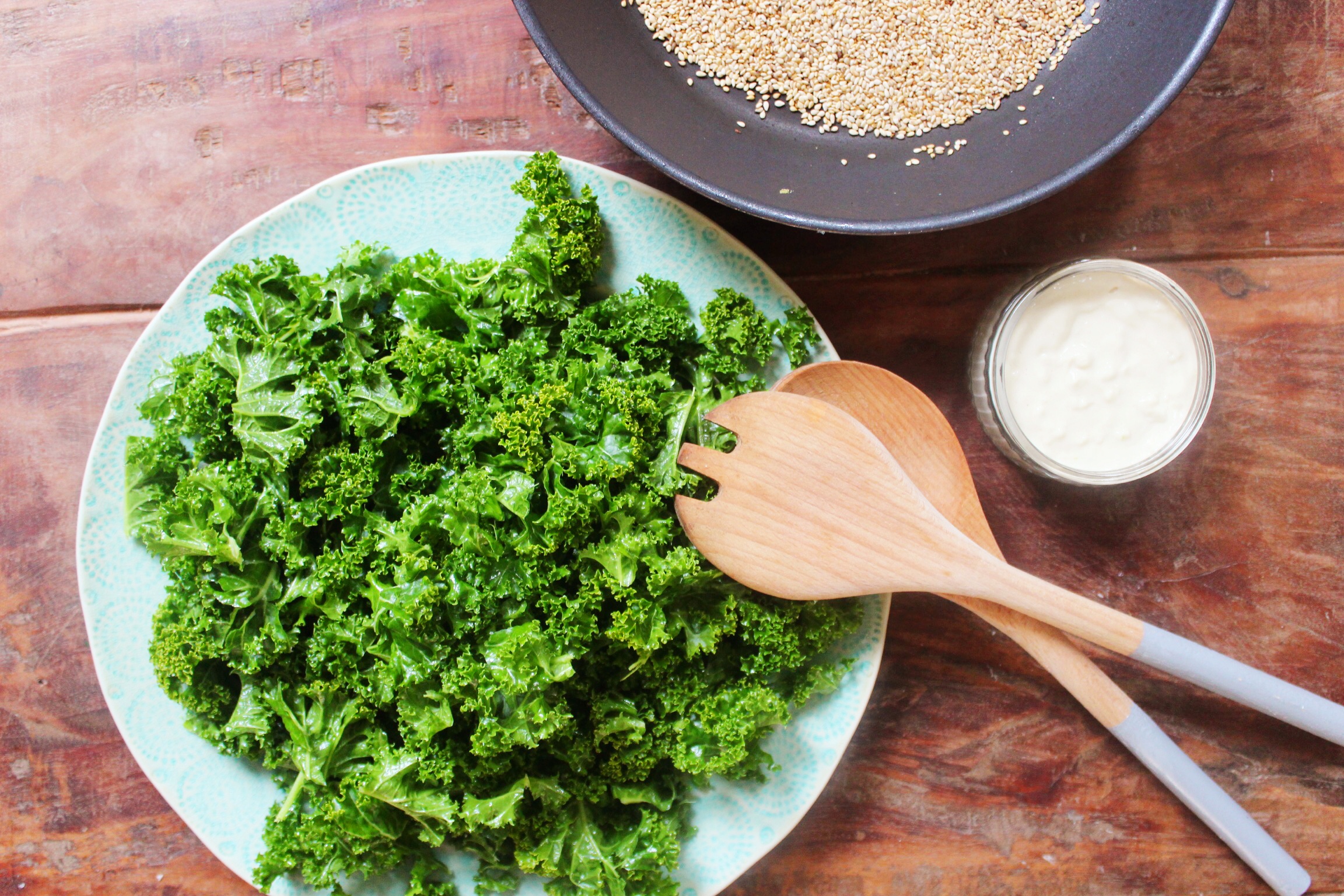 This recipe is Gluten Free, Dairy Free, Vegan & Paleo.