It's Always Sunny Quinoa
Serves 4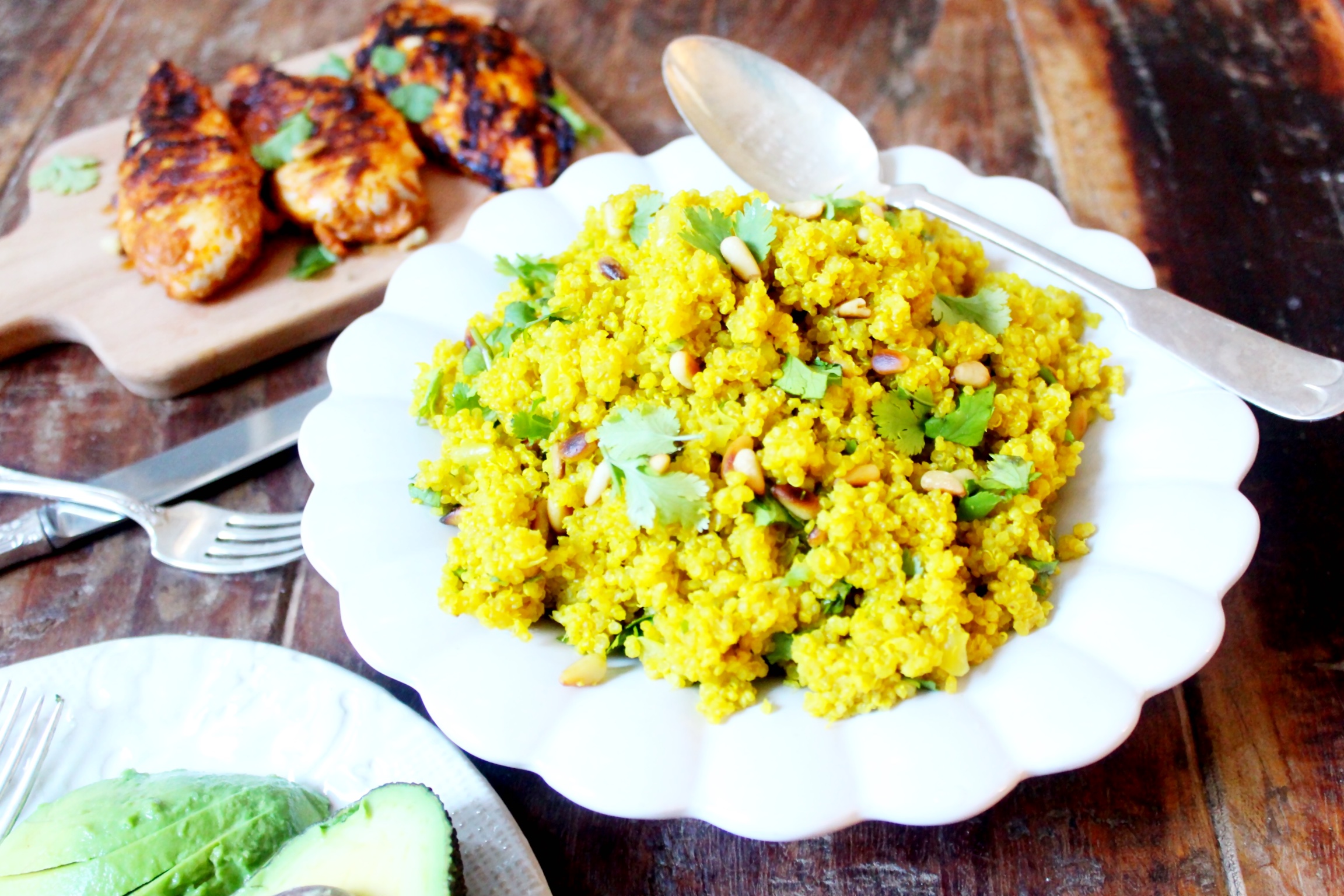 Ingredients
1 Onion, Diced
1 Clove of Garlic, Minced
1 & 1/2 Cups of Quinoa, Uncooked (255g)
1 Teaspoon of Turmeric
3 Cups of Stock (Chicken or Veg)
50g of Pine Nuts
1 Large Handful of Coriander
This will cheer you up just looking at it! A lovely burst of sunshine yellow quinoa infused with garlic, turmeric and onions, all tossed with toasted pine nuts and fresh coriander. This is full of flavour and goes gorgeously with just about anything, all while requiring minimal effort- the dream! The turmeric and garlic make it great for your immune system, too.
Add about a tablespoon of coconut oil to a pot on medium heat. When it's melted, add in the diced onion and minced garlic. Let them cook for about two minutes, stirring regularly.
Add in the quinoa and turmeric and stir everything, spreading the lovely yellow evenly throughout.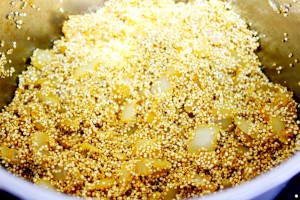 Pour in the stock and pop the lid on.
Cook the quinoa for about 10 minutes, or until all the water is absorbed. You want there to be little to no excess water, but it should still be a bit too soggy to serve. Take it off the heat and fluff it with a fork. Pop the lid back on, keeping it off the heat, and let it rest and absorb the last bit of water.
While that's resting, add the pine nuts to a pan on medium heat. Toast them for a few minutes, tossing regularly until they're golden brown.
Remove the coriander leaves from the stalks and give them a rough chop.
Fluff the quinoa one last time and add it to a bowl, add in the coriander and toasted pine nuts and toss everything.
Serve and enjoy!