Vegan Mexican Quinoa Bowl
Serves 2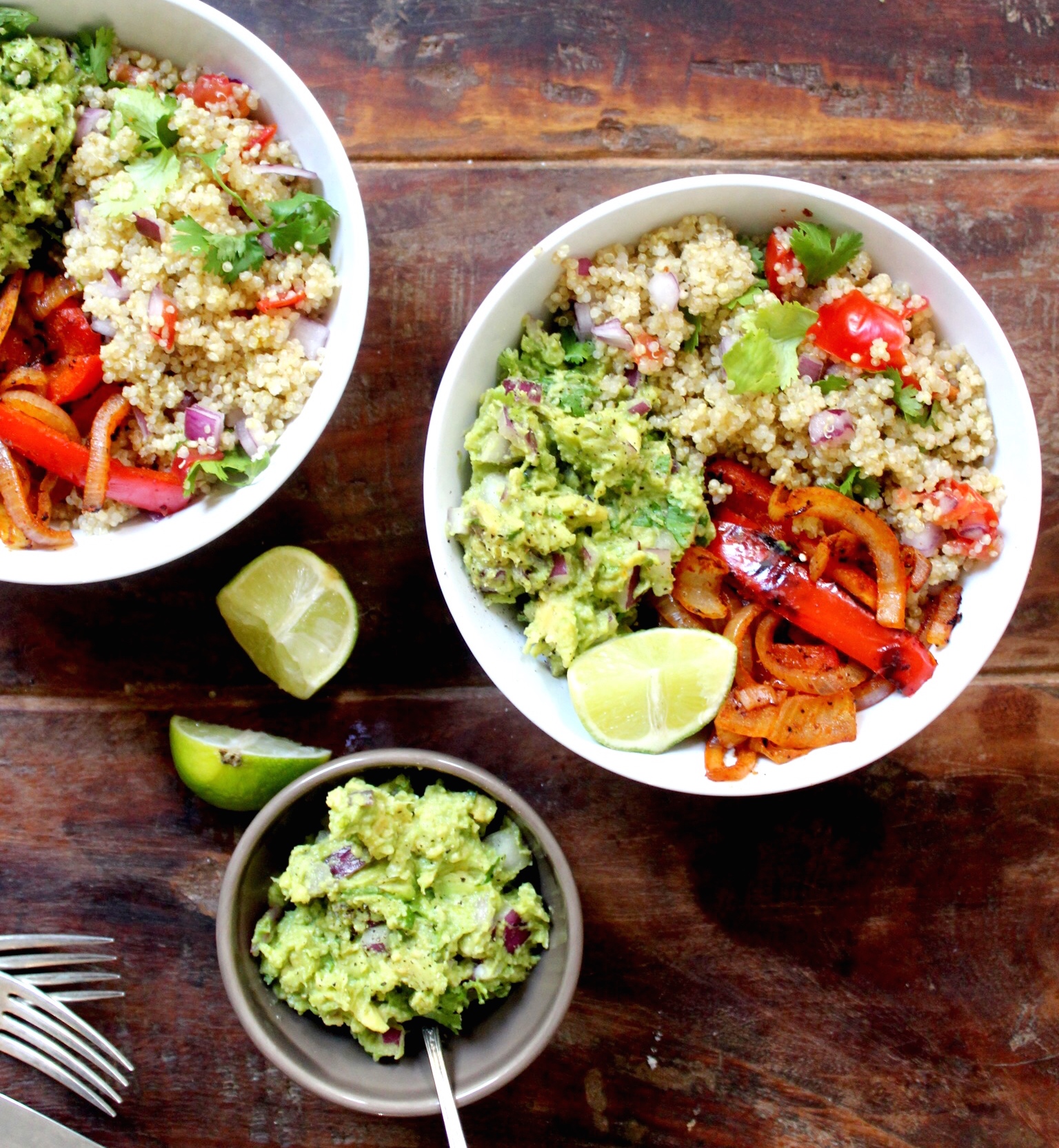 Ingredients
2 Red Peppers
1 White Onion
1 Lime
1/4 - 1/2 Teaspoon of Cayenne Pepper (depending on how spicy you like it!)
1 Teaspoon of Paprika
1 Teaspoon of Garlic Powder
1 Portion of my Perfect Guacamole
For the Quinoa
2 Cups of Cooked Quinoa (In Stock)
1/2 Red Onion
1 Large Tomato
1 Large Handful of Coriander
1 Lime
This is absolutely delicious and the ideal summery lunch or dinner. It's so full of flavour and freshness from all of the gorgeous veg, coriander and lime and is beautifully colourful. If you want to add in some chicken or beef you can add it to the pepper mixture or try my pulled mexican chicken.
Add a little coconut oil to a pan on medium heat. Slice your peppers and onions in to thin strips and add then add them to the pan. Sprinkle in all the spices and give everything a good toss. Then leave it to cook, tossing occasionally, while you make the rest.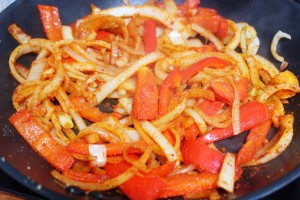 Dice your red onion and tomato. Tear the coriander leaves from their stalks and give them a rough chop. Add the red onion, coriander, tomato and cooked quinoa to a bowl and squeeze on the juice of half a lime. Toss it all together.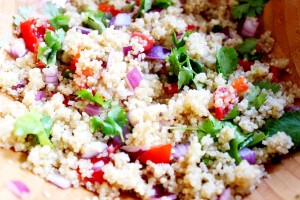 When the onions and peppers are soft and starting to brown, squeeze on the juice of half a lime and toss around once more. Let cook for another minute or so and then take off the heat.
Divide the quinoa and peppers and onions between the two bowls, add a generous serving of guacamole and serve with a squeeze of extra lime!