Cinnamon Pecan Buckwheat Granola
Makes 1 Large Jar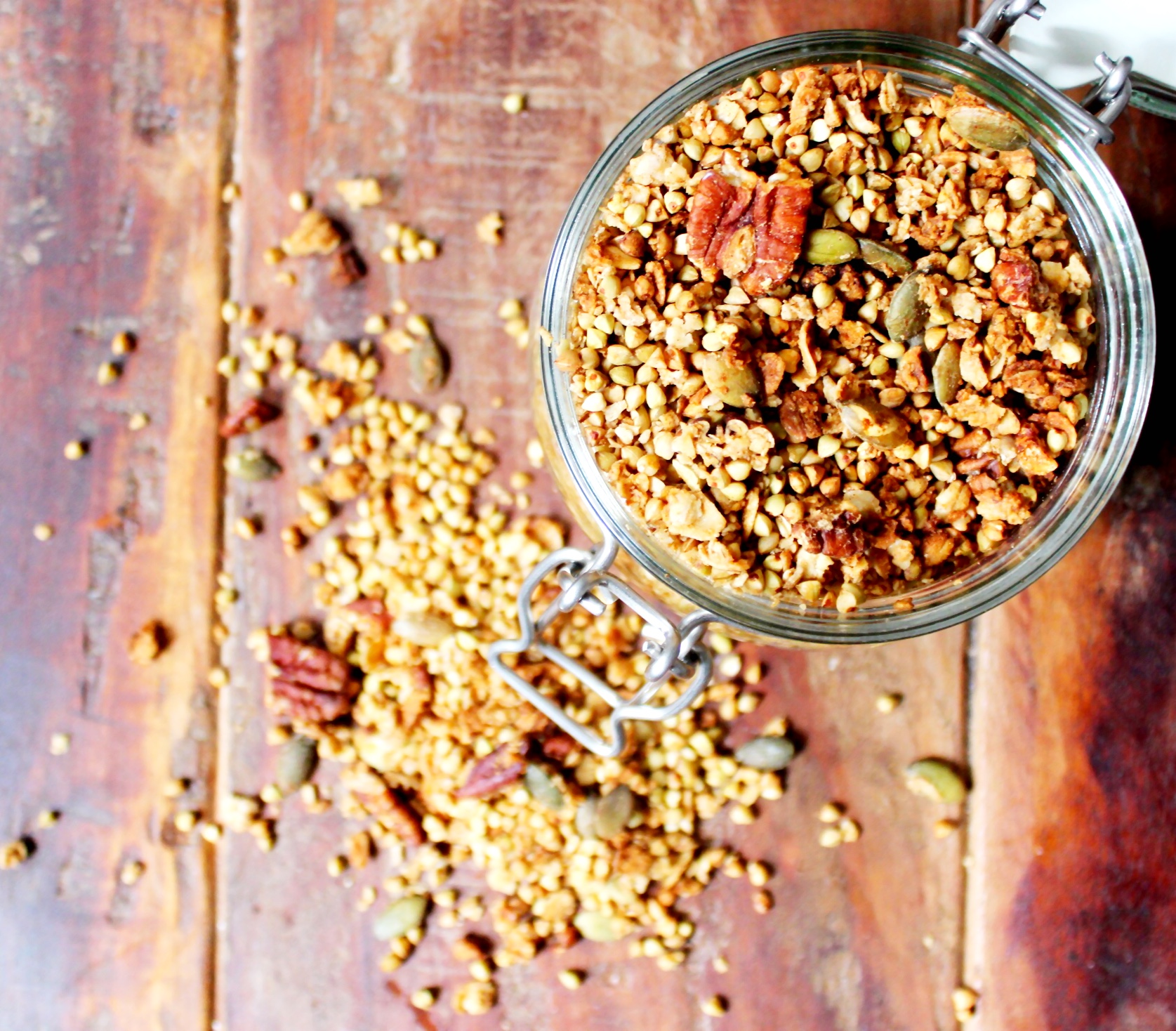 Ingredients
1 & 1/2 Cups of Buckwheat Groats
1 & 1/2 Cups of Oats, Gluten Free
1/2 Cup of Pecans
1/4 Cup of Seeds (Pumpkin, Sunflower etc)
1 Teaspoon of Cinnamon
1/4 Cup of Coconut Oil, Melted
1/4 Cup of Maple Syrup
Optional: Raisins, Cranberries, Goji Berries etc
I love buckwheat granola because buckwheat groats have this amazing crunchy, poppy texture that you can't get with any other ingredient. I was making it the other day when I realized I hadn't ever put up a recipe for it on my blog! It's just so yummy and makes a gorgeous breakfast and the best crunchy snack! It couldn't be simpler to make so it's the perfect thing to make on a lazy sunday for the week ahead.
Combine the buckwheat, oats, pecans, seeds and cinnamon in a large bowl.
Add in the melted coconut oil and maple syrup and mix everything well.
Spread out the mixture on a baking sheet and bake at 180'C for about 20 minutes until golden brown, tossing once in the middle.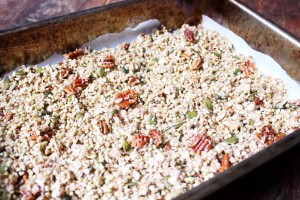 Take out and let cool before storing.