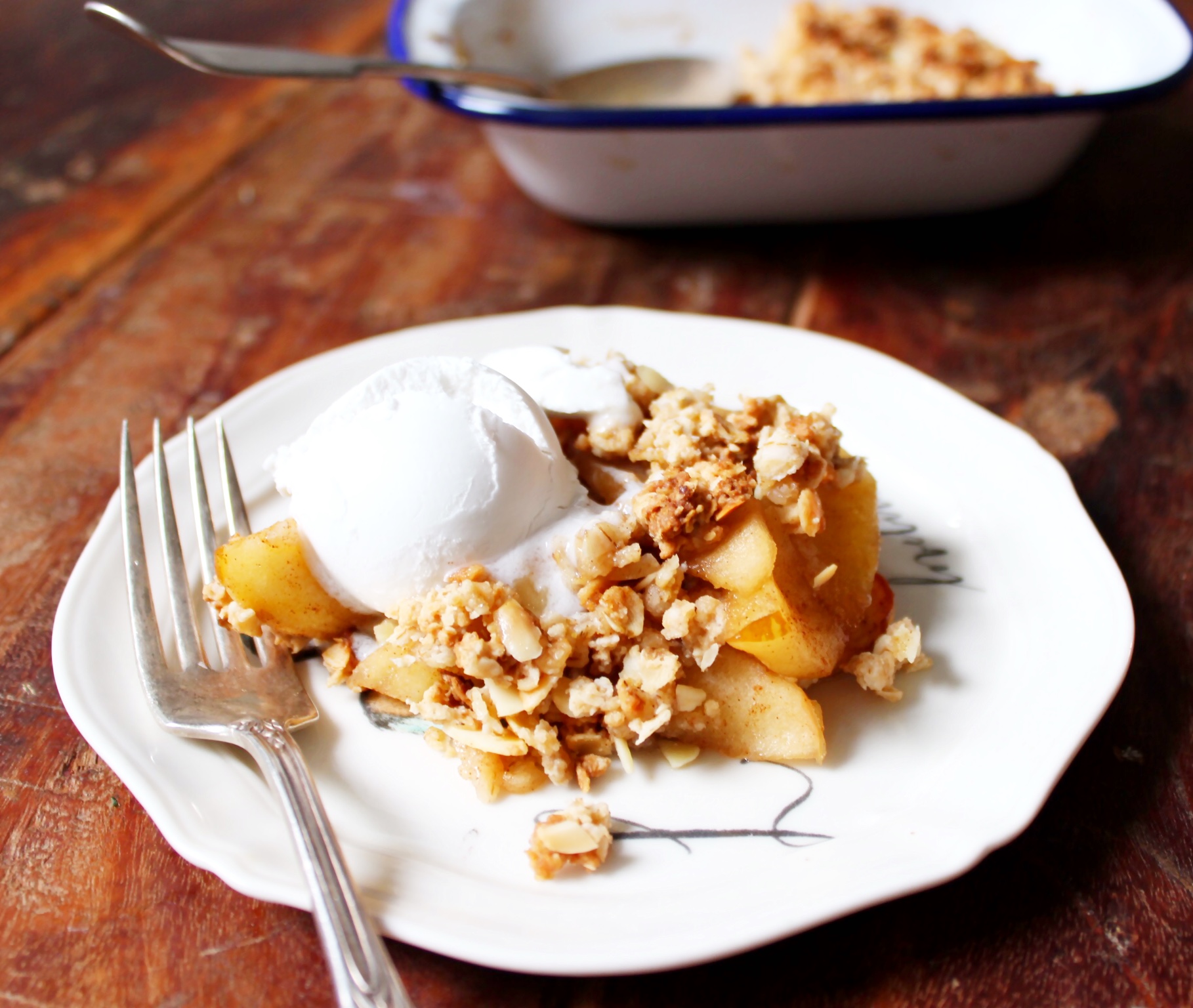 Ingredients
For the Filling:
3 Large Apples
3 Tablespoons of Maple Syrup/Honey
1 Tablespoon of Water
1/2 Teaspoon of Cinnamon
For the Topping:
2/3 Gluten Free Oats Cup of Oats (70g)
1/3 Cup of Gluten Free Oat Flour (40g)
2 Tablespoons of Flaked Almonds
2 Tablespoons of Maple Syrup/Honey
3 Tablespoons of Coconut Oil, Melted
This is so simple and so delicious- the perfect healthy apple crumble. Everybody loves a good crumble and this one can be whipped up in a matter of minutes. It's great for all occasions whether it's dessert at a summer barbecue or you're snuggled up by the fire. If I'm having a crowd around I make it in a bigger dish but if I'm just cooking for two I split it up into two littler dishes and keep one for the next day- just cover one in foil, unbaked, and keep it in the fridge. Then pop it in the oven the next day!
Peel the apples, then quarter them and cut them into wedges, discarding the core.
Add them to pan on medium heat with the water and 3 tablespoons of maple syrup. Sprinkle on the cinnamon and let them cook for 5-7 minutes, stirring occasionally.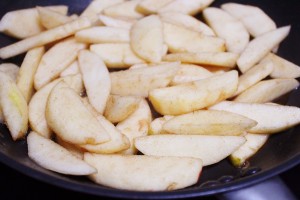 Then add them to your dish.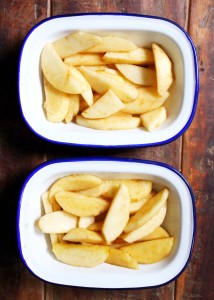 Combine the oats, oat flour and sliced almonds. Then mix in the melted coconut oil and 2 tablespoons of maple syrup.
Sprinkle the crumble generously over the top and bake at 190'C for about 25 minutes or until the crumble is nice and golden and the apples are soft.