Little Green Jacket
Serves 2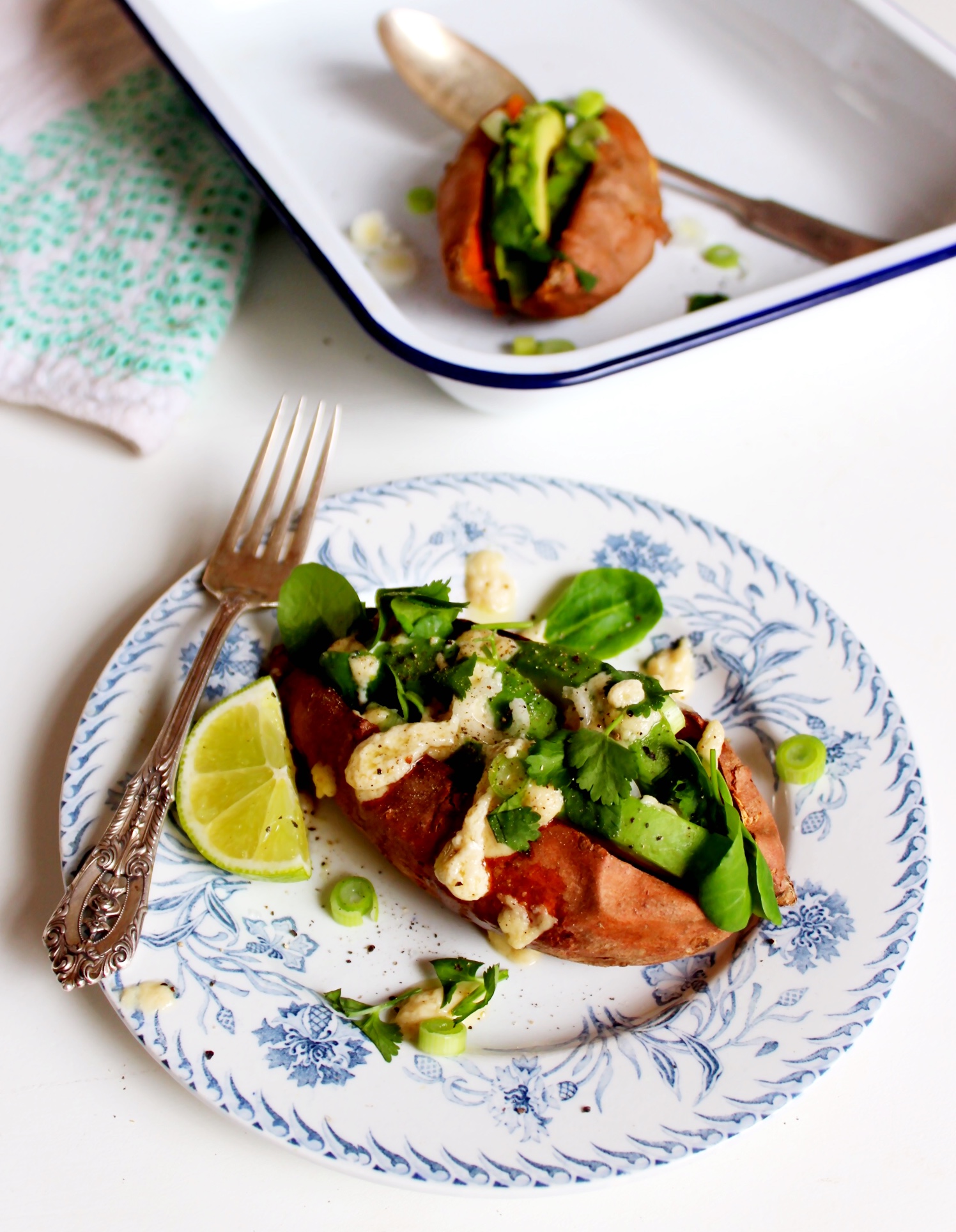 Ingredients
2 Sweet Potatoes
1 Avocado
Small Handful of Sprouts or Greens
1 Spring Onion
1 Small Handful of Coriander
For the Dressing:
1 Tablespoon of Tahini
Juice of 1 Lime
2 Tablespoons of Olive Oil
1 Clove of Garlic, Minced
This is pretty perfect, it's such a divine combination. Gorgeously soft sweet potato with perfectly crispy skin filled with ripe avocado, crunchy spring onion and fresh coriander all drizzled with creamy lime tahini. I'm a bit obsessed with this at the moment, it's hard to make something that is really satisfying while still tasting refreshing and light and this is just that- heaven.
Use a fork to prick some holes in the sweet potatoes. Rub a little olive oil into their skins, sprinkle with salt and bake at 200'C for about 45 minutes, until the skin starts to crisp and they are soft inside.
When the sweet potatoes are almost ready, prepare your dressing. Combine all of the dressing ingredients and whisk well until smooth.
When the sweet potatoes are done, take them out and slice them open down the middle. Slice the avocado and dice the spring onion. Add half an avocado to each of the sweet potato pockets. Stuff the sprouts and/or greens in on top.
Drizzle the dressing evenly over the sweet potatoes and sprinkle with the spring onions and coriander. Serve with some fresh lime.