Cacao & Chia Buckwheat Granola
Makes 10 Servings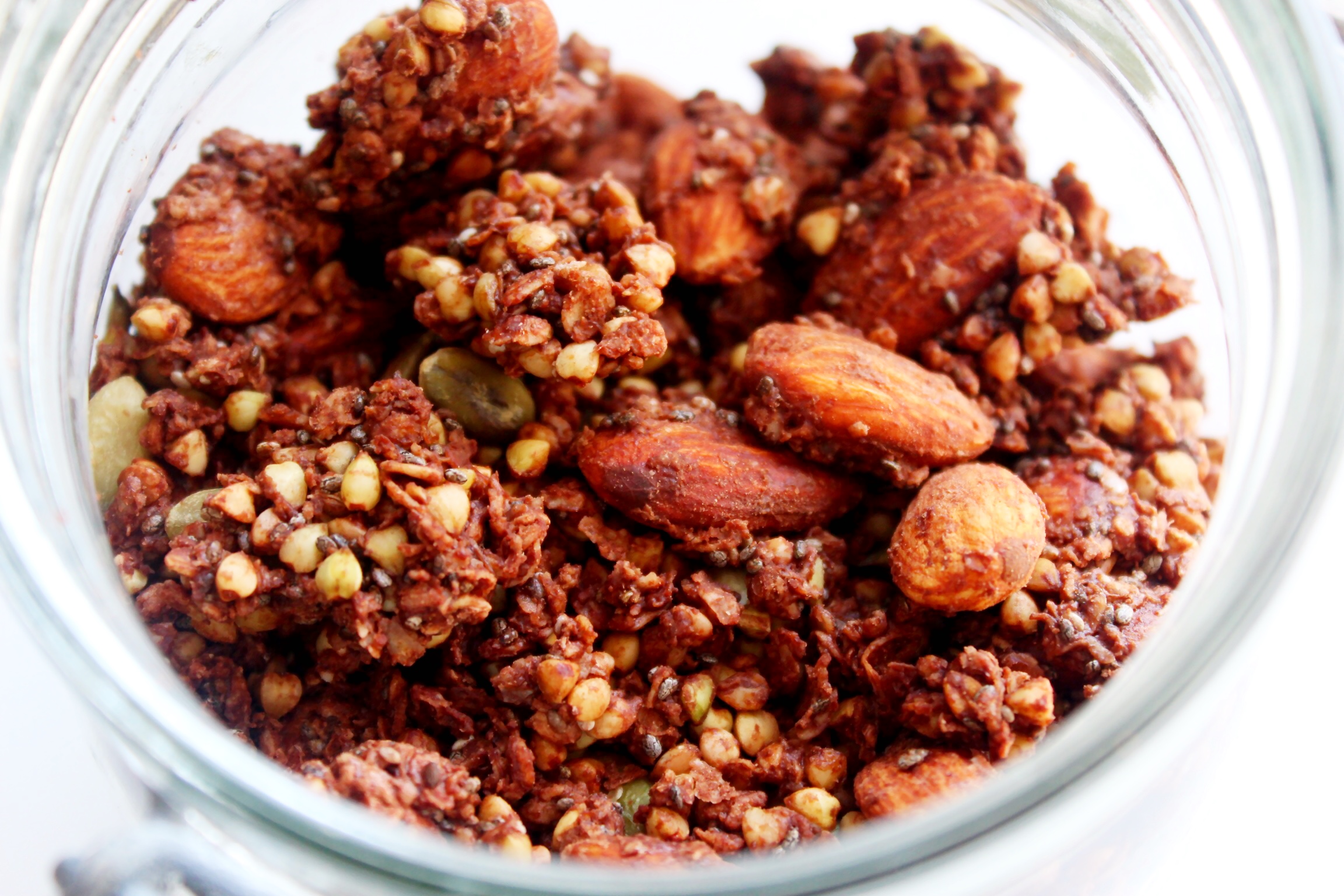 Ingredients
1 & 1/2 Cups (150g) of Gluten Free Oats
1 & 1/2 Cups (250g) of Buckwheat Groats
4 Tablespoons of Chia Seeds
3 Tablespoons of Cacao Powder
1/2 Cup (75g) of Almonds
1/2 Cup (75g) of Seeds (Pumpkin/Sunflower etc)
1/3 Cup (80ml) of Maple Syrup
1/3 Cup (80ml) of Melted Coconut Oil
Buckwheat granola is so moreish because of it's incredible crunchy texture and it makes such fabulous clusters. For this one, I've added in loads of raw cacao powder and sweetened it with maple syrup to make it chocolatey and irresistible. It's full of fibre, protein and vitamin E from the gluten free oats, almonds and pumpkin seeds and to make it even more nutritious, there's lots of chia seeds in there too which are full of Omega 3s. You can have this for breakfast or dessert or just snack on it straight out of the jar!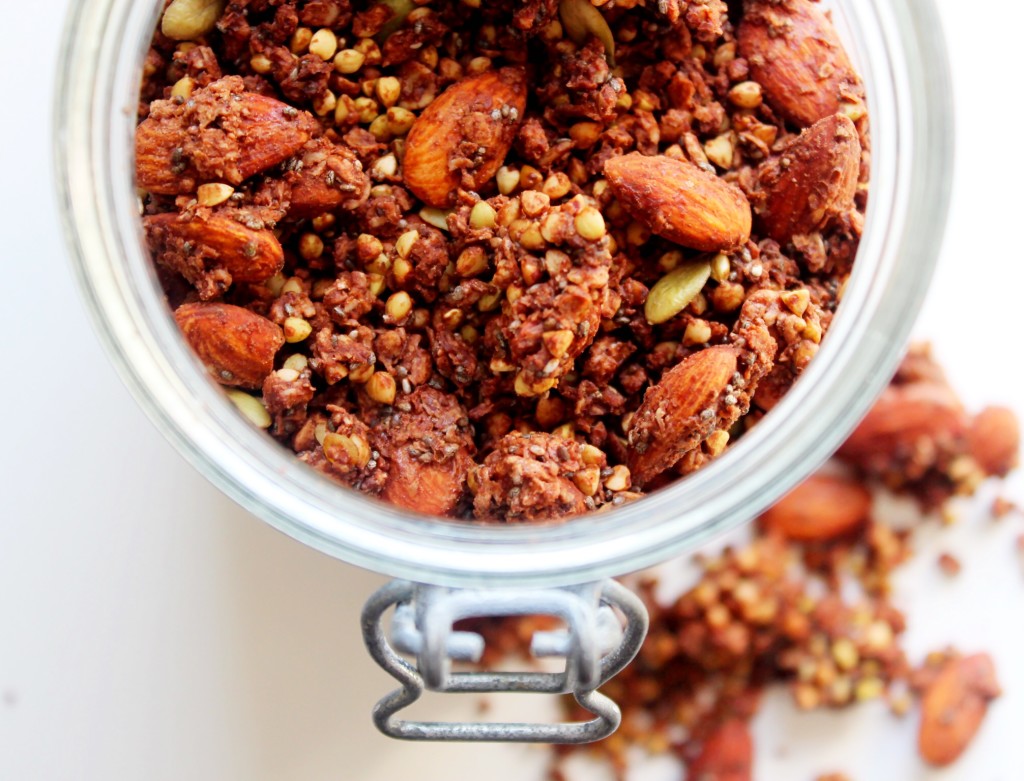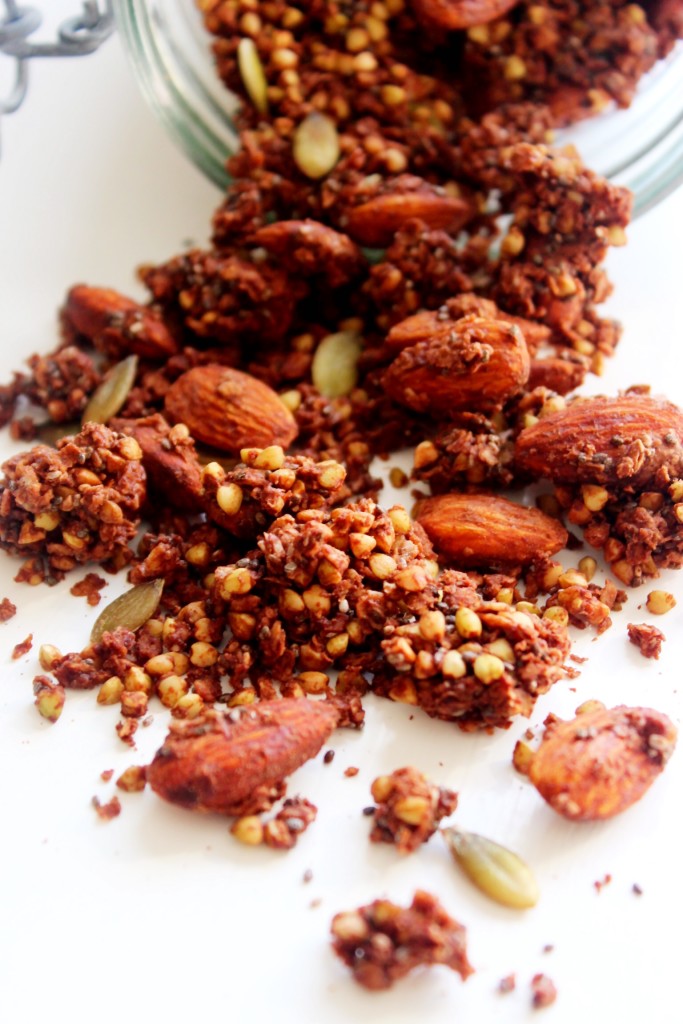 Combine the buckwheat groats, gluten free oats, chia seeds, cacao powder, nuts and seeds and mix until combined.
Drizzle in the melted coconut oil and maple syrup and mix well.
Spread the mixture out on a baking tray lined with parchment paper. Bake at 180'C for 20-25 minutes until crisp, tossing once in the middle.
Let it cool completely and crisp into clusters before storing in an airtight container.