Spiced Sweet Potato & Carrot Soup
Serves 4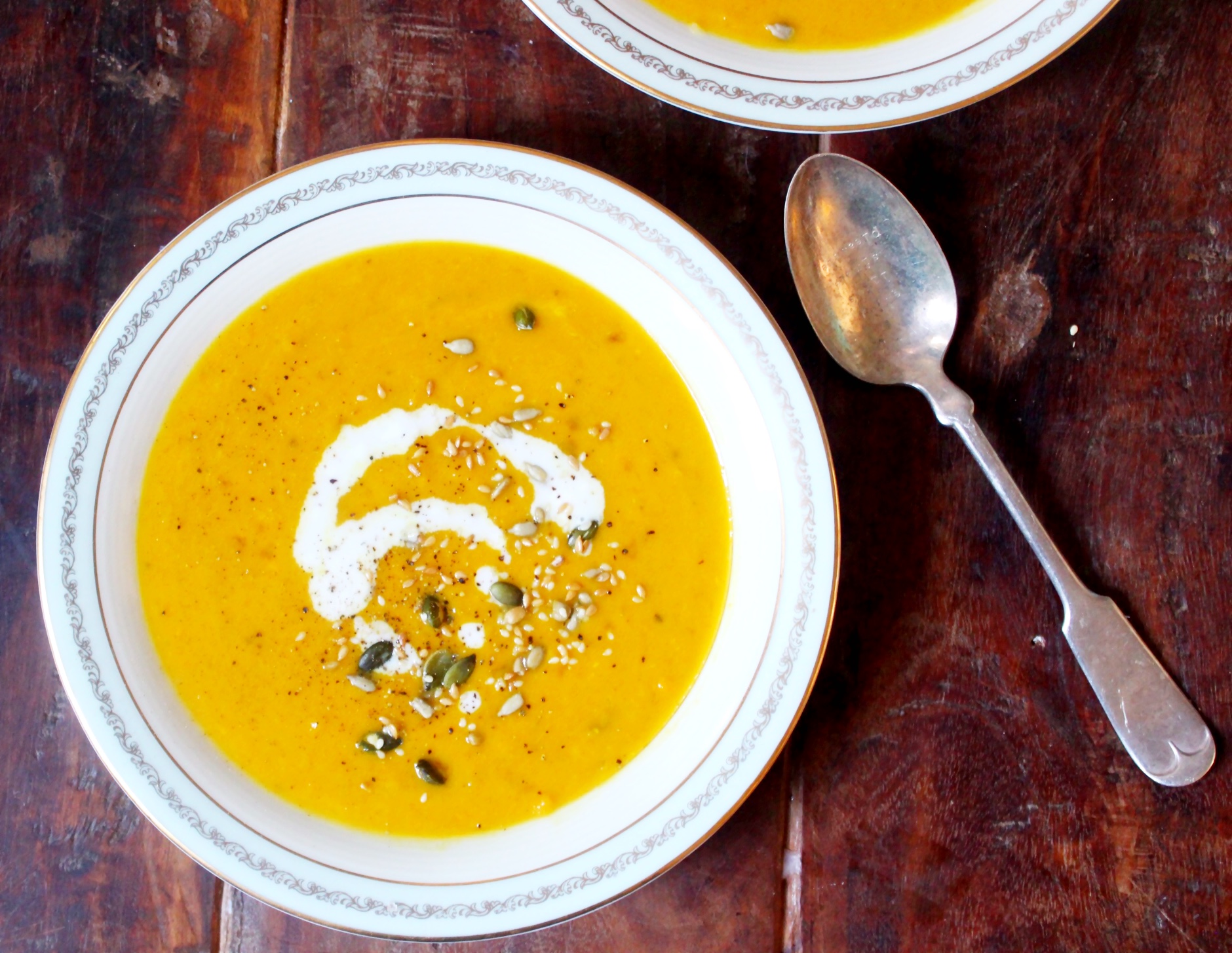 Ingredients
400g of Sweet Potato
300g of Carrots
3 Cloves of Garlic
2 Tablespoons of Olive Oil
1 Teaspoon of Cumin
1 Teaspoon of Turmeric
1 White Onion, Diced
750ml of Stock (Chicken or Veg)
100ml of Coconut Milk
Handful of Pumpkin Seeds
A great soup can give comfort like nothing else. This one is full of cumin, turmeric and garlic so it packs a serious flavour punch and it's smooth and creamy with a wonderful sweetness too. The turmeric gives it a sunny yellow colour and along with the garlic, sweet potato and carrots it's bursting with antioxidants and immune boosting goodness to help keep you healthy as the days get colder.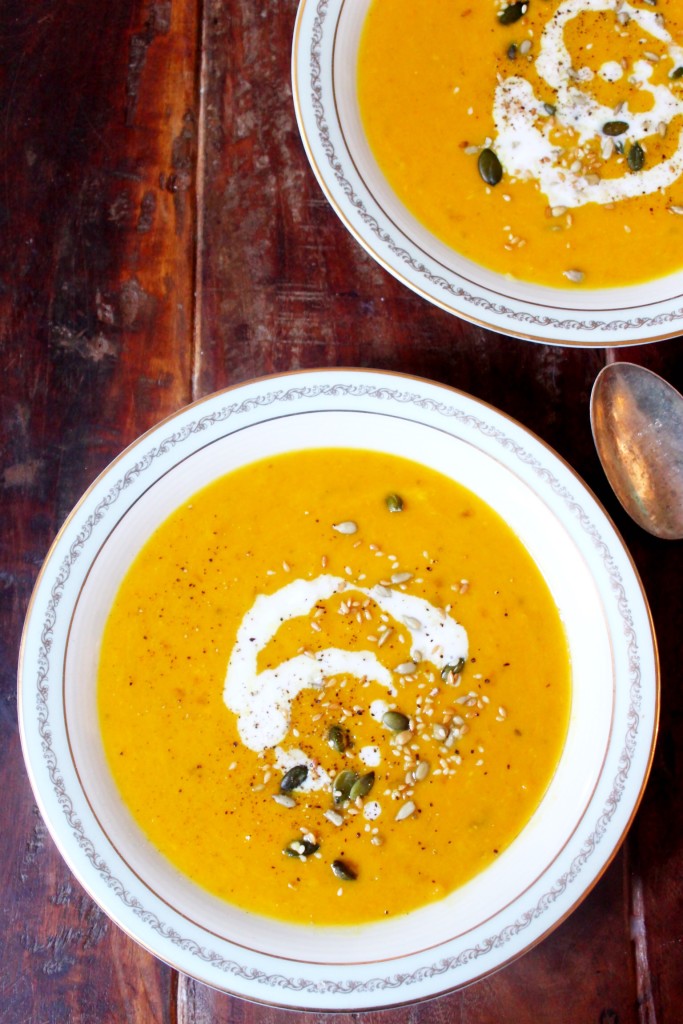 Peel and chop your sweet potatoes and carrots into cubes.
Lay the cubes out in a roasting tin and drizzle with about a tablespoon of olive oil and a good pinch of coarse salt. Add the three garlic cloves (still in their skins) and toss it all around. Roast at 200'C for about 35-40 minutes.
About 30 minutes in, put your large pot on medium heat and add about two tablespoons of olive oil. Sprinkle in the turmeric and cumin and let them sizzle for a minute. Then add in the onions, toss them in the spices and pop the lid on to let them sweat for a few minutes, stirring regularly until they've gone translucent and soft. After a few minutes, pour in your stock.
Take the sweet potato and carrots out of the oven and squeeze the garlic cloves out of their skins. Add them to the pot with the sweet potato and carrot. Let it simmer away for about 10 minutes.
Use a hand blender to blend everything into a smooth, creamy soup. Alternatively, you can add everything to a food processor, blend until smooth and then return it to the pot. Once blended, stir in the coconut milk and then let it simmer while you toast the pumpkin seeds.
Add the seeds to a pan on medium/high heat and toast them for a few minutes until they're nice and plump.
Serve with salt and pepper, a sprinkling of pumpkin seeds and a drizzle of coconut milk.