Christmas Spice Granola
Makes 8 Servings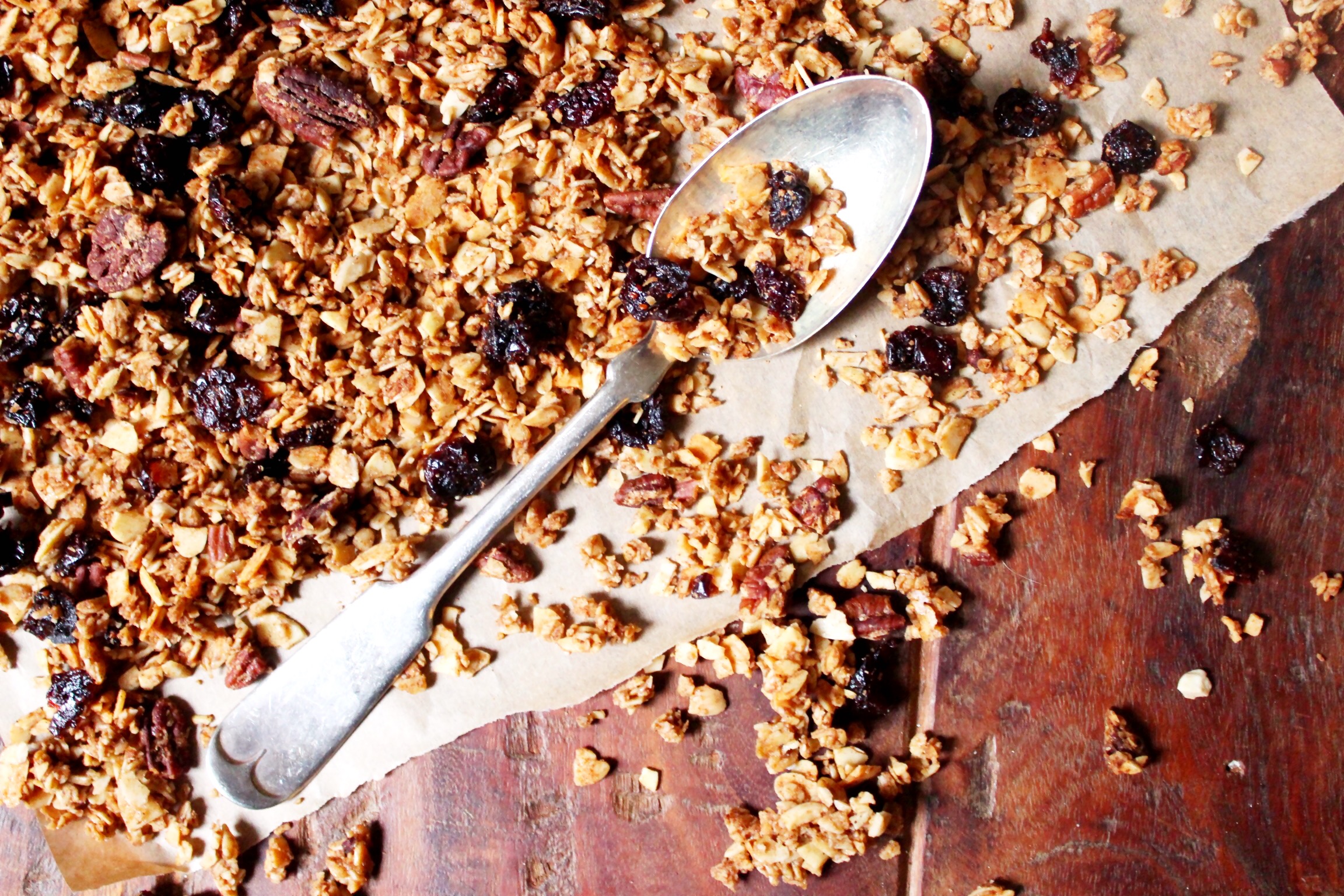 Ingredients
1 Cup of Gluten Free Oats (100g)
1 Cup of Flaked Almonds (100g)
1/2 Cup of Pecans, Roughly Chopped (50g)
1 Teaspoon of Cinnamon
1/4 Teaspoon of Nutmeg
1/4 Teaspoon of Ground Ginger
1/4 Teaspoon of Allspice
1/2 Cup of Dried Cranberries (75g)
1/4 Cup of Melted Coconut Oil (60ml)
1/4 Cup of Maple Syrup (60ml)
I'm a christmas freak- I came up with this recipe purely to make my kitchen smell like christmas! This granola is as festive as the smell of fresh pine trees with the best crunch and incredible flavour. It's full of christmasy spices and the maple syrup gives it lovely crisp clusters which taste amazing with the roasted pecans and chewy cranberries. It's the perfect thing to have in the cupboard for wintery breakfasts or by the handful with a cup of tea.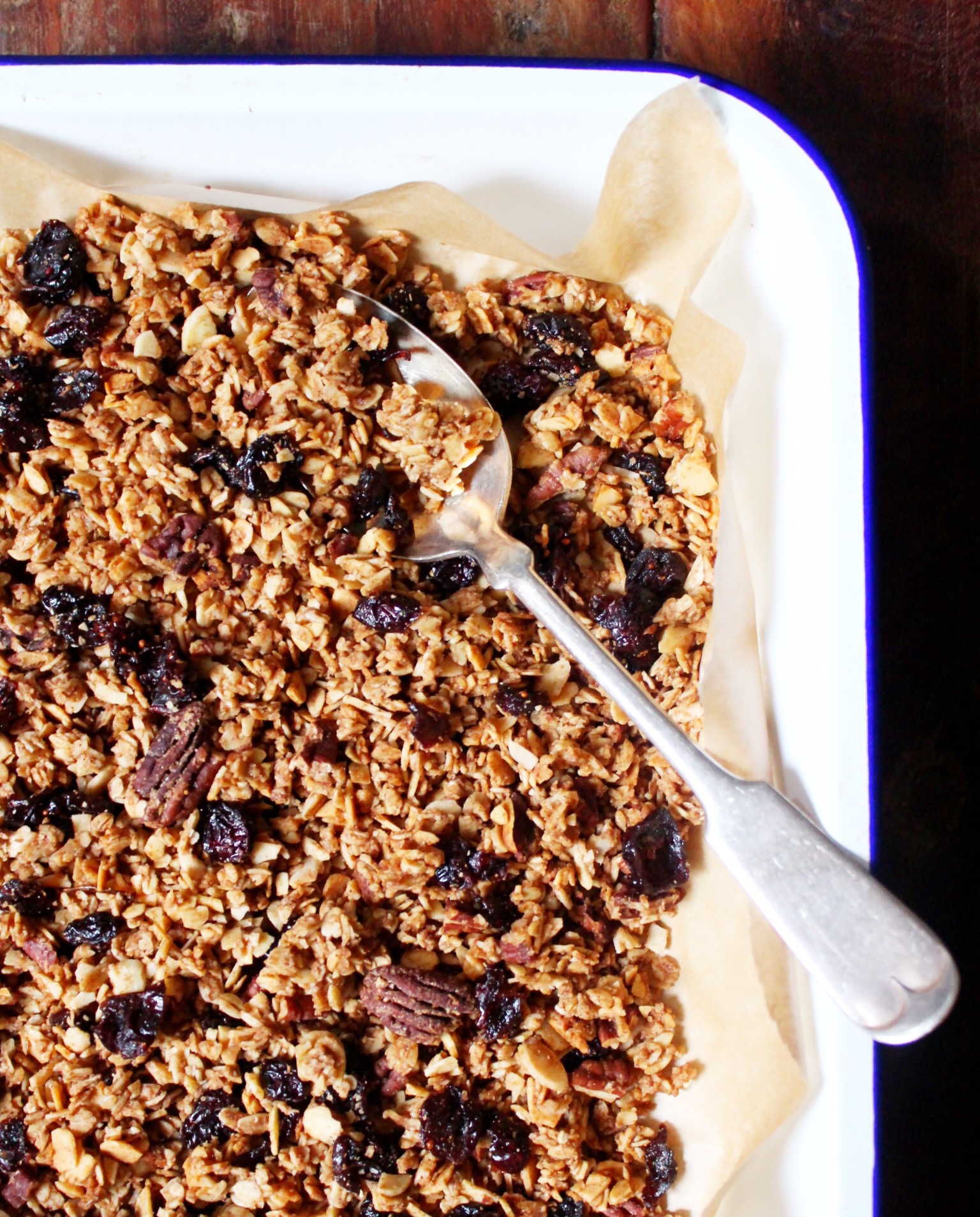 Preheat the oven to 180'C. Combine the gluten free oats, flaked almonds and pecans in a large bowl.
Add in all of the spices and mix well.
Drizzle in the melted coconut oil and maple syrup and mix well.
Spread the mixture out on a baking sheet lined with parchment paper and bake at 180'C for about 15 minutes until golden brown, tossing once in the middle.
Leave it to cool and crisp up on a wire rack before tossing it into clusters then mix in the dried cranberries. Make sure it's completely cooled before storing in an airtight container.