Apricot Flapjacks
Makes 16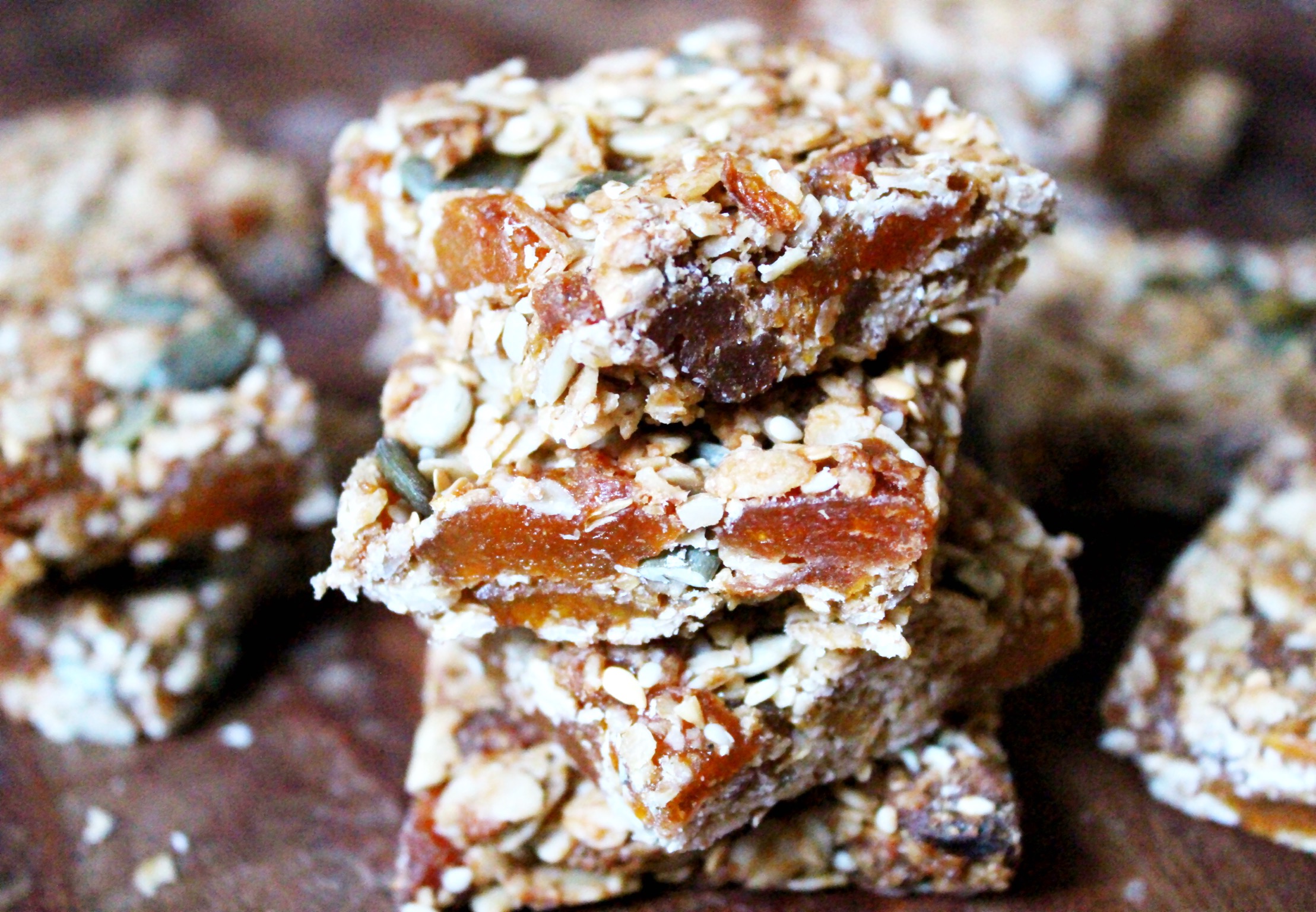 Ingredients
1/2 Cup of Melted Coconut Oil (125ml)
1/2 Cup of Coconut Sugar (75g)
1 Cup of Dried Apricots (190g)
1 & 1/2 Cups of Gluten Free Oats (150g)
1/3 Cup of Mixed Seeds (50g) (Pumpkin, Sunflower, Sesame etc)
Optional: Cinnamon
These are so addictive! Made for picnics and lunch boxes, they're perfectly chewy and hold together really well so they're ideal for taking on the go. They're sticky and crunchy at the same time making them such a satisfying treat, no matter what your mood. Pimp them up with other seeds and dried fruit if you like, but don't leave out the apricots – they give them unbeatable flavour and texture.
Add the melted coconut oil to a medium sized pot on medium heat. Stir in the coconut sugar and a tablespoon of water and let it all melt.
Finely chop the dried apricots and then add them to the pot, stir everything around until you have a sticky mixture. Don't worry if the oil separates.
Take it off the heat and add in the oats and seeds, mixing well.
Press the mixture really firmly into a baking tin lined with parchment paper. Make sure there are no loose bits and everything is tightly packed. Bake at 180'C for about 15 minutes until golden.
Leave to cool before slicing into bars.